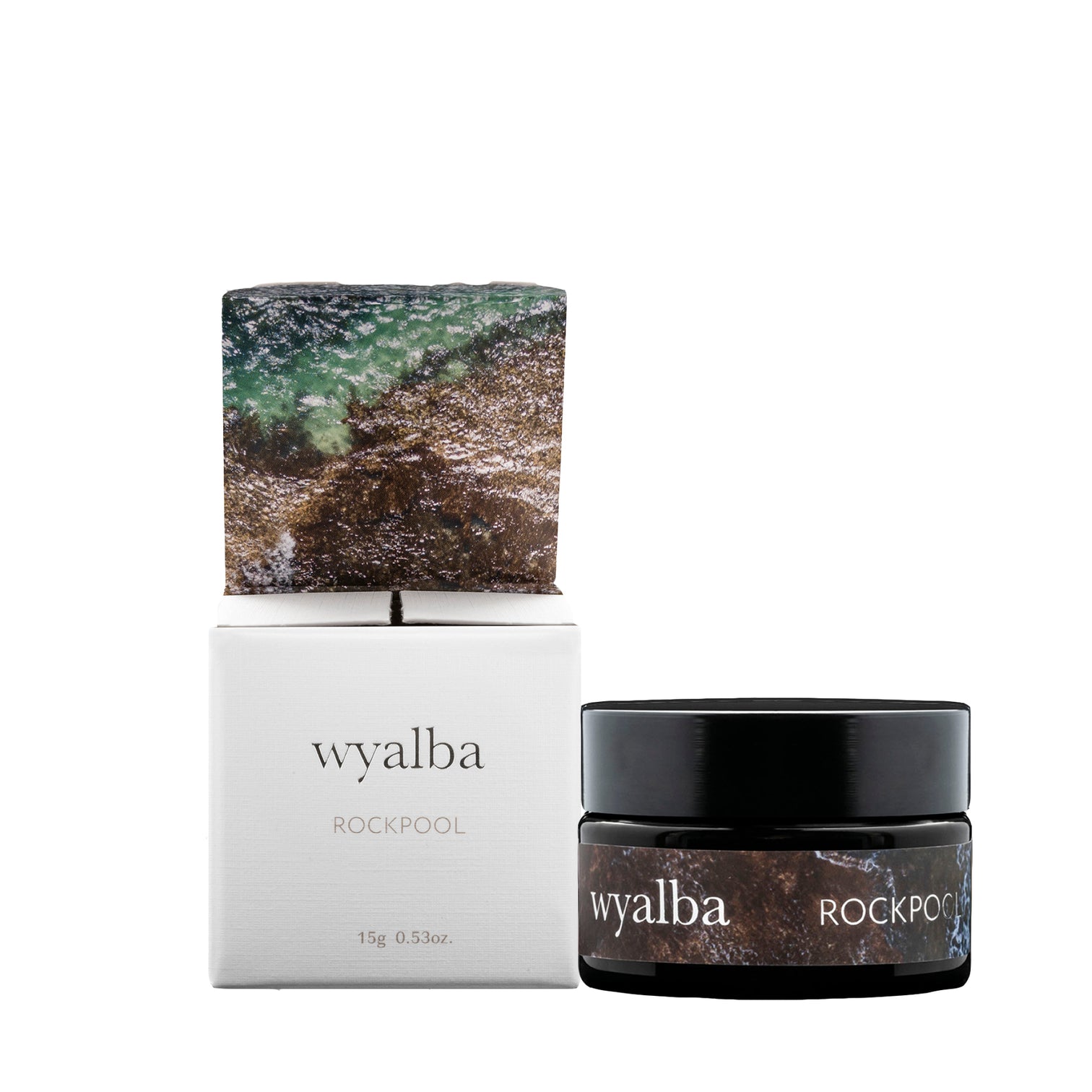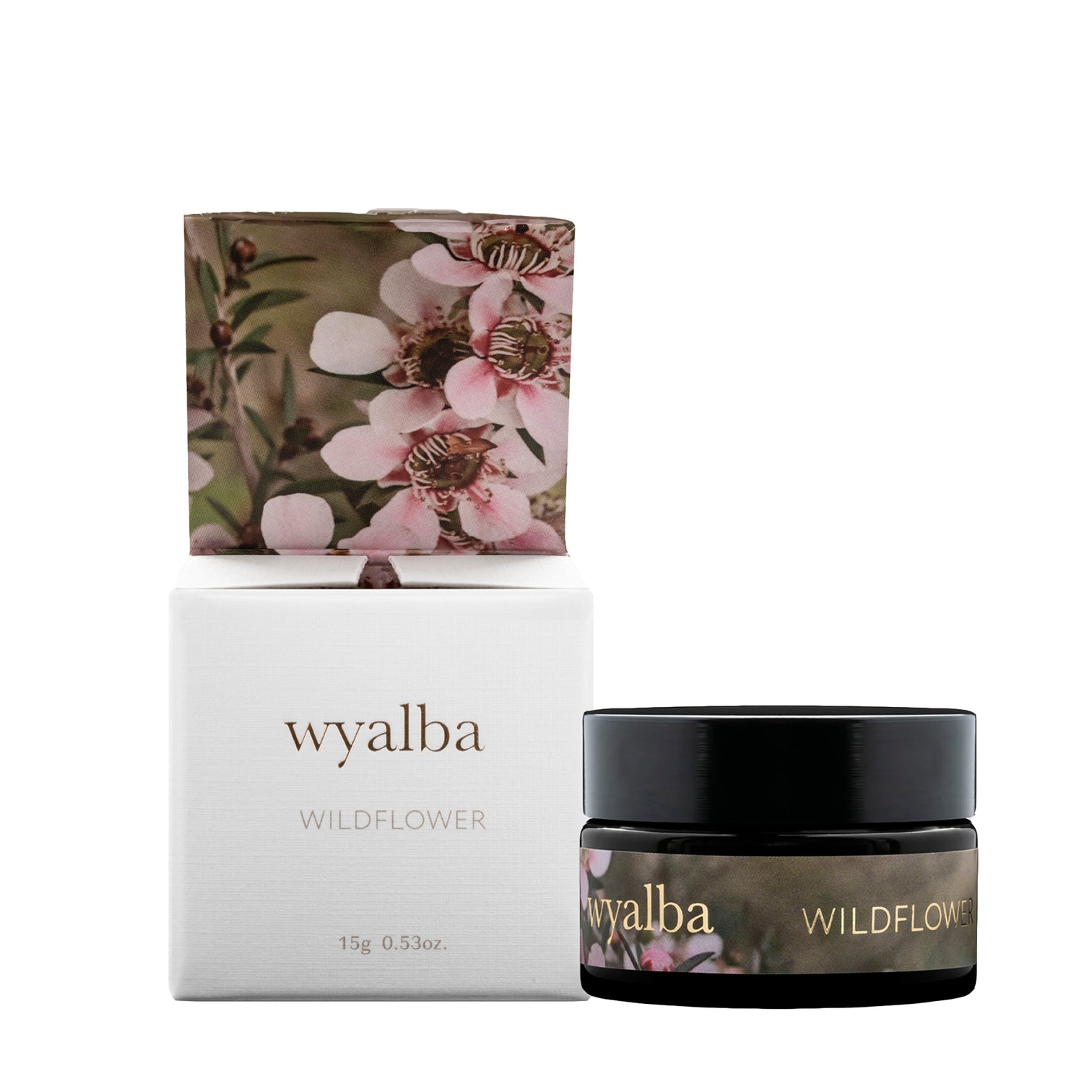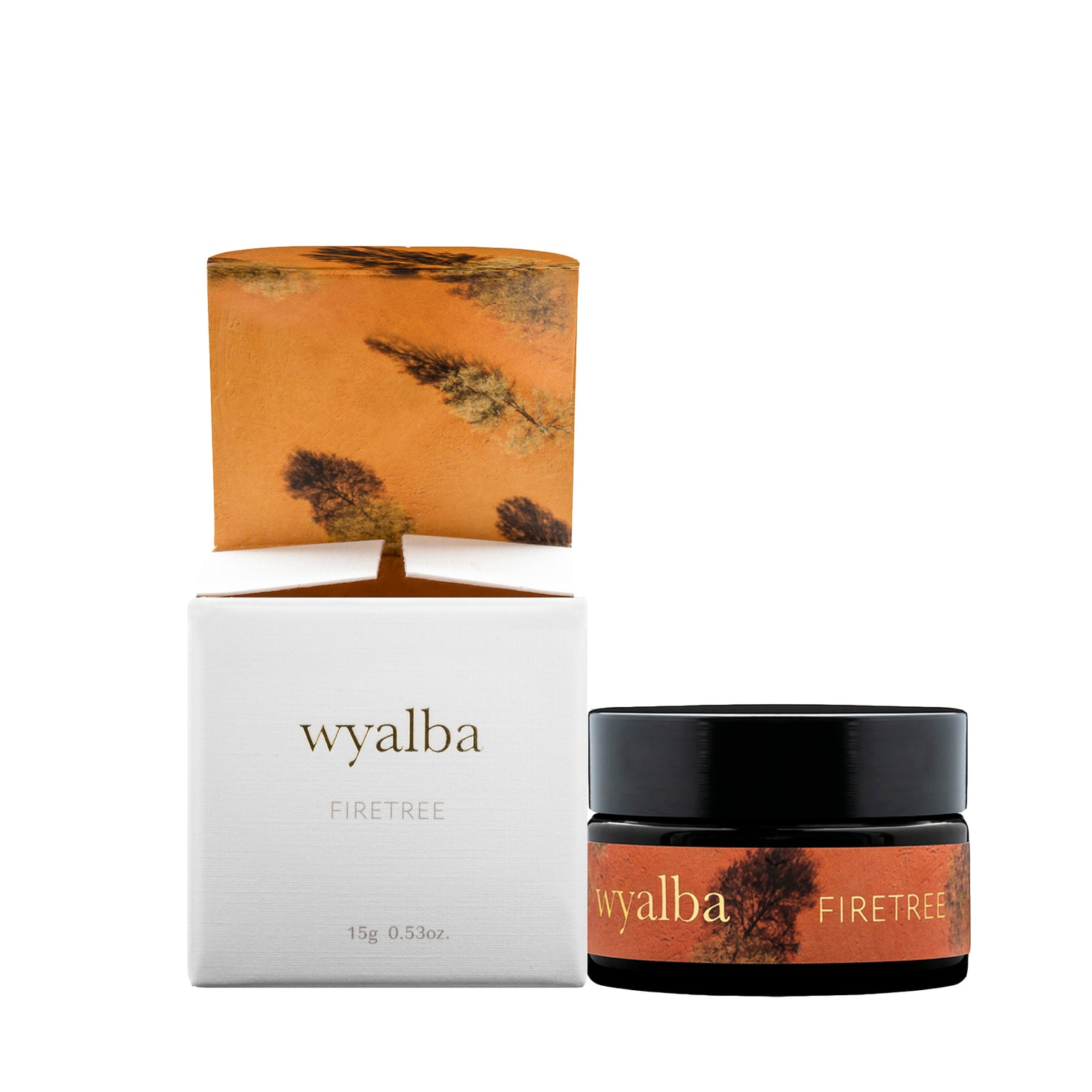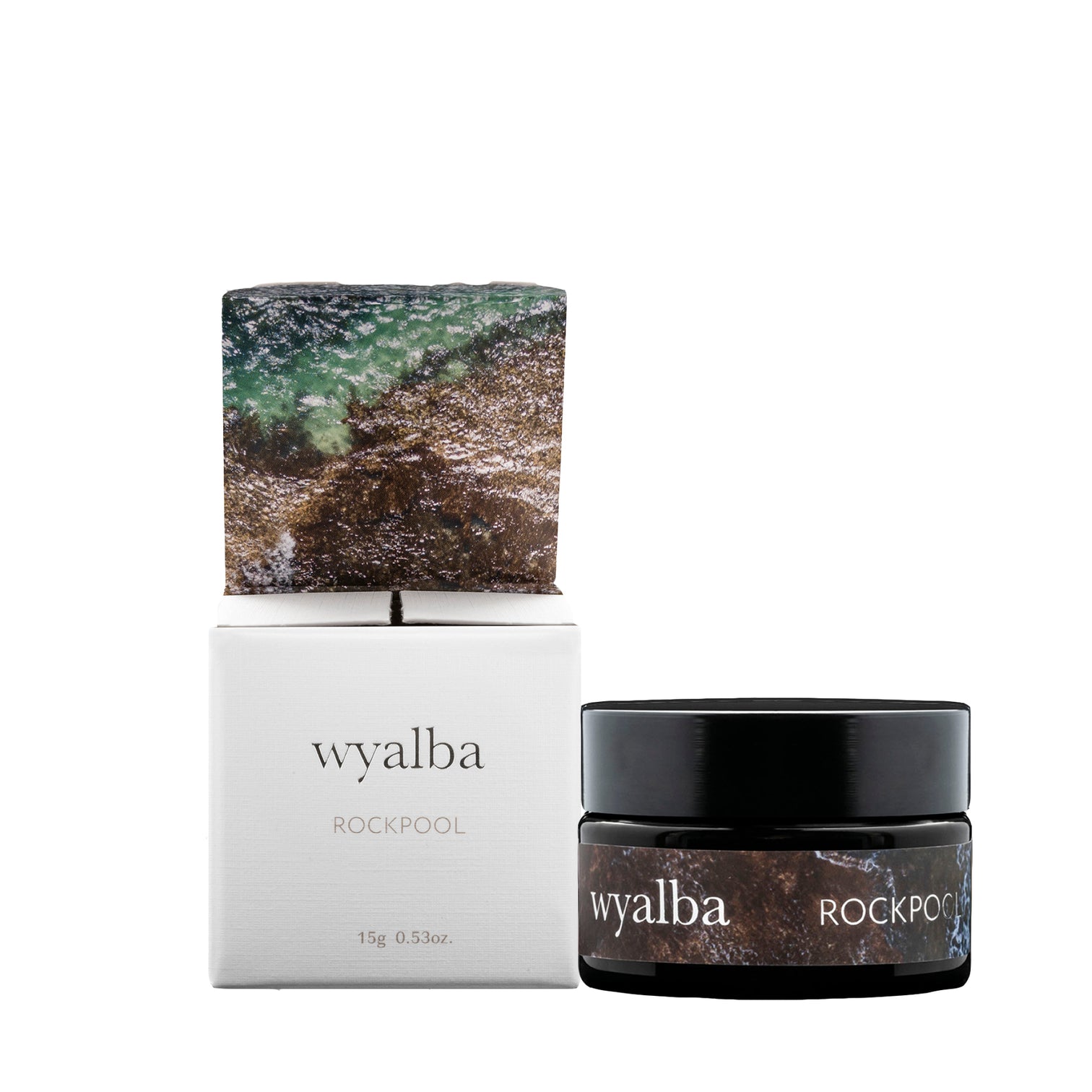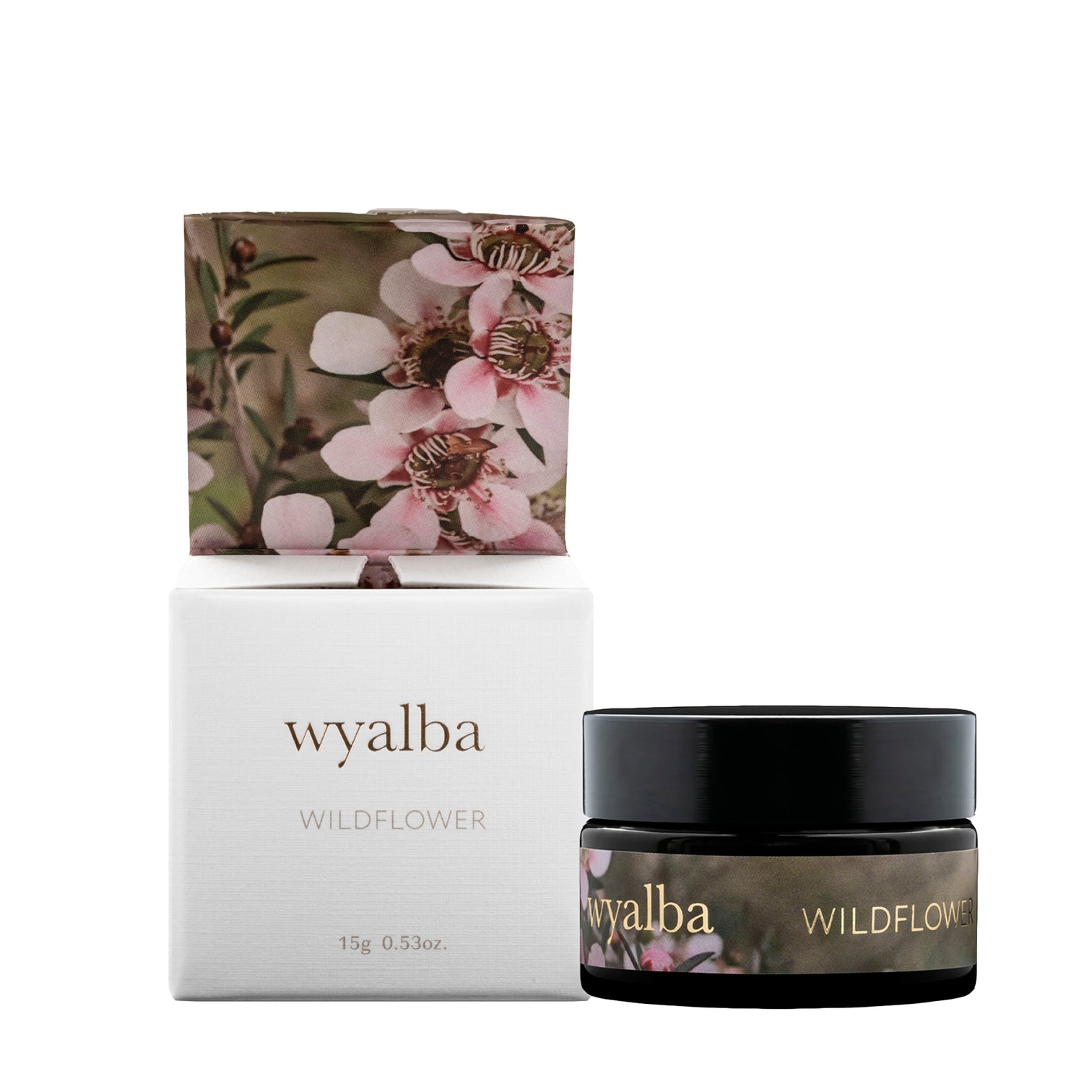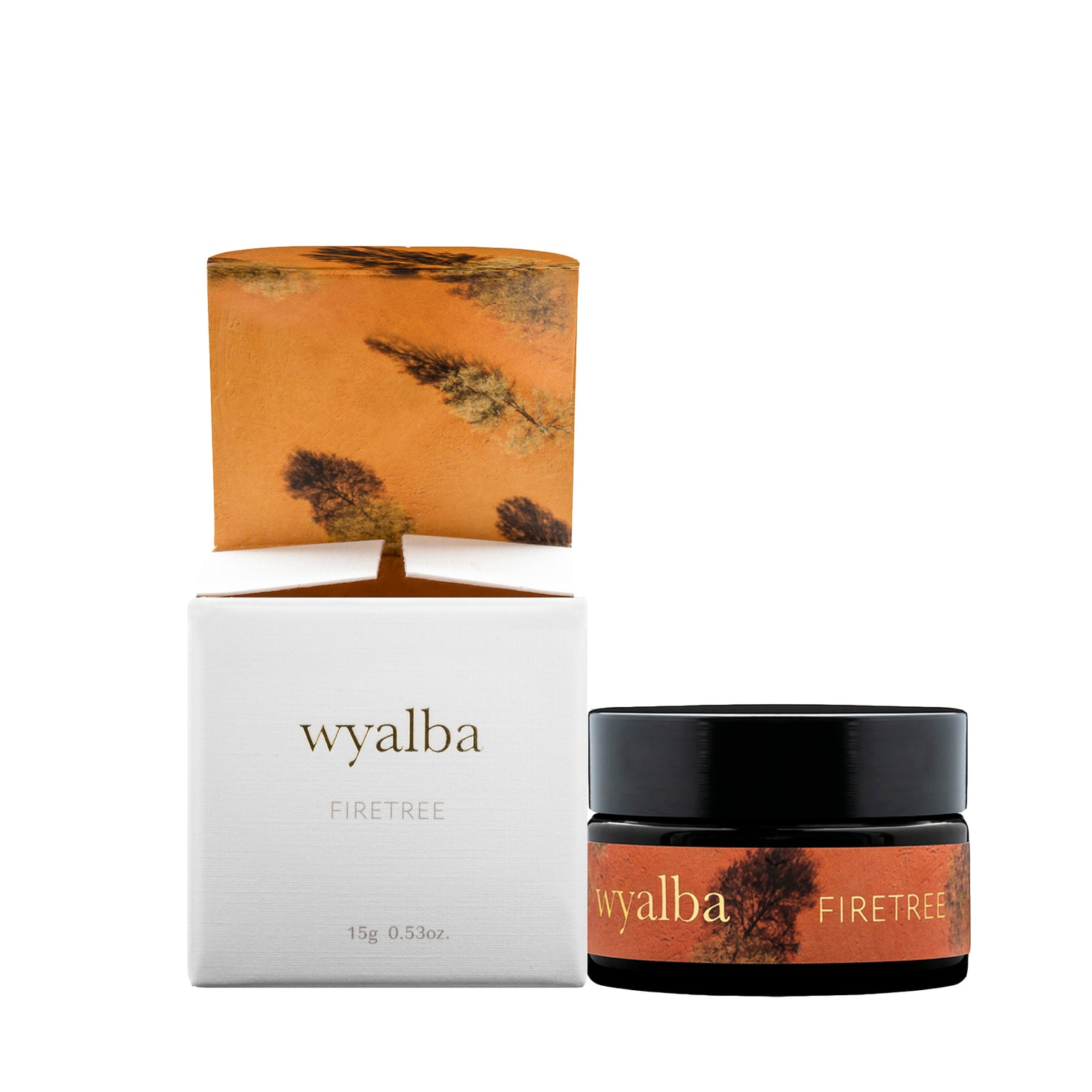 Wyalba Natural Perfume Balm
This variant is currently sold out.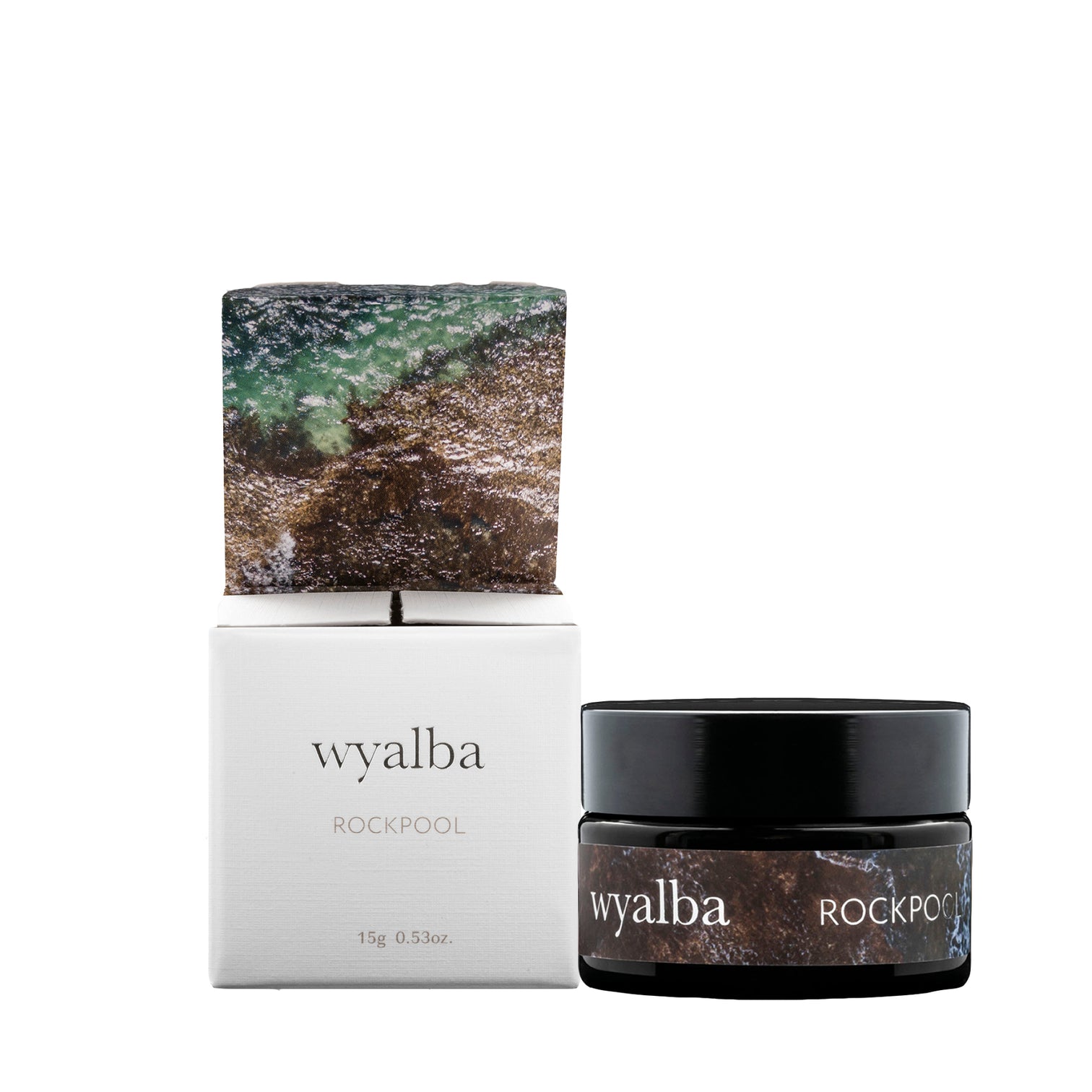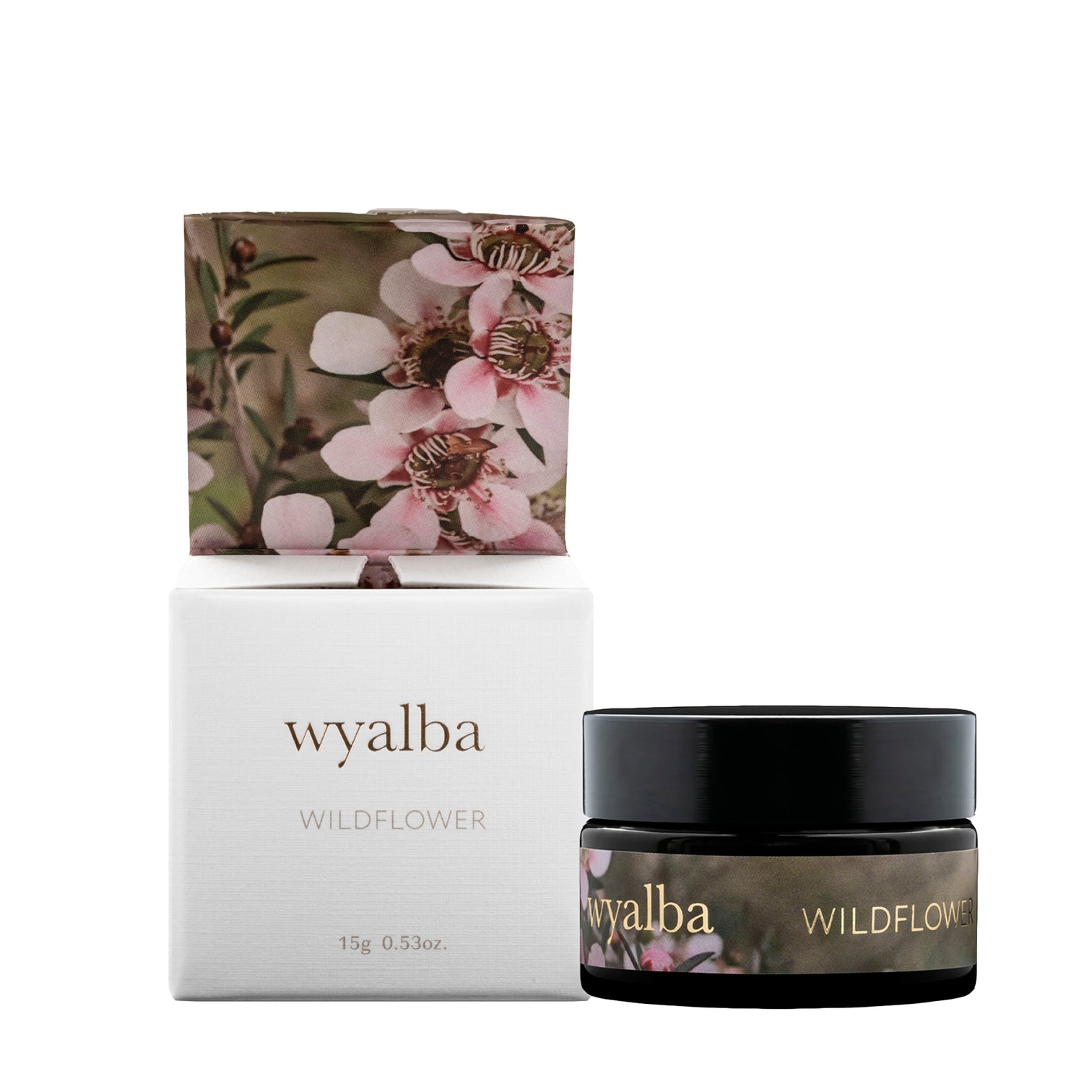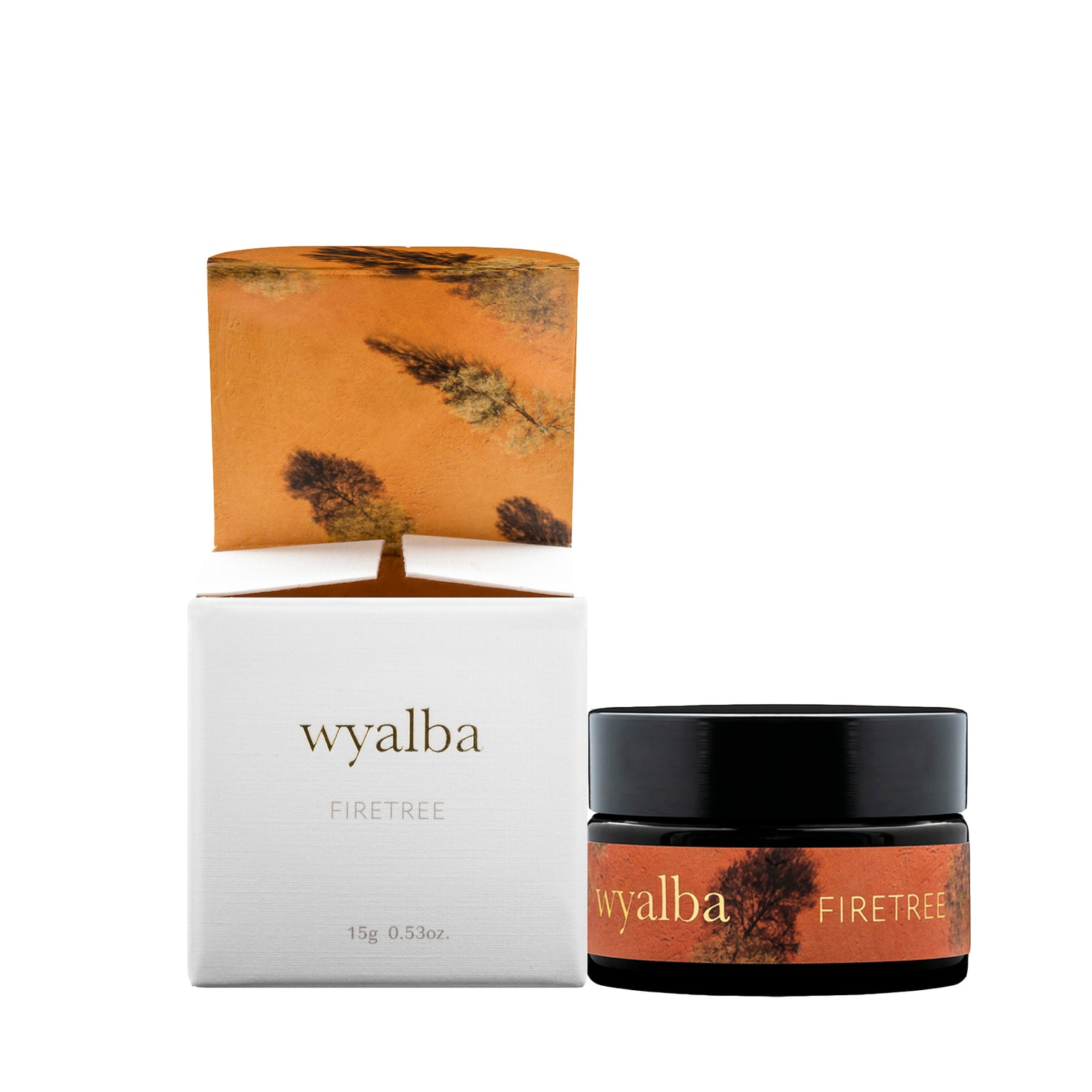 About
Wyalba natural perfumes will transport you to distinctive places and experiences in this wide brown land - from the coast through the cities and beautiful gardens to the vast open plains and hot dry desert.
Formulated by Australian artisan perfumer Samuel Gravan, an expert in natural scents. 
Hand made in Sydney using natural ingredients. Natural fragrances have been used for thousands of years with proven effects on mood and feeling.
15g balm.
WILDFLOWER
A unison of scents from native and imported blooms, a floral melody to brighten spirits and usher joy. Pretty and alluring, a seasonal boost of sunshine and happiness
Notes: Jasmine, neroli, Australian sandalwood, pink peppercorn
Mood: calm, positive, relaxed, sunny
ROCKPOOL
Calm and inviting, cool and clean. Crisp and refreshing to energise and uplift. Light and carefree, effortless and inspiring
Notes: Tasmanian blackcurrant, yuzu, siberian fur, boronia, amyris
Mood: crisp, fresh, cool, invigorated
FIRETREE
Passion and energy ignited by a spark. Earthy and grounded, smouldering and charred with generous, rich notes based in terra firma
Notes: Tasmanian pepper, juniper, cedarwood, roman chamomile, frankincense 
Mood: seductive, confident, adventurous, bold
Ingredients:
Wildflower:Amyris balsamifera (amyris) oil, citrus junos (yuzu) oil, jasmine sambac (jasmine) oil, citrus aurantium (neroli) oil, santalum spicatum (Australian sandalwood) oil, schinus mole (pink peppercorn) oil, ravensara aromatica (ravensara) oil, elettaria cardamomum (cardamom) oil
Rockpool: Amyris balsamifera (amyris) oil, vanilla fragrans (vanilla oleoresin) oil, pelargonium (egyptian geranium) oil, cinnamomum camphora (ho wood) oil, citrus aurantium (bitter orange) oil, santalum spicatum (Australian sandalwood) oil, ribes nigrum (blackcurrant) oil, boronia megastigma (boronia) oil, citrus grandis (pomela) oil, citrus junos (yuzu) oil, jasmine sambac (jasmine) oil, lavendula officinalis (lavender) oil, abies sibirica (Siberian fir) oil
Firetree: Citrus aurantium (neroli) oil, cedrus atlantica (cedarwood) oil, amyris balsamifera (amyris) oil, citrus limonum (lemon) oil, juniperus communis (juniper) oil, citrus bergamia (bergamot) oil, piper nigrum (black pepper) oil, ferula galbaniflua (galbanum) oil, anthemis nobilis (Roman chamomile) oil, olibanum (frankincense) oil, cistus absolute (labdanum) oil
100%
of reviewers would recommend this product to a friend
My all time favourite perfume
Rockpool balm has a rich, smoky, earthy, sweet scent. It lasts a long time compared to other brands of natural perfumes, The spray is the same scent and strength but I prefer using balms. The pot also lasts a very long time so is worth the investment.
This is so beautiful to hear Robyn! We are so happy to hear this lovely feedback and are so glad you love the Rockpool Balm, its scent and long lasting quality. Thank you.