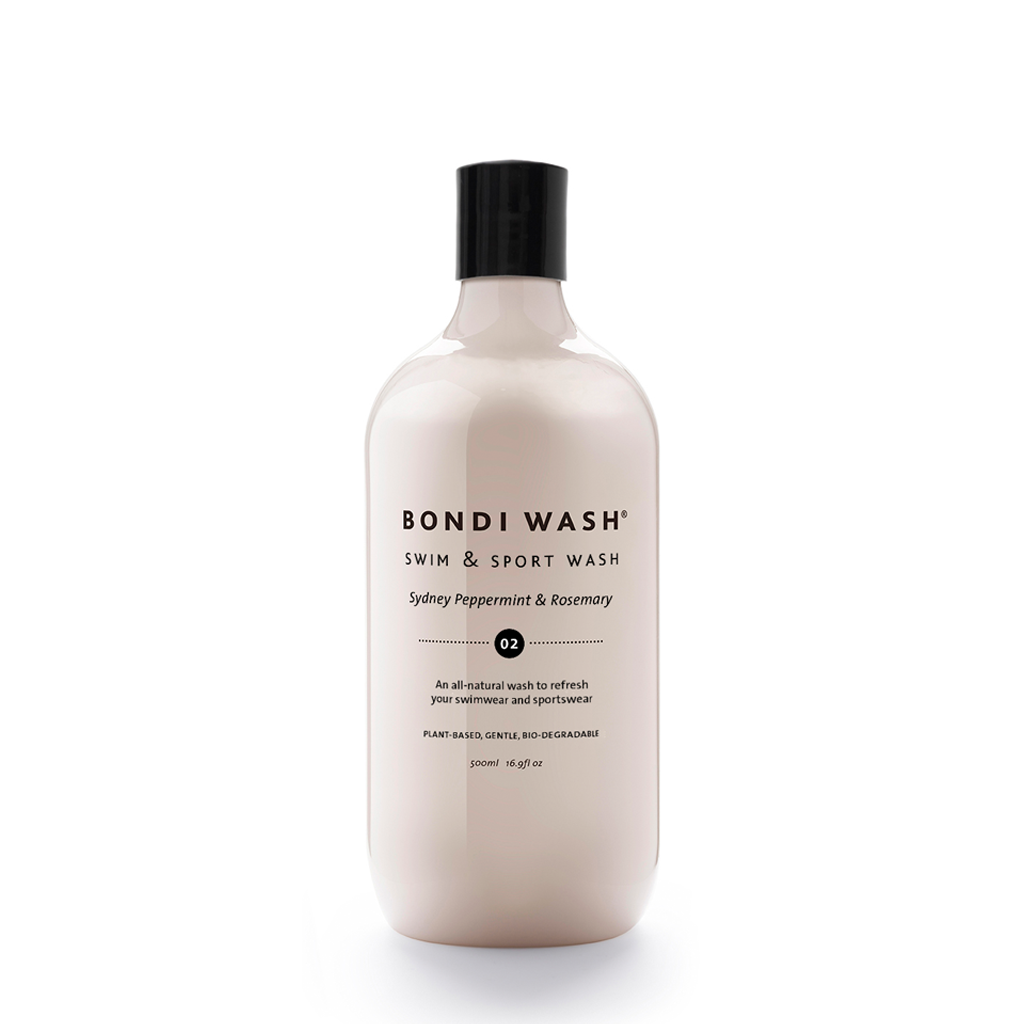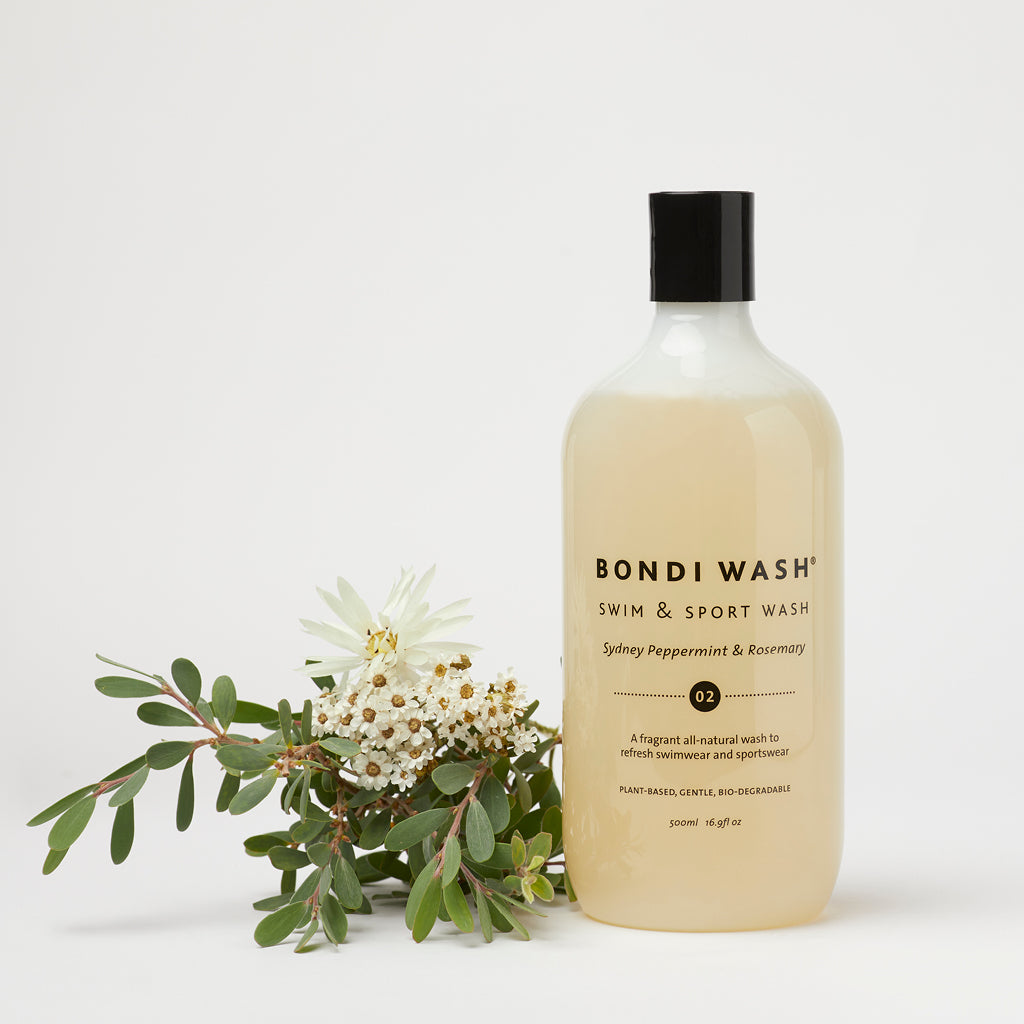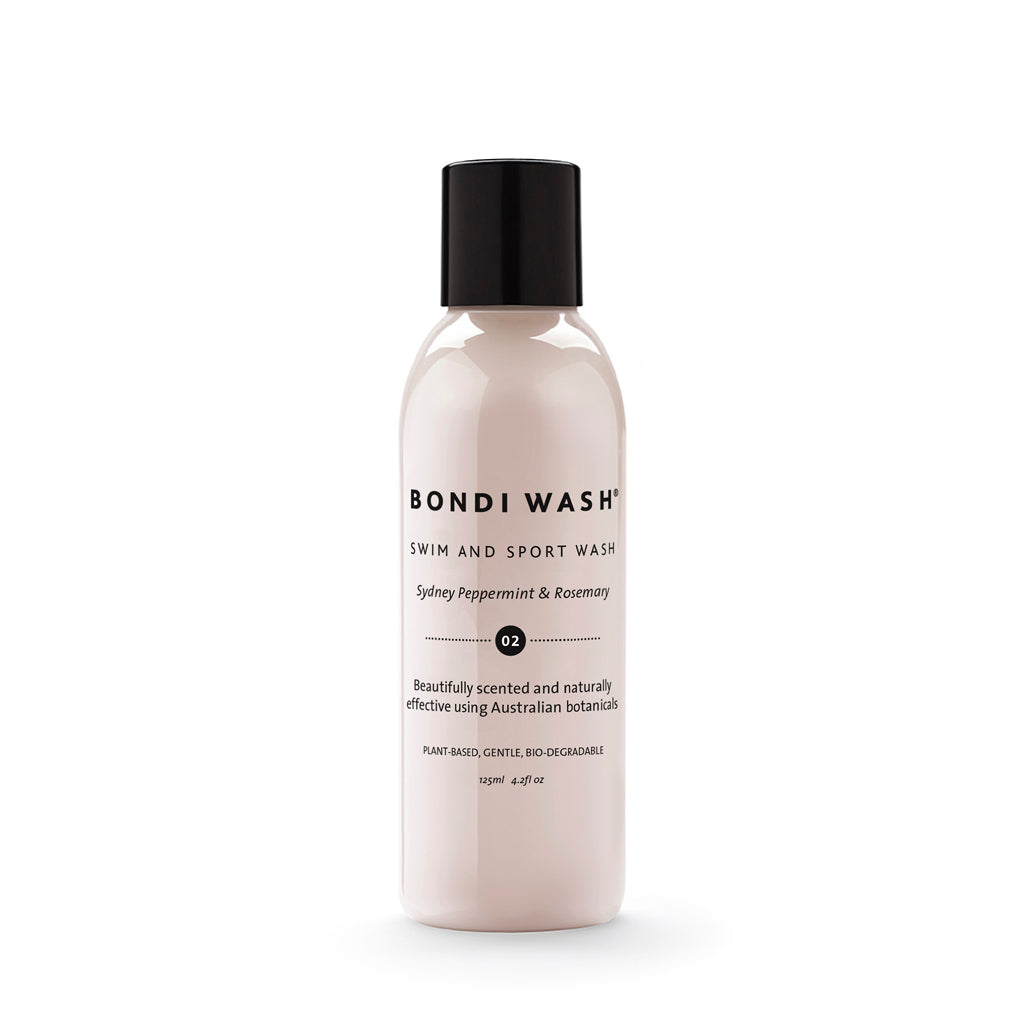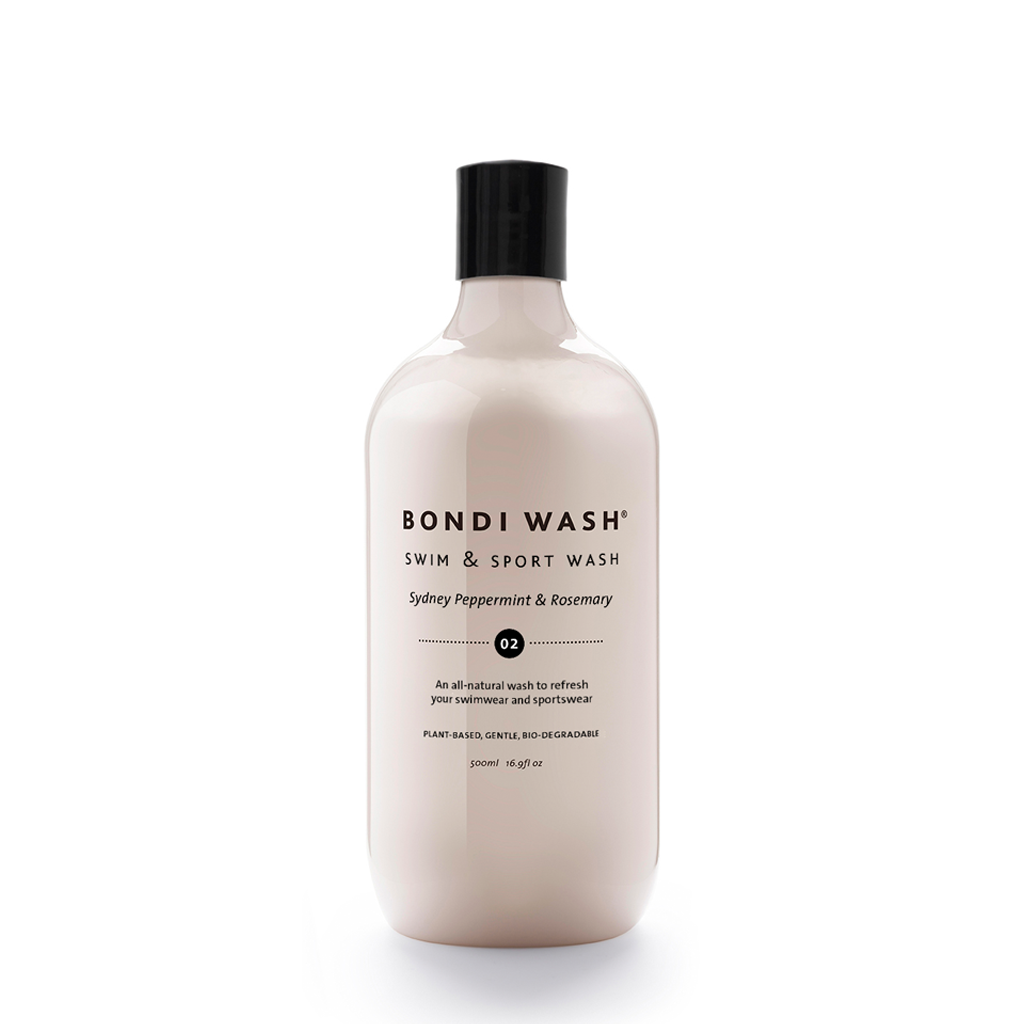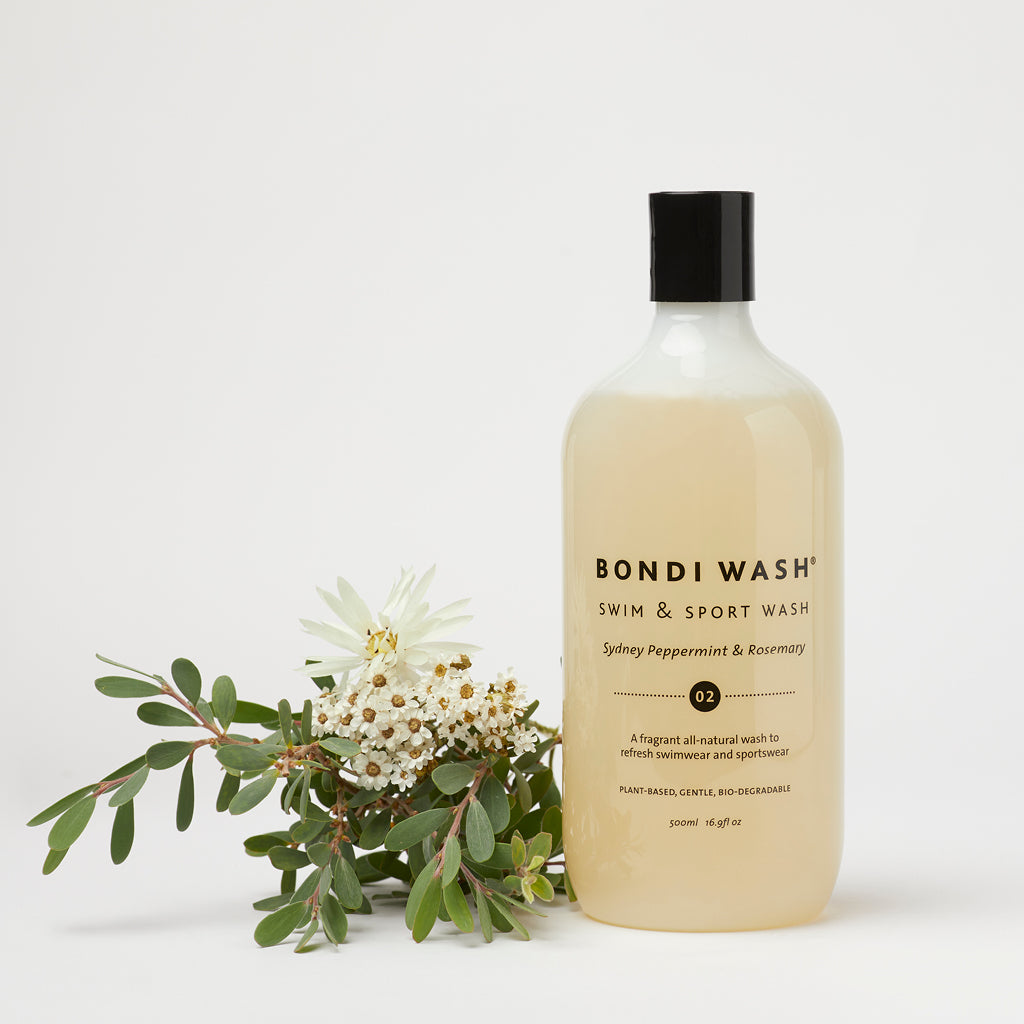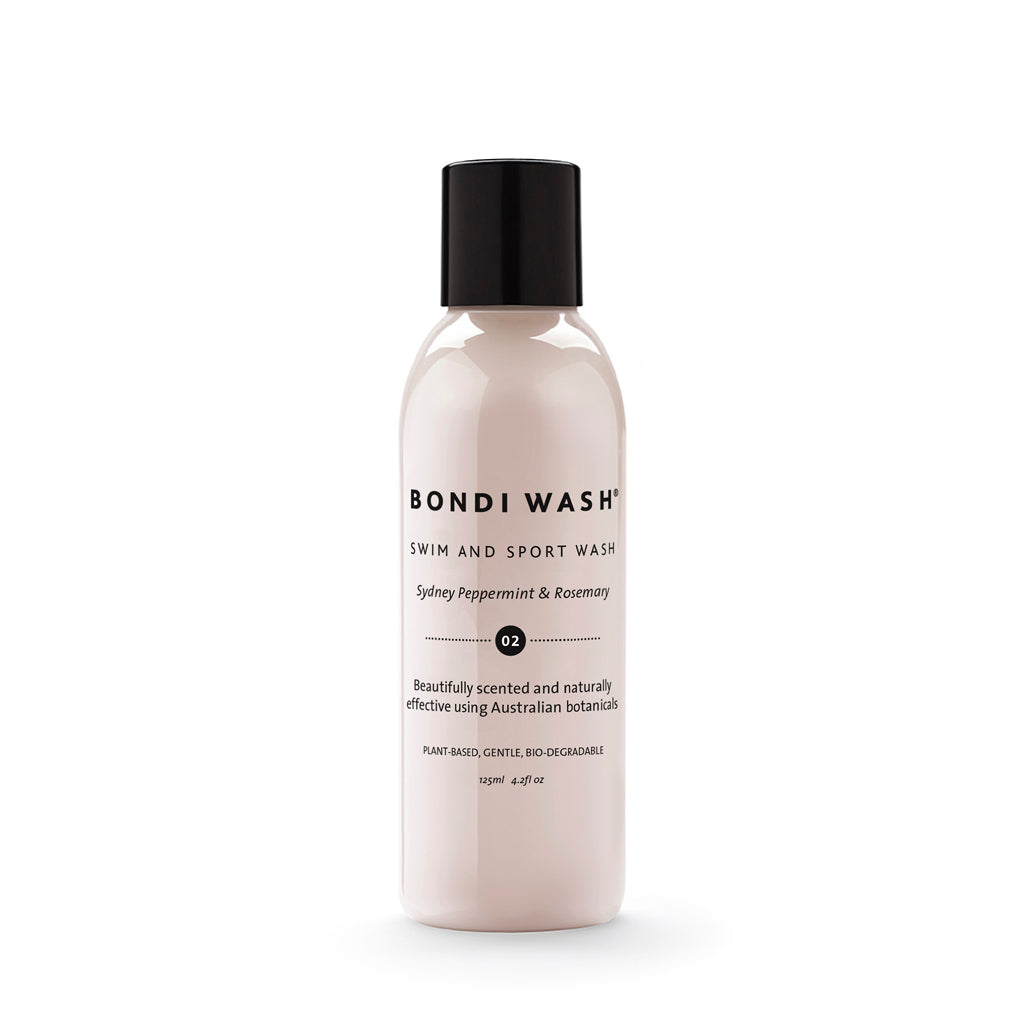 This variant is currently sold out.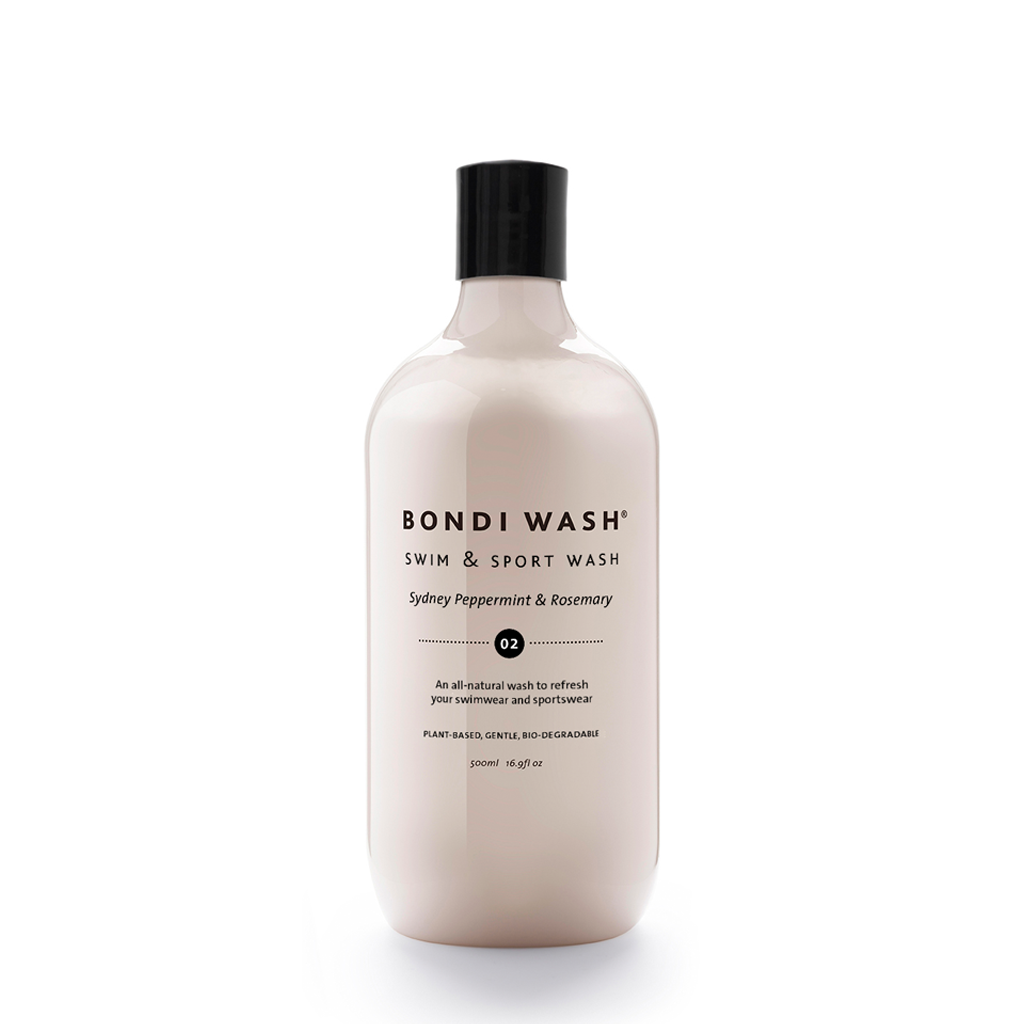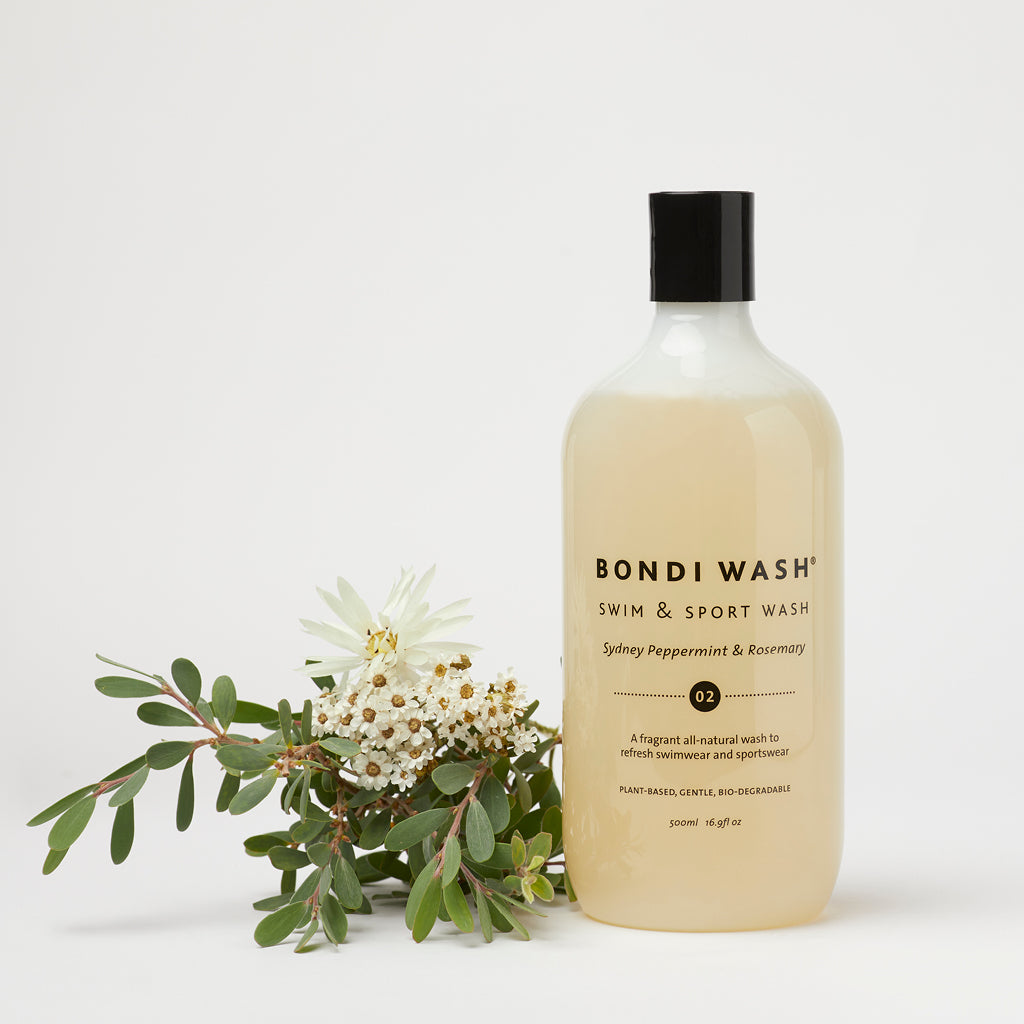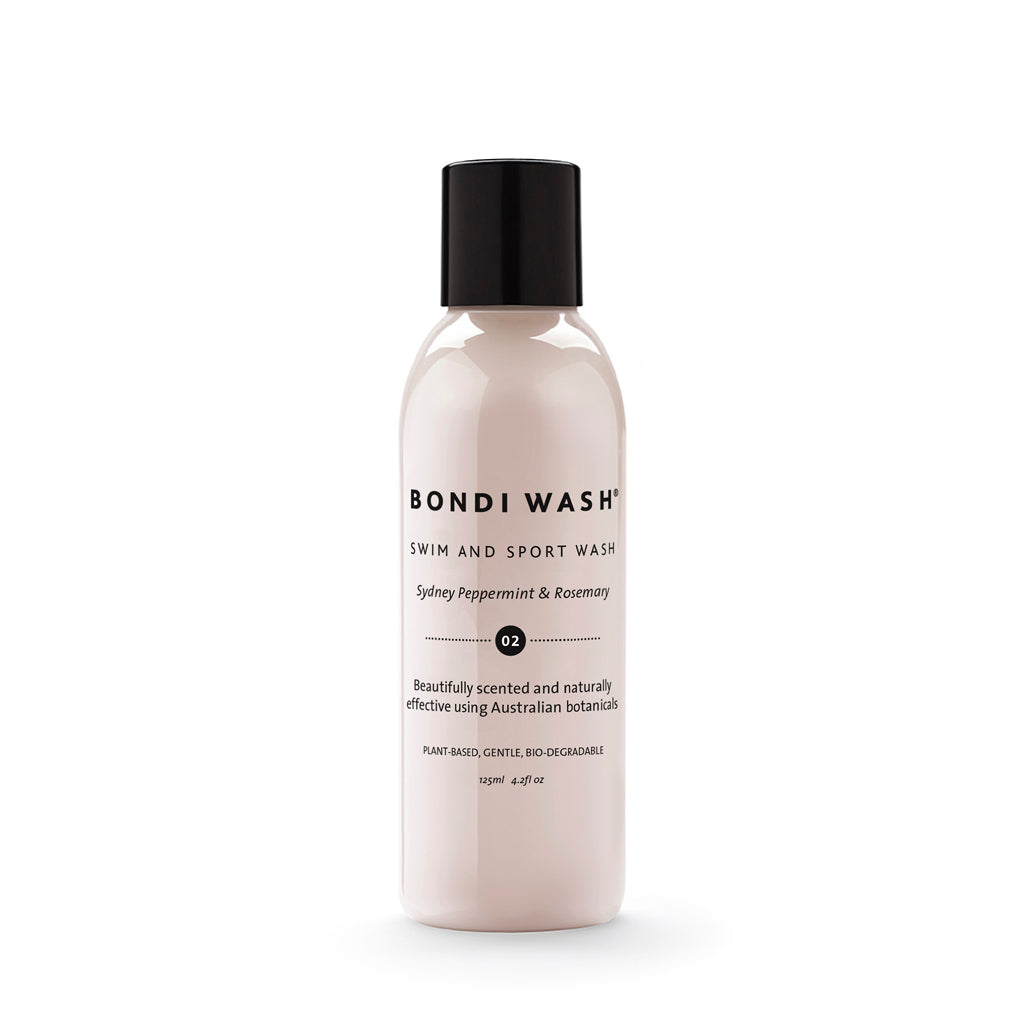 About
A gentle, 100% plant-based Swim & Sport Wash designed to remove odours and refresh swimwear and sportswear.   
100% plant-derived ingredients
Can be used for either machine or hand washing
Removes sweat and salt
Deodorising natural fragrance that kills bacteria
Gentle, non-toxic formulation with no sulphates, synthetic fragrance, petroleum distillates, PEGs, enzymes, optical brighteners, bleach, EDTA or quaternium
Safe to use around children, babies and pets
No downstream environmental damage
Greywater safe
Made in Australia
 Fragranced in Sydney Peppermint and Rosemary, an uplifting and energising scent.
A 500ml bottle lasts 50 hand washes or up to 25 machine washes
Available in 500ml and 125ml
To Use
Pour two capfuls (10ml) into a bucket or sink for hand washing. For machine washing use 4 capfuls (20ml) and for extra protection place garments into a laundry bag.
Ingredients
Purified water, ≥15 <30% non-ionic surfactants (plant-derived), plant-derived alcohol, glycerin, citric acid, glyceryl capyrylate, Australian bush oils, essential oils, acacia senegal gum, sodium phytate, limonene, linalool.
100%
of reviewers would recommend this product to a friend
Great for gym gear
Pop my gym gear in a handwash tub with some of this product - great scent and works great!
Perfect for kids bathers after swimming
Love the fragrance and cleans bathers of any smelly chlorine
Scent away
I was pretty excited when the swim & sport wash was released. We used it a lot over summer for our swimmers, but have continued to use it over and over for sports gear. We seem to have more sports washes than anything else in this house and the wash is gentle, and gets rid of the sweat smells. It's worth every cent, have just ordered another bottle.
Great product, needs better bottle
Greta product to use, smells good and washes sweat smells out after a couple of uses.
The bottle itself isn't great and gets messy easily.
Swim & Sport Wash
I am very impressed about how clean and fresh my sweaty gym gear washes in this wonderful product. I am pleased that I purchased it and very happy that it achieves the desired result I expected.