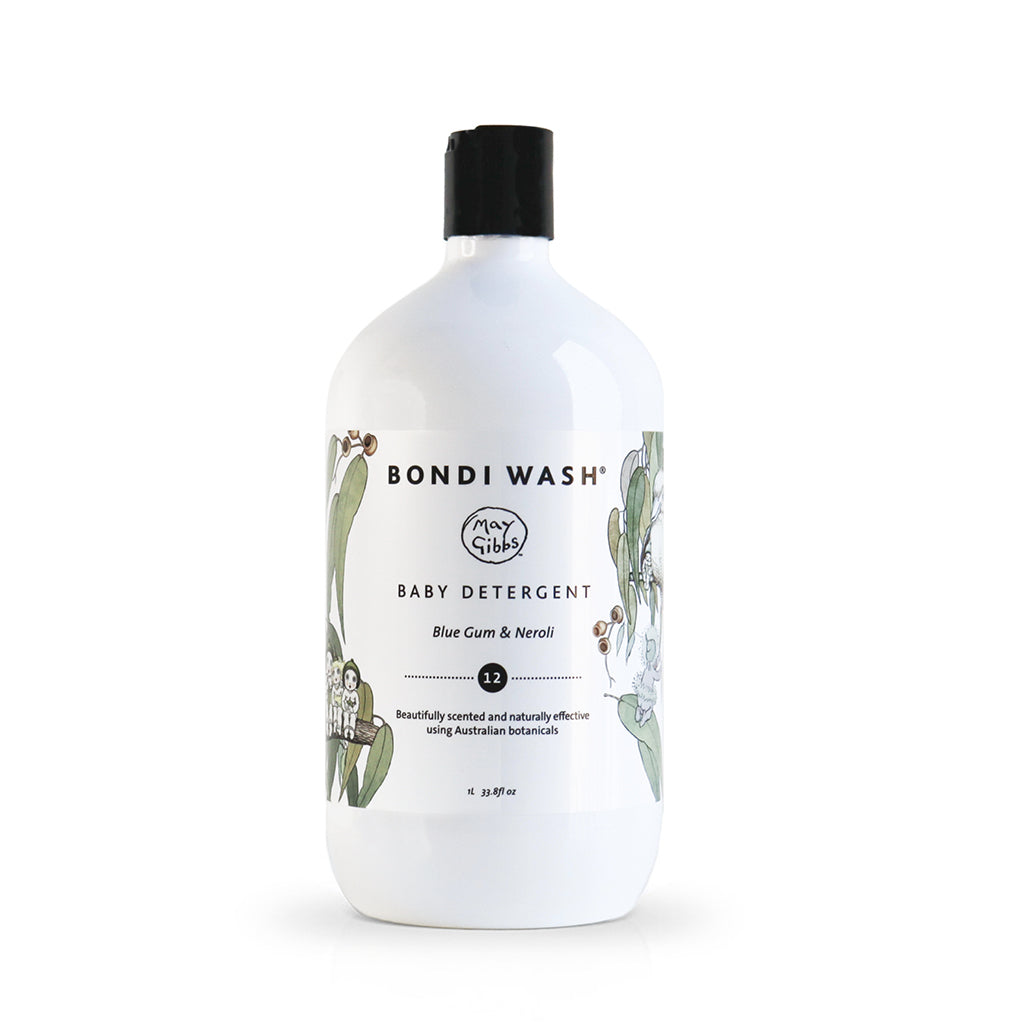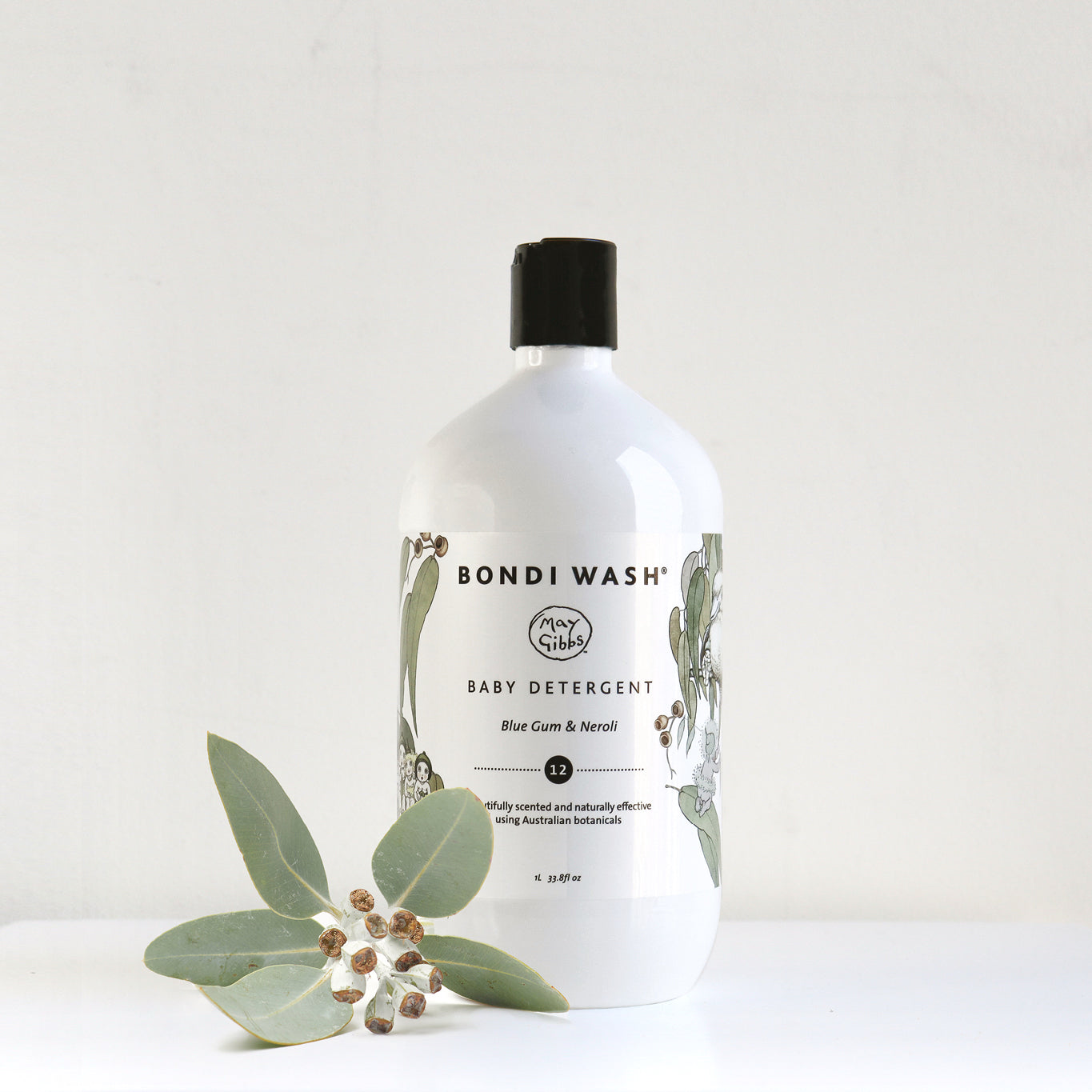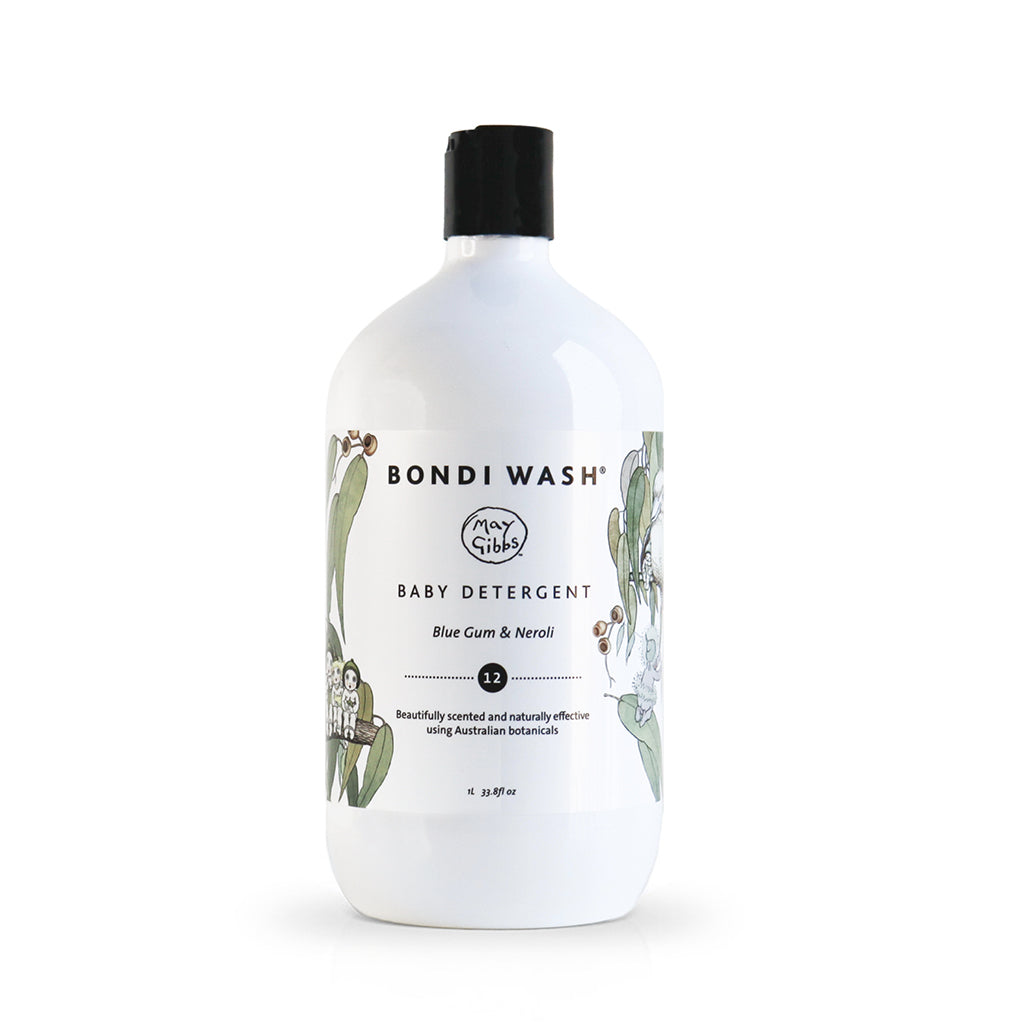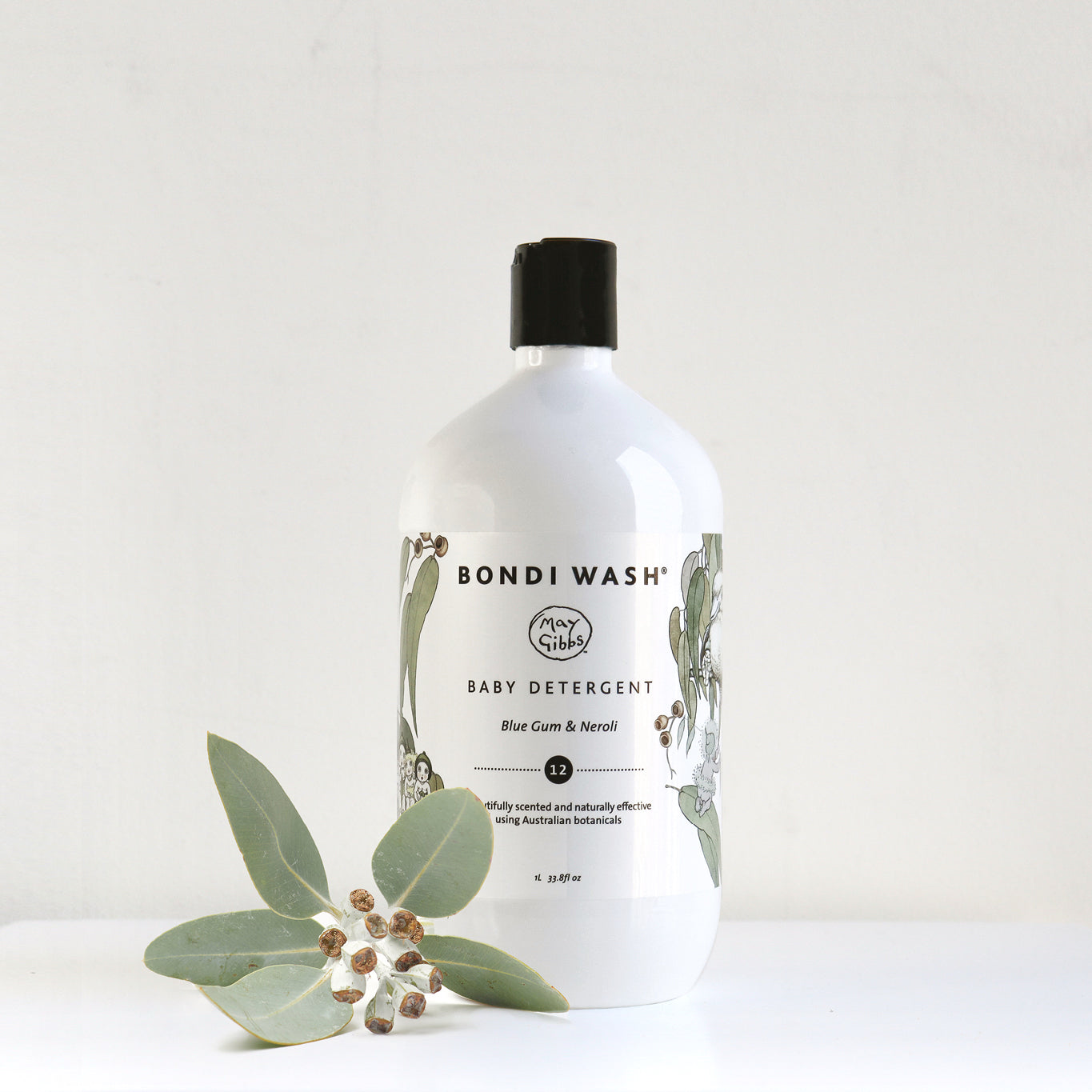 This product is currently sold out.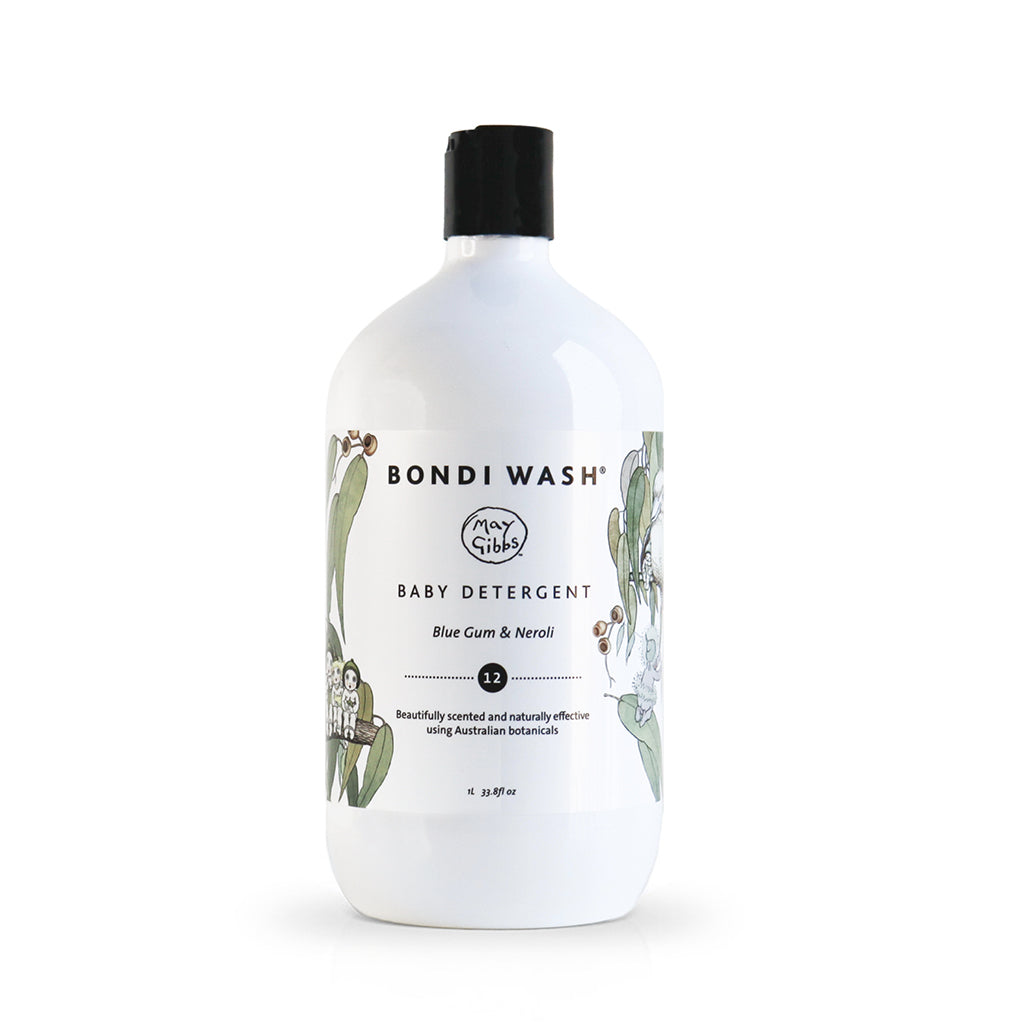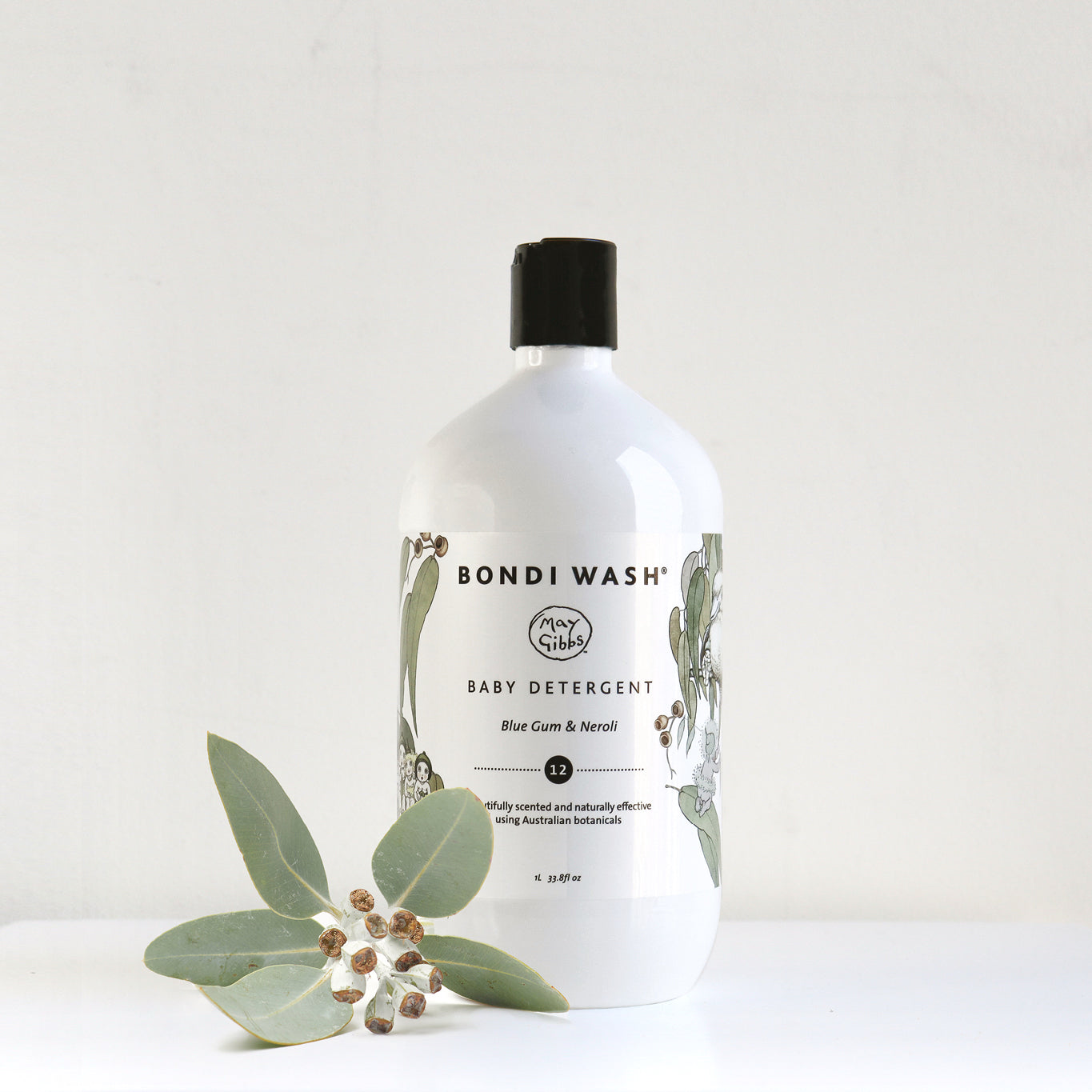 About
Introducing BONDI WASH x May Gibbs, a range of specially designed products featuring the native flowers, trees and fascinating creatures of the beloved illustrator and author.


A May Gibbs Baby Detergent decorated with adventurous Nuttybub, baby Nittersing and caring Mrs Kookaburra. A gentle, pH neutral and all-natural formulation, specifically designed for washing baby clothes and bedding. High pH, synthetic fragrance and other laundry additions like optical brighteners can remain on fabric to cause irritation of sensitive baby skin.  
100% naturally-derived ingredients
Anti-bacterial and deodorising
Can be used for either machine or hand washing
No downstream environmental damage
Leaves a light fragrance
Gentle, non-toxic formulation with no sulphates, synthetic fragrance, petroleum distillates, PEGs, enzymes, optical brighteners, bleach, EDTA or quaternium
Safe to use around children, babies and pets
Designed to not irritate
Made in Australia
A 1L bottle lasts 100 hand washes or up to 50 machine washes
Available in Blue Gum & Neroli
Available in 1L
 
Through her foresight and generosity, proceeds from the sale of May Gibbs products have supported thousands of Australian children living with disability and their families. All royalties on sales of May Gibbs products assist the works of The Northcott Society and Cerebral Palsy Alliance. 
© The Northcott Society and Cerebral Palsy Alliance 2023
To Use
Pour two capfuls (10ml) into a bucket or sink for hand washing. For machine washing in a front loader, use 4 capfuls (20ml). For a top loader, use 4 capfuls (20ml) for an average load and up to 6 capfuls (30ml) for a large load. Keep out of direct sunlight and use within 12 months of opening.
Ingredients
Purified water, ≥15 <30% non-ionic surfactants (plant-derived), plant-derived alcohol, glycerine, citric acid, plant-derived preservatives, acacia senegal gum, xanthan gum, essential oils, limonene, linalool, geraniol, citral.
100%
of reviewers would recommend this product to a friend
Smells amazing!
Love the large size, and smells amazing. Great to buy as a gift too.
Really nice
Really nice detergent I use it for my baby clothes
Beautiful product!
A newborn must-have! Smells amazing too!