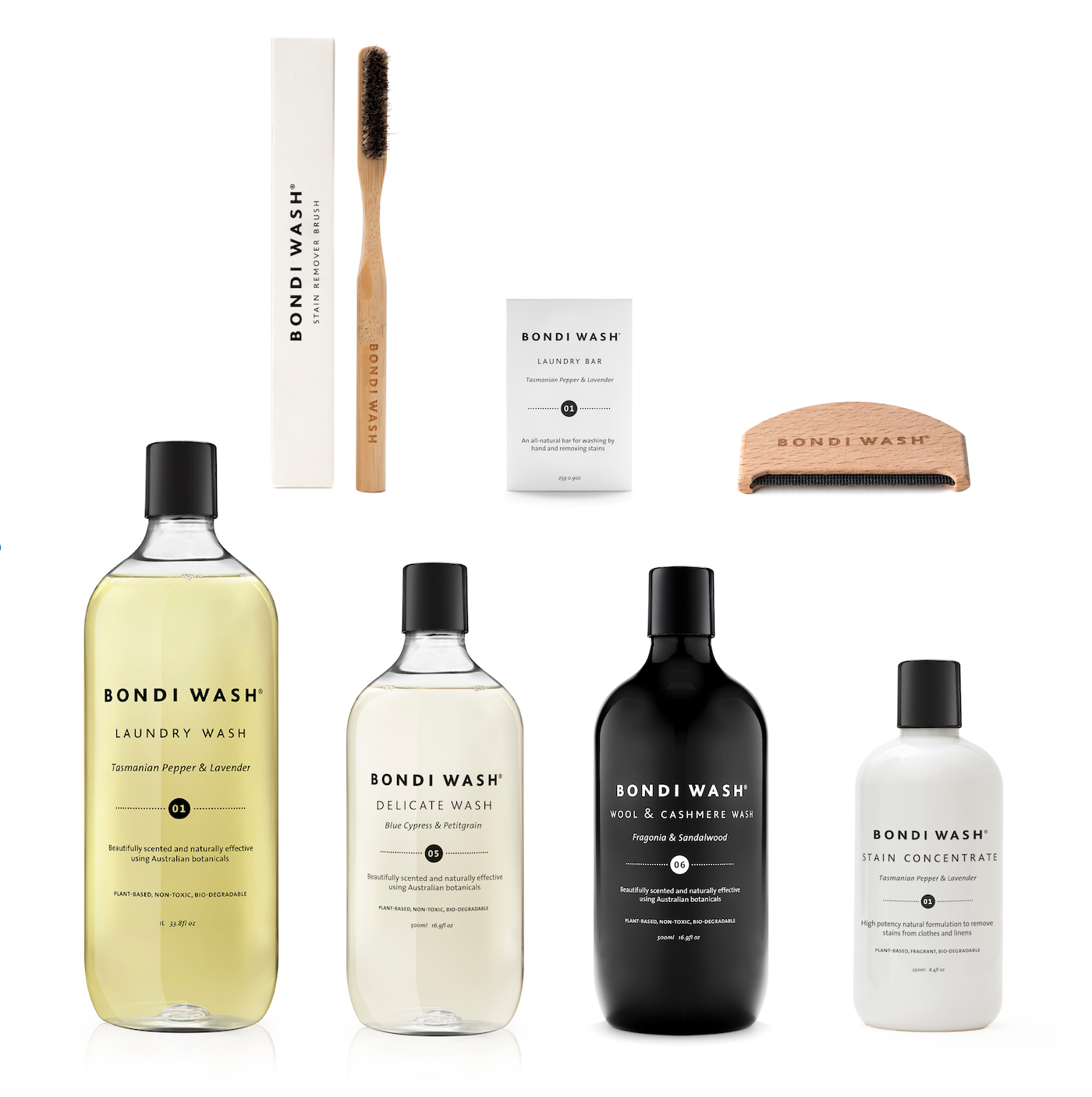 This product is currently sold out.
About
A collection of naturally anti-bacterial Laundry products developed specially for use on different fabrics - a great introduction to the laundry range. 
$119 for $159 value ($40 saving) 
The Laundry Edit contains:
Laundry Wash Tasmanian Pepper & Lavender 1L: A 100% plant-derived wash suitable for most fabric types.  High pH for superior cleaning of your regular washing.
Delicate Wash Blue Cypress & Petitgrain 500ml: A gentle, 100% plant-based wash designed for fabrics that require a neutral pH such as silk and lace.
Wool & Cashmere Wash Fragonia & Sandalwood 500ml: An all-natural wash developed specially for use on knitted fabrics such as cotton, linen, wool, fleece, jersey and cashmere.
Stain Concentrate Tasmanian Pepper & Lavender 250ml: A potent 100% plant-based stain remover concentrate to remove all types of stains from all types of fabrics.   
Stain Remover Brush: A brush to help remove stubborn stains from clothes and linens.
Laundry Bar Tasmanian Pepper & Lavender 25g: An all-natural, palm oil free laundry bar suitable for washing by hand and effective in the removal of stains and odours.
Cashmere Comb: A natural timber comb to keep your knitwear in great condition.  
Packaged in our custom designed Bondi Wash shipping box.
100%
of reviewers would recommend this product to a friend
lovely
beautiful packaging looks nice and clean in the laundry and more importantly, the natural ingredients work so well to keep clothes looking and smelling fresh