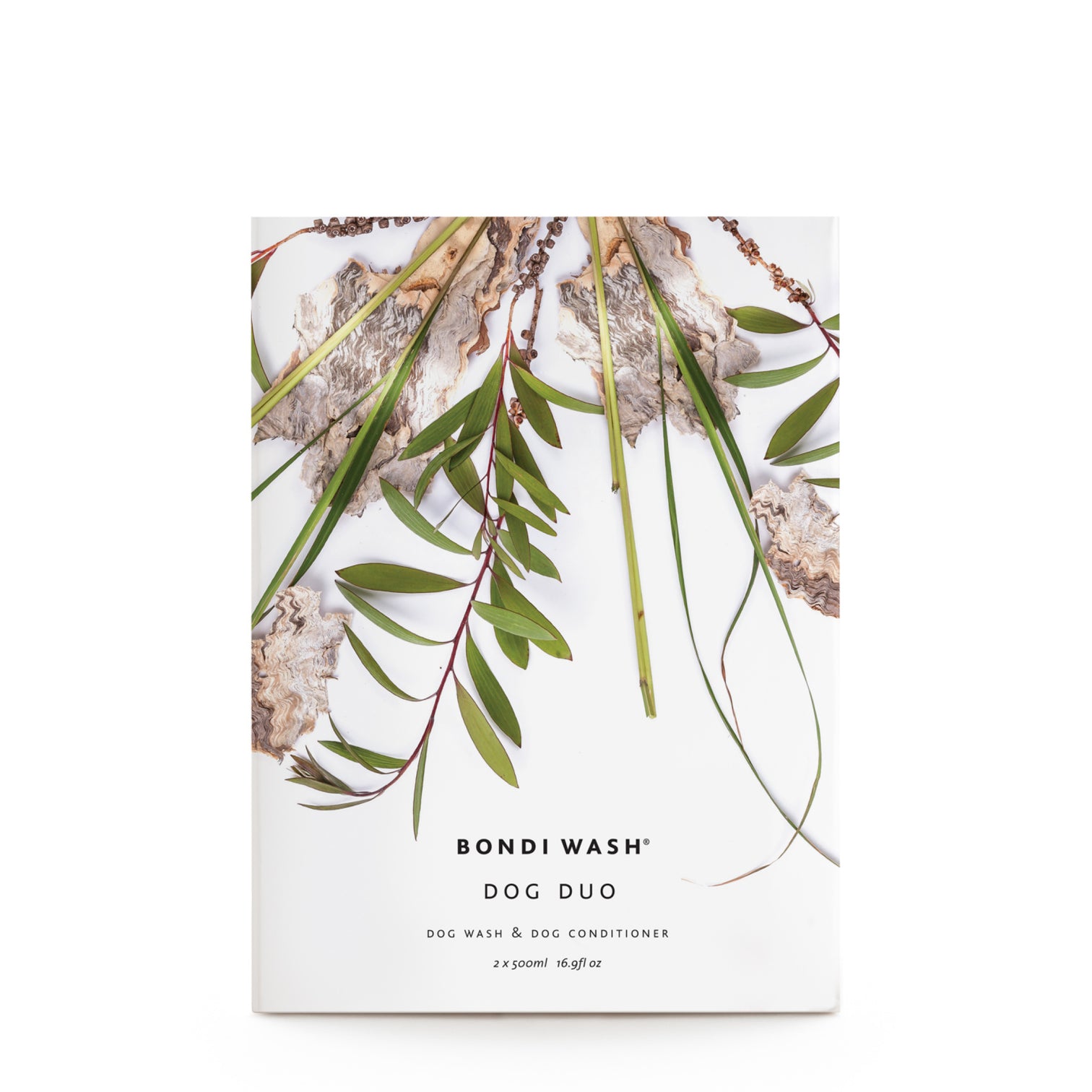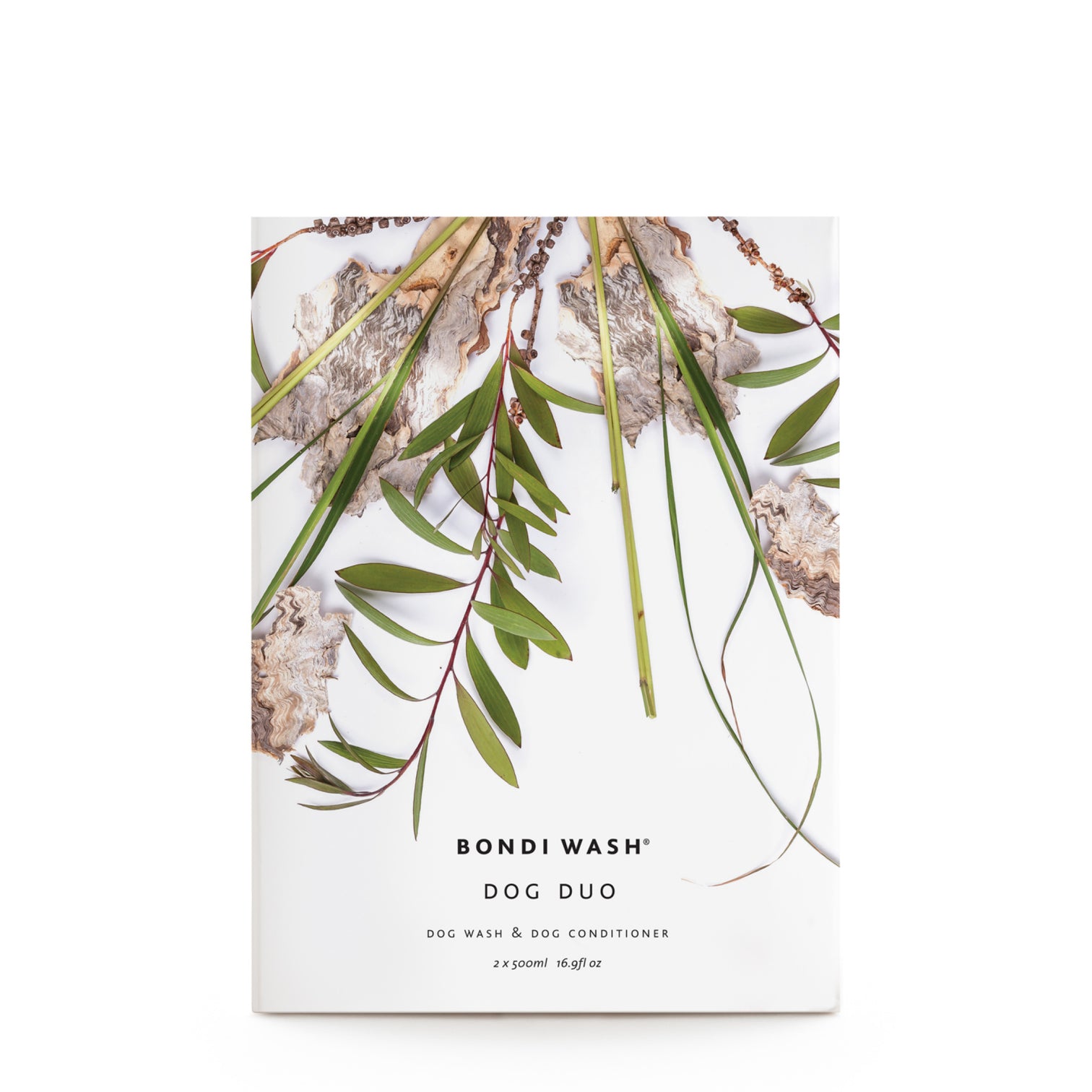 This variant is currently sold out.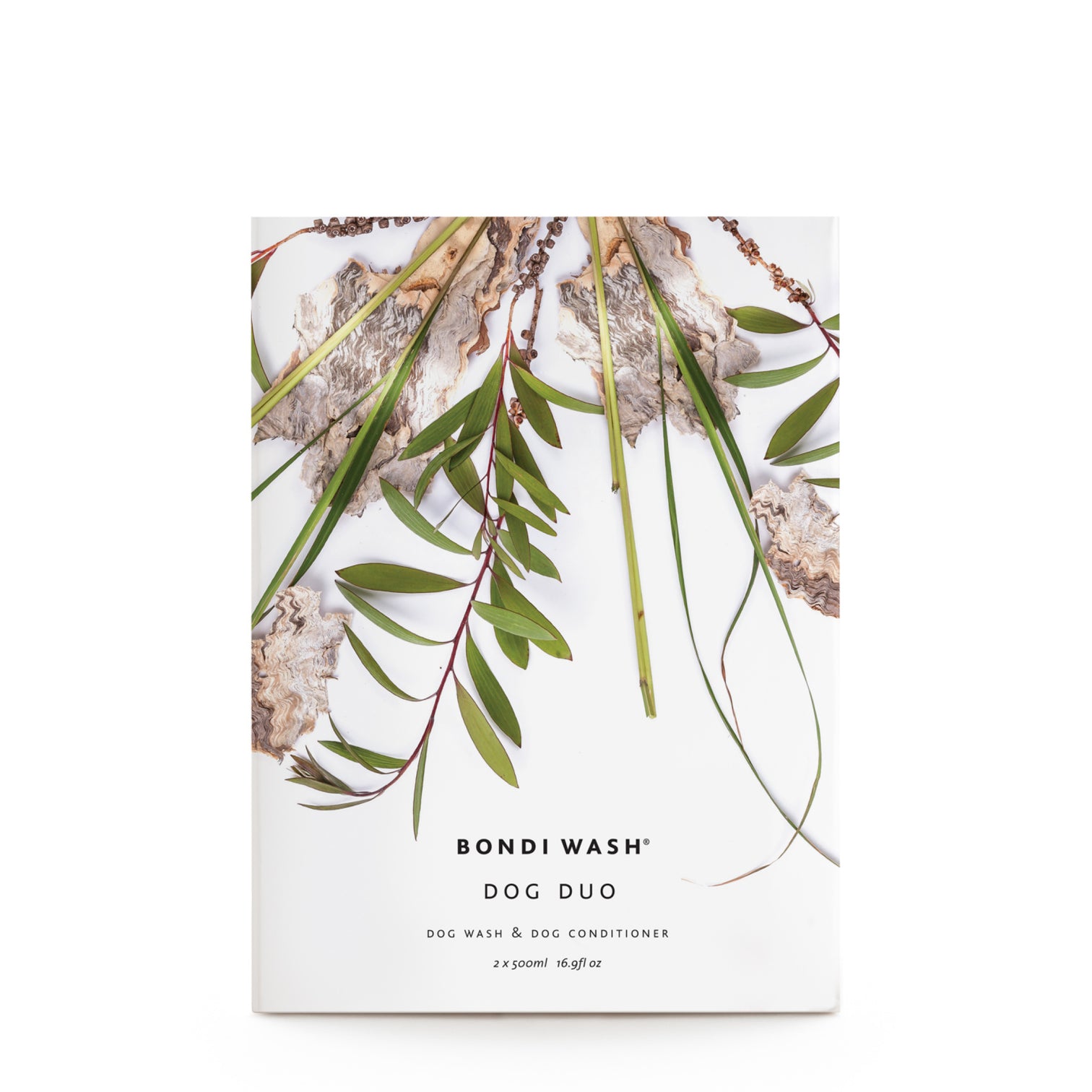 About
The Dog Pamper Duo is our latest gift box designed specially for this gift giving season. Decorated with our distinctive Australian botanical posies.
Contains a 500ml Dog Wash and 500ml Dog Conditioner in Paperbark & Lemongrass.
Brilliant!
This was an impulse purchase and what a find! We have an English Pointer and our vacuum normally works overtime. Since we've used this combo on him, housework has been halved. He's shiny, smells good and the combo has definitely slowed down the shedding of hair every time he moves! His coat is lush and gorgeous and, if you're on the lookout for a product for your furkid who has to deal with skin conditions, I'd highly recommend this one.
Dog wash and conditioner
This is the best dog shampoo and conditioner duo out there.
A little expensive but bought on sale ,no harsh chemicals and leaves my dog coat soft and white and fluffy and has a nice smell ,lasts a while as you only need a little squirt to cover a little dog .
Smells so good!
I love the doggy shampoo and conditioner. My furbaby always smells AMAZING after she has the Bondi Wash treatment. Won't use anything else on her!
Thank you Sophie. It is wonderfull that you and your pup love our Dog Wash and Conditioner, we are so glad that she is smelling amazing!
Thank you for the lovely feedback Paula.