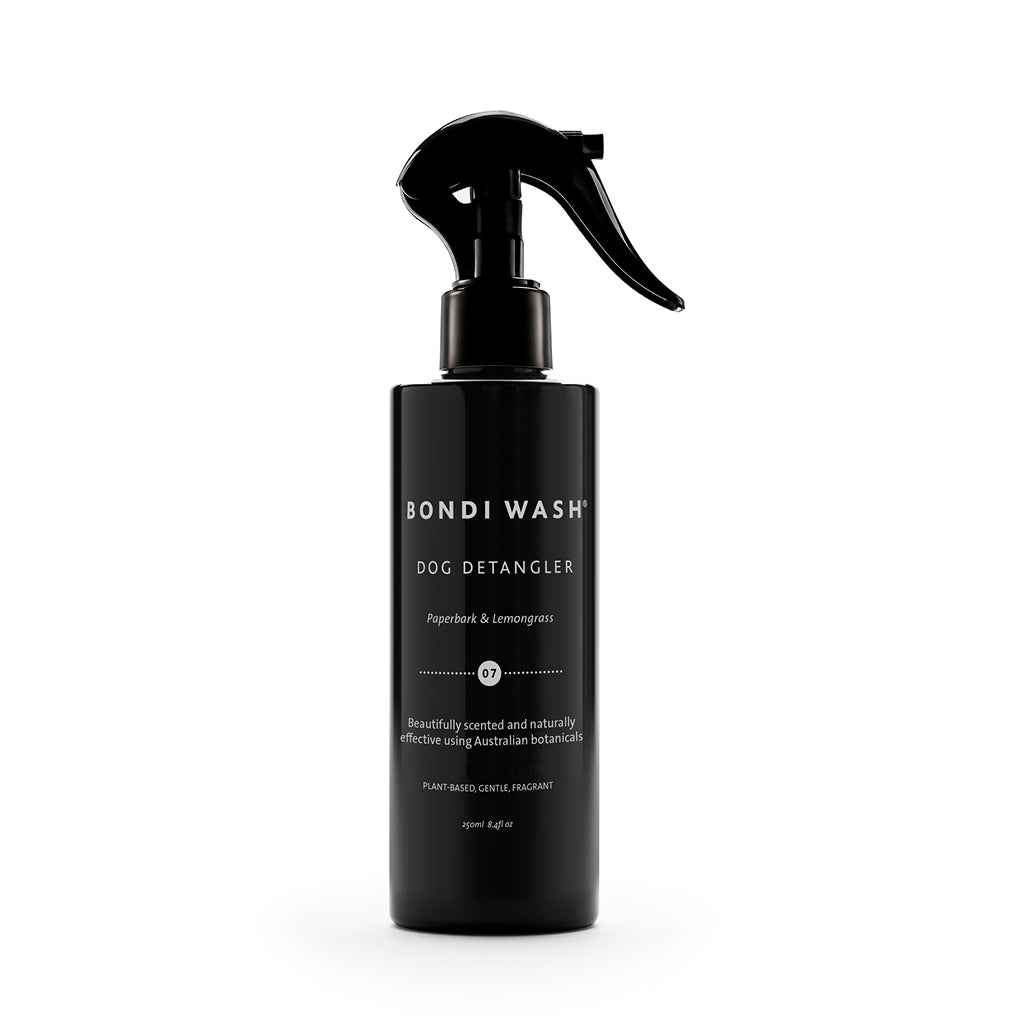 This product is currently sold out.
About
A moisturising Dog Detangler spray to condition and remove knots from your dog's coat. Lightly fragranced in Paperbark & Lemongrass with natural essential oils designed to suit dog's sensitive skin.
Gentle, non-toxic and fragrant
99%+ plant-derived ingredients (<1% are food-grade preservatives to keep products shelf-stable).
Made in Australia
Available in 250ml
To Use
Shake well before use. Lightly spray on dog's coat and thoroughly brush through. No need to rinse. Repeat as required.
Ingredients
Purified water, plant-derived surfactants, sodium benzoate, glyceryl caprylate, hydrolyzed soy protein, citric acid, potassium sorbate, hydrolyzed wheat protein, aloe barbadensis leaf powder, polyglyceryl-6 oleate, sodium surfactin, essential oils. This product is 99%+ plant-derived.
100%
of reviewers would recommend this product to a friend
Works Great!
Smells great and works well in helping brush out small tangles in my dog's fur. Just remember to shake well before use otherwise the product will come out a bit foamy/soapy.
Best dog conditioner!
We love this dog conditioner - makes it so much easier to groom our pup. Just spray then comb through... Love that it's natural too so it won't irritate her skin