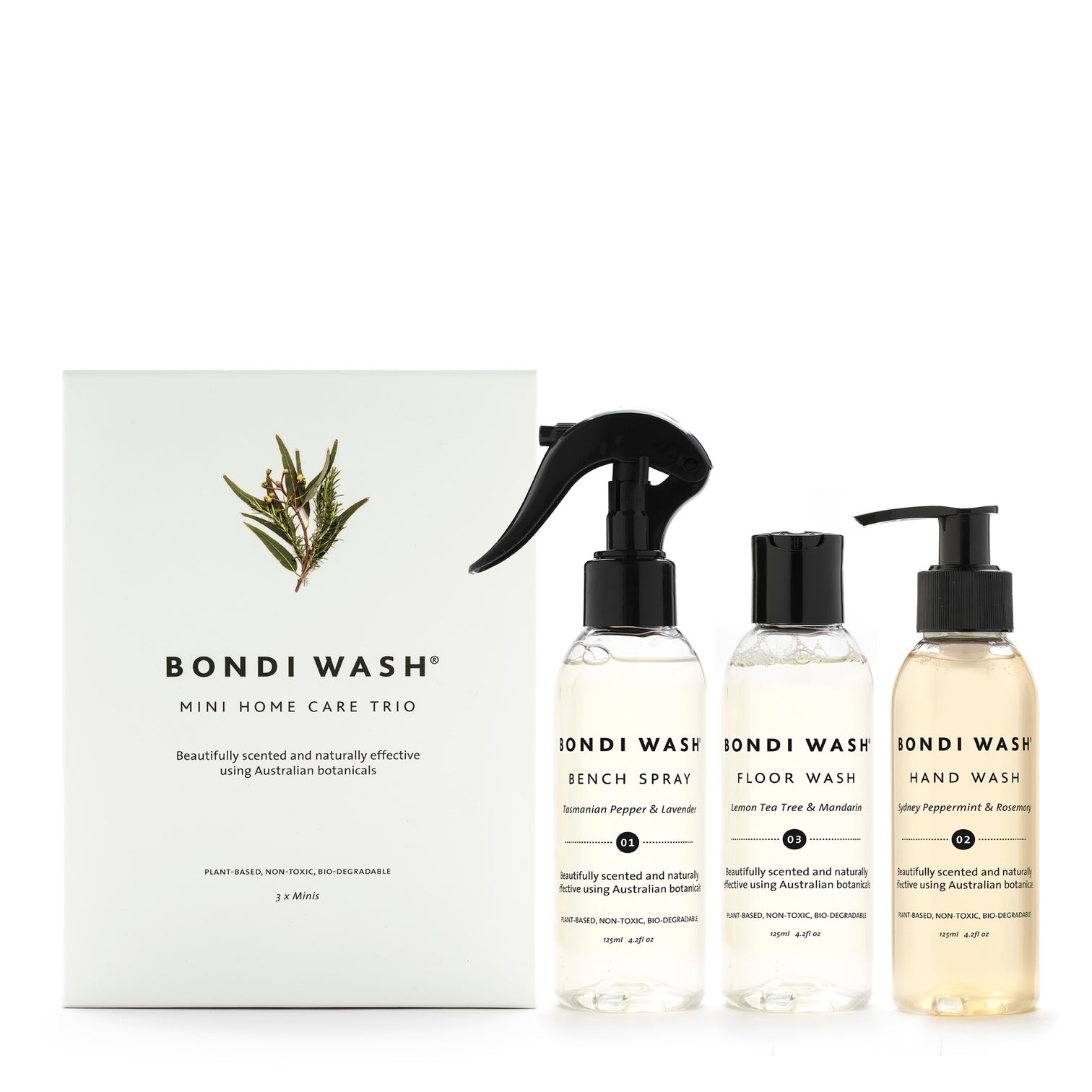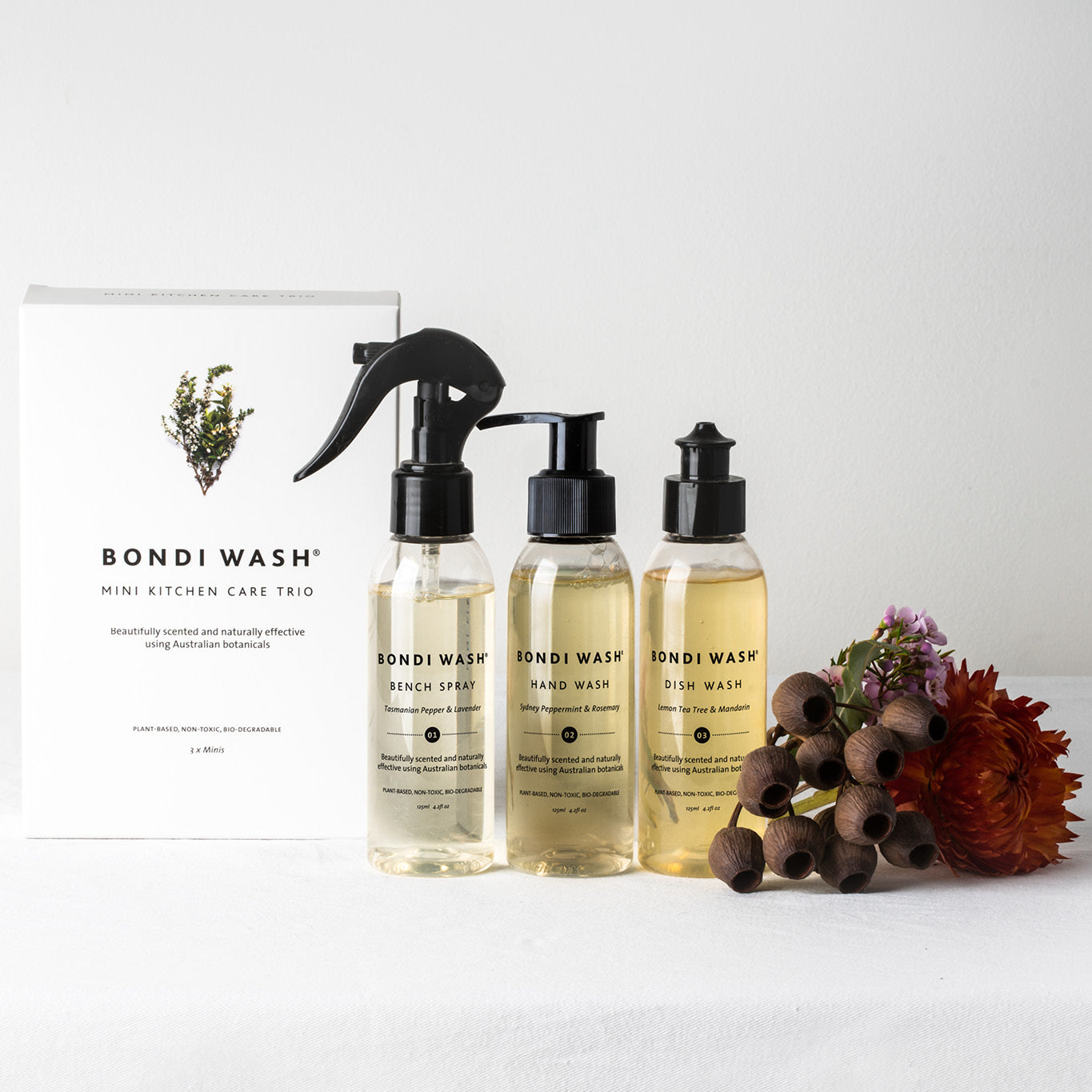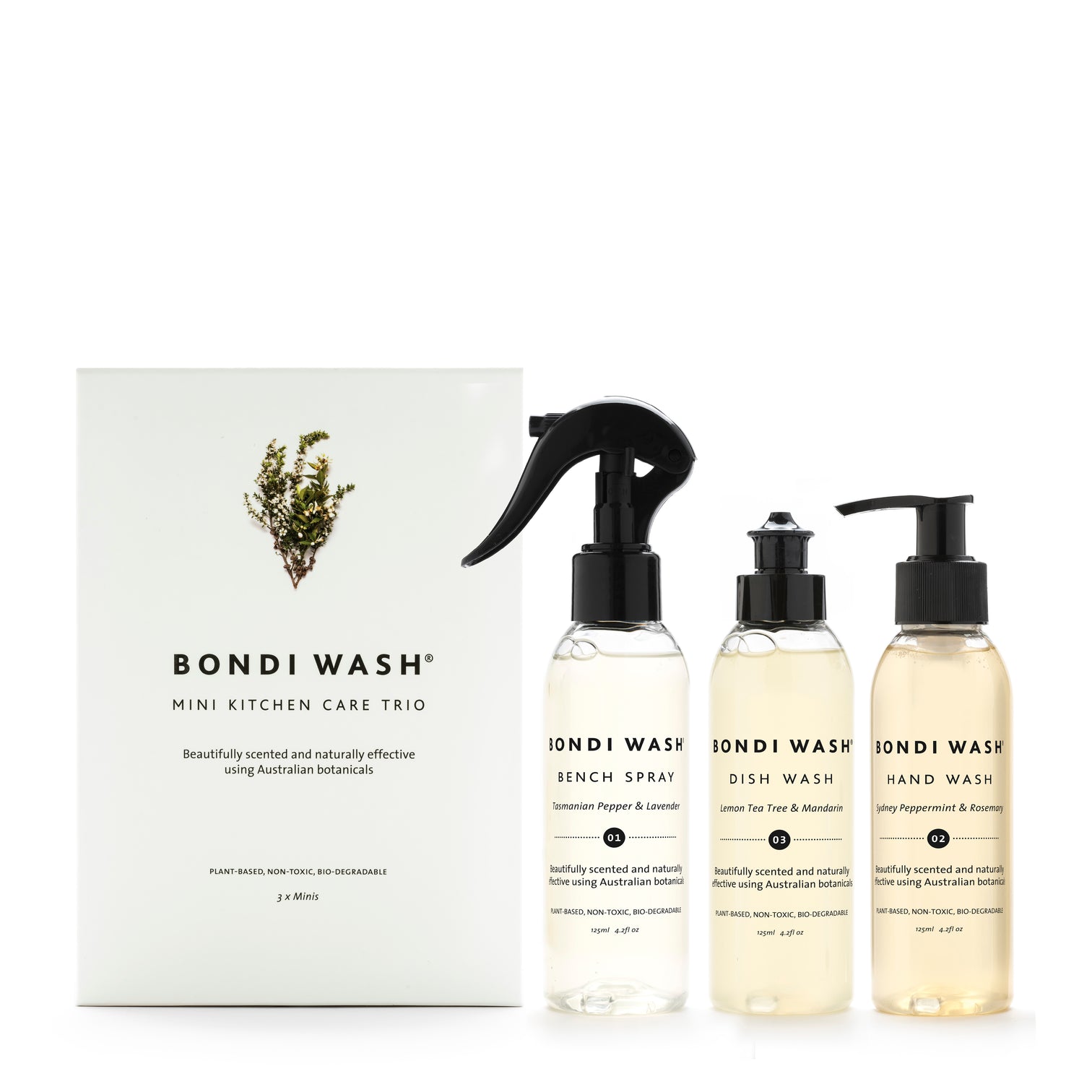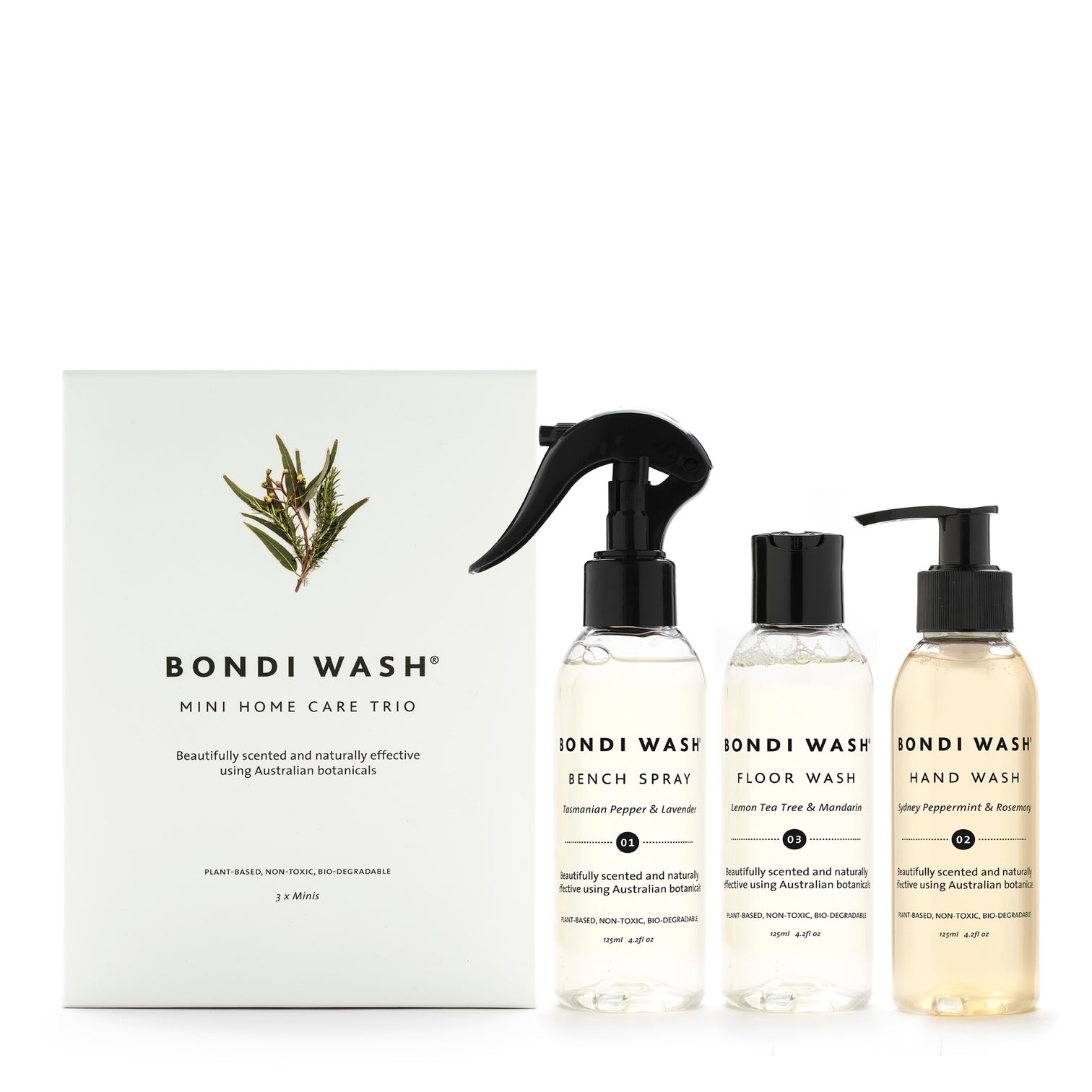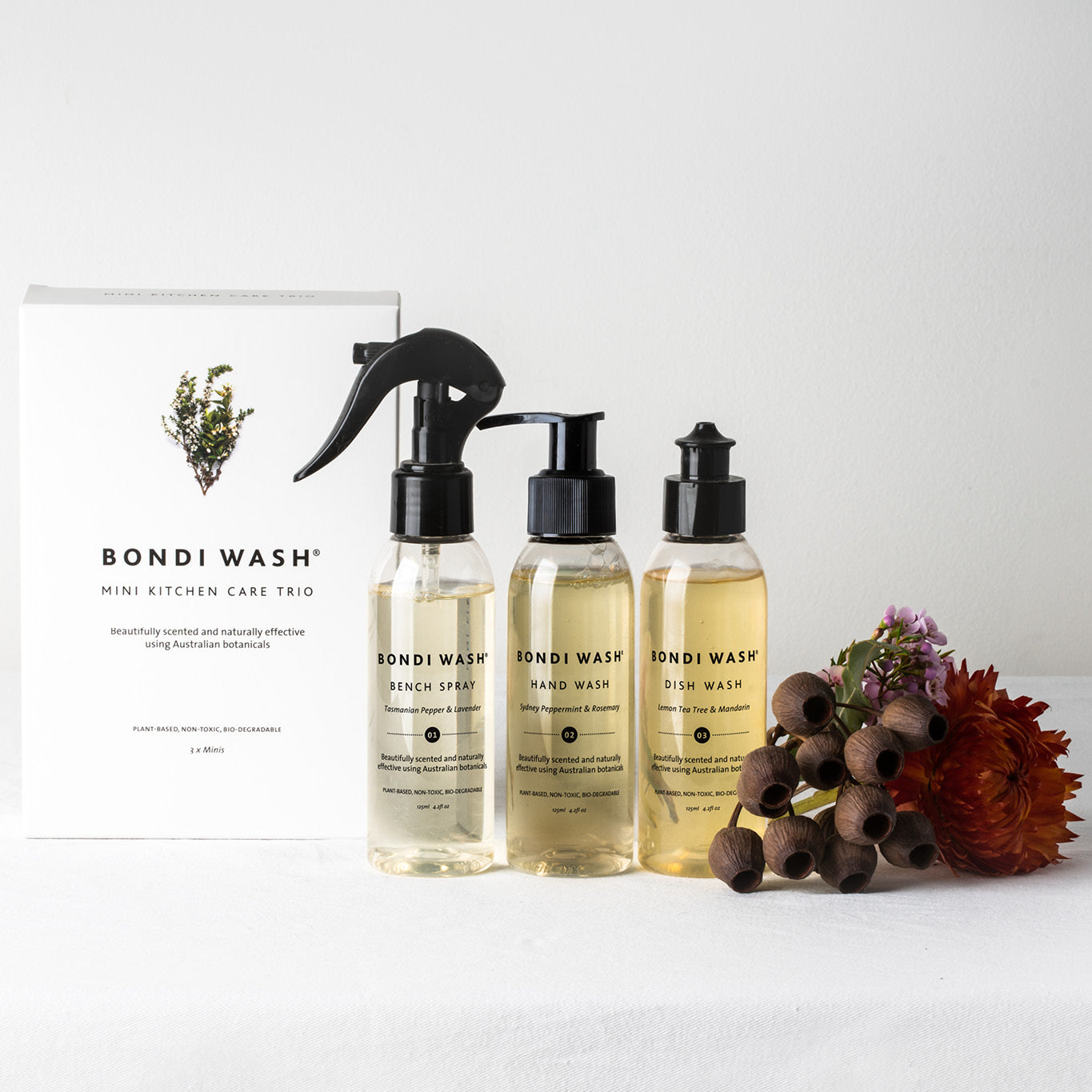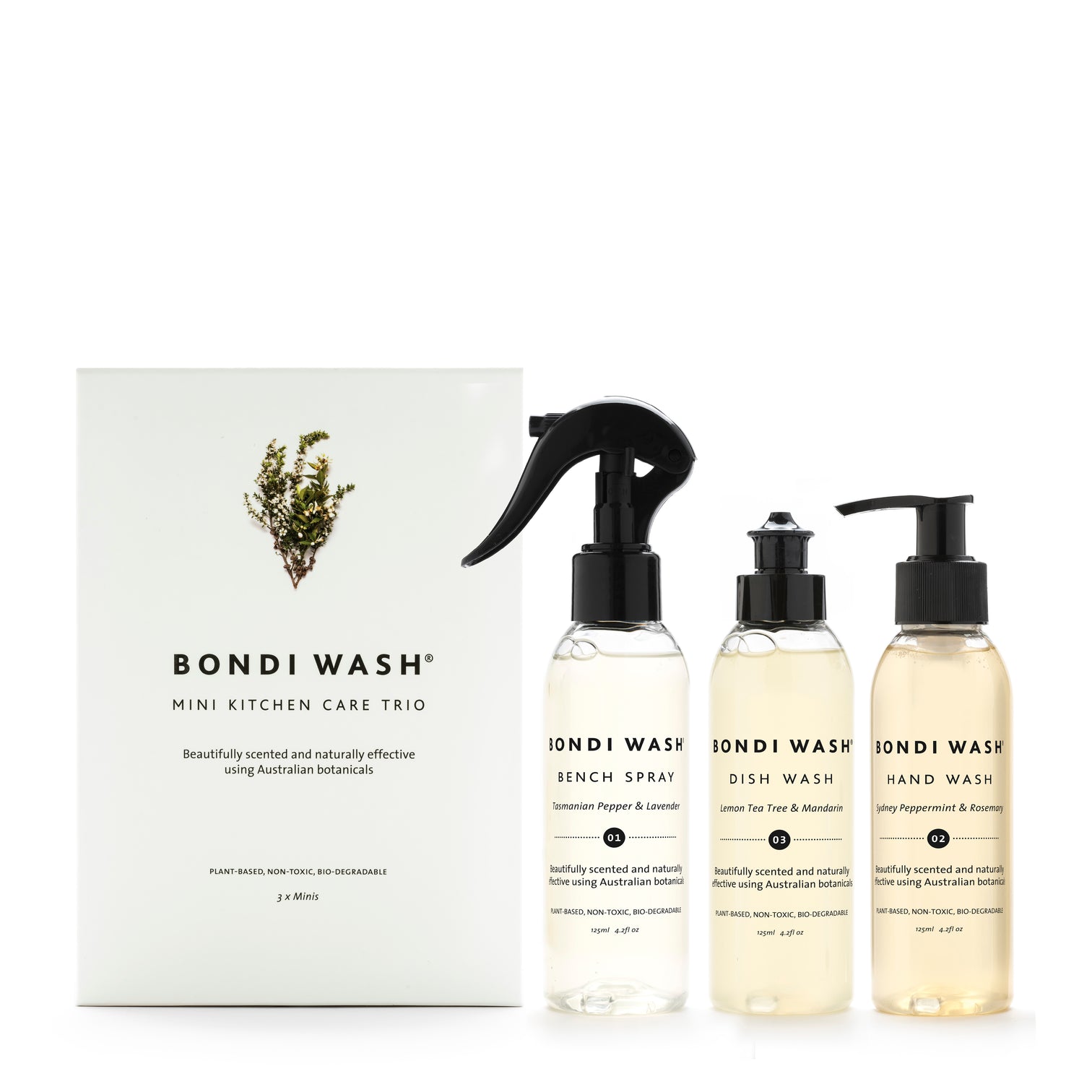 This variant is currently sold out.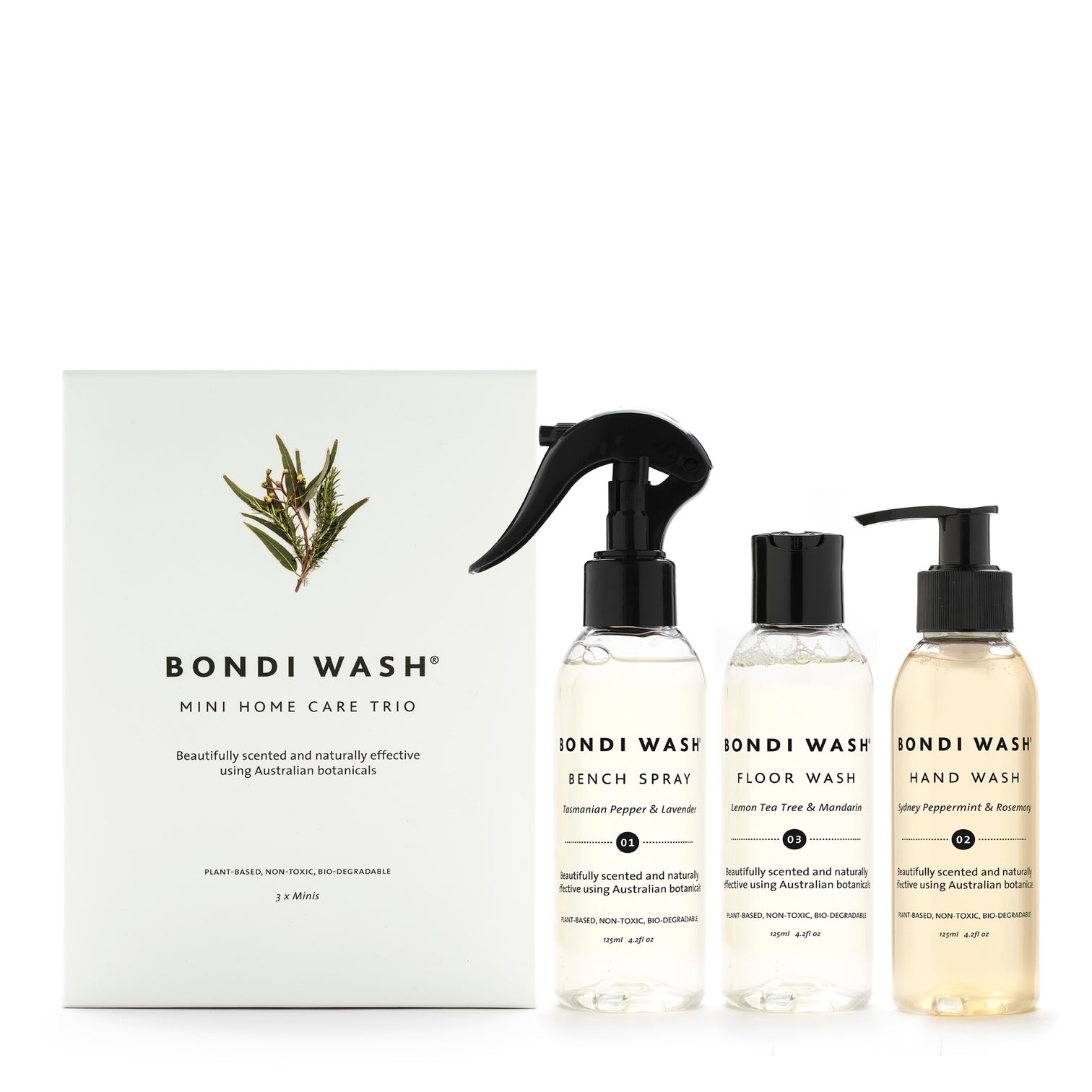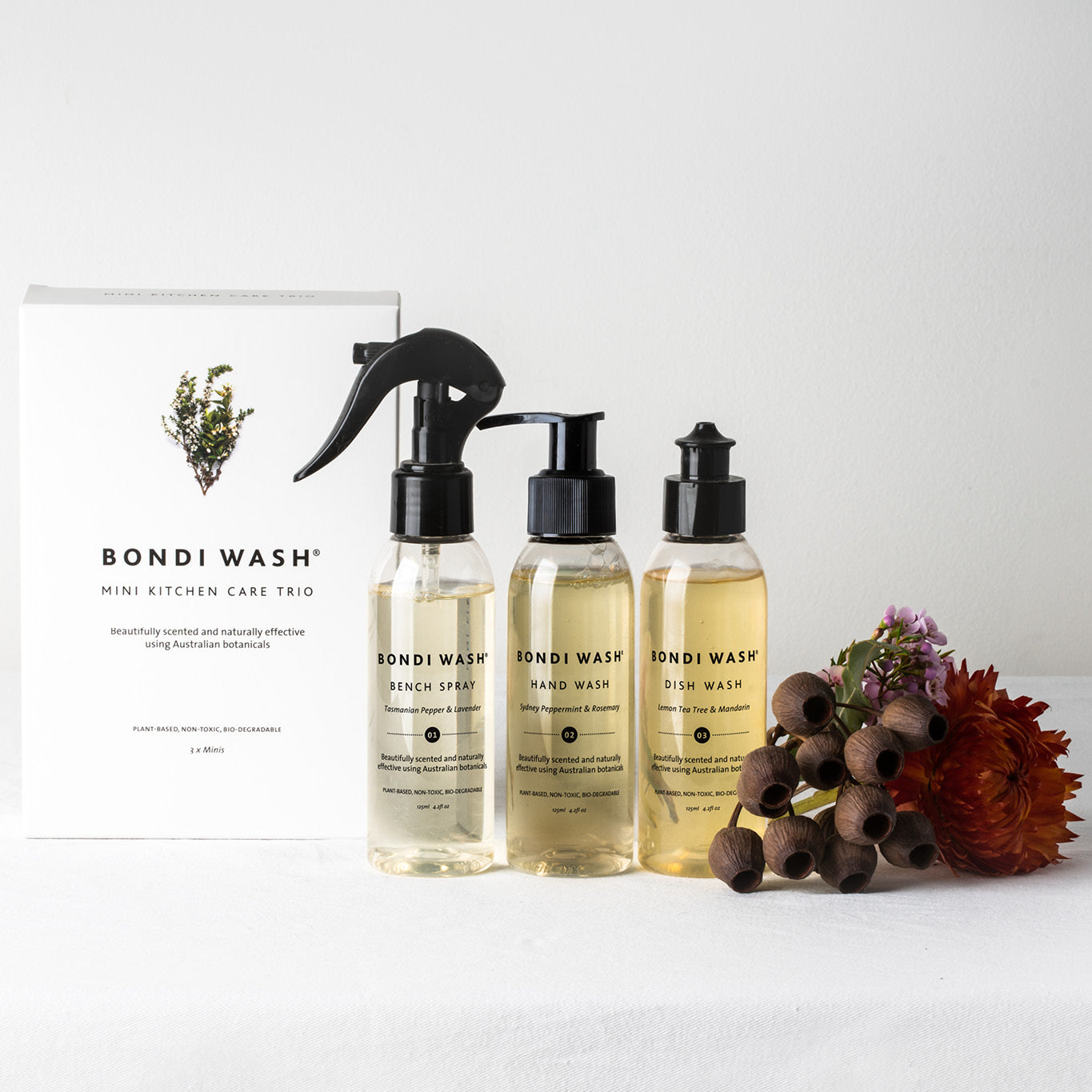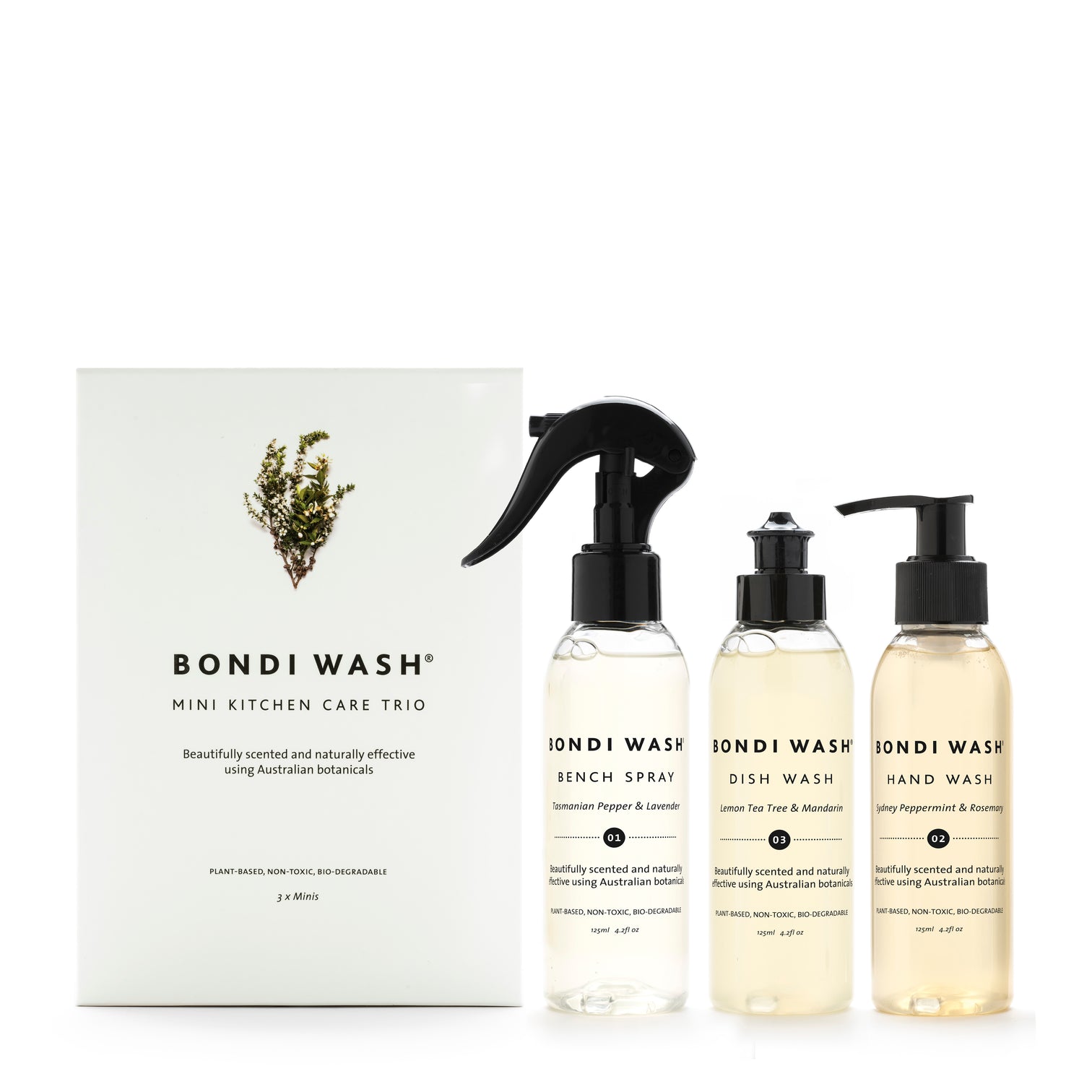 About
Trios of our best sellers packaged as beautiful gifts for all occasions.
HOME CARE TRIO: Bench Spray (Scent 1), Hand Wash (Scent 2), and Floor Wash (Scent 3).
KITCHEN CARE TRIO: Bench Spray (Scent 1), Dish Wash (Scent 3), and Hand Wash (scent 2). 
Great Gift to my family and friends
I have been using BONDI WASH for many years, full range for my personal skin to household cleaning, from hair, body, hand, to floor toilet kitchen cleaning. All are done by Bondi Wash, so fresh and relexing scents. Will send this pack to my friend as a gift!!
Great little pack
This would obviously make a great gift but I bought it for myself as I know we already love all products. Going over seas and staying in a villa so, a nice treat to take with us.
Great size!
I bought these to try out the different fragrances but an unexpected bonus was how handy the small bottles are. With a dishwasher I don't use much dishwashing liquid so it's great to have a small bottle. The three of them don't take up much precious space under the sink
Great gift
Love giving this as a gift, perfect for a housewarming or kitchen tea present and always well received.