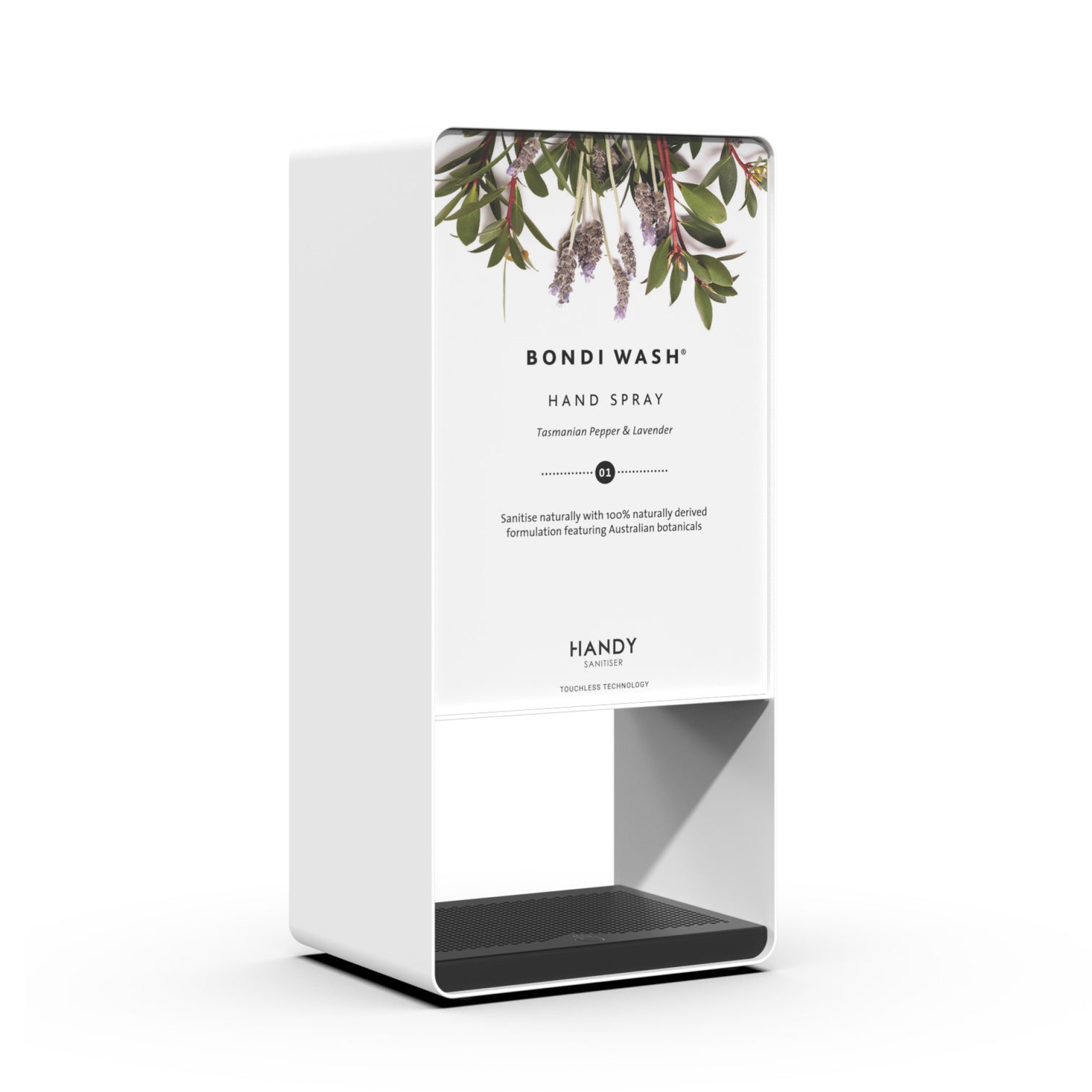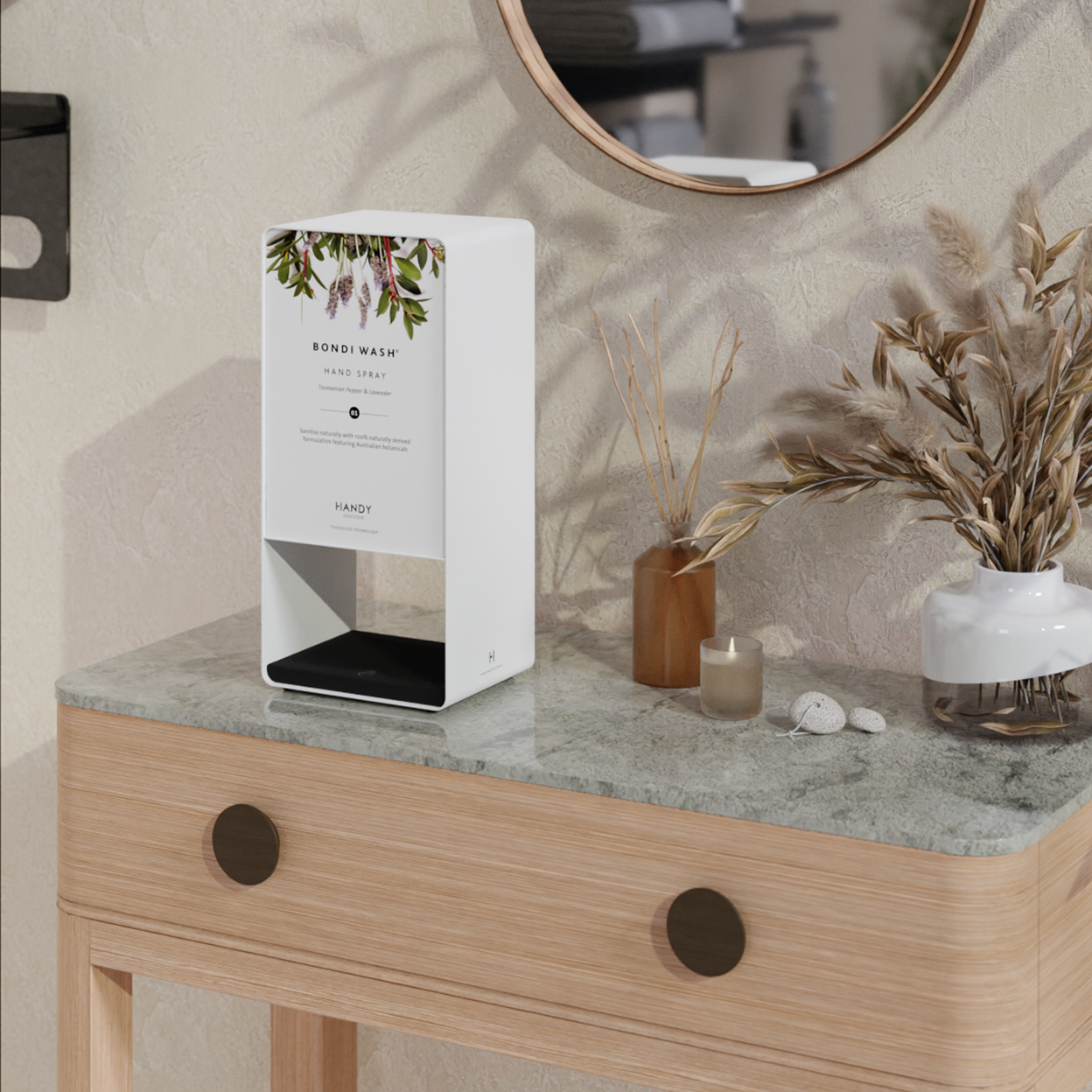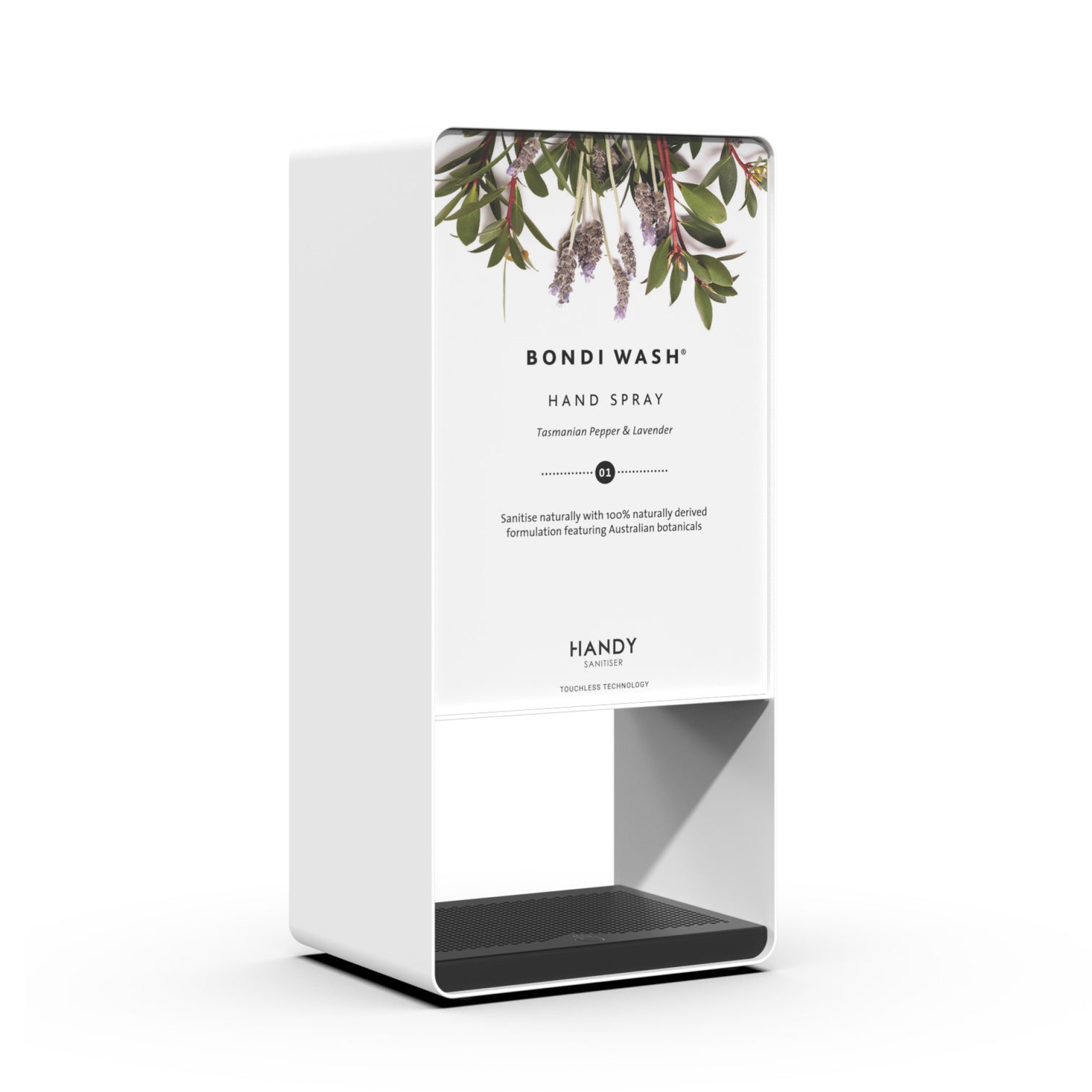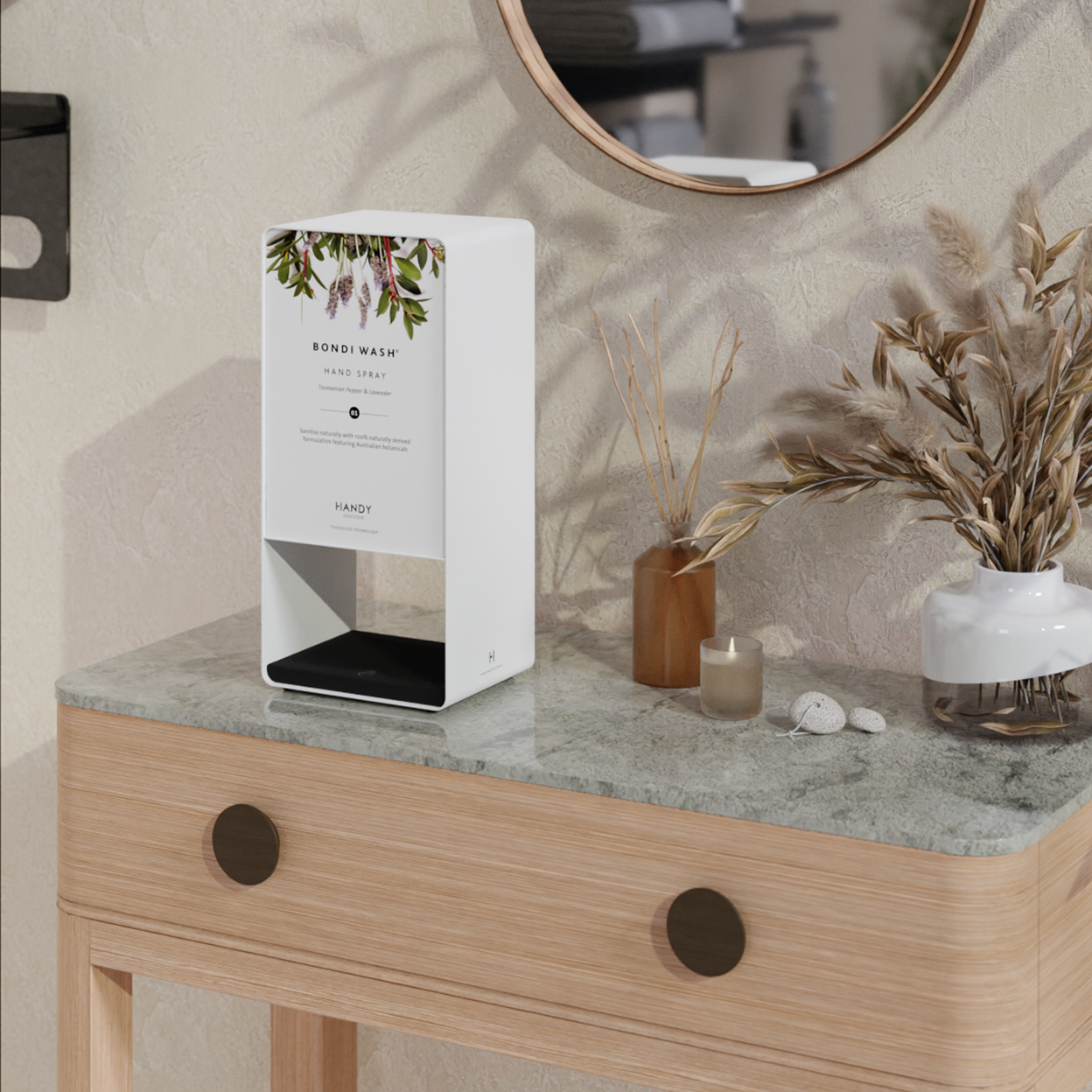 Handy Sanitiser
This product is currently sold out.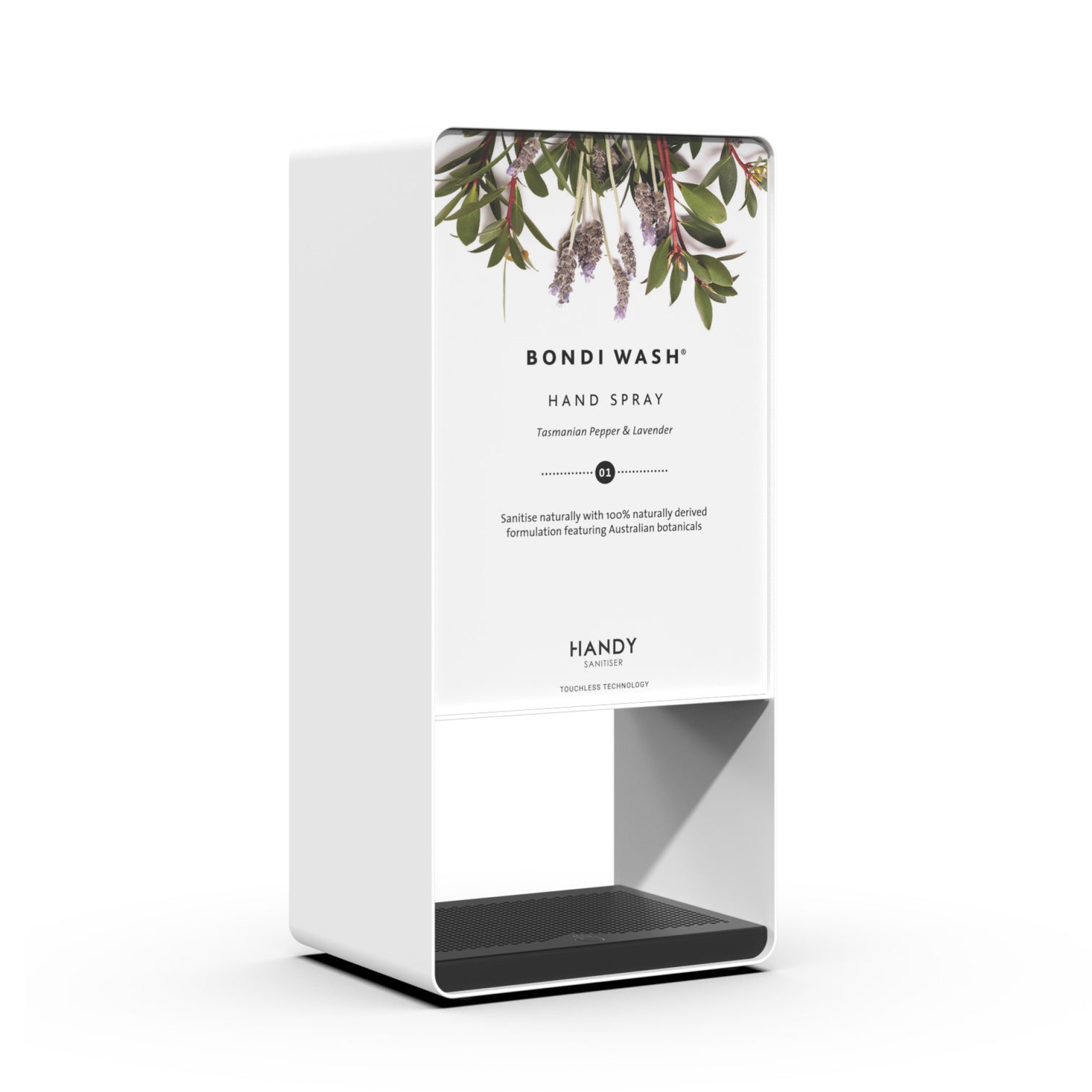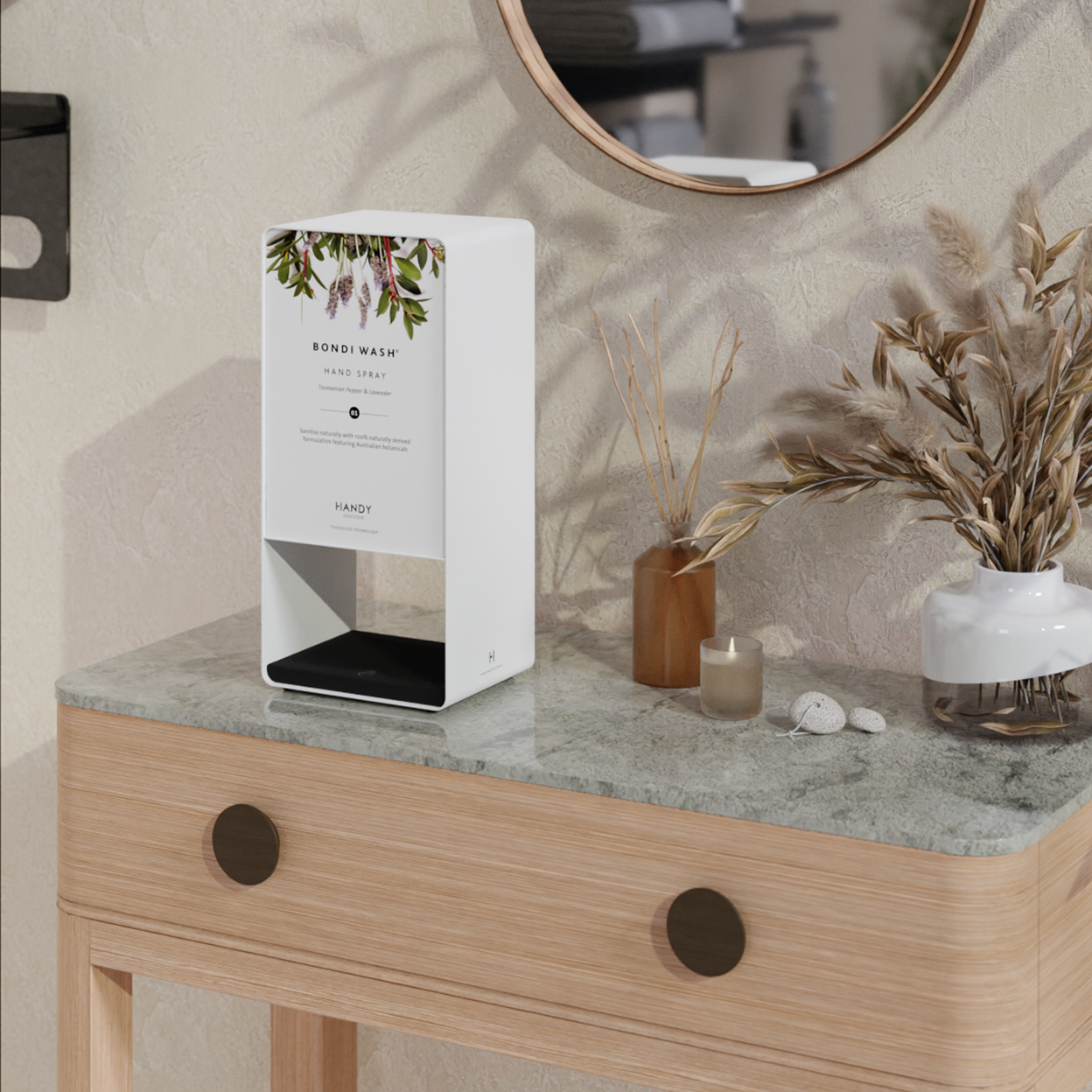 About
THIS PRODUCT IS AVAILABLE FOR PURCHASE DIRECTLY FROM HANDY SANITISERS VIA THIS LINK.
Note this is available for purchase directly from Handy Sanitisers via this link.  The package includes a counter top unit and 5 x 500ml pouches of Bondi Wash Hand Spray

A collaboration with local Melbourne business, Handy Sanitisers, a touch-free wireless unit that allows your customers, clients, staff or family and friends to sanitise with a fragrant, natural, gentle sanitiser - infused with Bondi Wash scent 1, Tasmanian Pepper & Lavender, and enriched with aloe vera and vitamin E to care for hands.
Black and white units available in a range of botanical designs.  
Pouch refills also available.