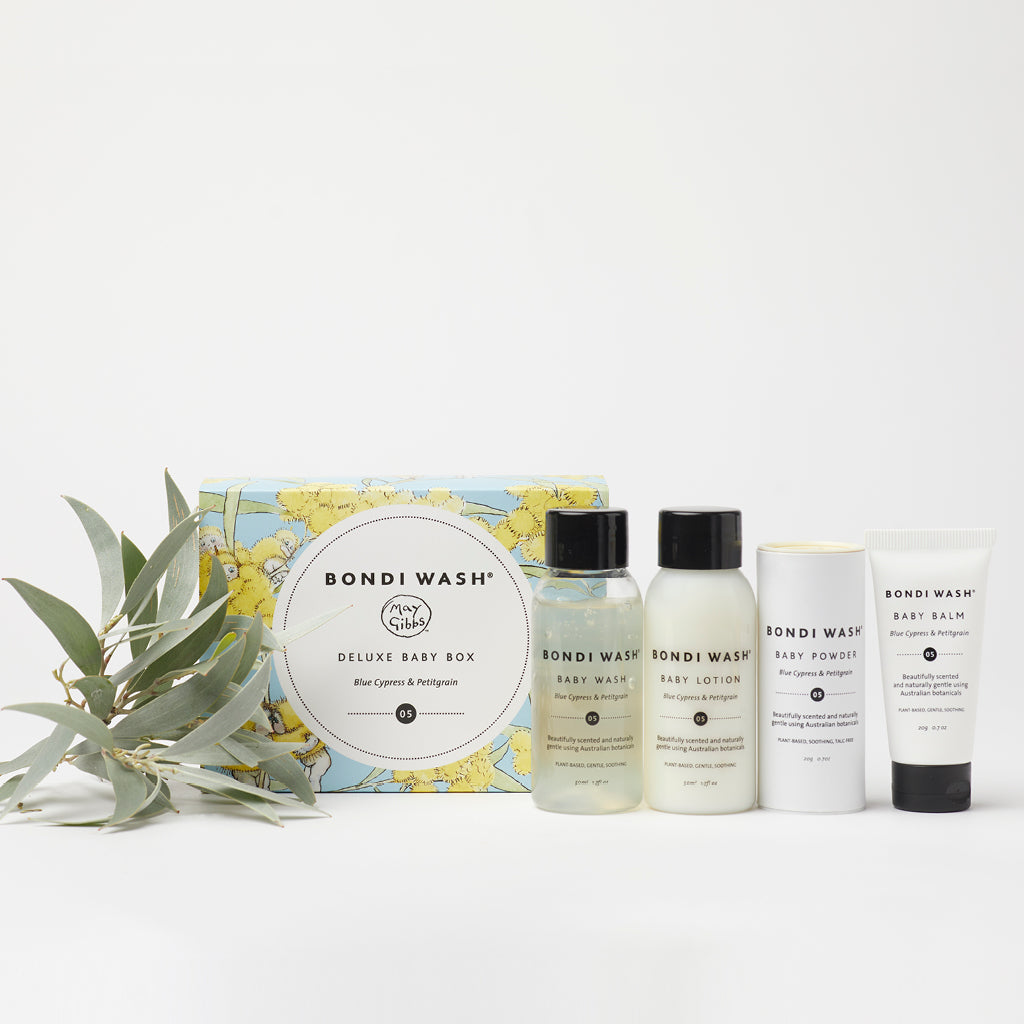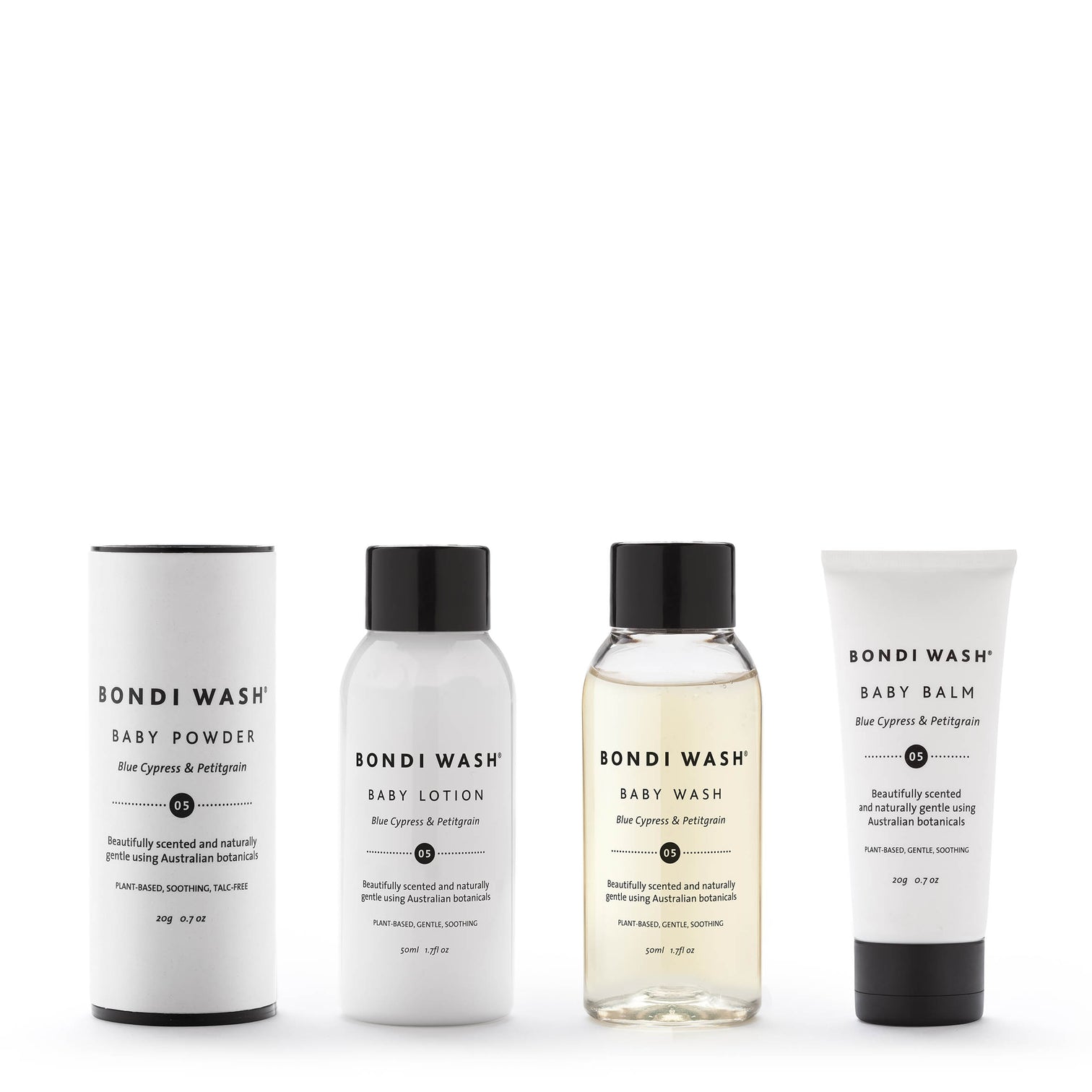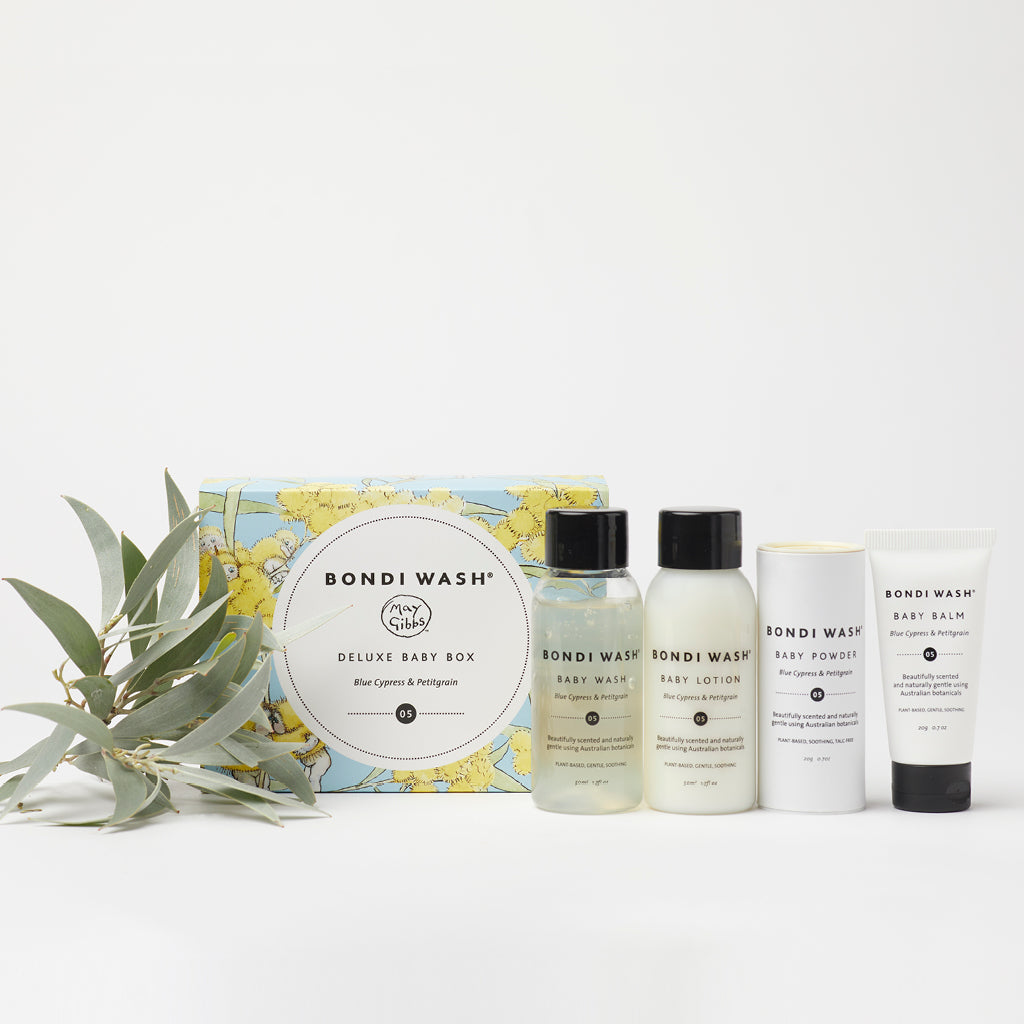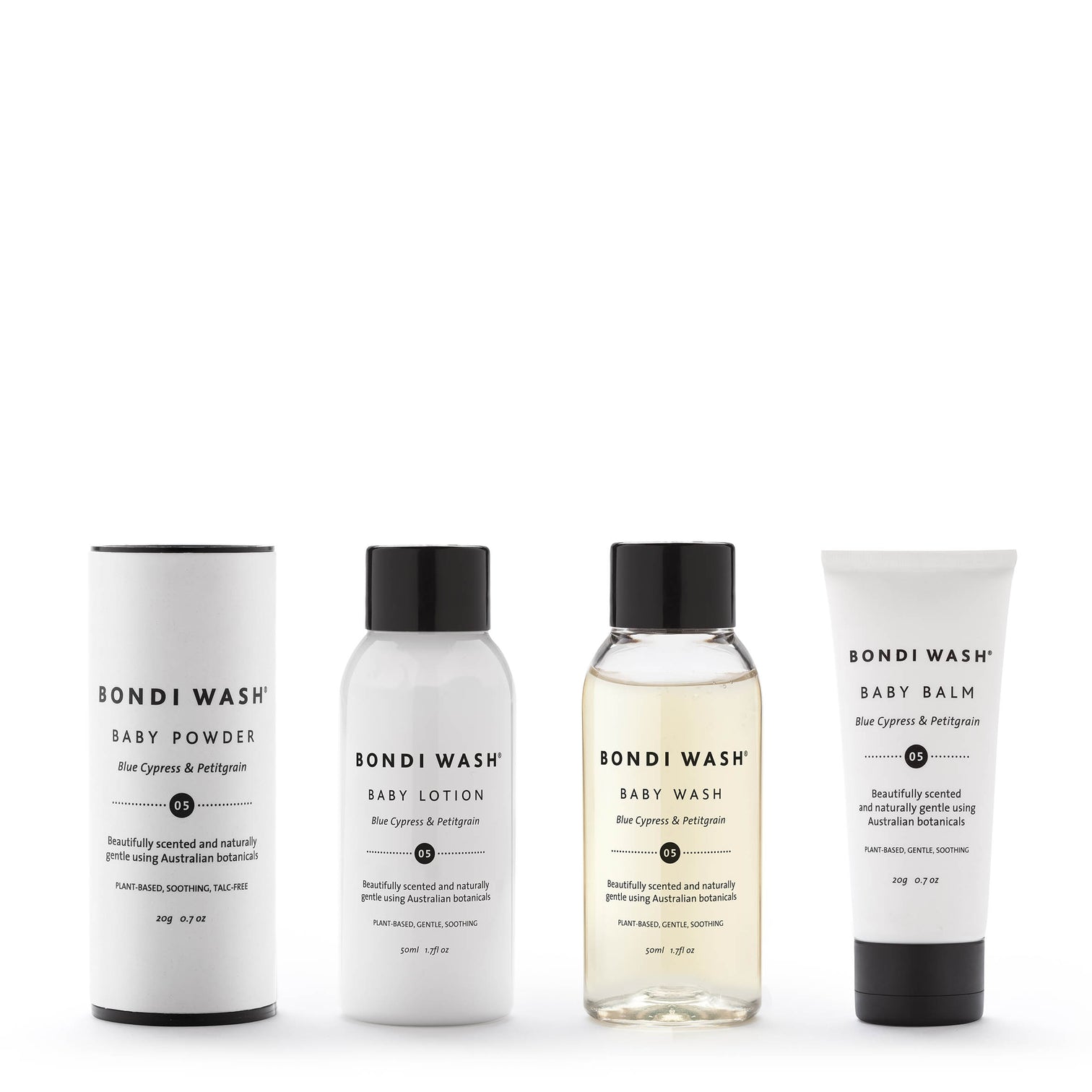 May Gibbs Deluxe Baby Box
This product is currently sold out.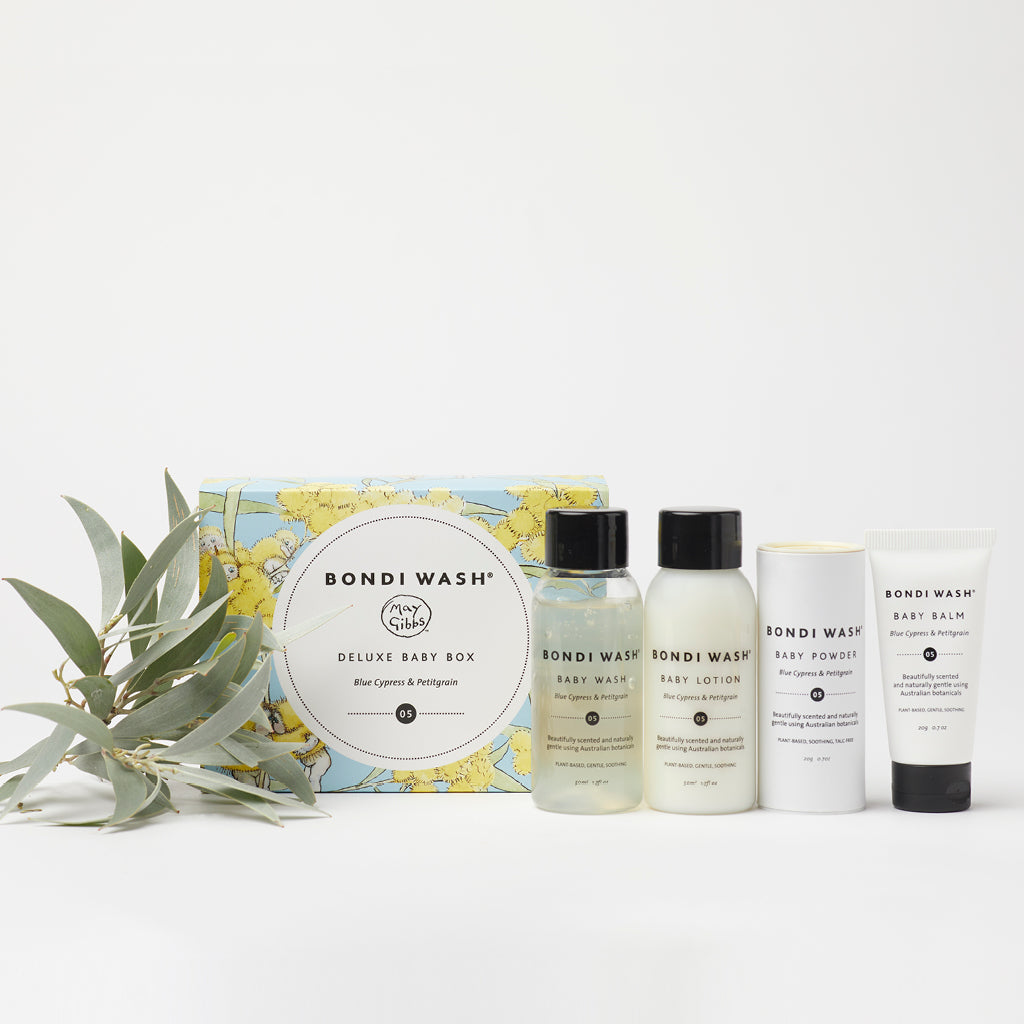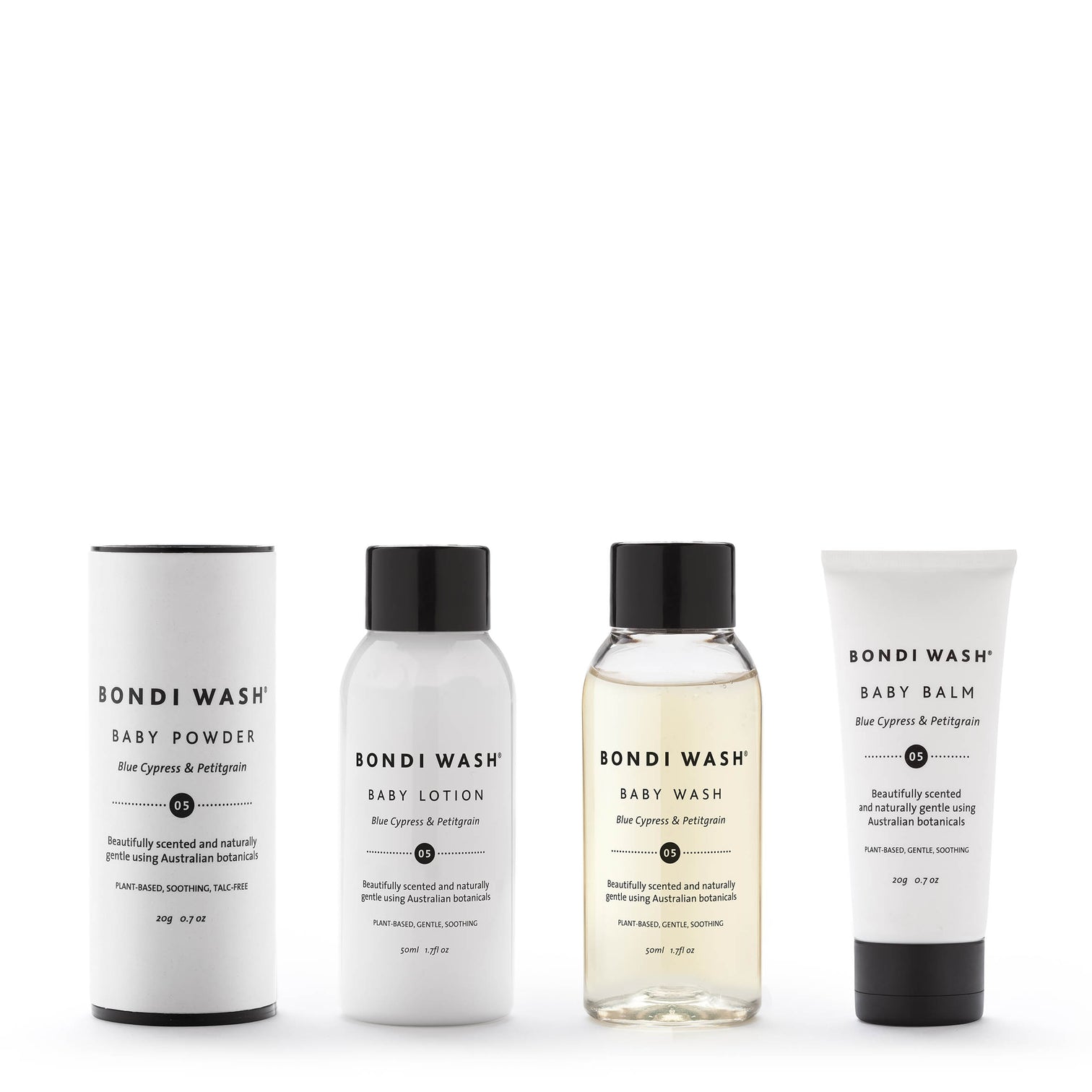 About
Introducing BONDI WASH x May Gibbs, a range of specially designed products featuring the native flowers, trees and fascinating creatures of the beloved illustrator and author.

A Deluxe Baby Box decorated with cheerful Wattle Babies, the most good-natured of all the Bush Babies - their bright yellow clothes brightening the bush on a winter's day. Contains four natural baby products in deluxe sizes. Enriched with Emu Apple Extract specially designed for a baby's sensitive skin. The perfect natural gift for a newborn or great introduction to the Baby Range.
Contains:
Baby Wash 50ml
Baby Lotion 50ml
Baby Powder 20g
Baby Balm 20g


Through her foresight and generosity, proceeds from the sale of May Gibbs products have supported thousands of Australian children living with disability and their families. All royalties on sales of May Gibbs products assist the works of The Northcott Society and Cerebral Palsy Alliance.
© The Northcott Society and Cerebral Palsy Alliance 2023
100%
of reviewers would recommend this product to a friend
Perfect gift!
I bought this together with the May Gibbs baby detergent and it was the perfect functional gift and smells amazing!
Beautiful products
Everything in the package is amazing. Perfect for little bubs. My only recommendation is that the bottles were a larger size!