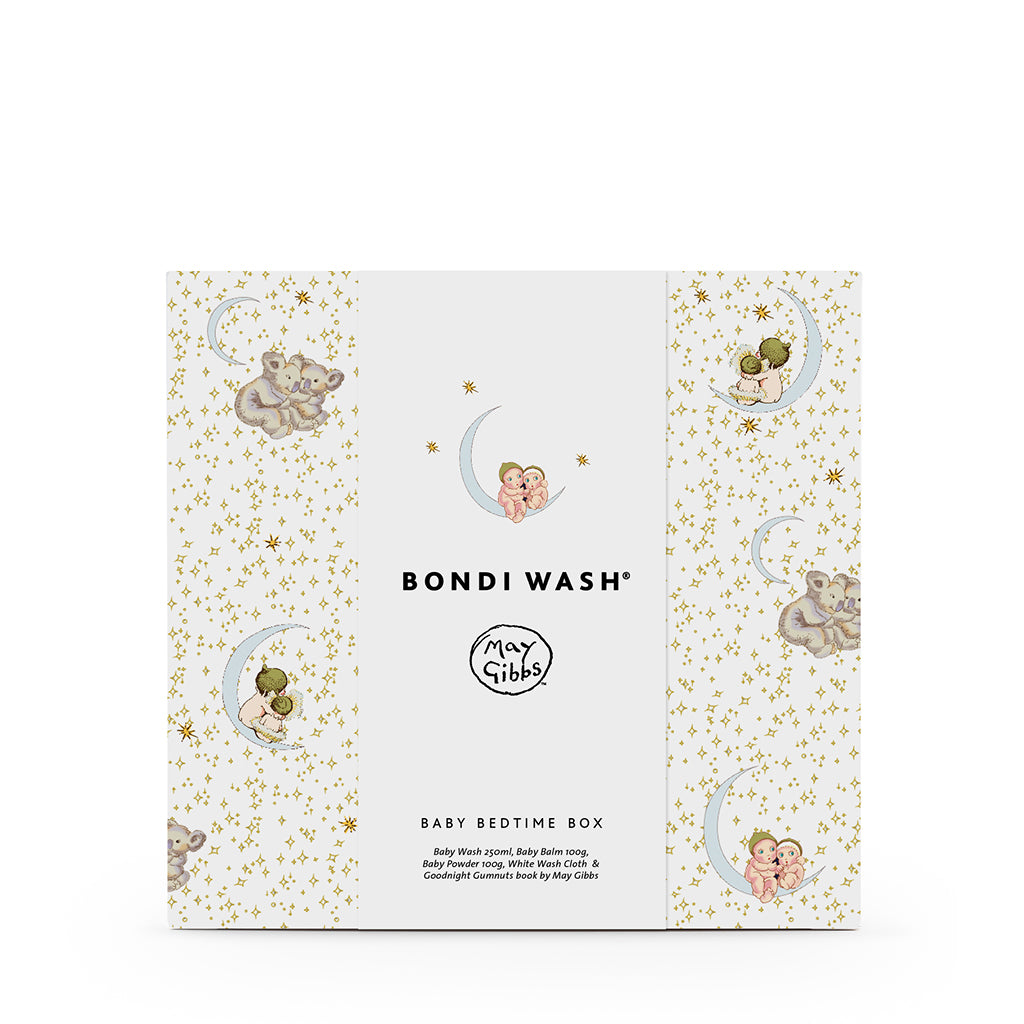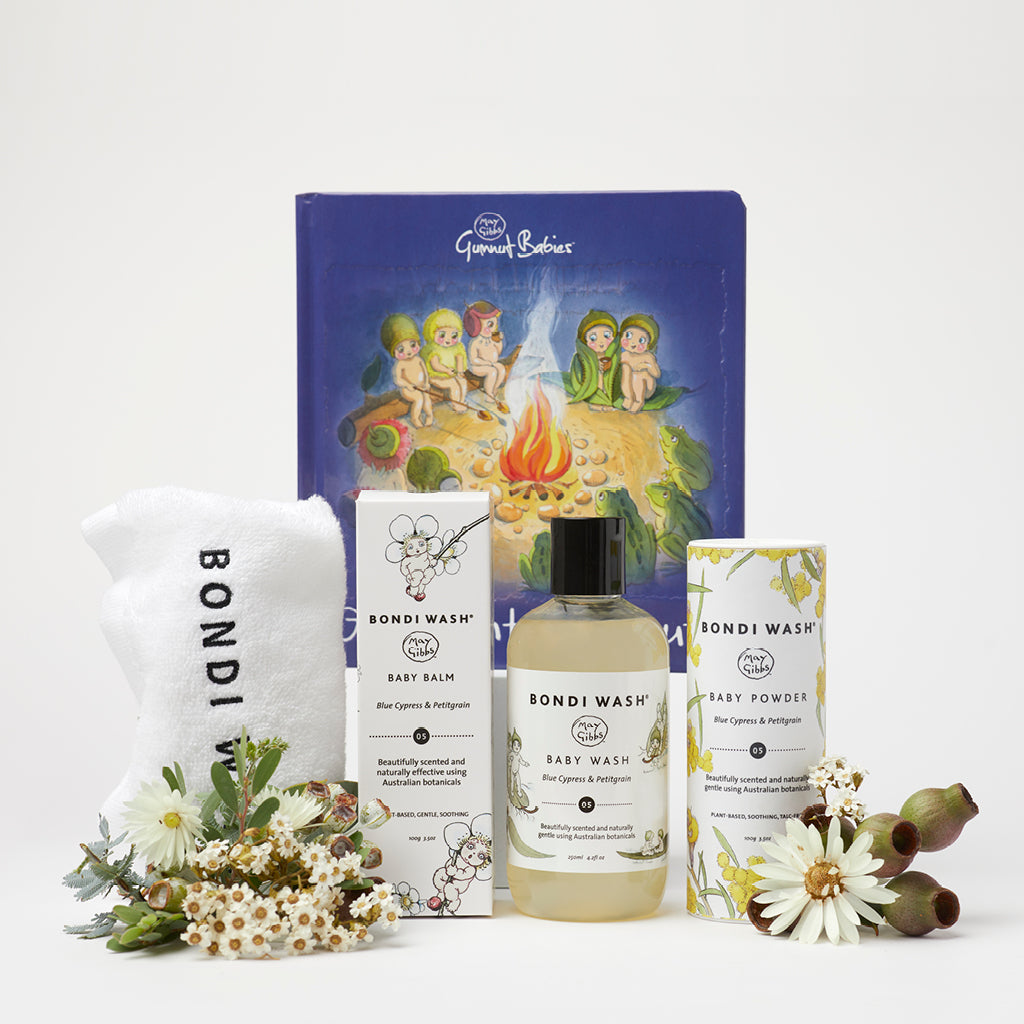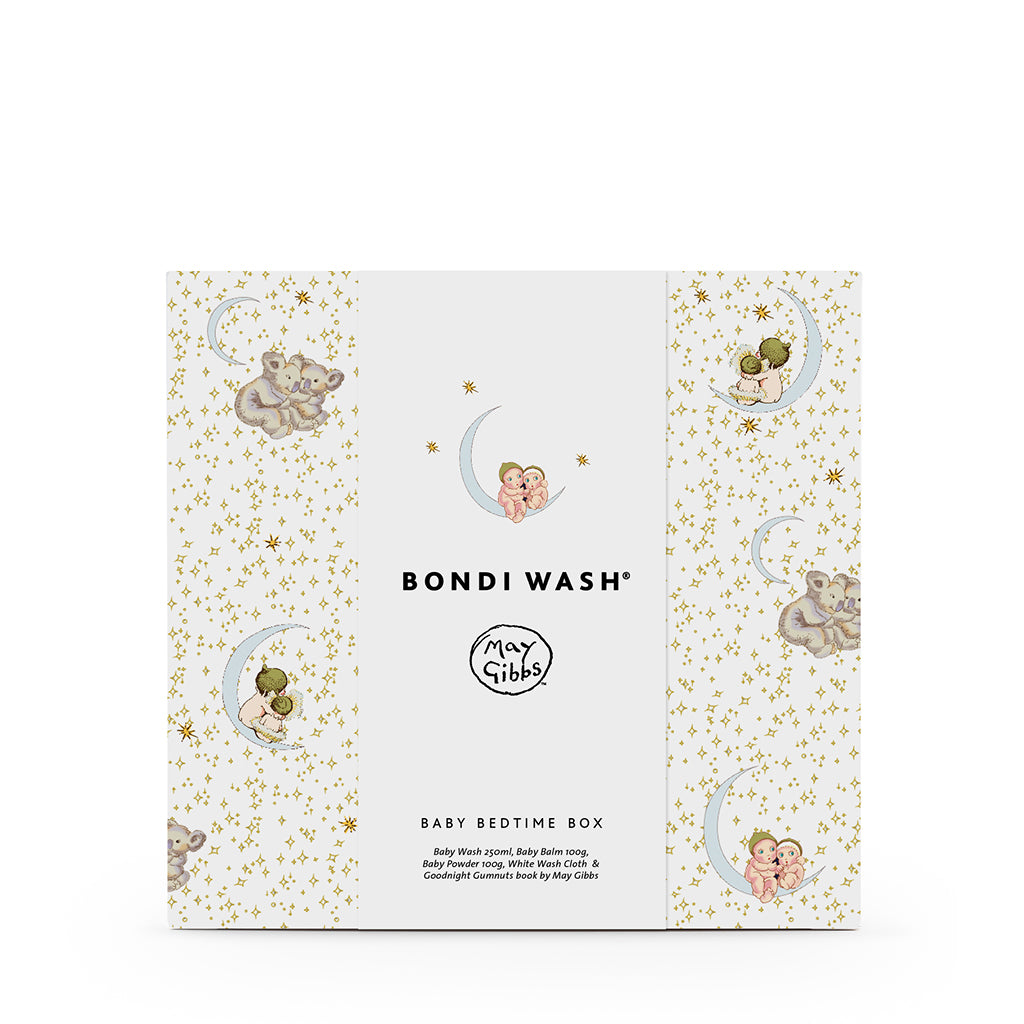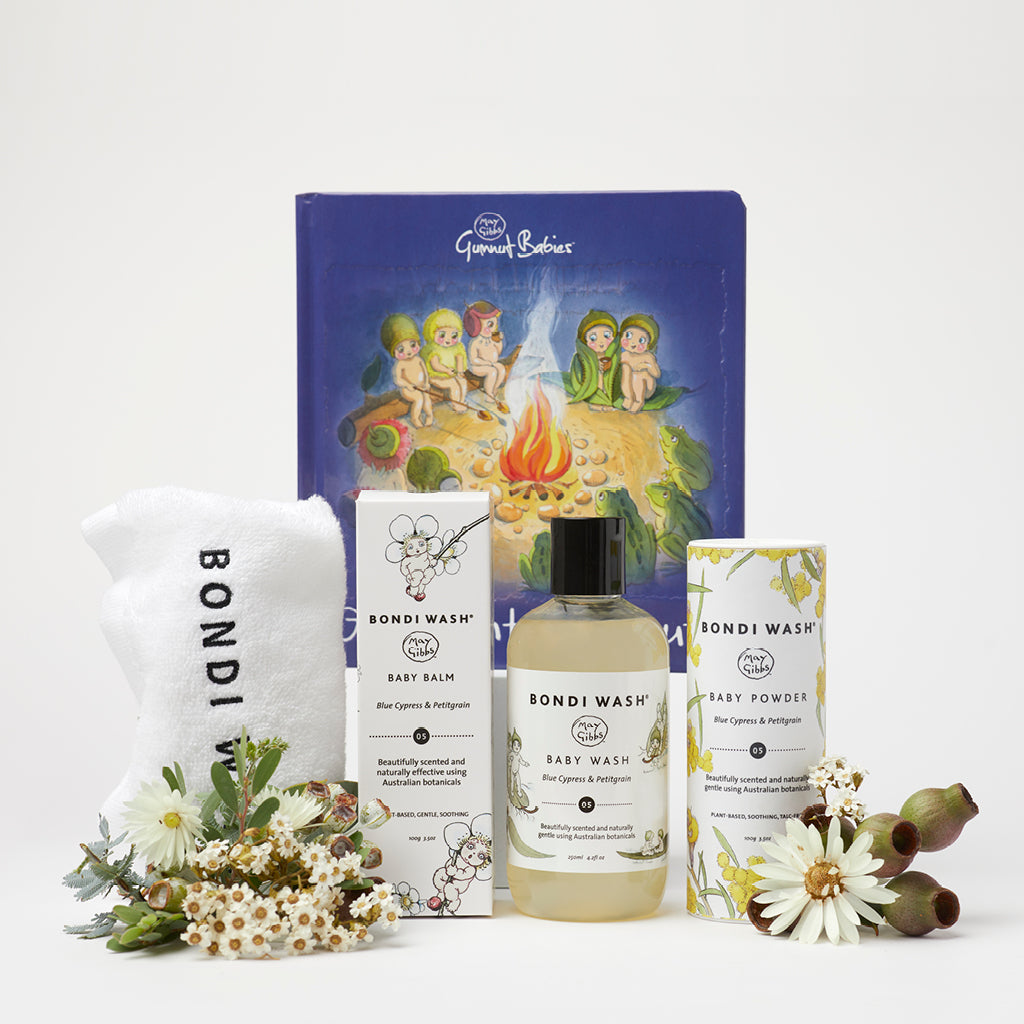 May Gibbs Baby Bedtime Box
This product is currently sold out.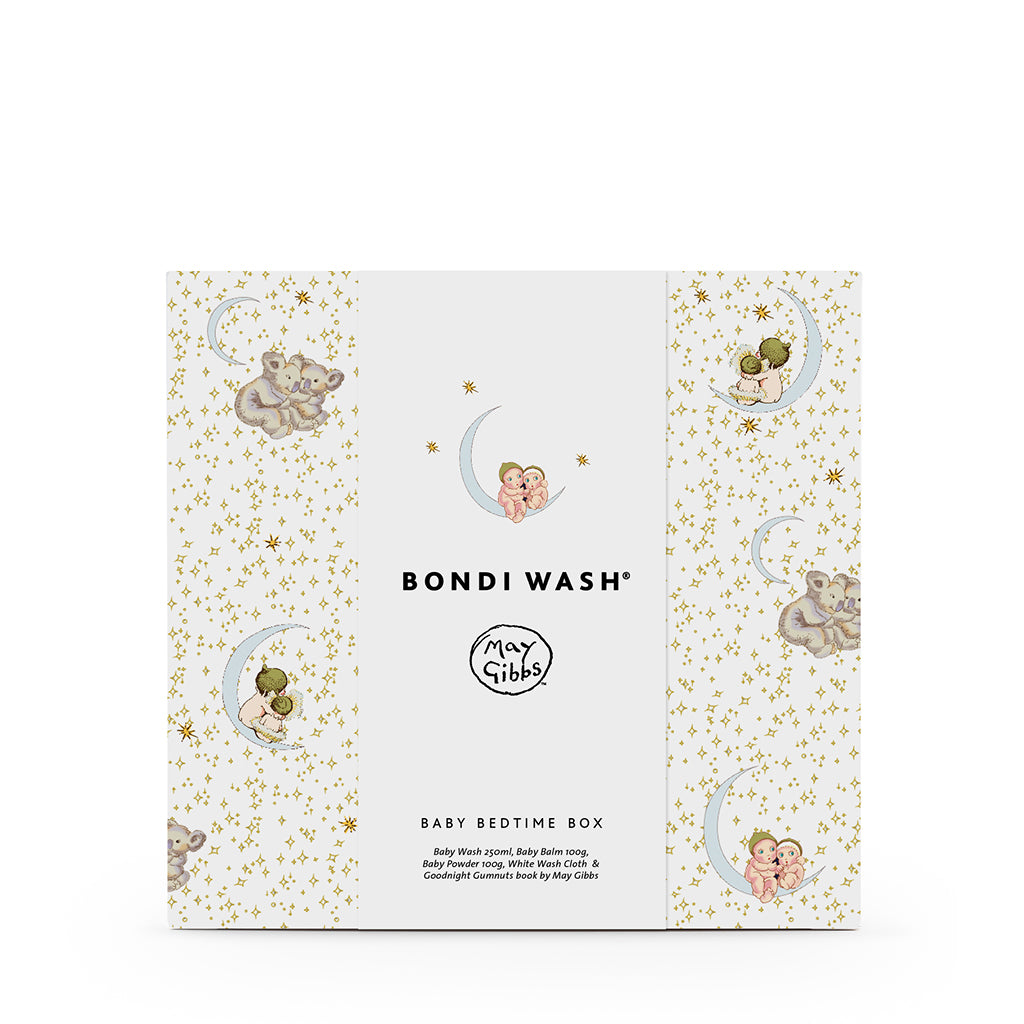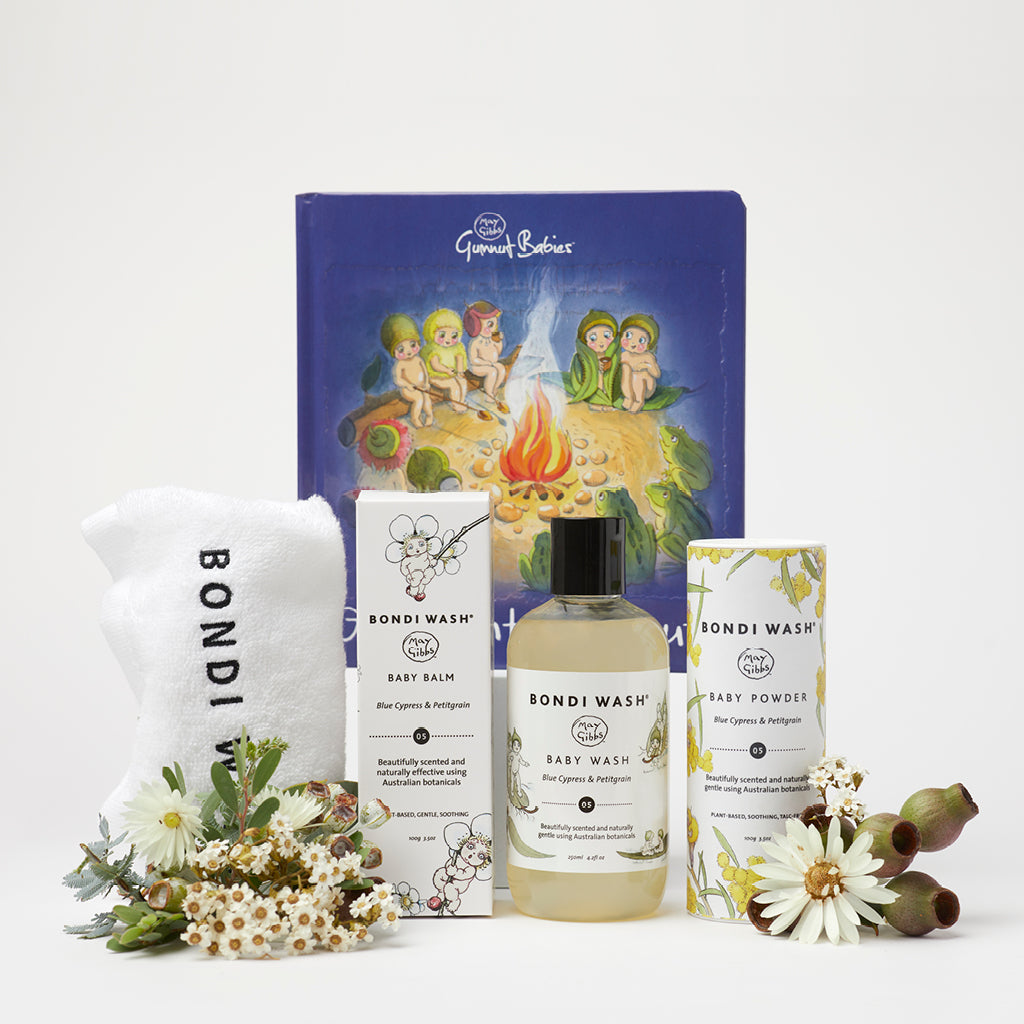 About
Introducing BONDI WASH x May Gibbs, a range of specially designed products featuring the native flowers, trees and fascinating creatures of the beloved illustrator and author.


A Baby Bedtime Box decorated with a range of May Gibbs' magical characters from Moon Babies, Sleeping Gumnuts and Koalas. Beautifully packaged and ready for gift-giving, the Baby Bedtime Box makes a thoughtful gesture to welcome a newborn into the world. This thoughtful gift includes a copy of May Gibbs', 'Goodnight Gumnuts' to help ease little ones into slumber
Contains:
Baby Wash 250ml
Baby Balm 100g
Baby Powder 100g
Baby Wash Cloth 32cm x 32cm in soft white cotton
May Gibbs' 'Goodnight Gumnuts' Book
 
Through her foresight and generosity, proceeds from the sale of May Gibbs products have supported thousands of Australian children living with disability and their families. All royalties on sales of May Gibbs products assist the works of The Northcott Society and Cerebral Palsy Alliance.
© The Northcott Society and Cerebral Palsy Alliance 2023
100%
of reviewers would recommend this product to a friend
A very decent gift
Great gift idea for friend's new born baby !
A Lovely Gift
Purchased this set as a baby gift. Beautifully presented with gorgeous May Gibbs illustrations and such a practical selection of products for parents to pamper baby with.
Gorgeous Gift
This is a beautiful gift for any parents! Loved it so much
Beautiful gift
I bought this as a gift for my friends new baby and she loves it. Such a gorgeous gift for newborns