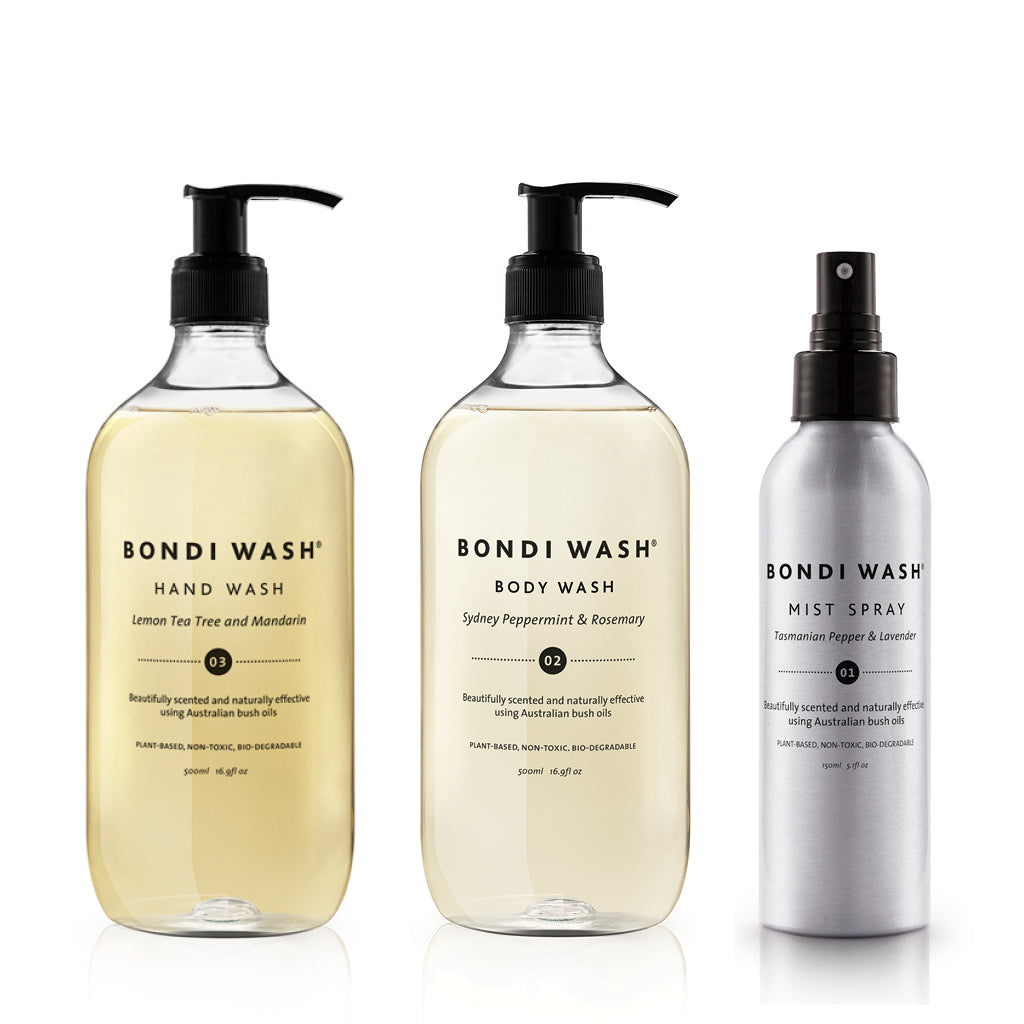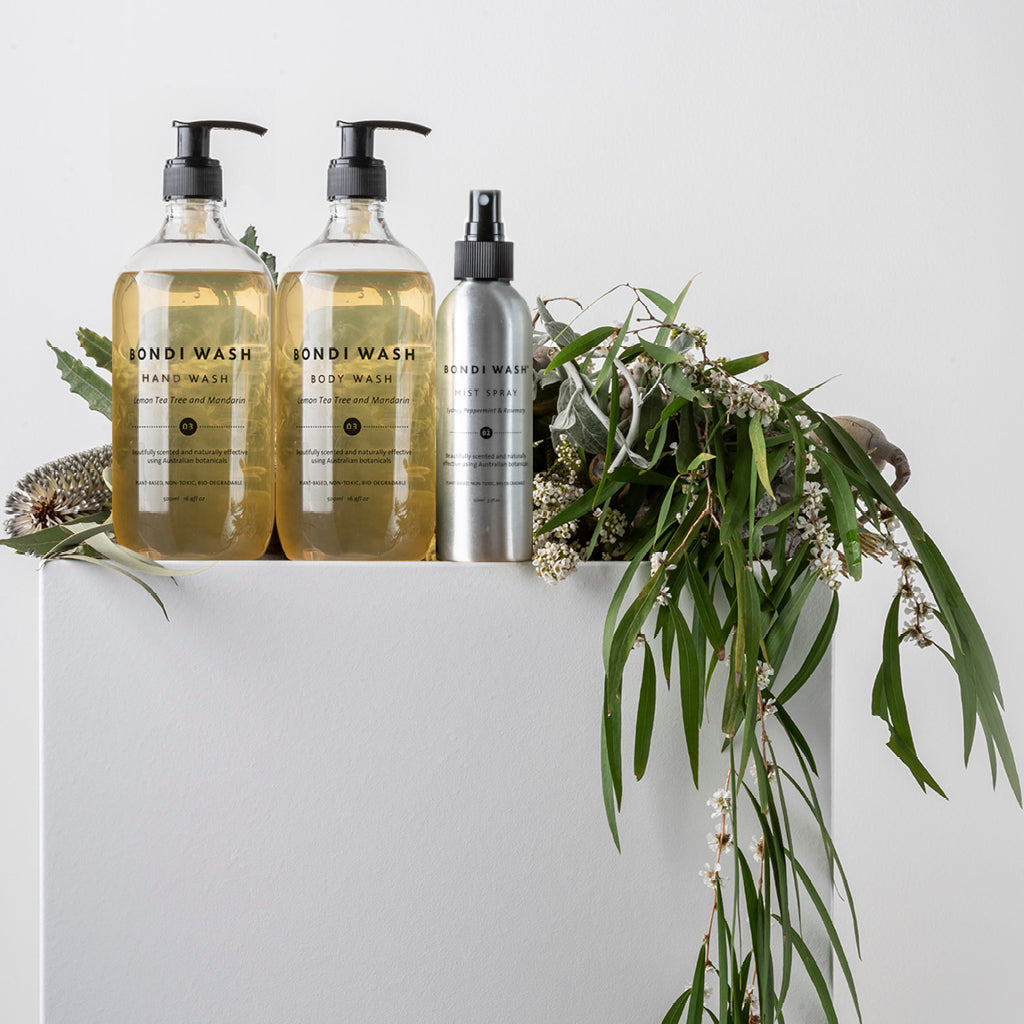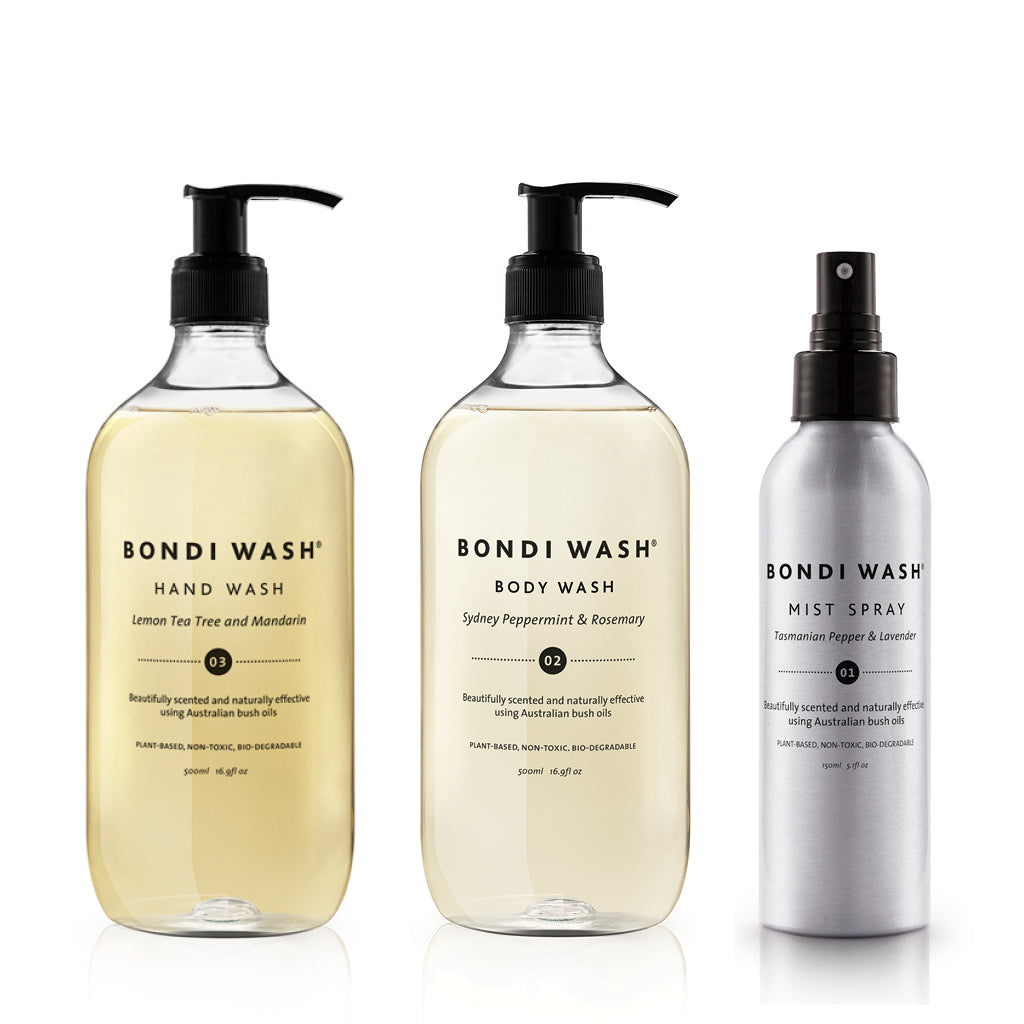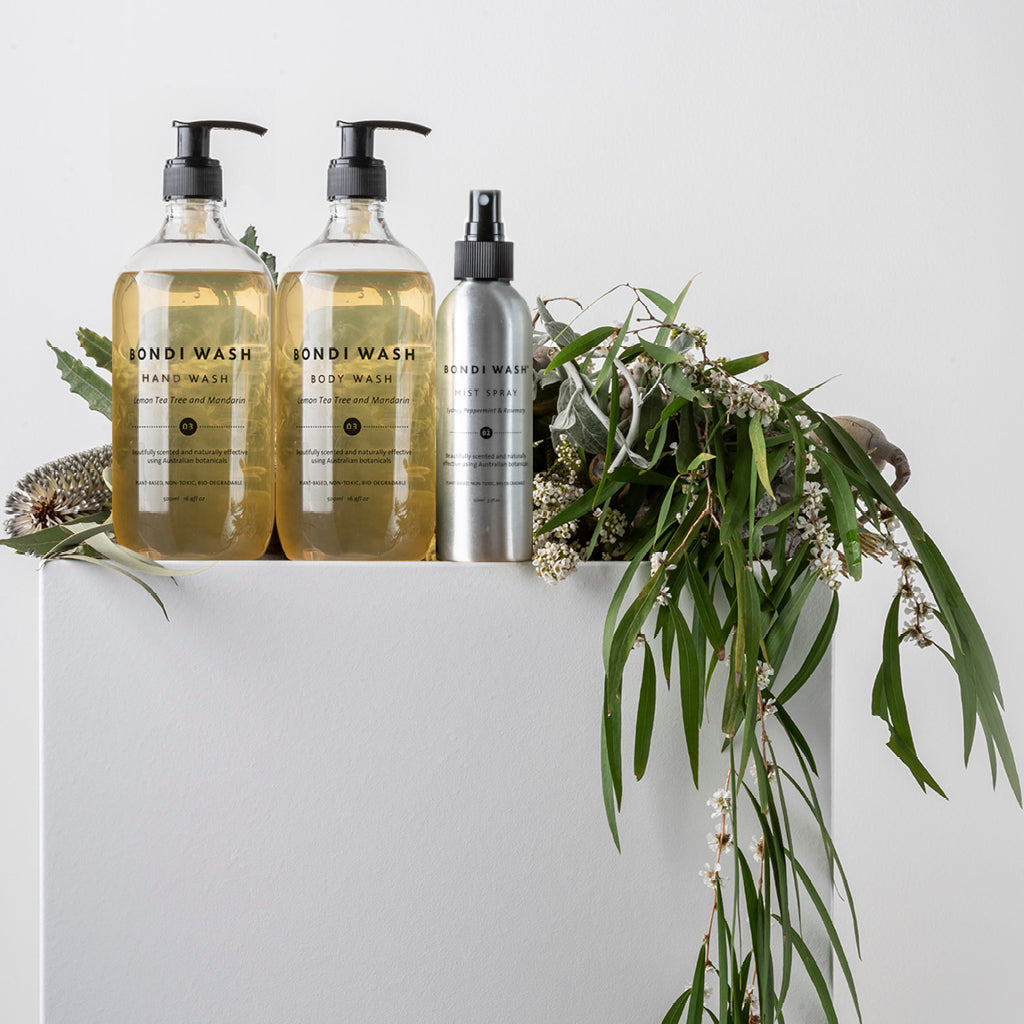 Bathroom Best Sellers
This product is currently sold out.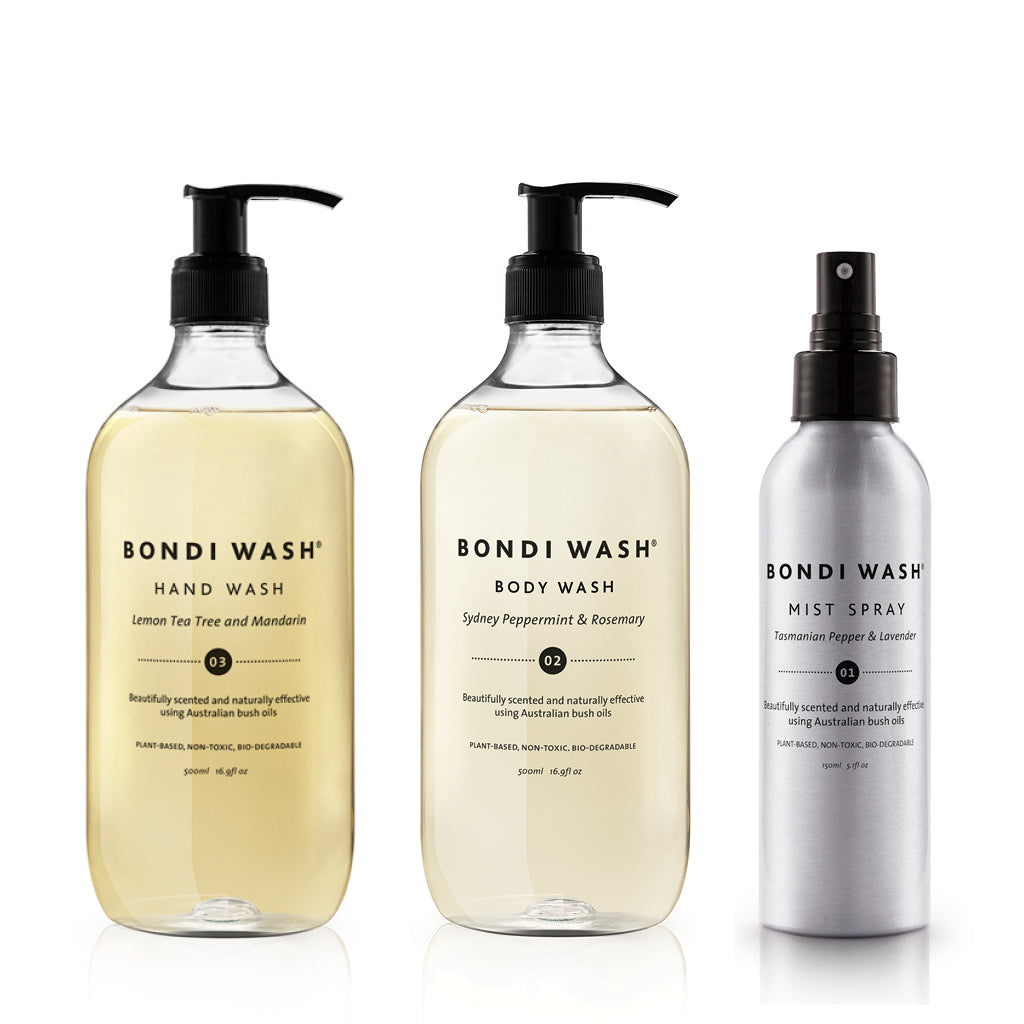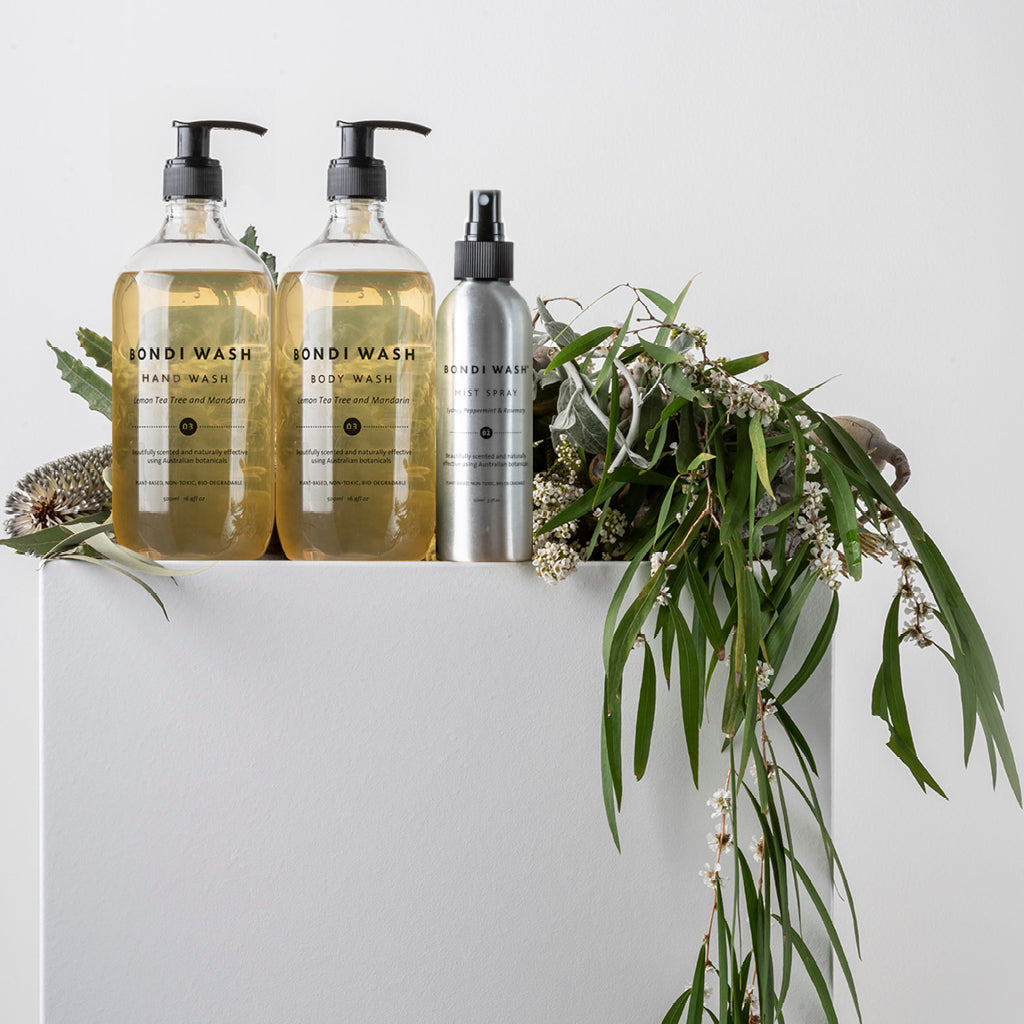 About
The Bathroom Best Sellers is a box of our three most-loved products for the bathroom that is a great introduction to our brand or way to top up your favourites. Formulated with Australian essential oils that effectively kill bacteria and germs. 
Contains:
Hand Wash Lemon Tea Tree & Mandarin 500ml
Body Wash Sydney Peppermint & Rosmeary 500ml 
Mist Spray Tasmanian Pepper & Lavender 150ml 
Kindly note this set does not come in a gift box.