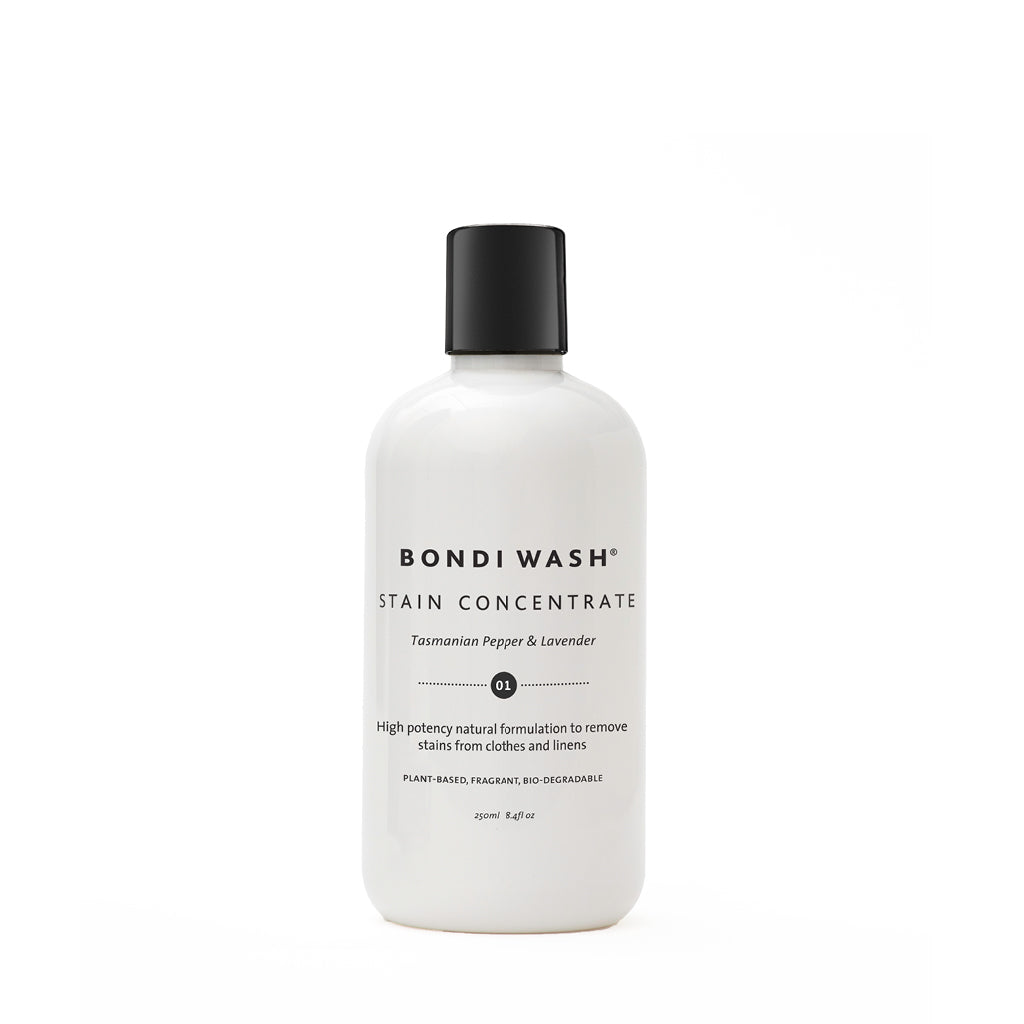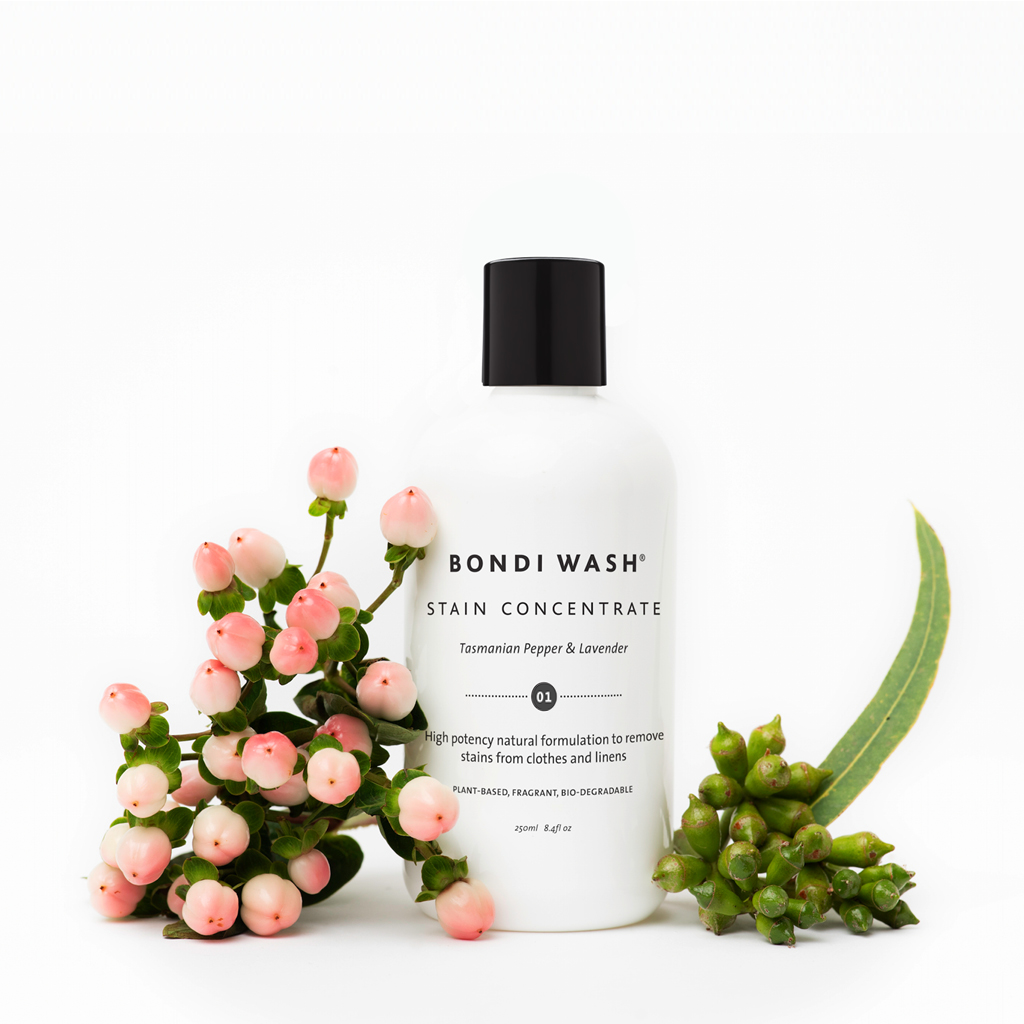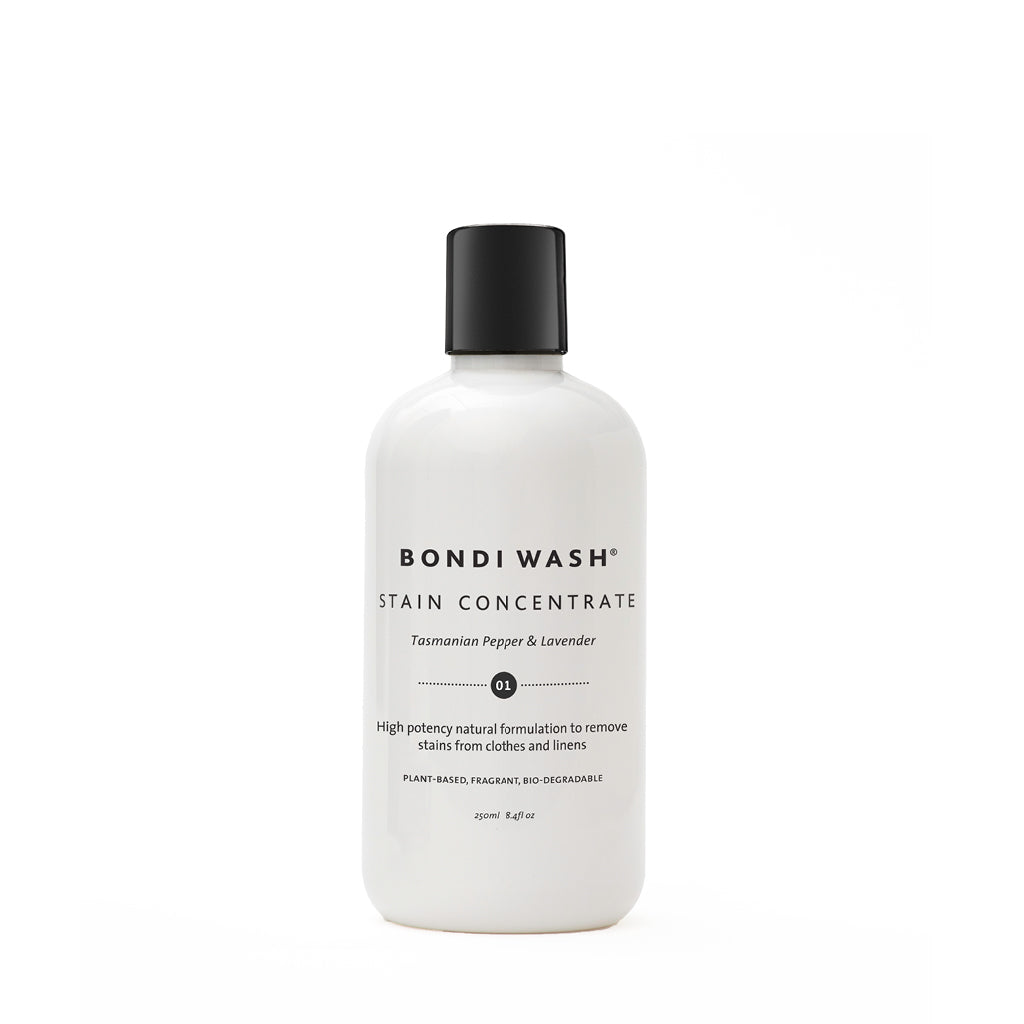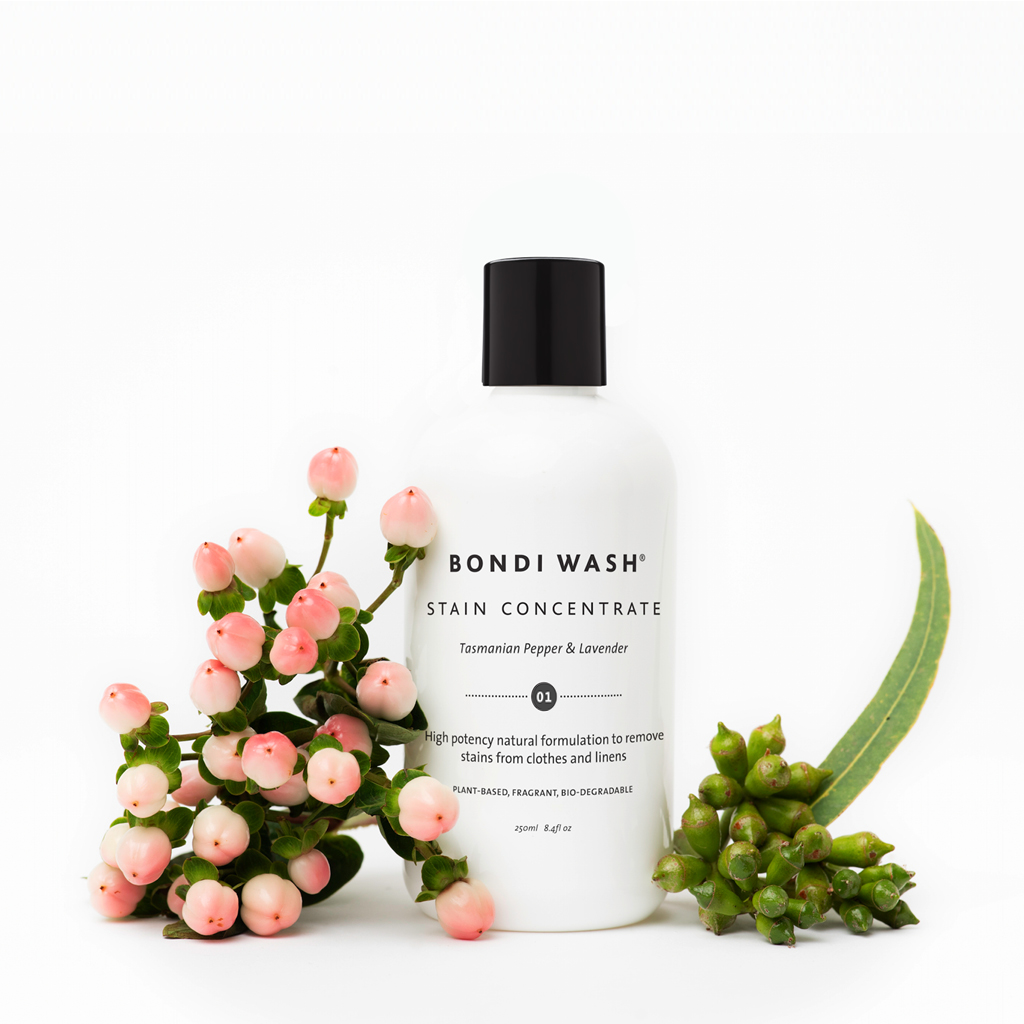 This product is currently sold out.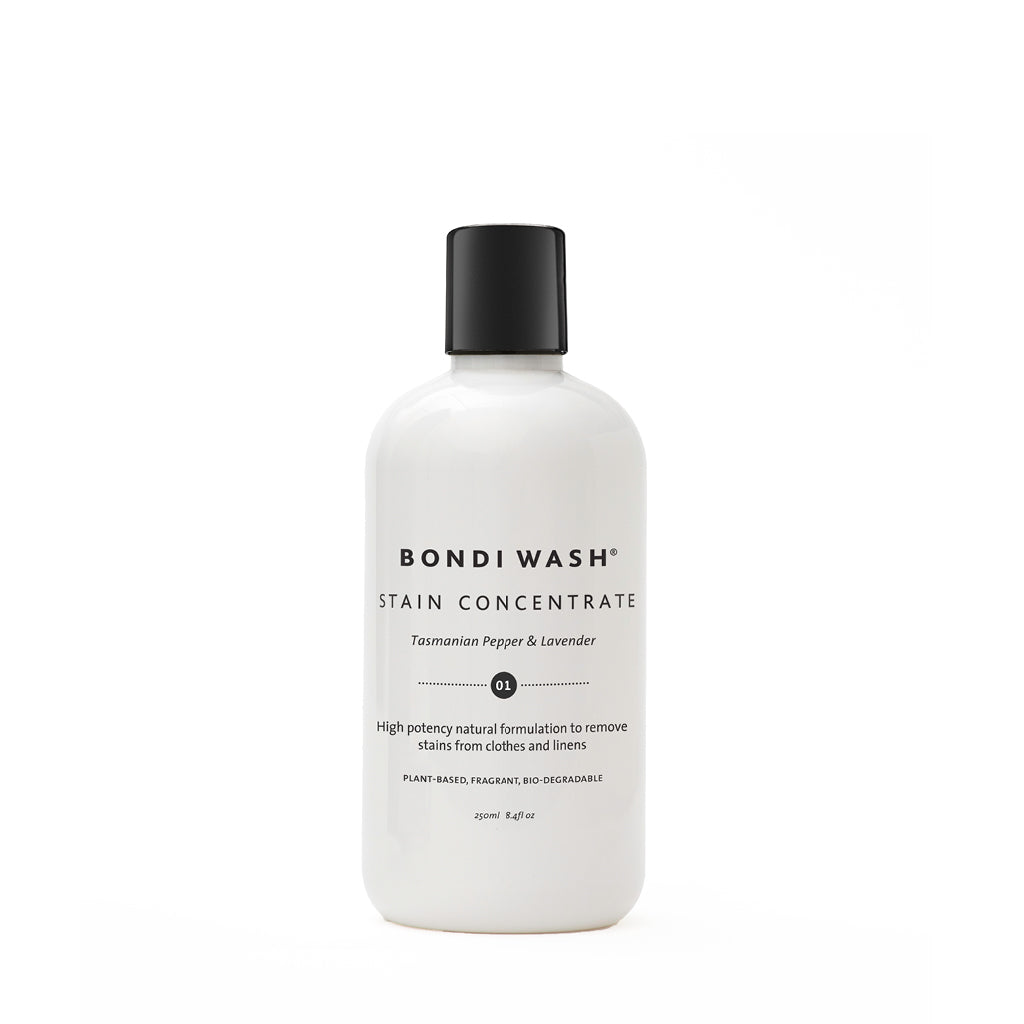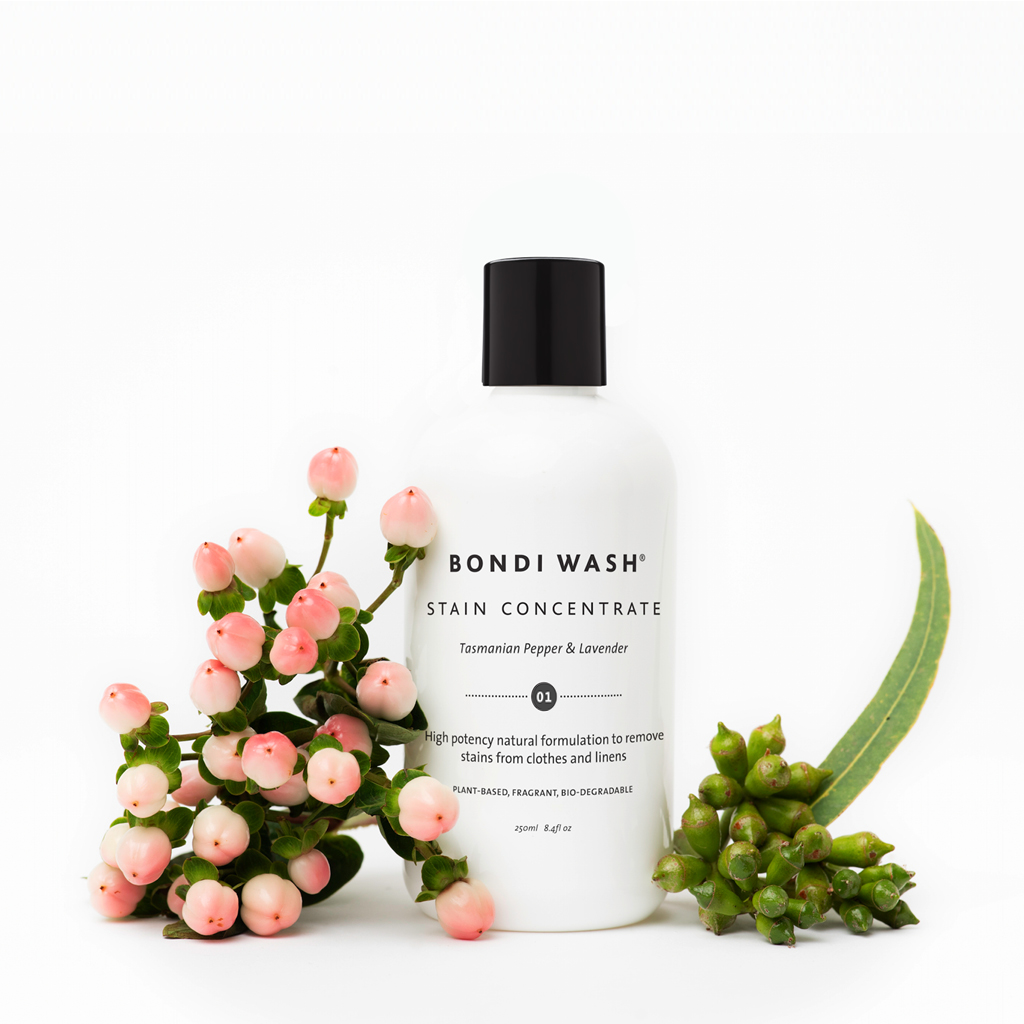 About
A 100% plant-derived Stain Concentrate to spot clean or remove stubborn stains from clothes and linens. 
100% plant-derived ingredients
High potency natural formulation
Gentle, non-toxic formulation with no sulphates, synthetic fragrance, petroleum distillates, PEGs, enzymes, optical brighteners, bleach, EDTA or quaternium
Safe to use around babies and pets
No downstream environmental damage
Greywater safe
Safe to use on delicates
Do not soak wool or delicates for more than 5 minutes

Made in Australia
Available in Tasmanian Pepper & Lavender in 250ml

To Use
Wet the stain area, pour a very small amount of stain remover on the stain and scrub. Leave for 10-20 minutes then rinse thoroughly. Suitable for all fabrics including delicates. Do not soak wool or delicates for more than 5 minutes.
Ingredients
Aqua, >15 <30% non-ionic surfactants (plant-derived), glycerin, sorbitan oleate, propanediol, sodium bicarbonate, sodium citrate, essential oils, limonene, linalool.
100%
of reviewers would recommend this product to a friend
LOVE
The stain concentrate works so well! A little bit goes a long way :)
Amazing stain remover
A little goes a long way. I've used it to lift blood and it comes off almost immediately. I use it with the stain remover brush, leave it on for half an hour then put through a Wash cycle
Stain Concentrate
Amazing worked better than any other product I have ever used.