CARING FOR YOUR DOWN JACKET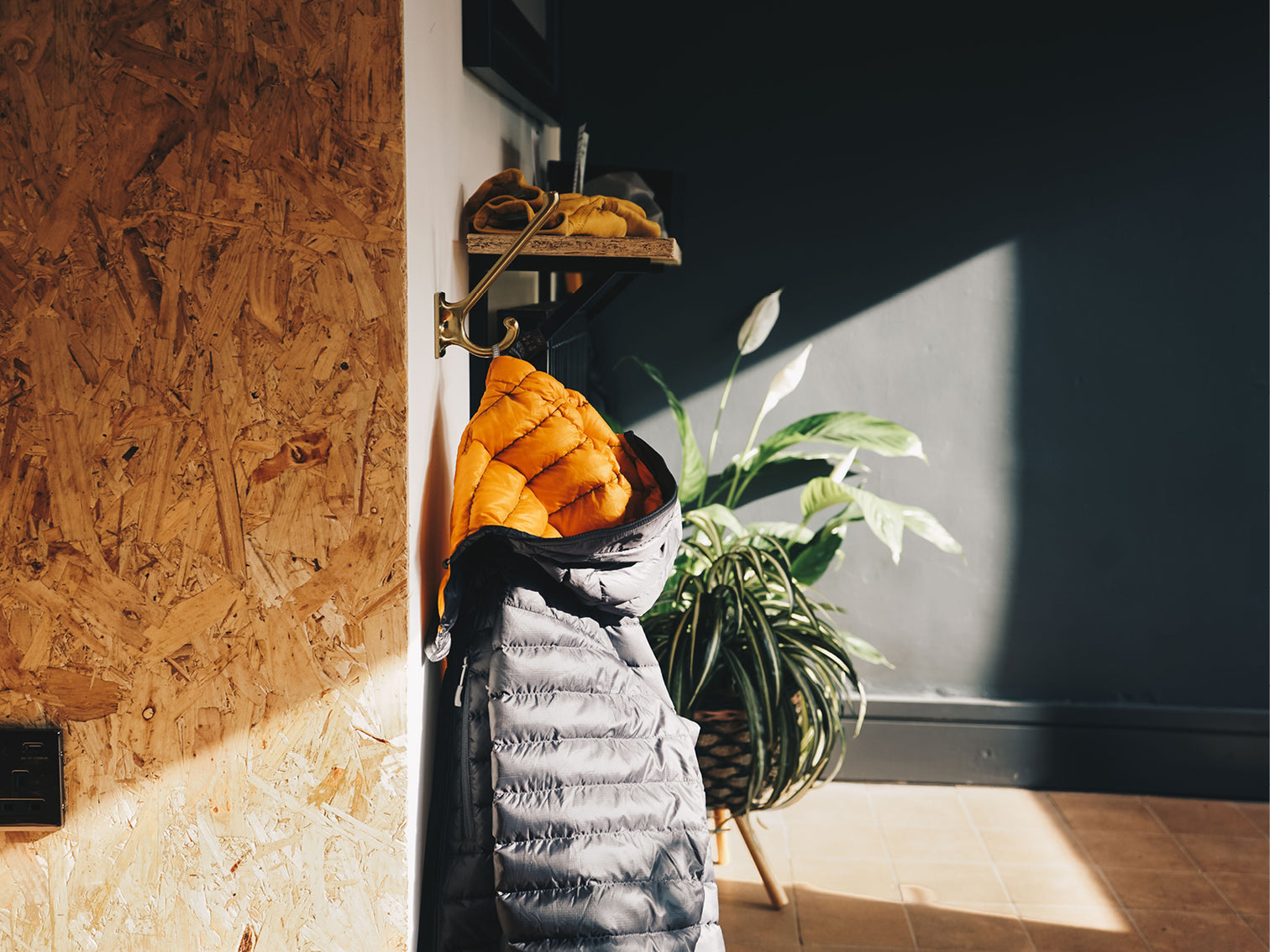 Down offers unrivalled insulation - it's the fluffy material that's nestled inside your favourite puffer jacket or winter doona. Sourced from the soft layer of feathers that lay closest to a duck or goose's skin, it's a natural and sustainable fibre. 
In Australia, down can only be sourced as a by-product from the meat industry - live plucking of bird's feathers is banned. However, it's worth making sure the brand's you buy from are sourcing it ethically.
While not typically cheap, down products can last for many years if cared for properly.
To help you maintain their longevity and effectiveness, we've put together a step-by-step guide on how to best wash your down products:
1. Start by clearing pockets, then zip the jacket shut, turning it inside out to prevent snags during the wash—a large mesh Laundry Bag will further minimise potential damage.
2. Use a gentle, non-toxic laundry wash designed for delicate fibres, such as the BONDI WASH Delicate Wash — better for garments and the environment. Standard washing liquids can strip natural oils from the Down, making it brittle and lose its softness.
3. If using a washing machine, choose a gentle, cold cycle. If possible, use a front-loading washing machine over a top-loader. Add an extra rinse cycle to ensure all detergent has been completely removed.
4. For hand washing, gently agitate the item in cold water, then allow it to soak for up to 30 minutes before rinsing thoroughly.
5. To dry, avoid wringing the garment as this can compact the down and make it harder to dry. Instead, press the water out gently. Ideally, transfer the wet garment into the dryer and add 3-6 tennis or dryer balls, which will help separate the down and remove any clumps. Use a low heat setting and check it occasionally to manually loosen any hard lumps. Repeat the cycle until the garment is completely dry.
6. If air drying is your only option…be prepared, this could take quite a while. Even up to a week until the jacket is fully dry. Find a warm, sunny spot and lay the garment flat on a dry towel. As it dries, regularly massage any lump and flip the jacket over to ensure even drying. 
7. If the garment is wrinkled, a quick steam will bring it back to new, ready to be stored until it's needed again. 
Your down is now fresh and ready to keep you warm. Fortunately, it's only recommended to wash down items every 6-10 weeks, even just once or twice a season depending how often it's used.
Source: Unsplash / @weareambitious
Read more
✕