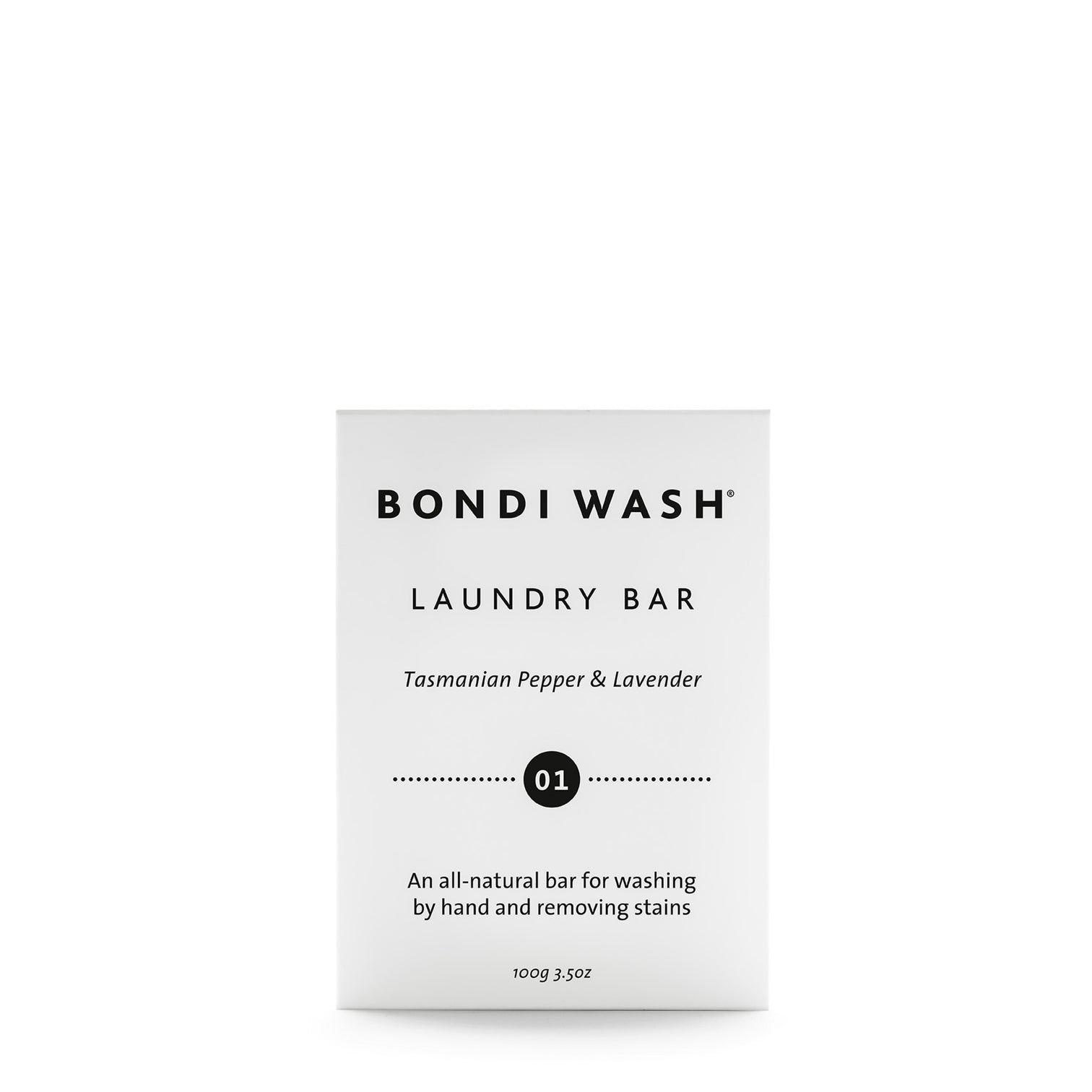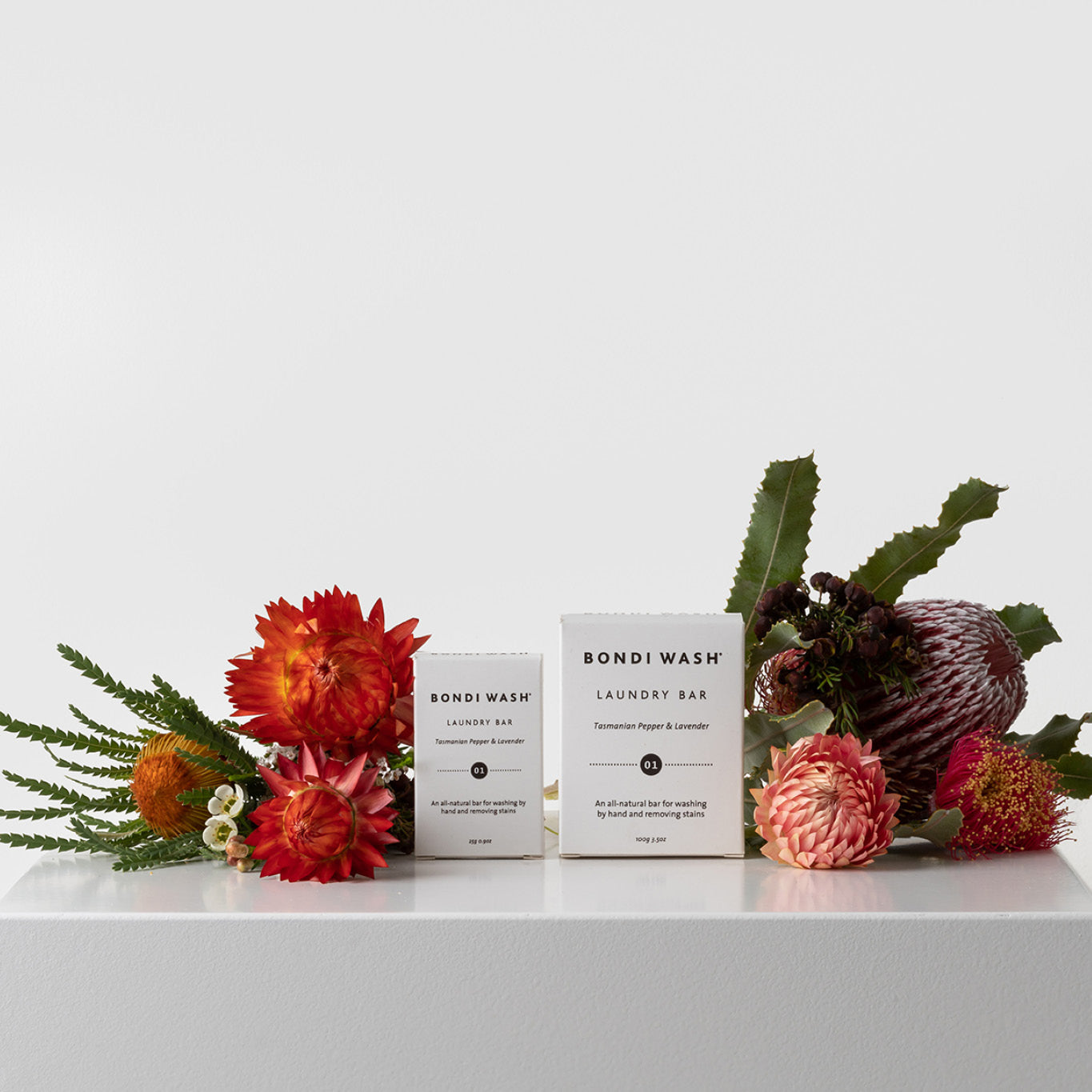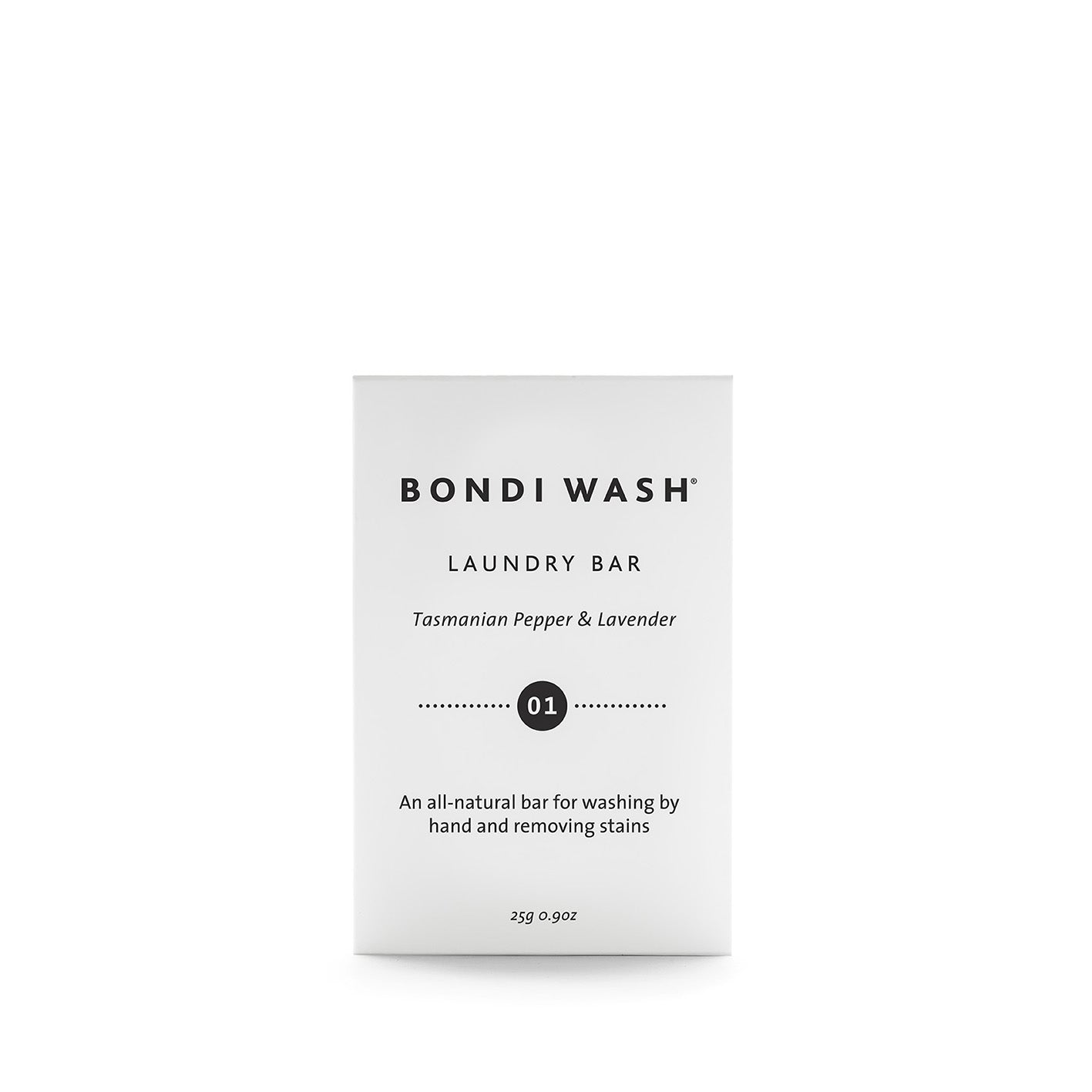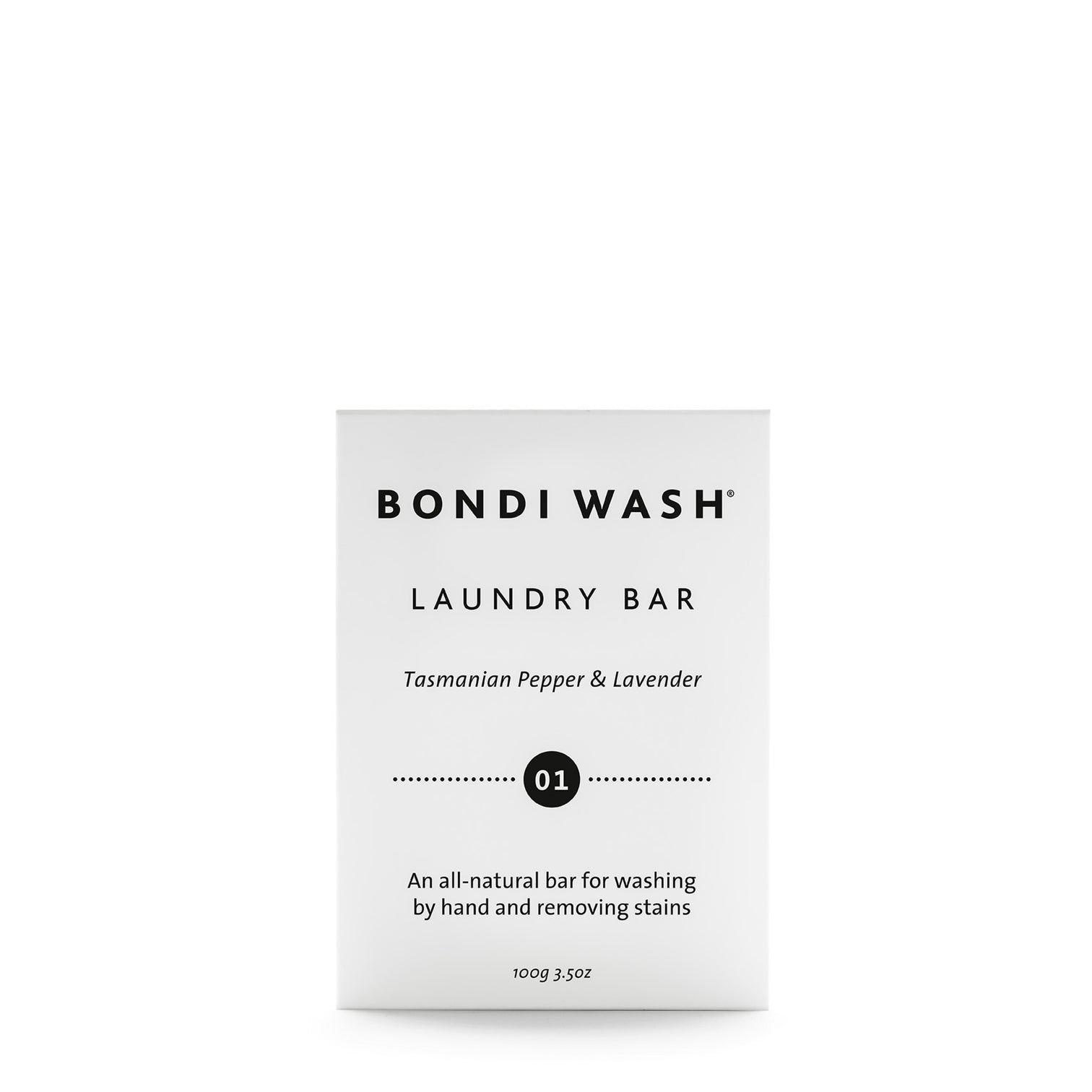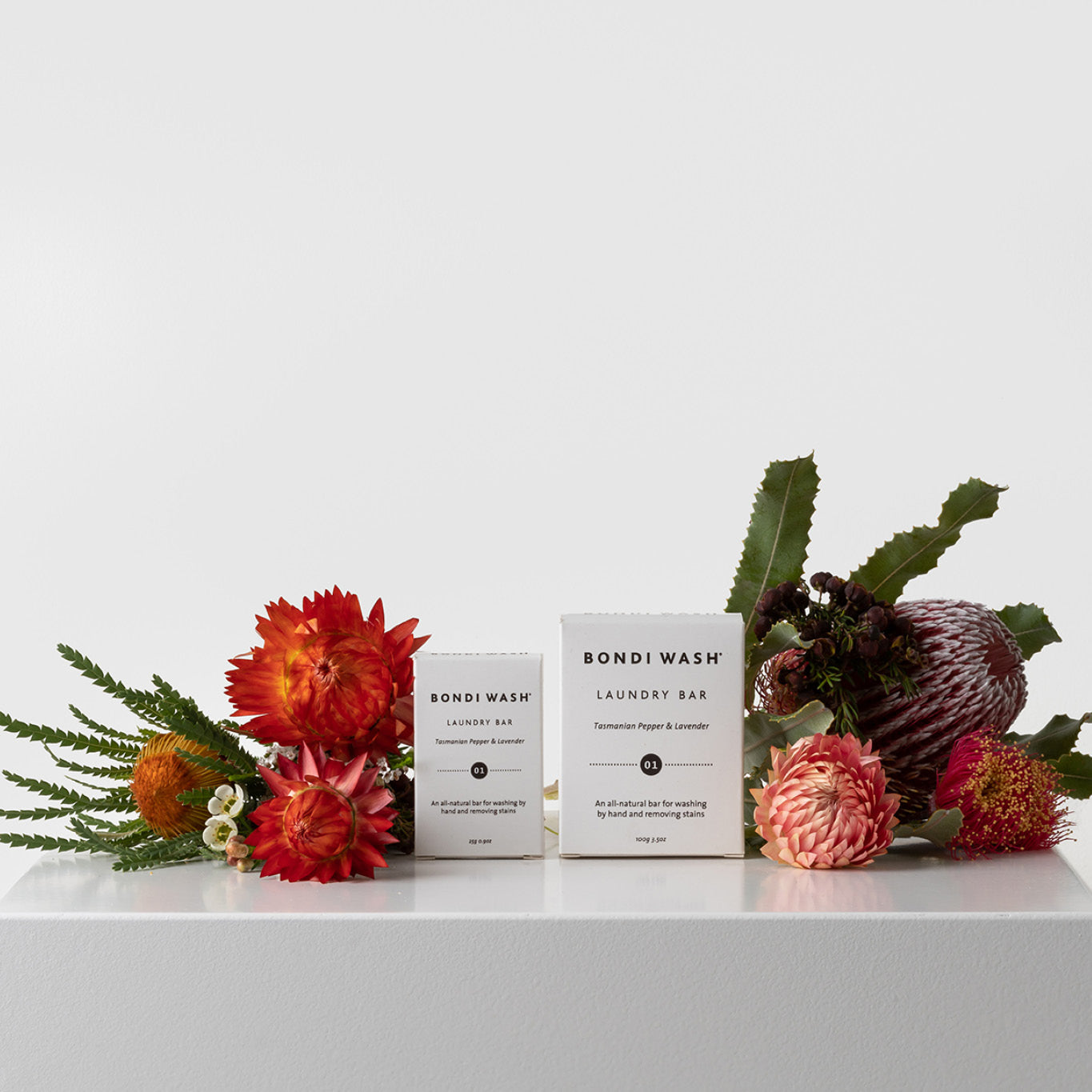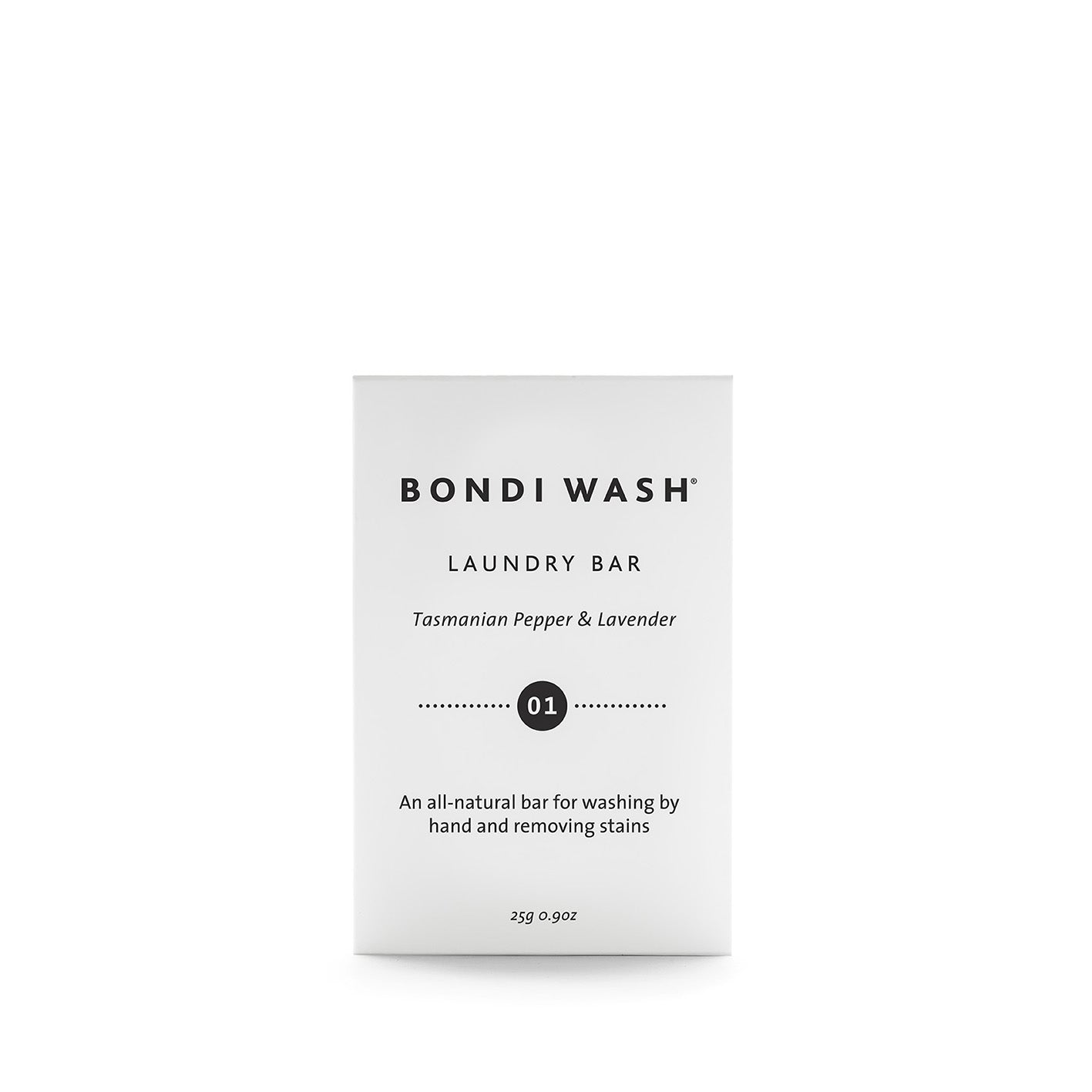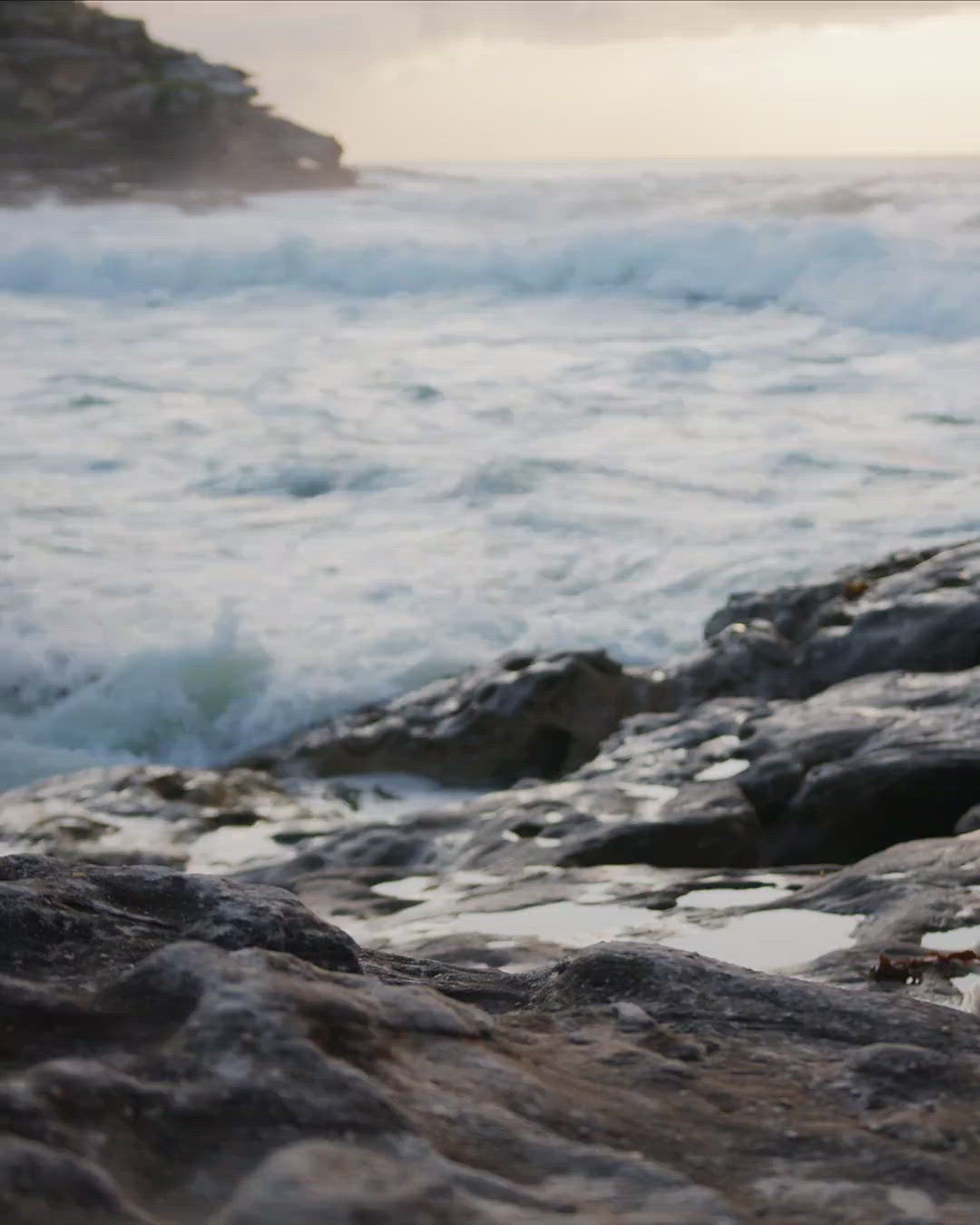 This variant is currently sold out.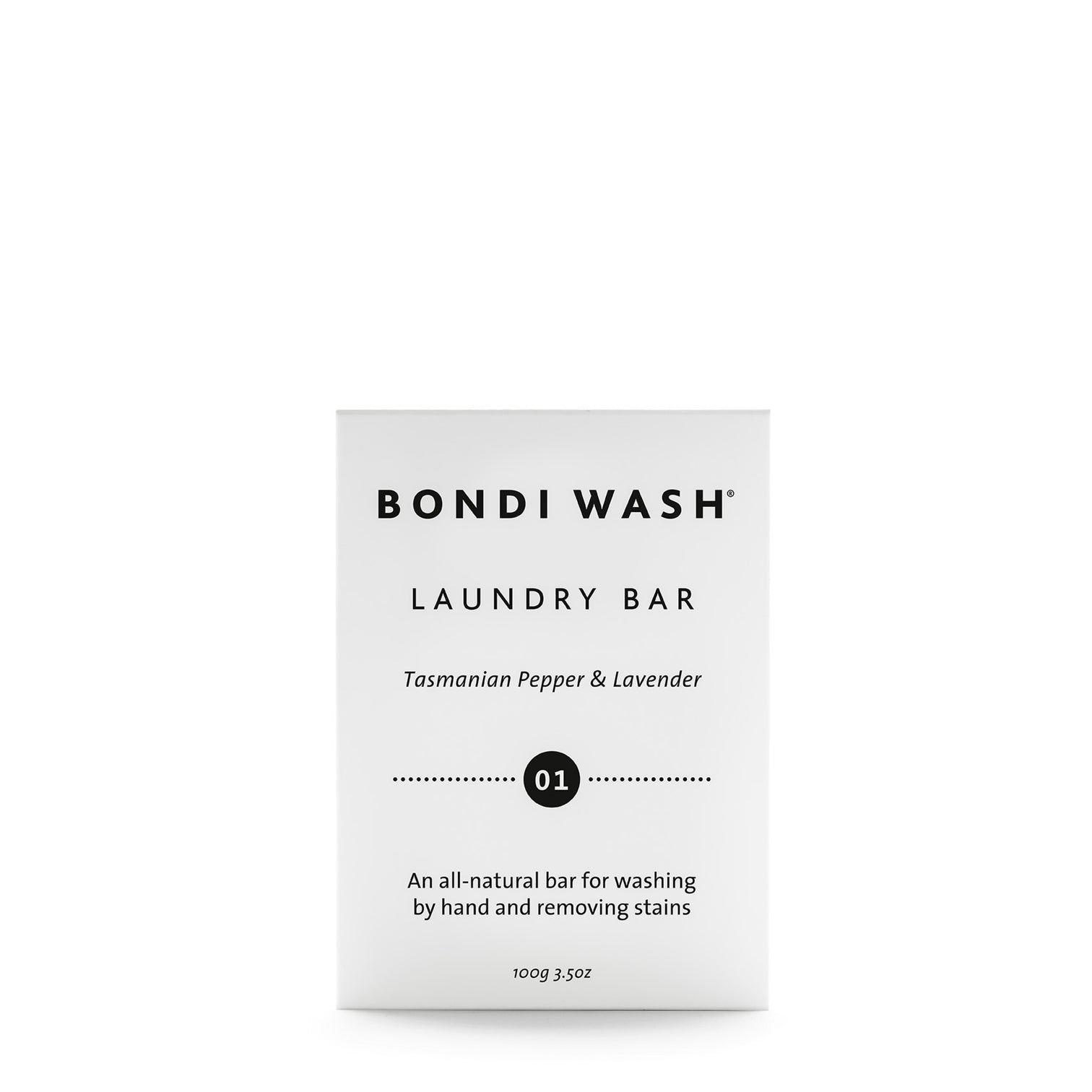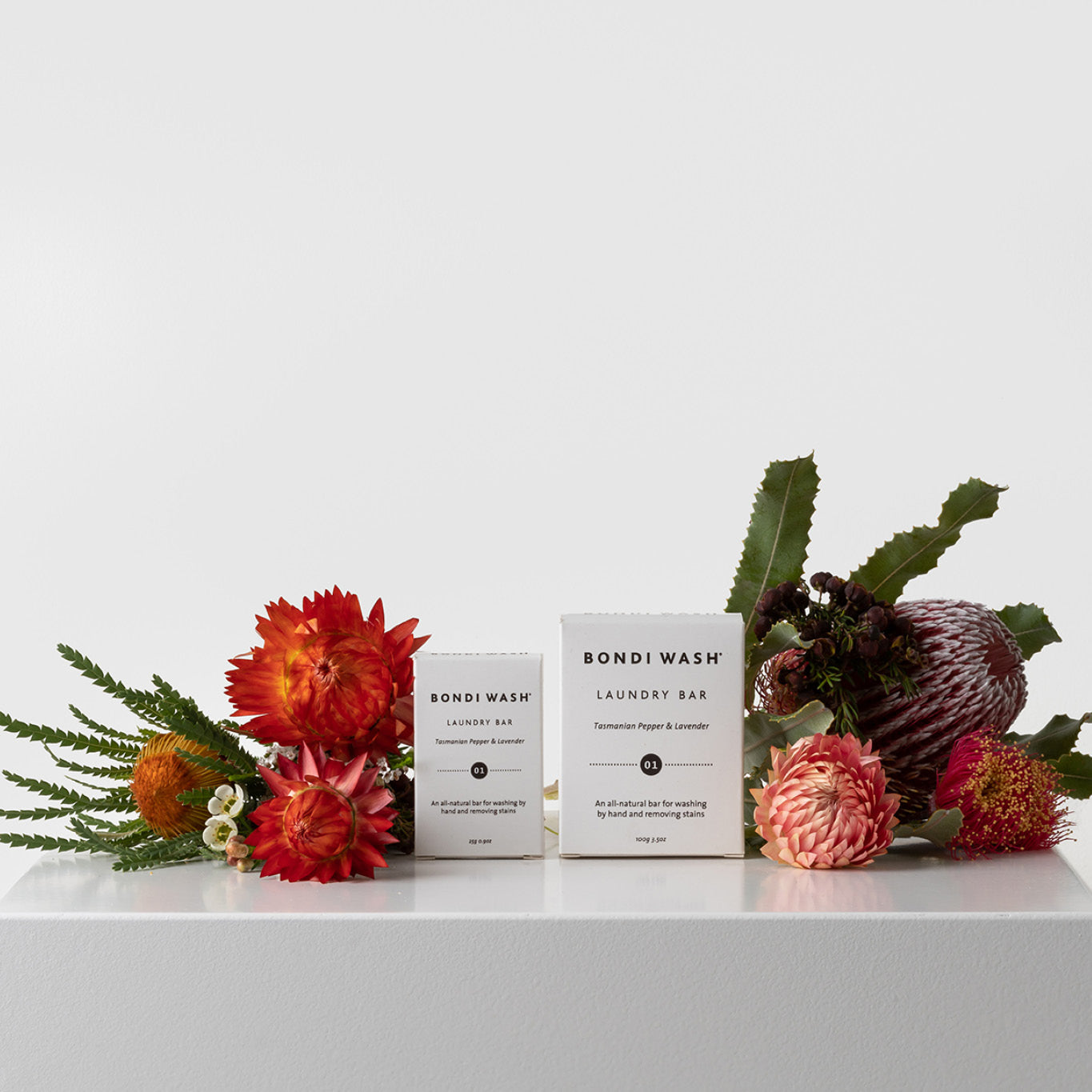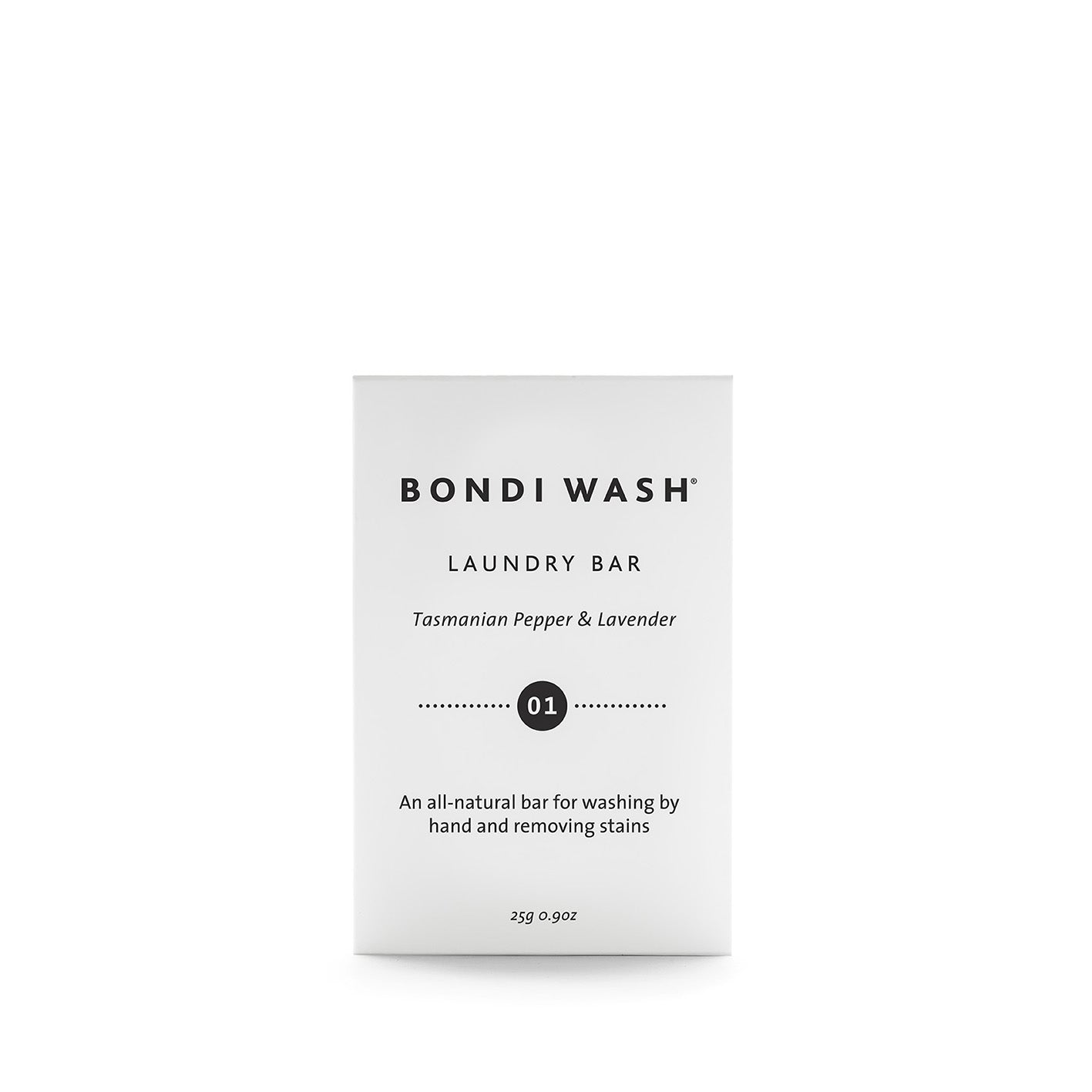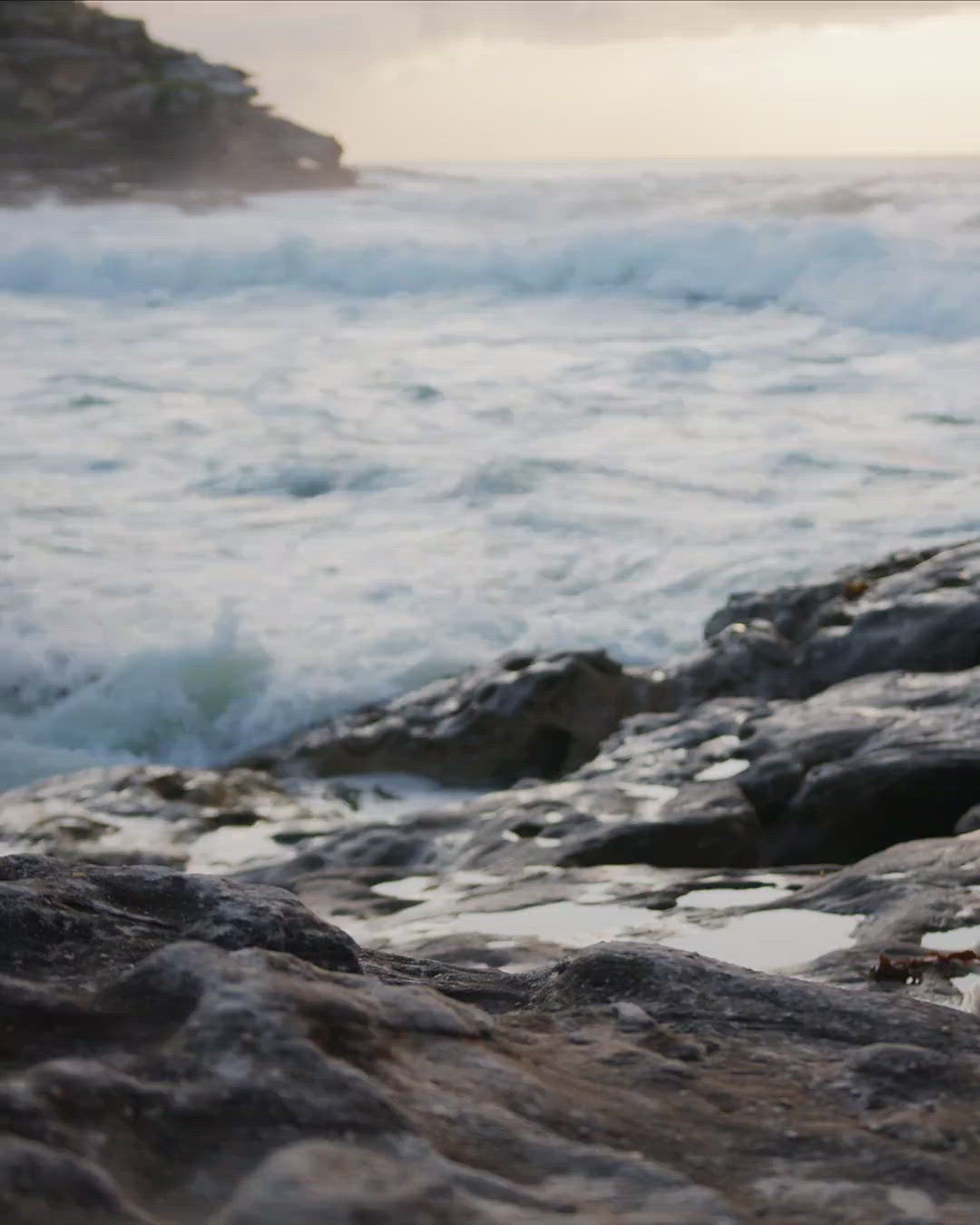 About
An all-natural, palm oil free laundry bar suitable for washing by hand and effective in the removal of stains and odours.
Available in 100g or 25g travel.
To Use
Hand wash and pre-treat stains by rubbing the bar into the stain with warm water before washing as usual. Use a scrubbing brush or abrasive brush to help shift tough stains. Excellent results on tough stains like blood, chocolate, grease and tomato.
Ingredients
Sodium olivate, sodium cocoate, sodium stearate, >30% non-ionic surfactants (plant-derived), purified water, lavandula angustifolia (lavender) oil, citrus bergamia (bergamot) oil, rosmarinus officinalis (rosemary) leaf oil, citrus sinensis (orange) peel oil, cedrus atlantica (cedarwood) oil, tasmanian lanceolata (Tasmanian pepper) oil, sodium borate, glycerin, sodium chloride, tetrasodium glutamate diacetate, essential oils, limonene, linalool,
100%
of reviewers would recommend this product to a friend
Fantastic product and smells lovely
Great - got a coffee stain out of my white boucle lounge!
Compact little travel bar
This is great for travelling or just to have on hand at home. great to use on smalls
Amazing stain remover
Always love trying a new Bondi Wash product, and this one did not disappoint. The usual beautiful scents and lovely packaging goes without saying but the way it removed or reduced stains that I hadn't been able to shift previously had me amazed! I'm a lifetime convert to the Bondi Wash Laundry Bar! Highly recommend!
New best friend!
Best find ever! This little bar packs a punch.
Stubborn make up stains on neck of white t-shirts… banished! I'm traveling soon and also got the mini bar which will keep me looking crisp while away.
Whole household is converted 👍🏼
Gets rid of stains!
Great product. Bought the smaller bar to try and it's amazing! Just need a bit of water and light rubbing on the stain and it has helped remove dirt and blood well. I basically used it on its own to clean dirty sports socks. Would recommend