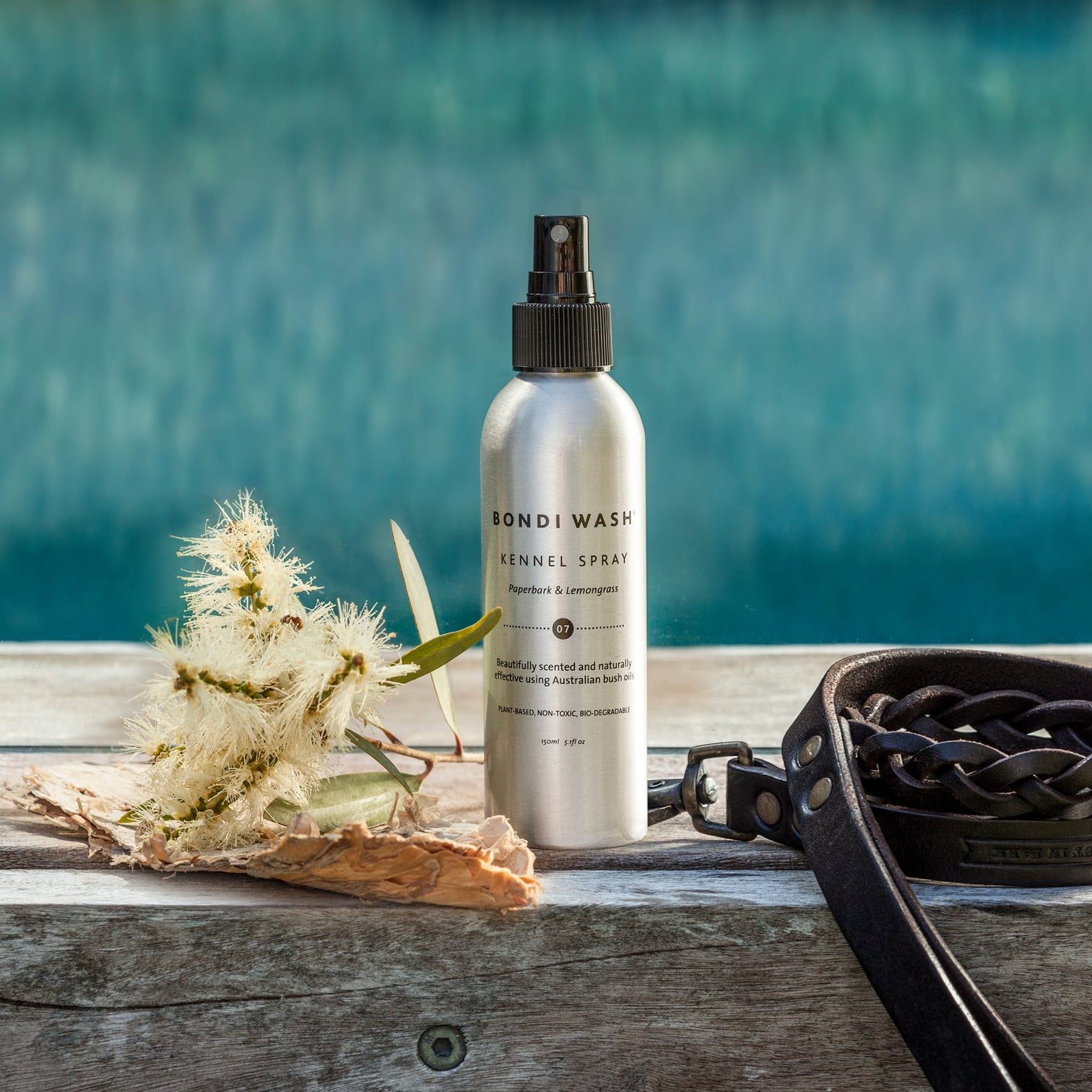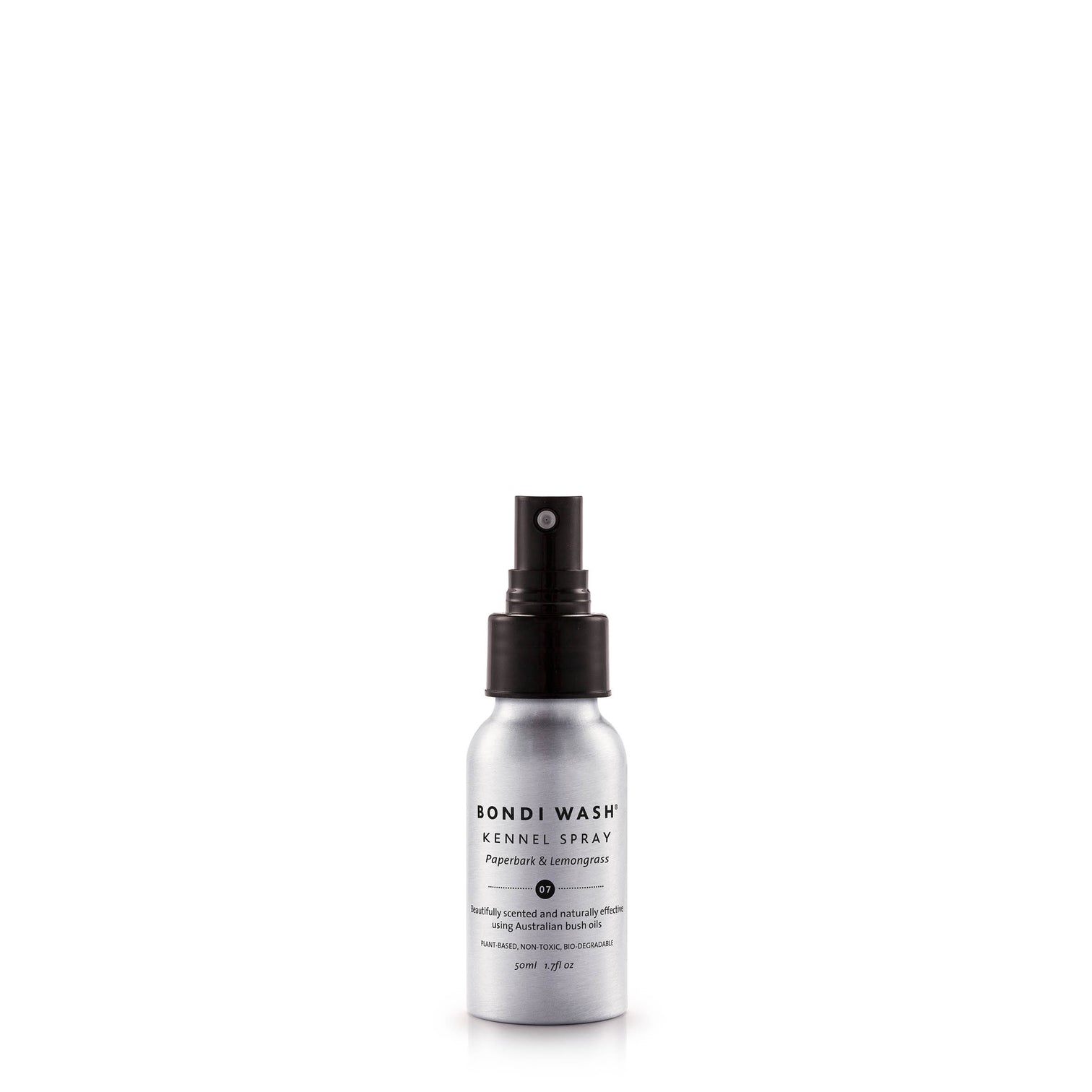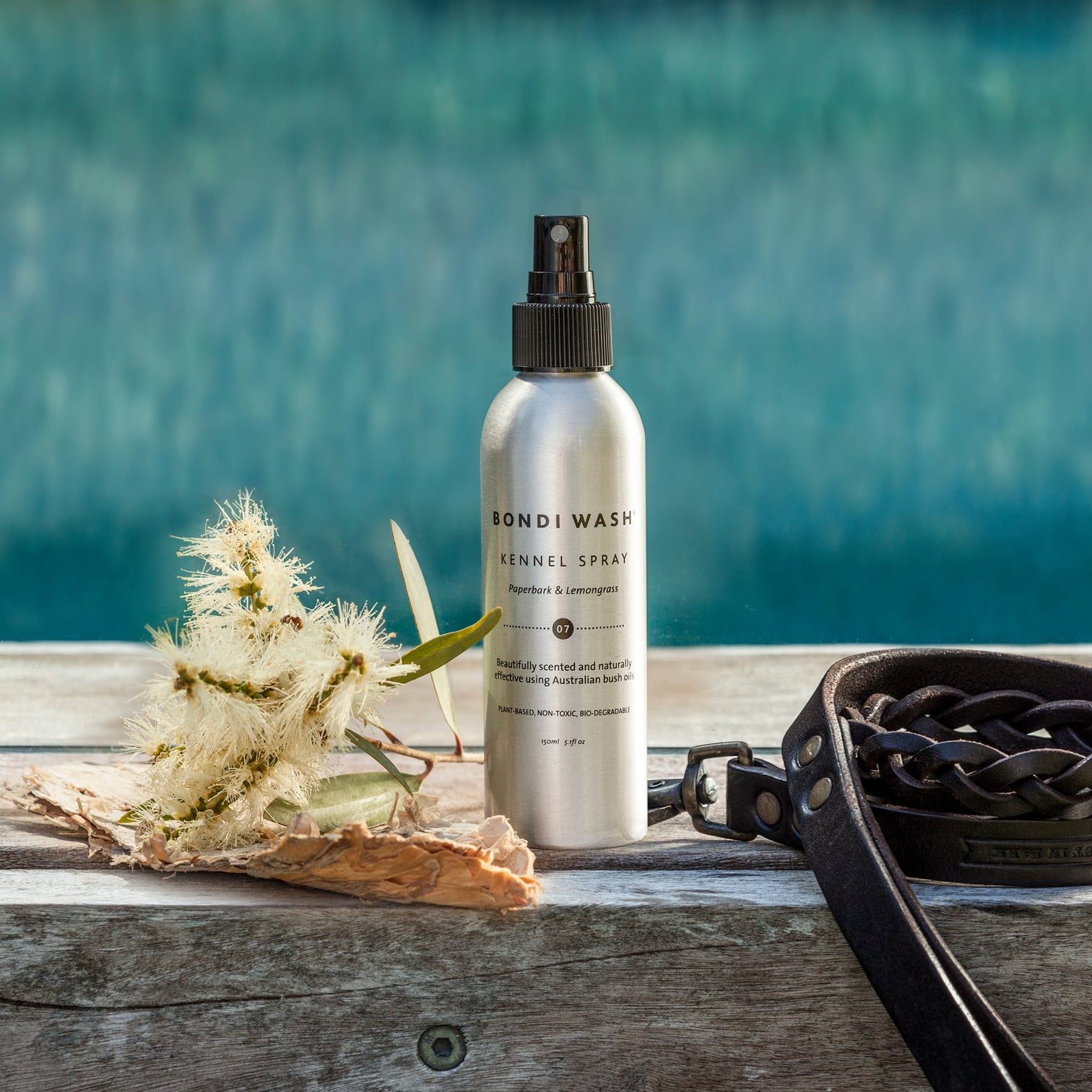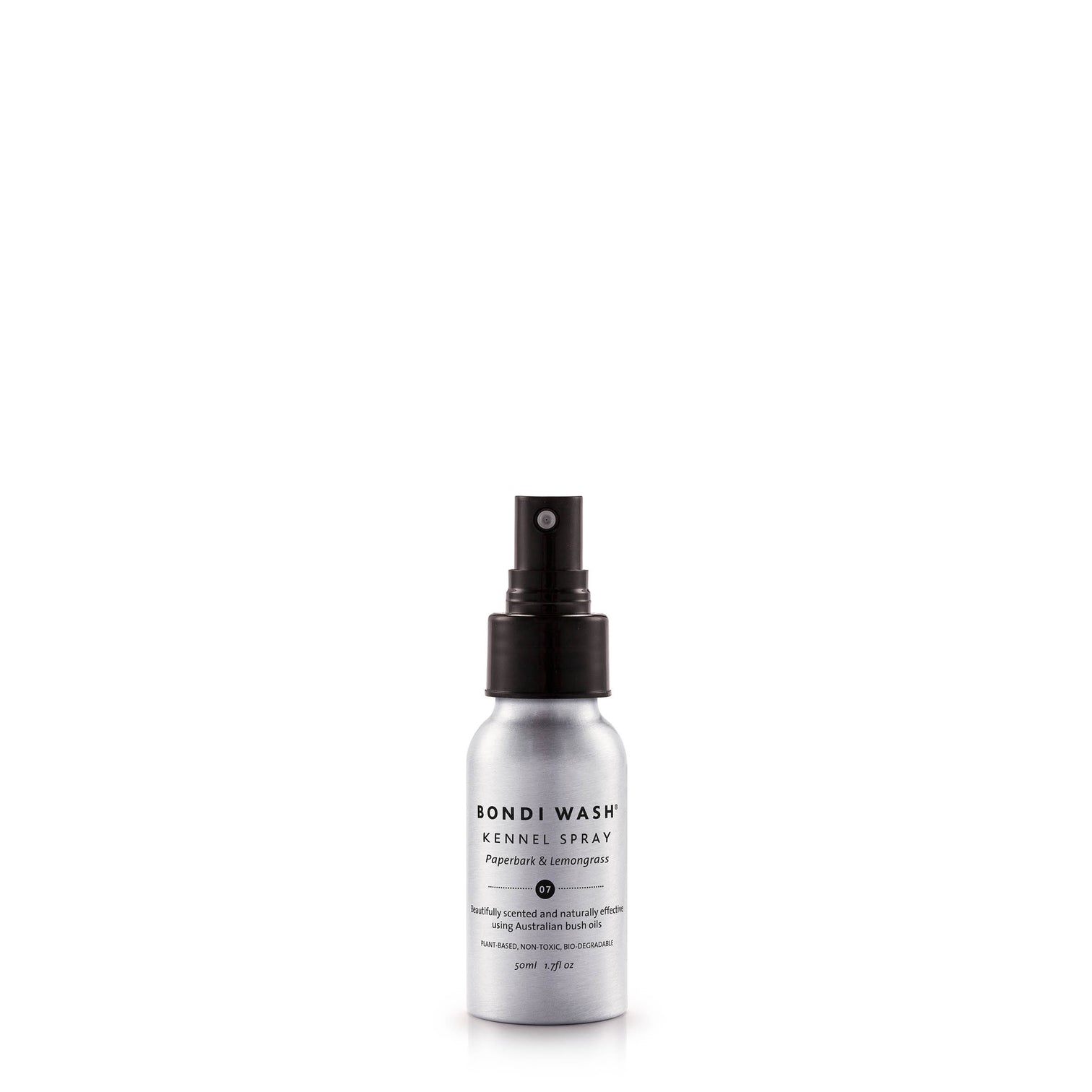 This variant is currently sold out.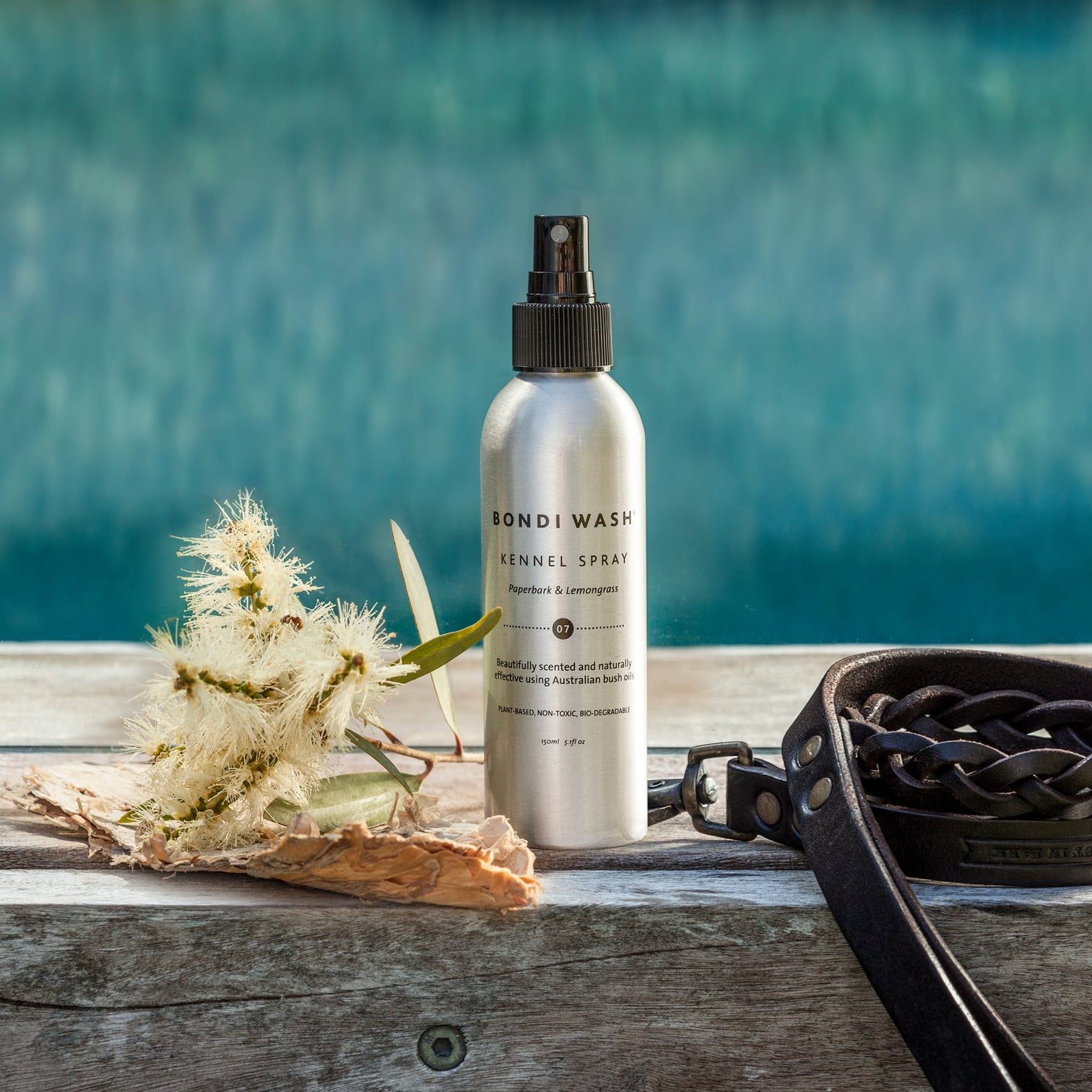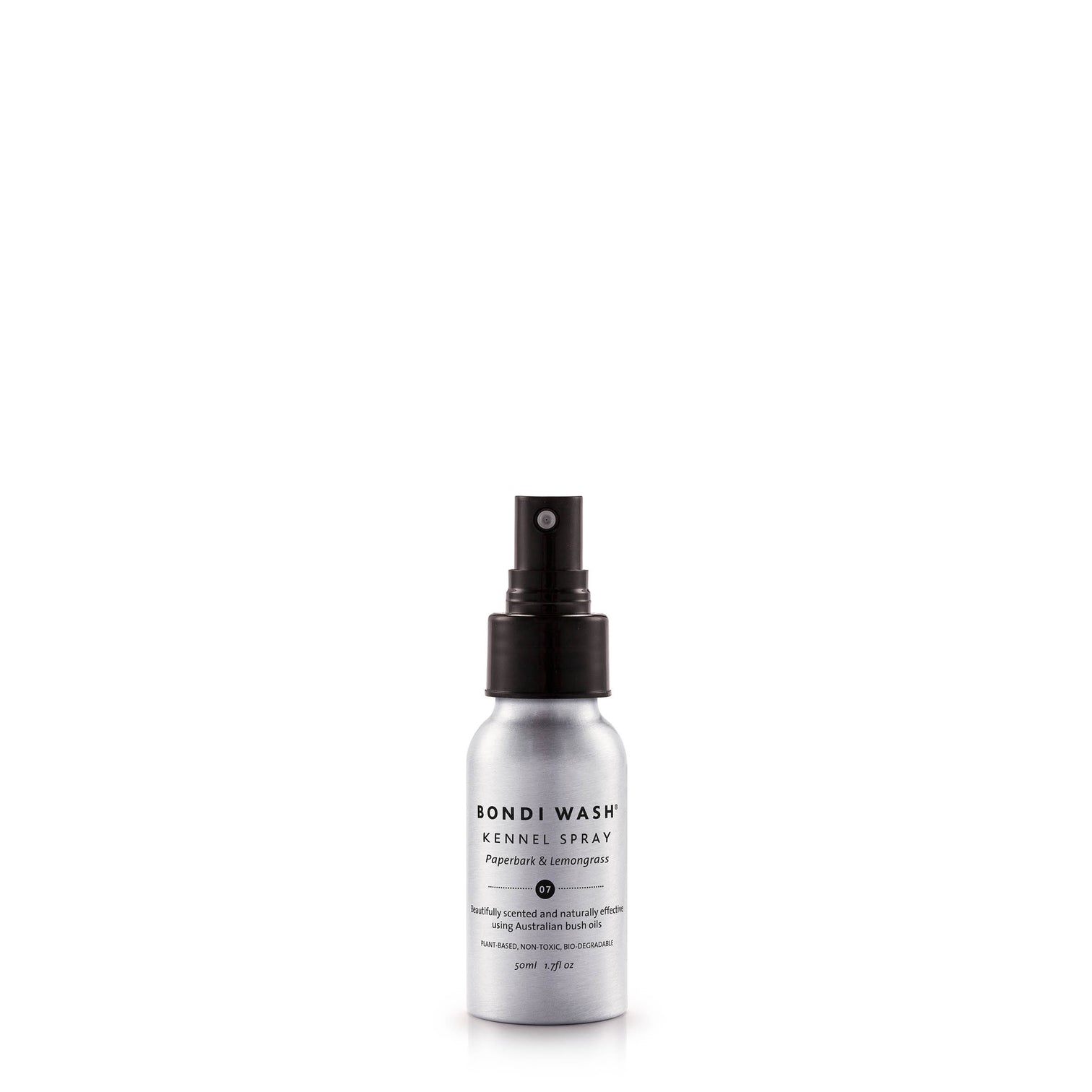 About
A deodorising Kennel Spray to freshen your dog's bedding or kennel or to spray directly on your pup in between washes.  Paperbark is an Australian native with wonderful properties and a beautiful aroma.  It's combined with zesty lemongrass and other essential oils, this spray smells divine and can be used as a room spray if desired.
Gentle, non-toxic and fragrant
99%+ plant-derived ingredients (<1% are food-grade preservatives to keep the products shelf-stable)
Can also be used as a room spray, linen spray
Made in Australia
Available in 150ml and 50ml
To Use
Spray directly onto your dog's bed or into its kennel to kill germs, remove odours, repel insects, freshen and deodorise. Can be sprayed directly onto the dog's fur in between washes to freshen. Do not spray directly into eyes or mouth.
Ingredients
Purified water, plant-derived alcohol, plant-derived emulsifier, Australian bush oils, essential oils, food-grade preservatives.
100%
of reviewers would recommend this product to a friend
Nice scent but not overpowering
This is great to freshen dog beds between washes. The scent is very pleasant but not overpowering which is important to me as the dog beds are in our living room and the dogs are both happy to use their beds after I spray them
Great product
Keeps our dogs bedding smelly fresh in between washing
Kennel Spray
This kennel spray is terrific! The scent is fresh and clean, and it only took two spritzes for my greyhound's bedding to freshen it up in between washing. Being Bondi Wash, I also know its safe for her to be exposed to this unlike other refresher sprays on the market.
FRESH NATURAL AND EFFECTIVE
This spray is great for our dog's sleeping crate. A few spritzes and it smells fresh and clean again. Recommend this product for being effective and the fresh native botanical fragrance lasts quite a while without upsetting our pet. He sleeps soundly in his bed all night and doesn't shy away from the smell!
Review
Love the smell great product.
Thank you, Gayle! Great to keep our dogs smelling fresh.