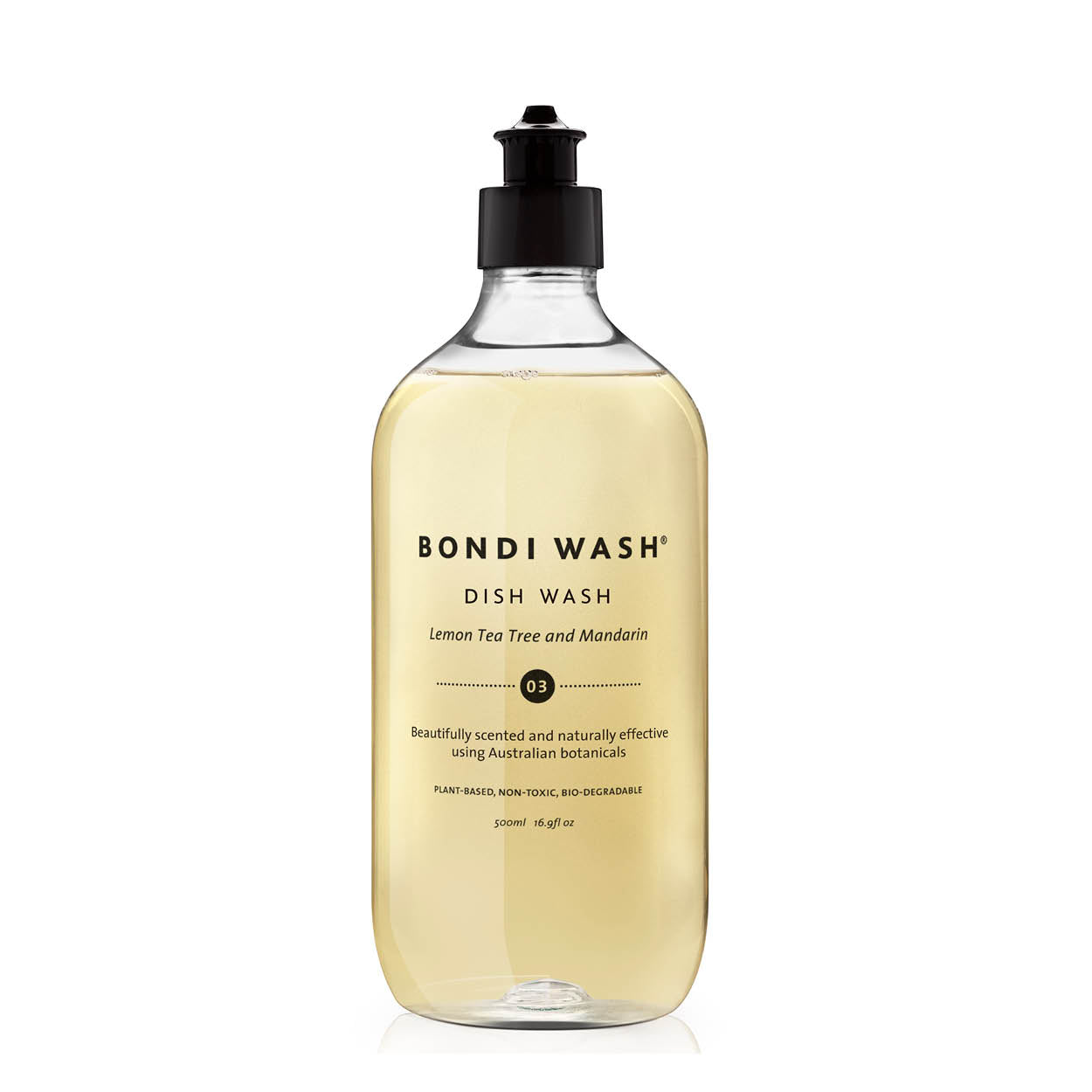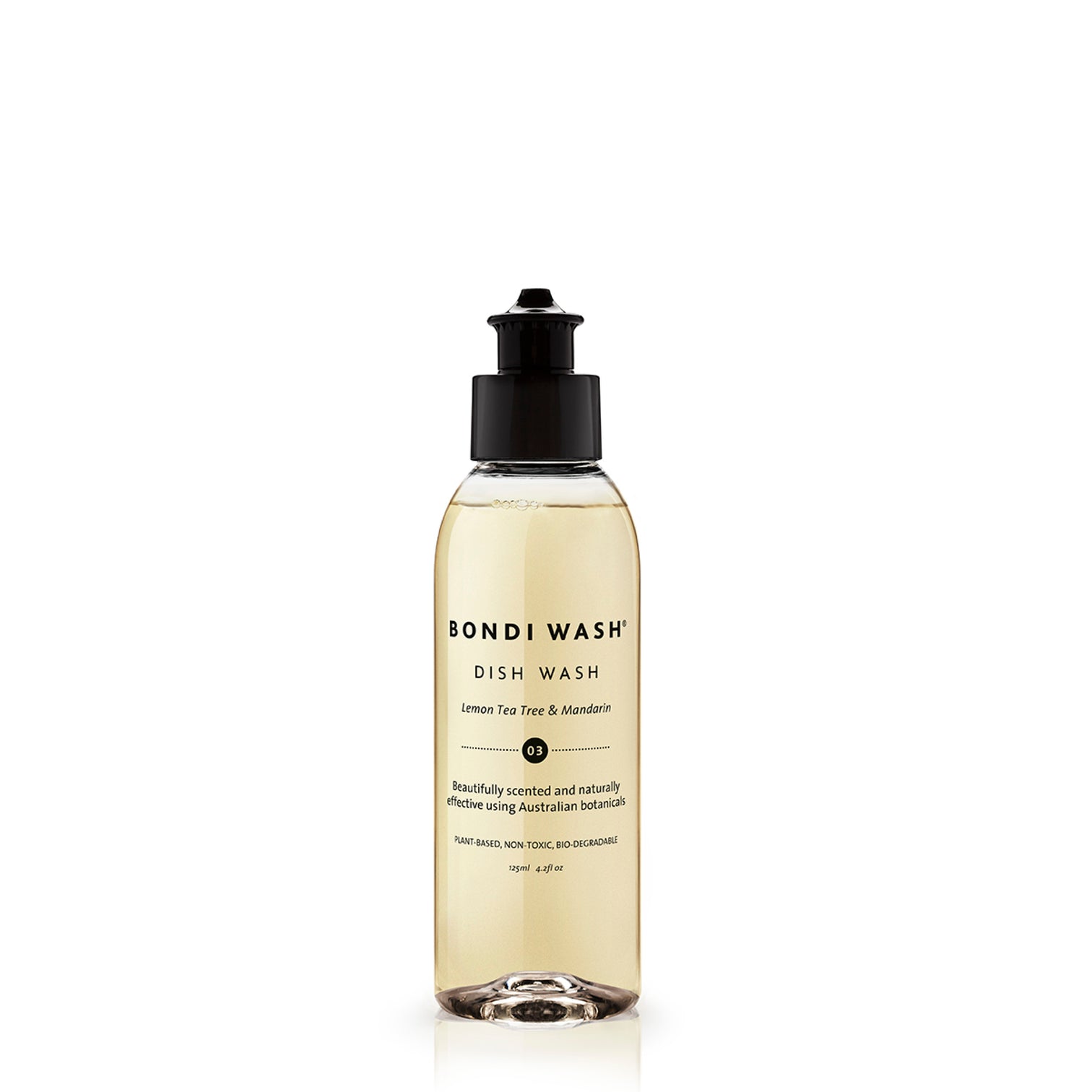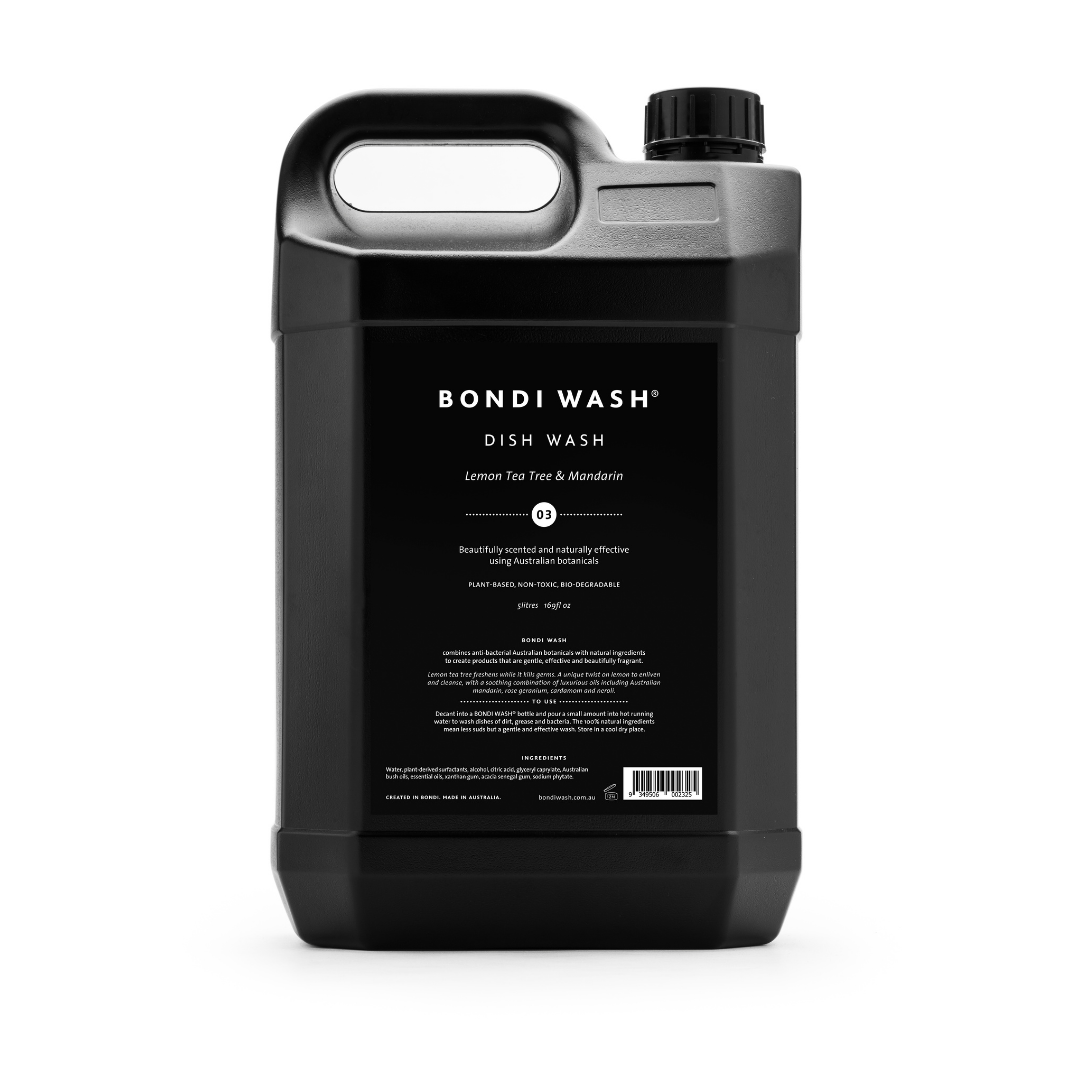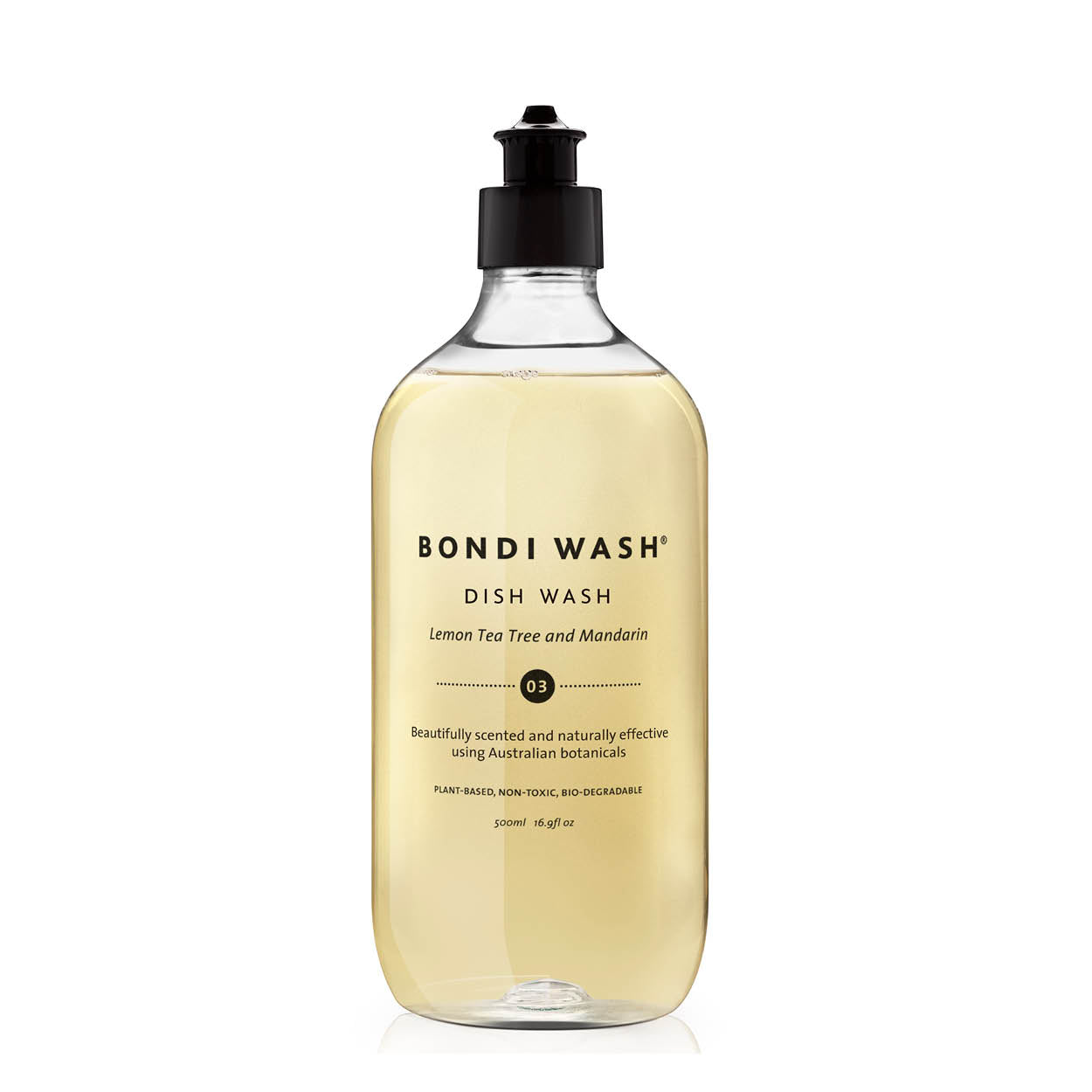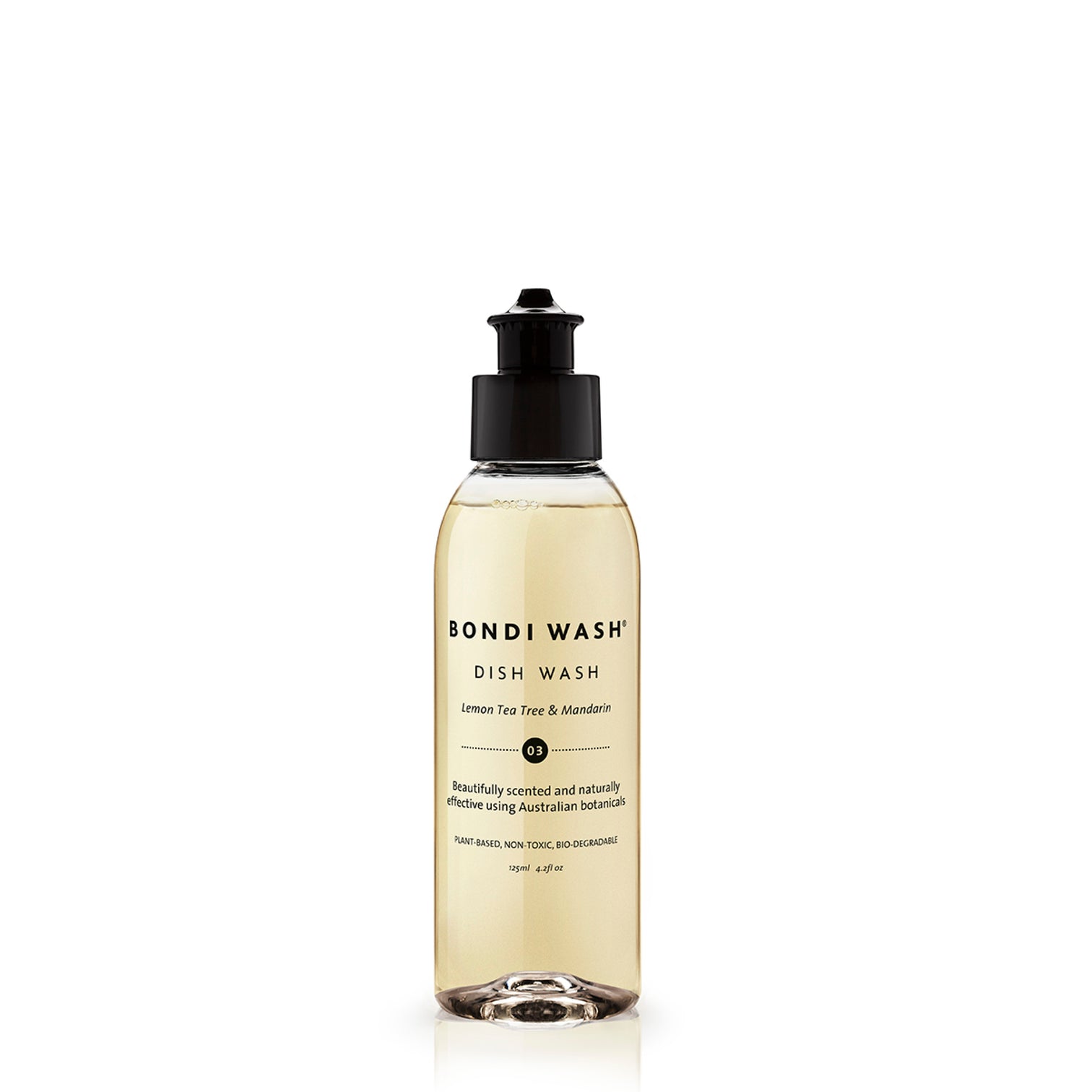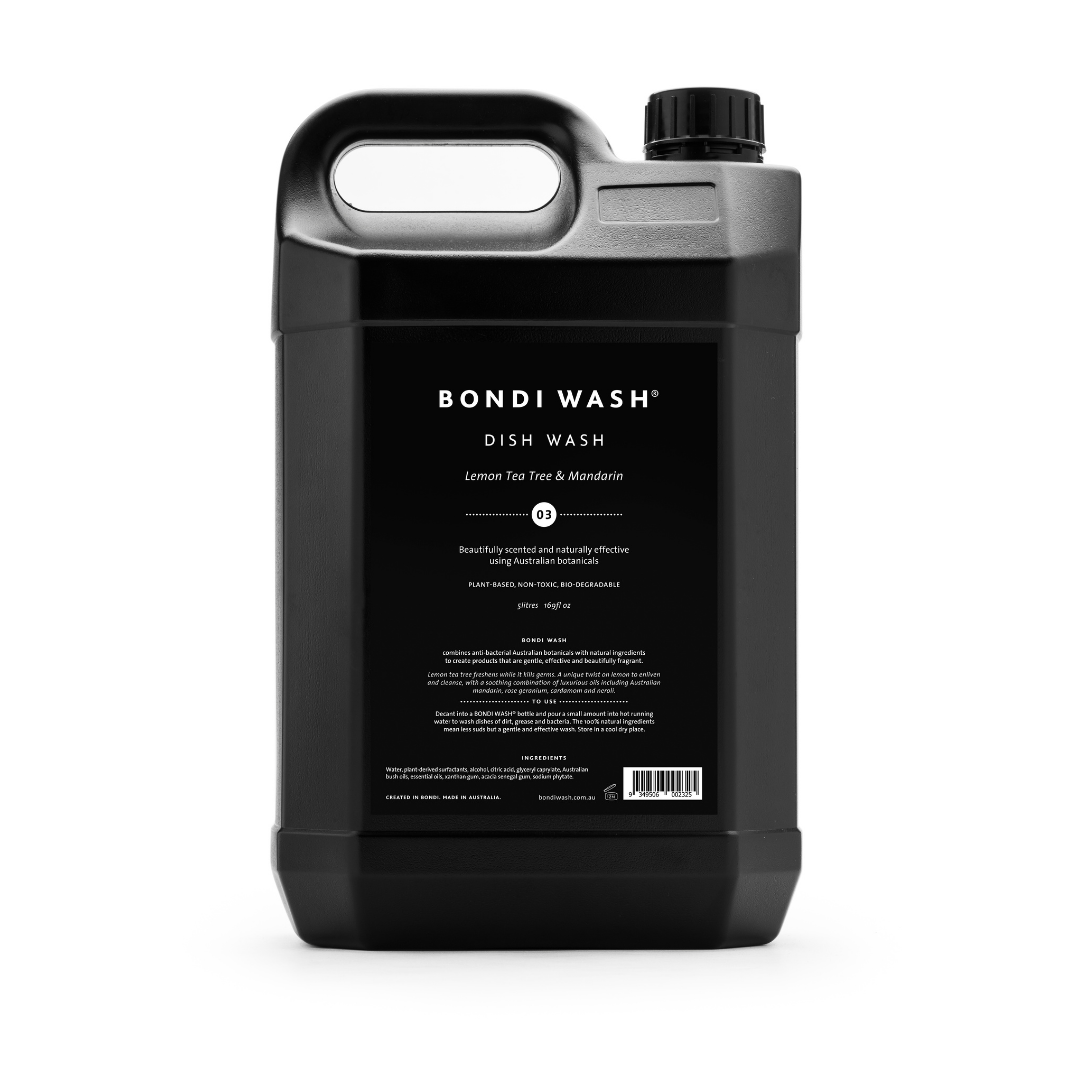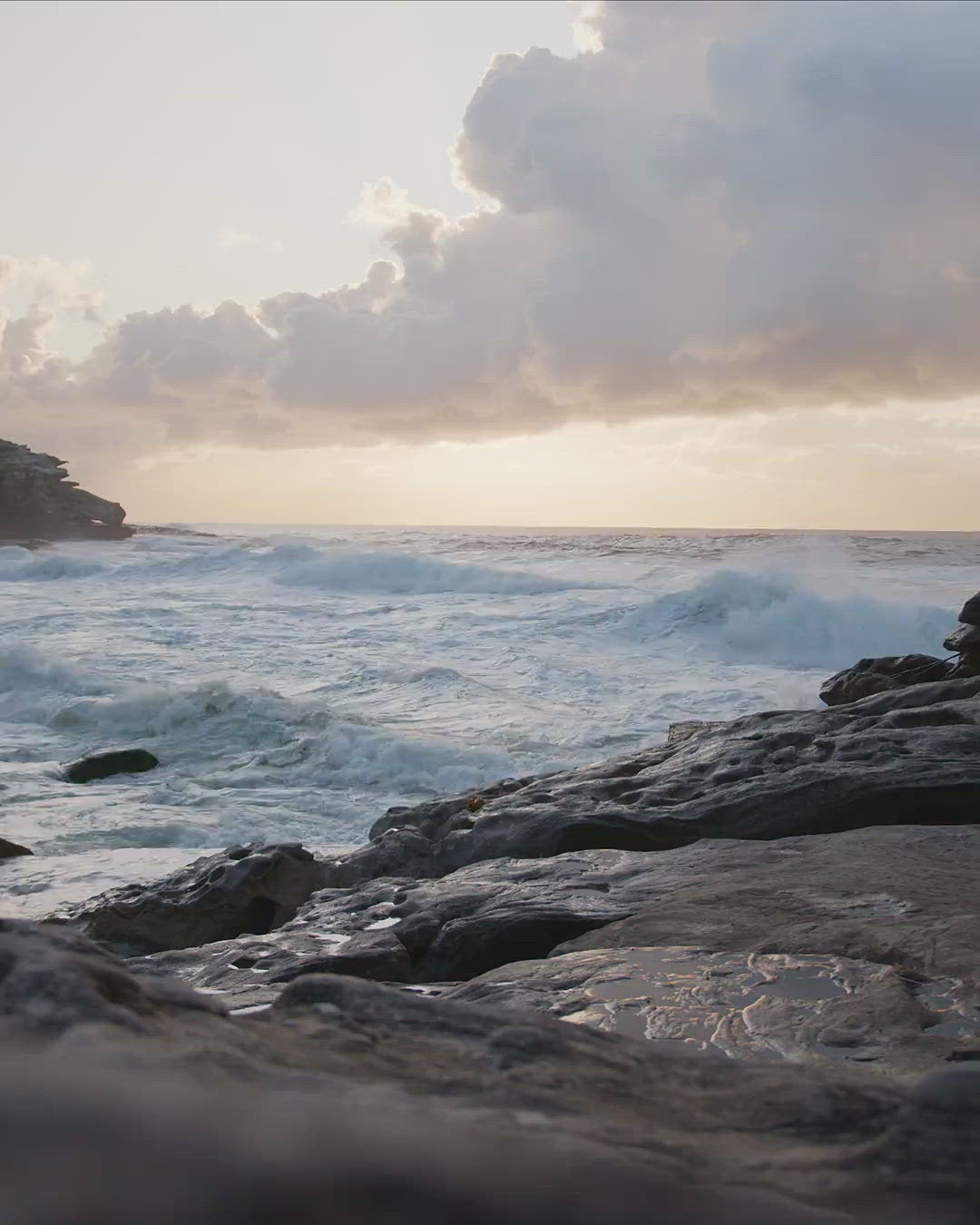 This variant is currently sold out.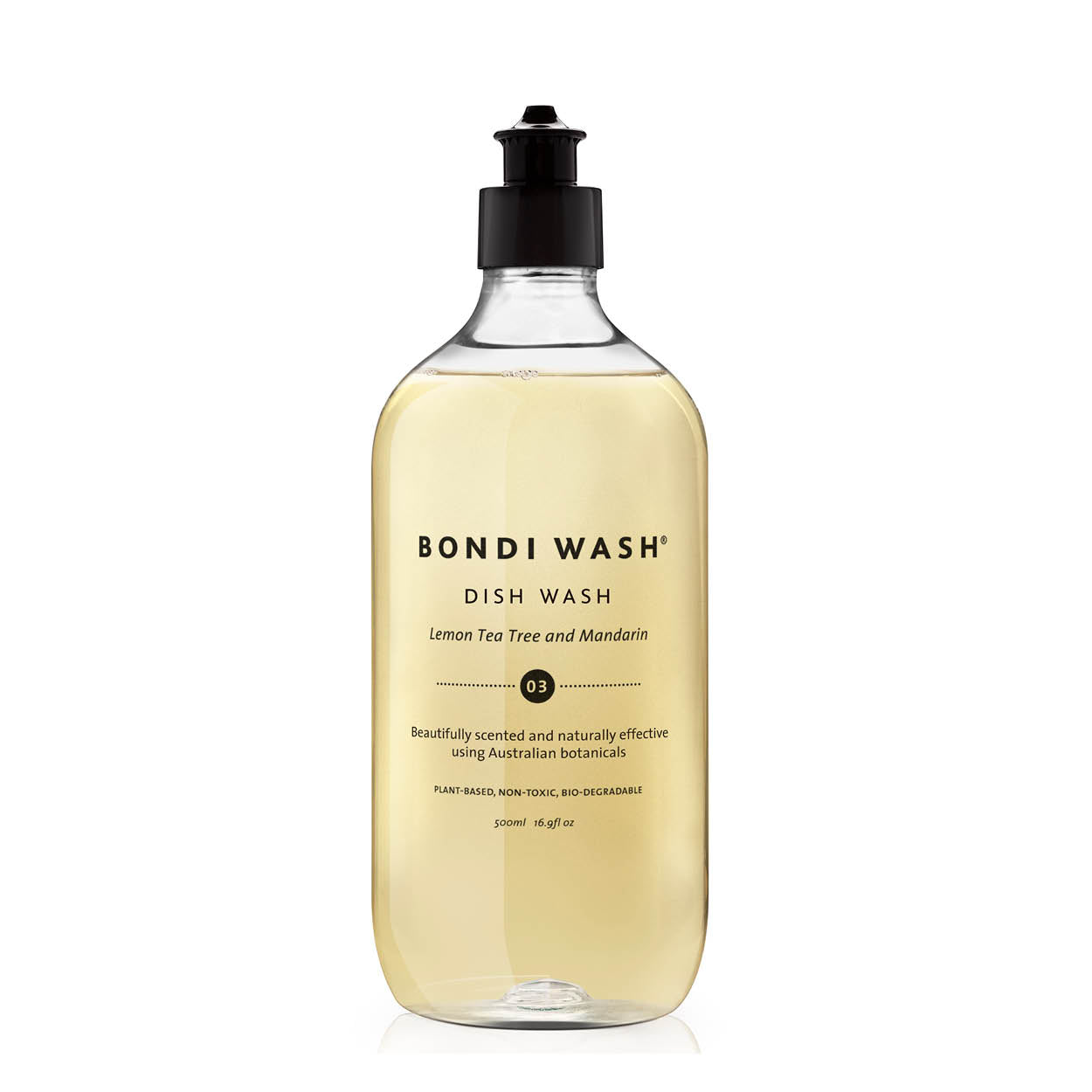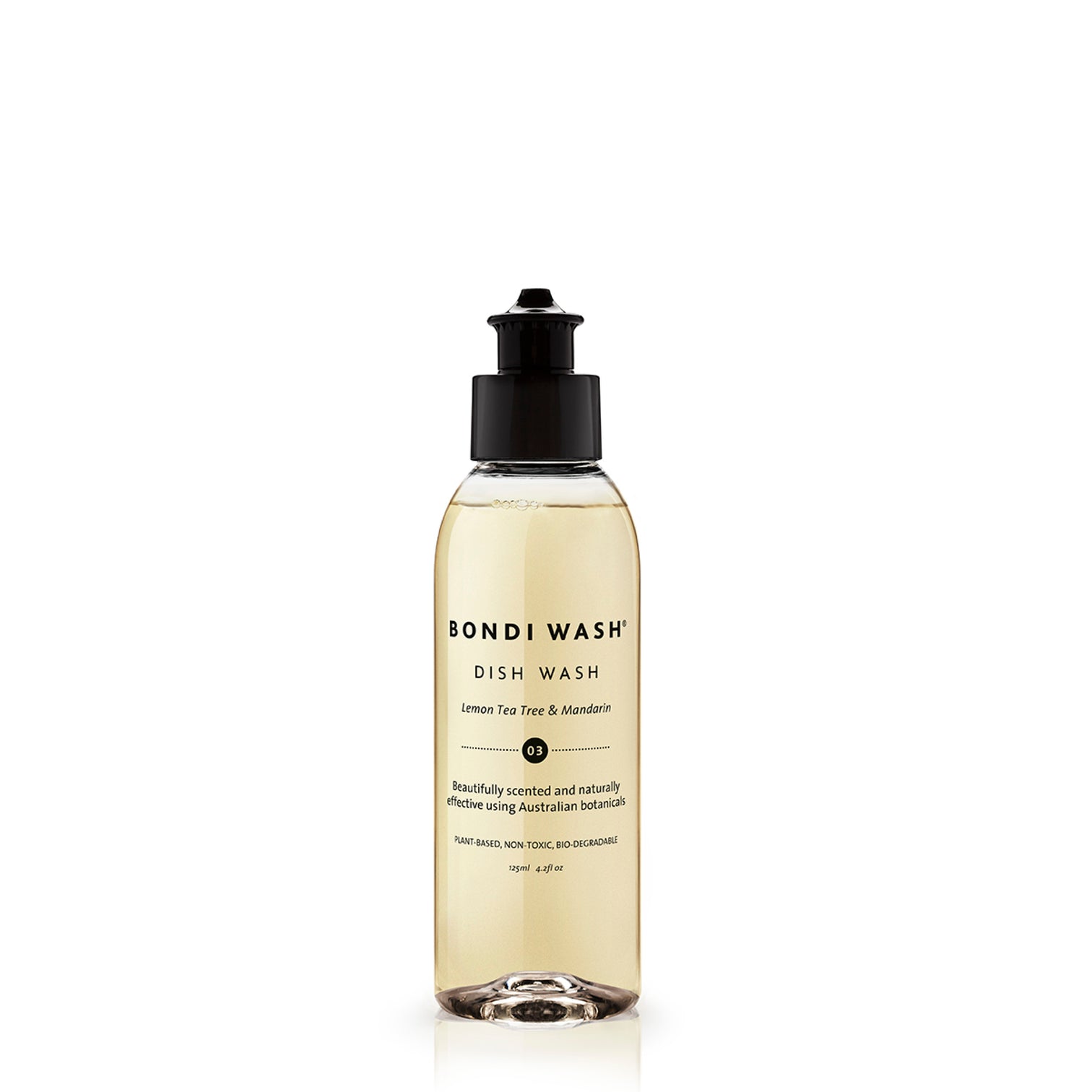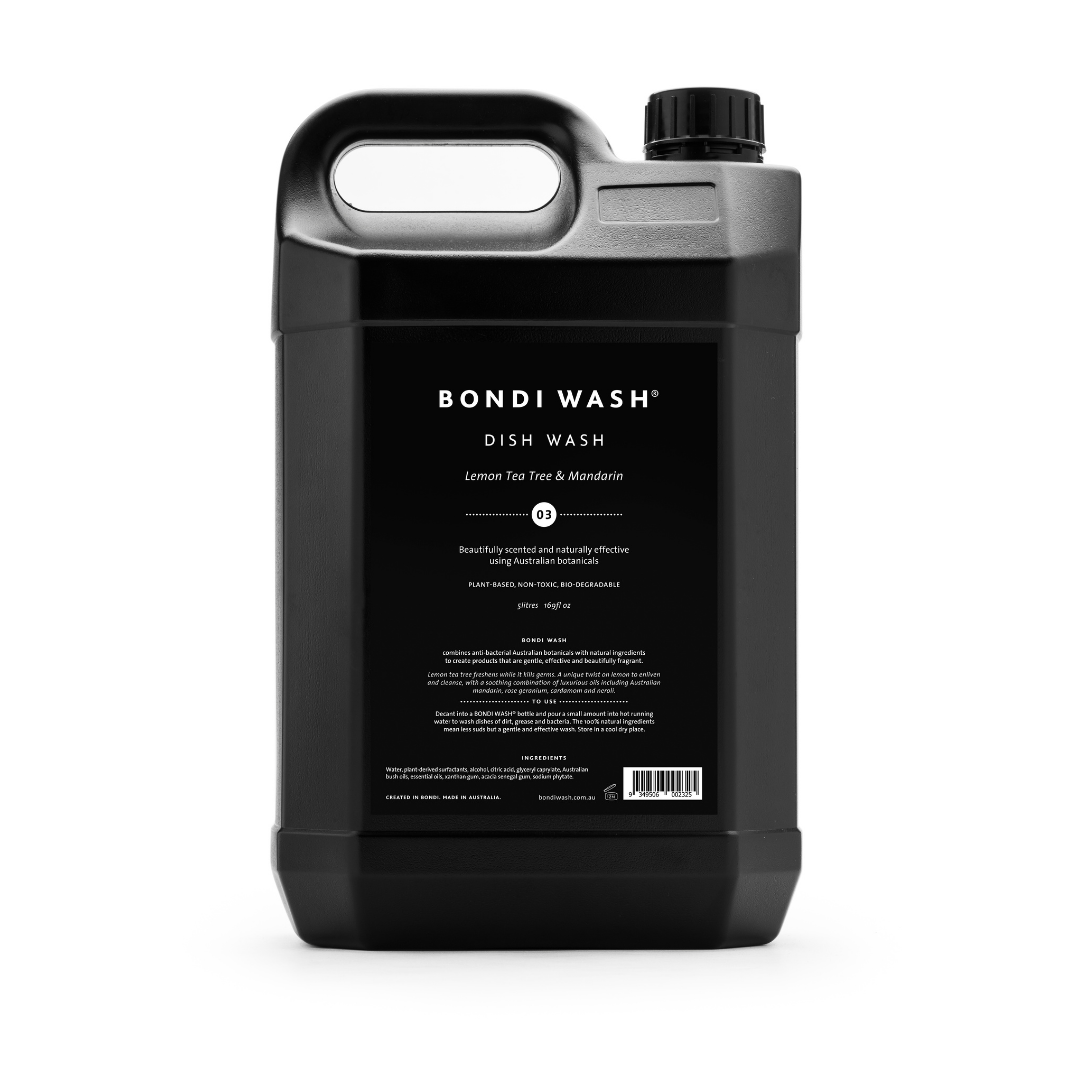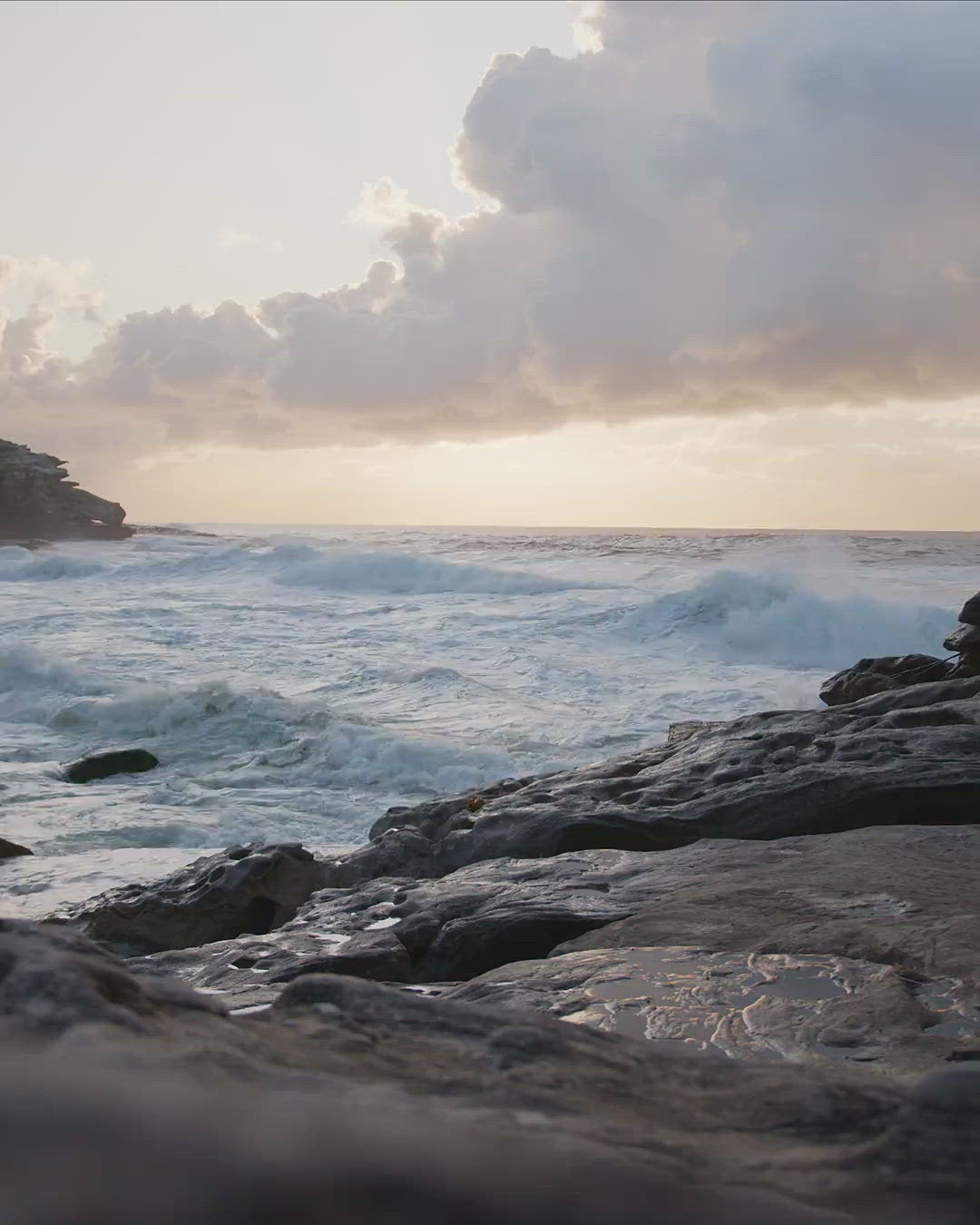 About
A naturally anti-bacterial Dish Wash beautifully scented to bring the scents of Australia into the kitchen.  The Dish Wash is non-drying on the skin and free from toxic chemicals. 
A gentle formulation - so gentle it can be used without gloves

100% plant-derived ingredients

All-natural surfactants, free from sulphates, synthetic fragrance, colours and chlorine

Safe to use around food preparation areas and babies

Low-foaming formulation

Made in Australia
As the natural surfactants can dry out, please run the cap under hot water to keep it clear
Available in Lemon Tea Tree & Mandarin scent
Available in 5L bulk, 500ml and 125ml
A 5L pump to streamline your refill process can be found by clicking here.

To Use
Pour a small amount (10ml or 2 capfuls) into hot running water to wash dishes of dirt, grease and bacteria. The 100% natural ingredients mean less suds and a gentle and effective wash. Keep out of direct sunlight.
Ingredients
Purified water, ≥15 <30% non-ionic surfactants (plant-derived), < 5% anionic surfactants (plant derived), alcohol, citric acid, glyceryl caprylate (plant-based), Australian bush oils, essential oils, xanthan gum, acacia senegal gum, sodium phytate, limonene, citral, linalool, citronellol.
Great natural product
I love the natural scent, no nasty chemicals.
It gets dishes very clean.
Love the 5 litre bottle which will last a long time
Super!
Only need a little amount, great sparkling clean
Smells great and delicate on skin.
Another fantastic product. Unlike other dish washing products, this one doesn't irritate my skin. Smells great - fresh, no chemical smell. Love it.
Excellent product
Great smell, works great and a little goes a long way!
Great buy
Smells beautiful and works really well. I actually want to do the washing up!