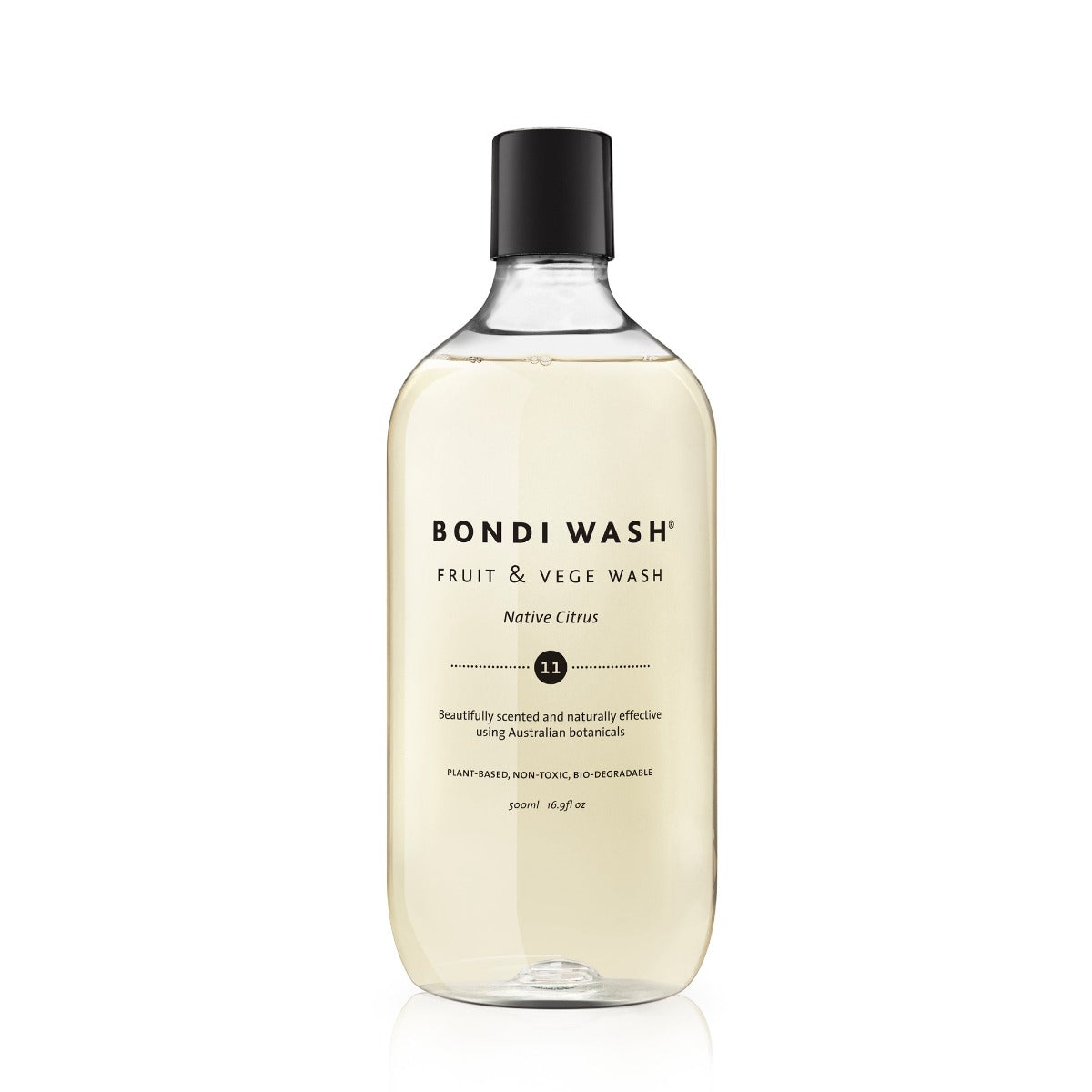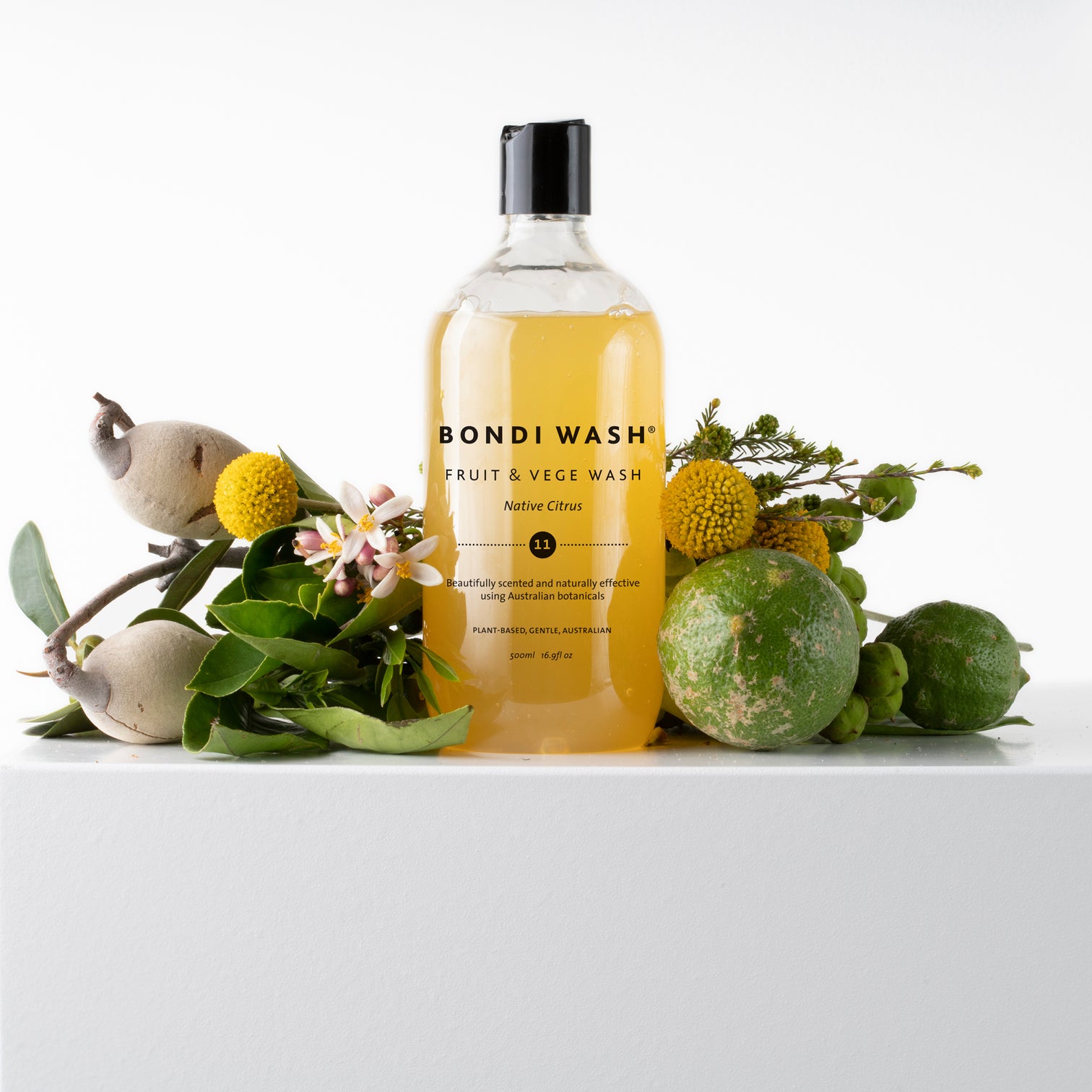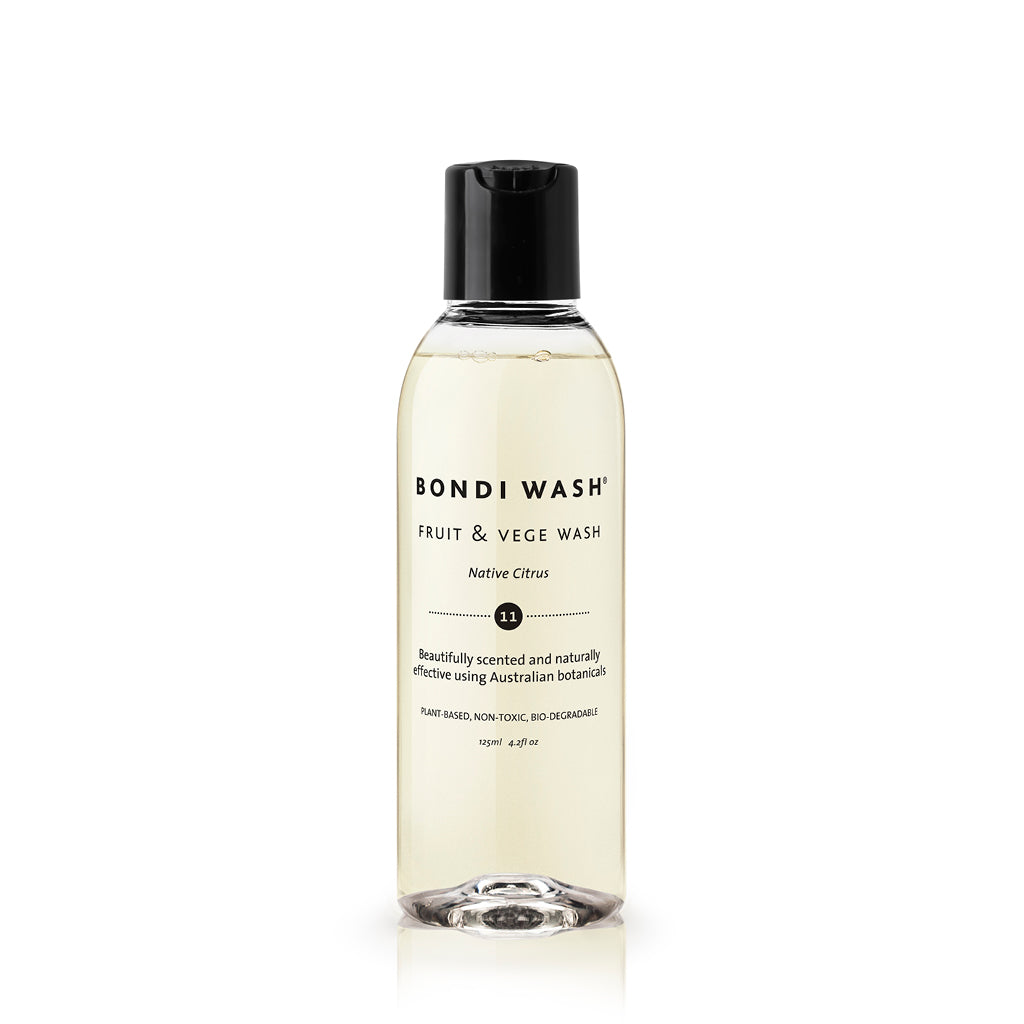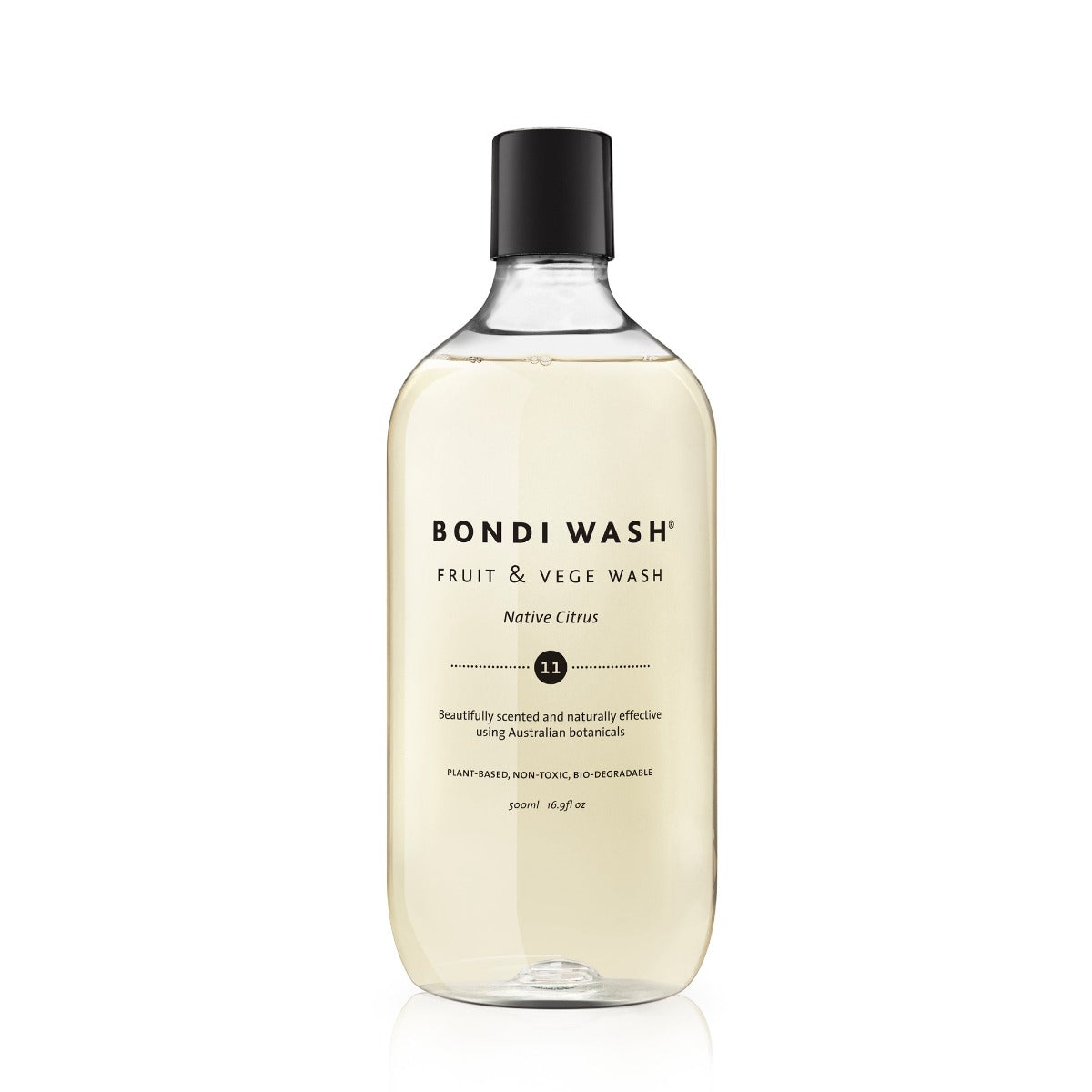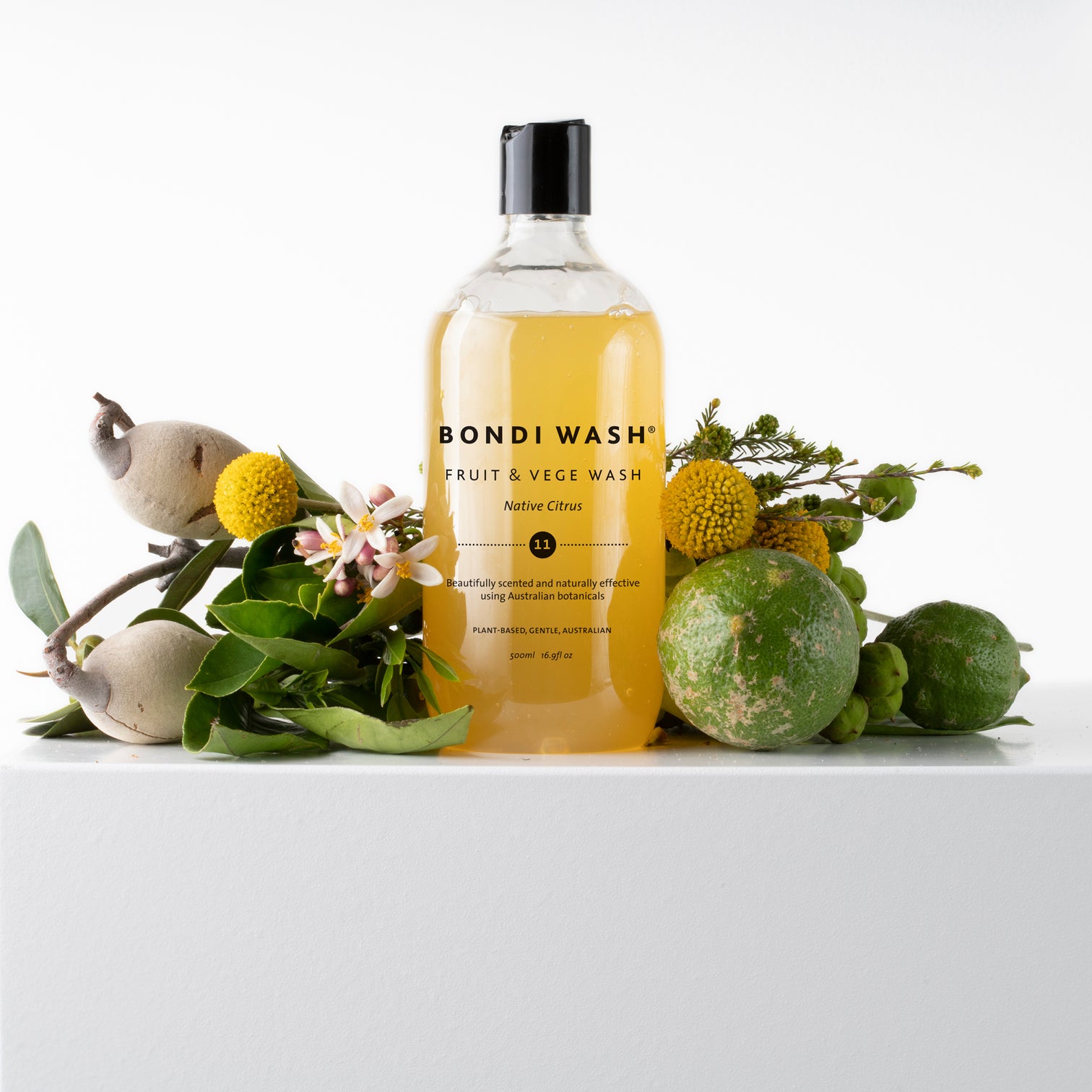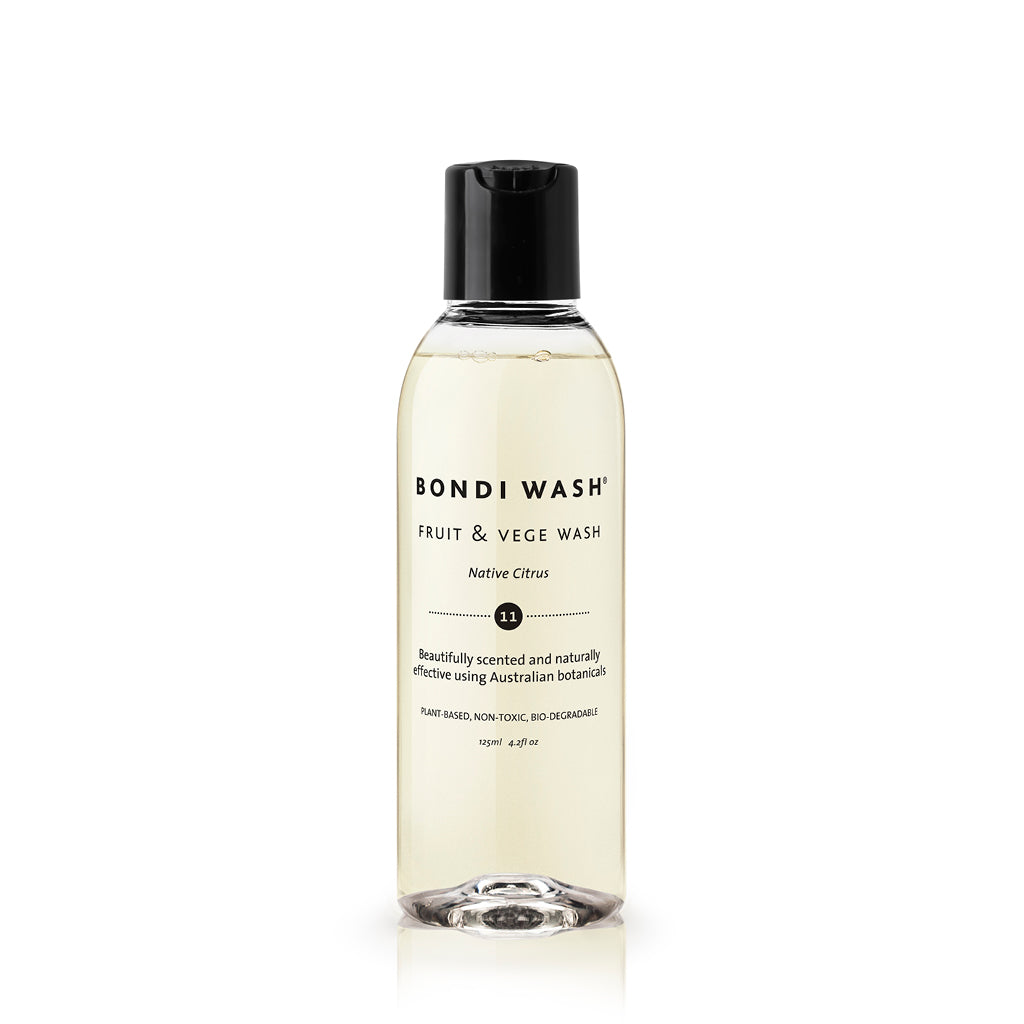 This variant is currently sold out.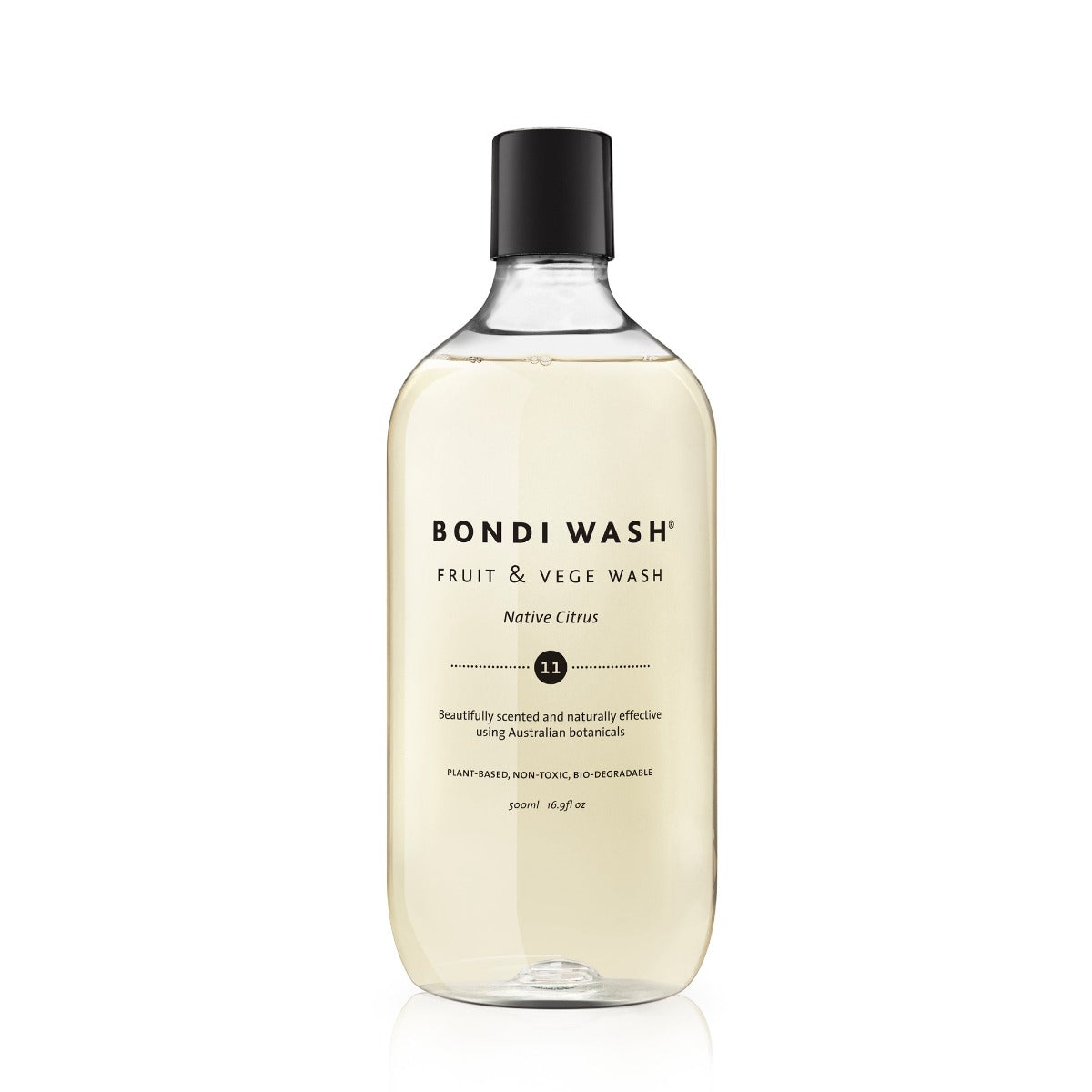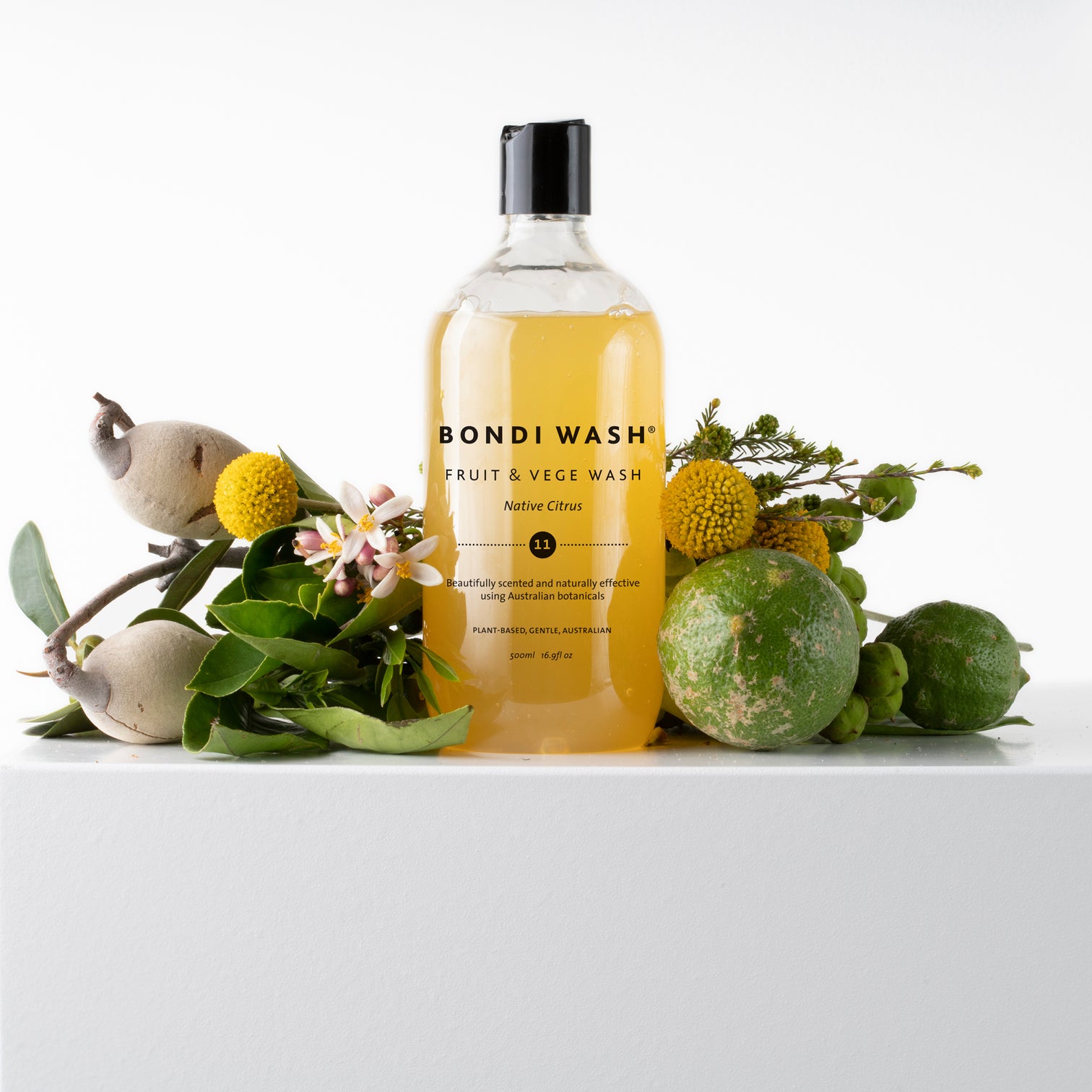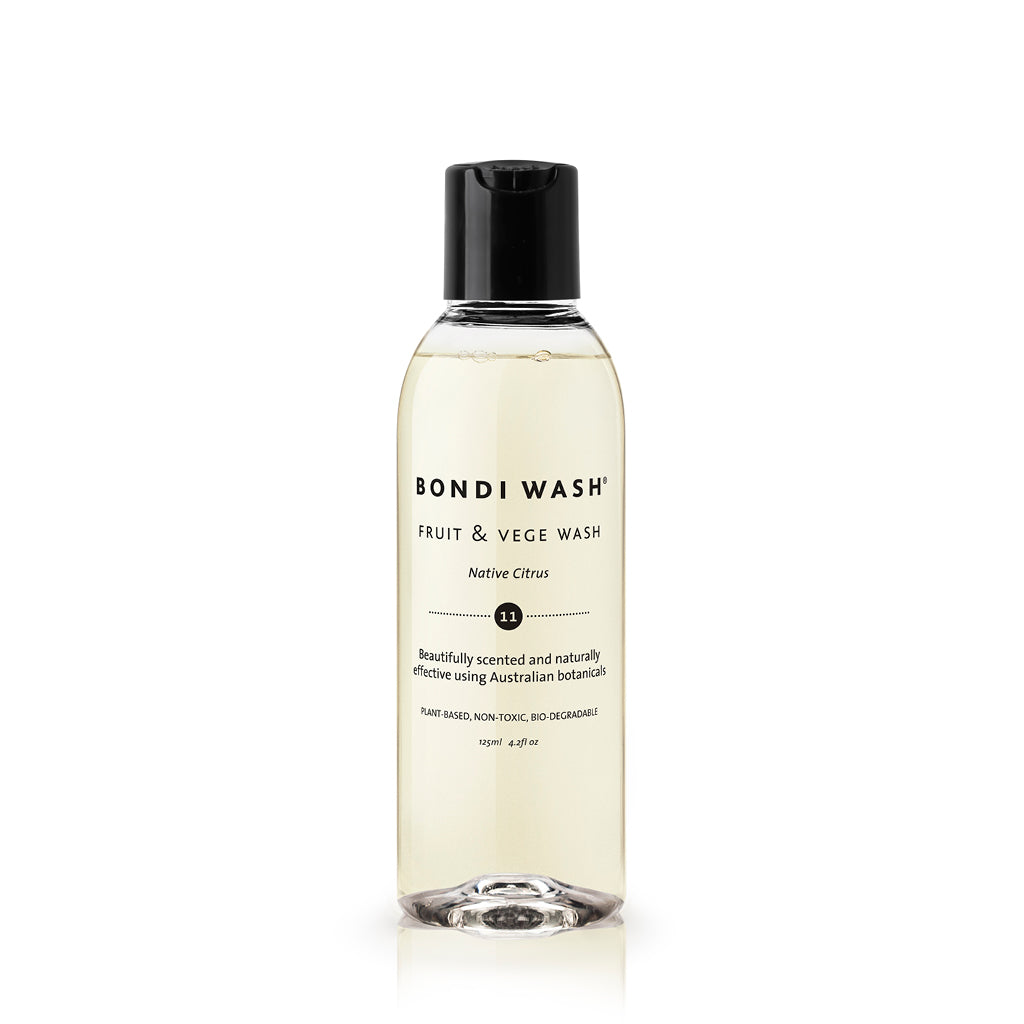 About
A 99%+ natural Fruit & Vege Wash formulated with anti-bacterial Australian native ingredients to remove the chemicals, waxes, bacteria and pesticides from fresh fruit and vegetables while maintaining produce freshness.
99%+ plant-derived ingredients

Contains all edible essential oils in Native Citrus blend

Made in Australia
Available in 500ml and 50ml


To Use
To wash, add 10 ml (2 capfuls) to a sink of fresh water and wash fruit or vegetables for 30 seconds, rinse and dry. To spray directly onto produce, mix 5 ml (1 capful) with water in a 250ml bottle. Spray directly onto the produce, rinse and dry. Leafy vegetables can be washed or sprayed in a colander to maintain leaf freshness.
Ingredients
Purified water, ≥15 <30% non-ionic surfactants (plant-derived), < 5% anionic surfactants (plant-derived), plant-derived alcohol, xanthan gum, ascorbic acid, citric acid, essential oils, food grade preservatives, limonene, citral, linalool, citronellol.
100%
of reviewers would recommend this product to a friend
I recommend this product
Love, Love, Love!
Love this product! I love that you don't need very much to reap the benefits. I small amount goes a long way.
How did I live without this?
This is a great product! So easy and so good!
Nice and fresh
Foams up and smells amazing. A little goes a long way.
Cleans well!
This cleans my fruit/veges well