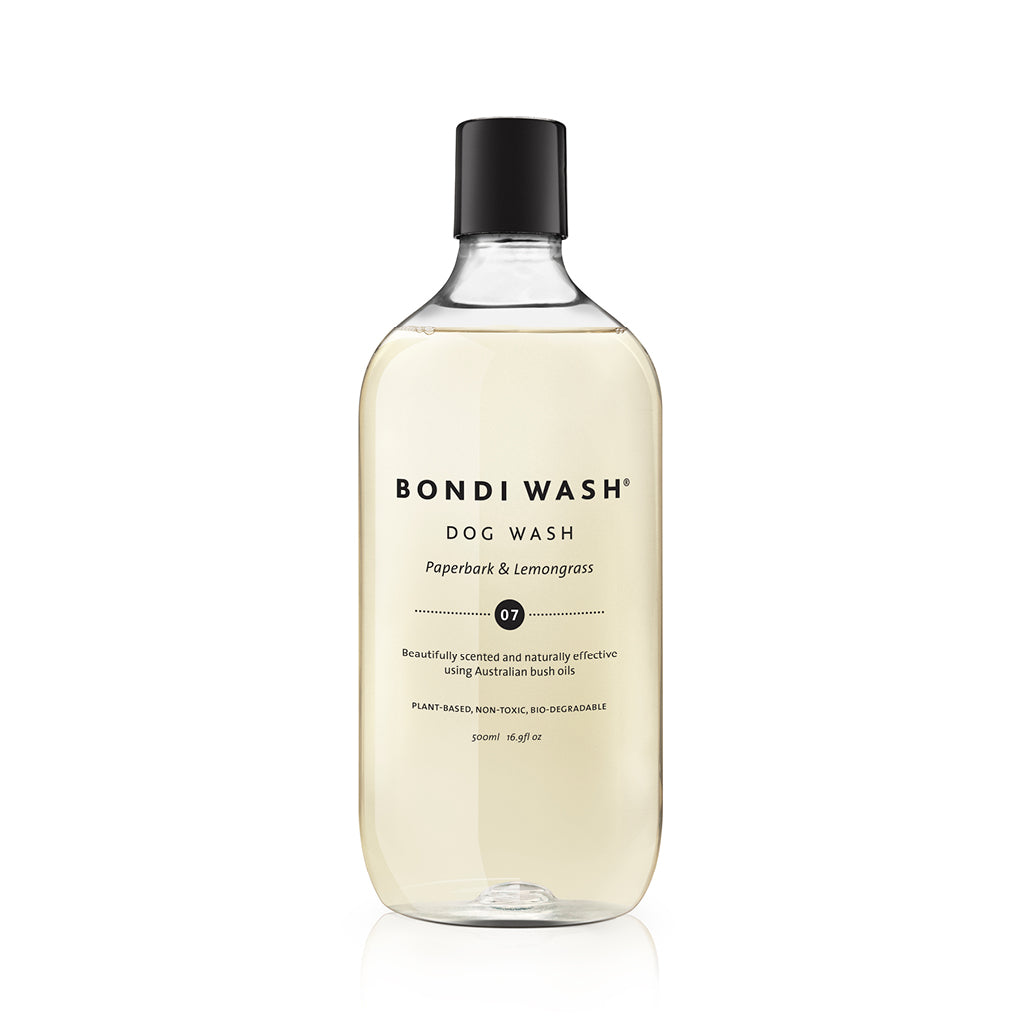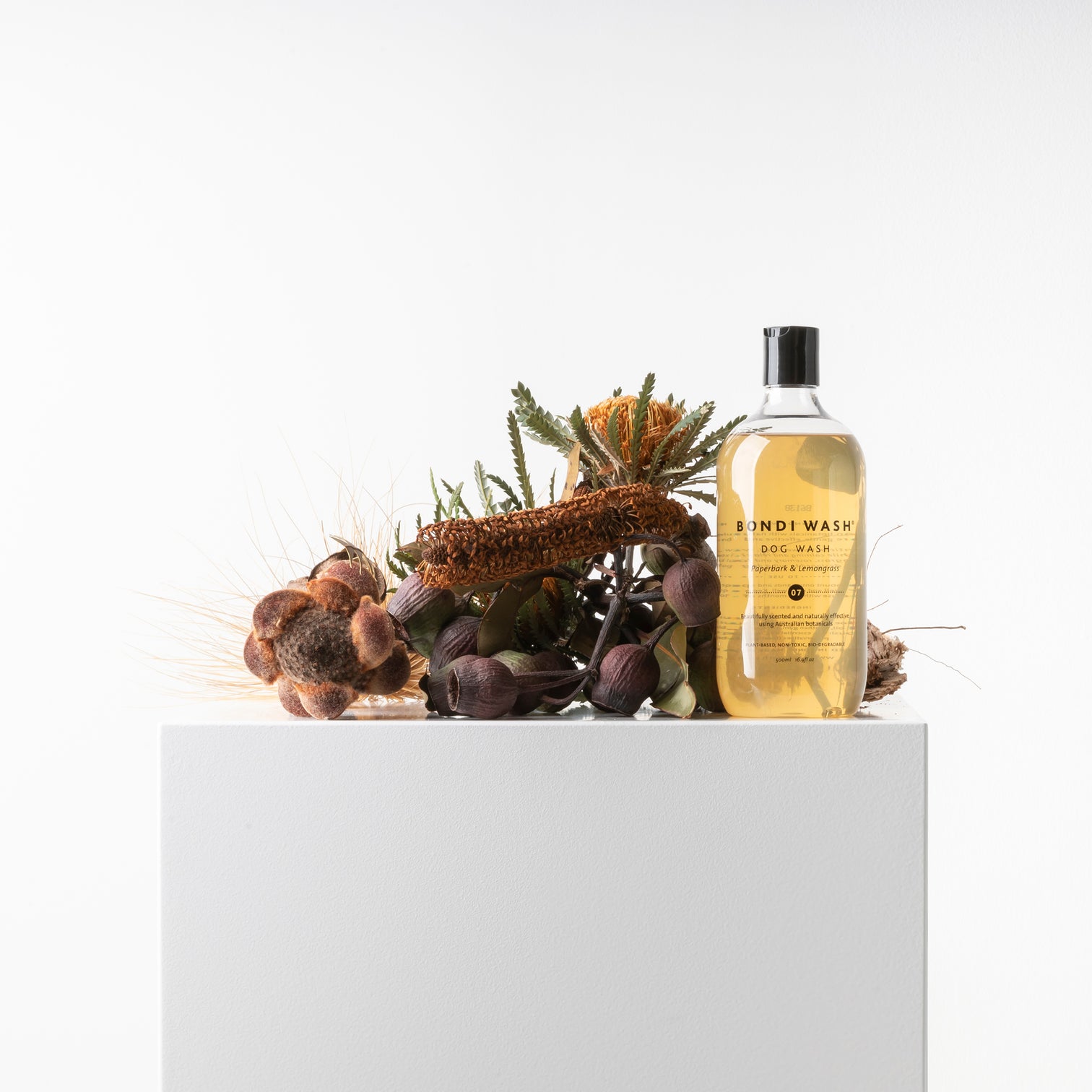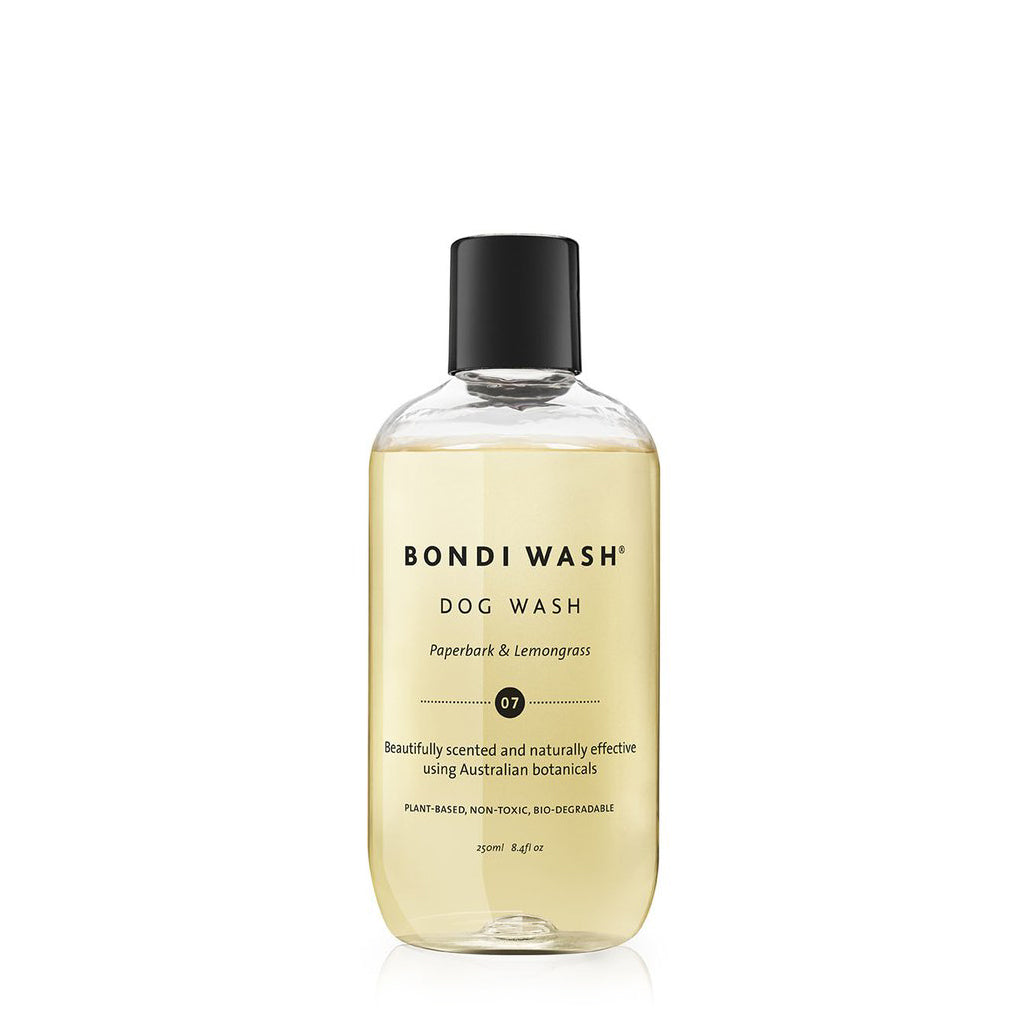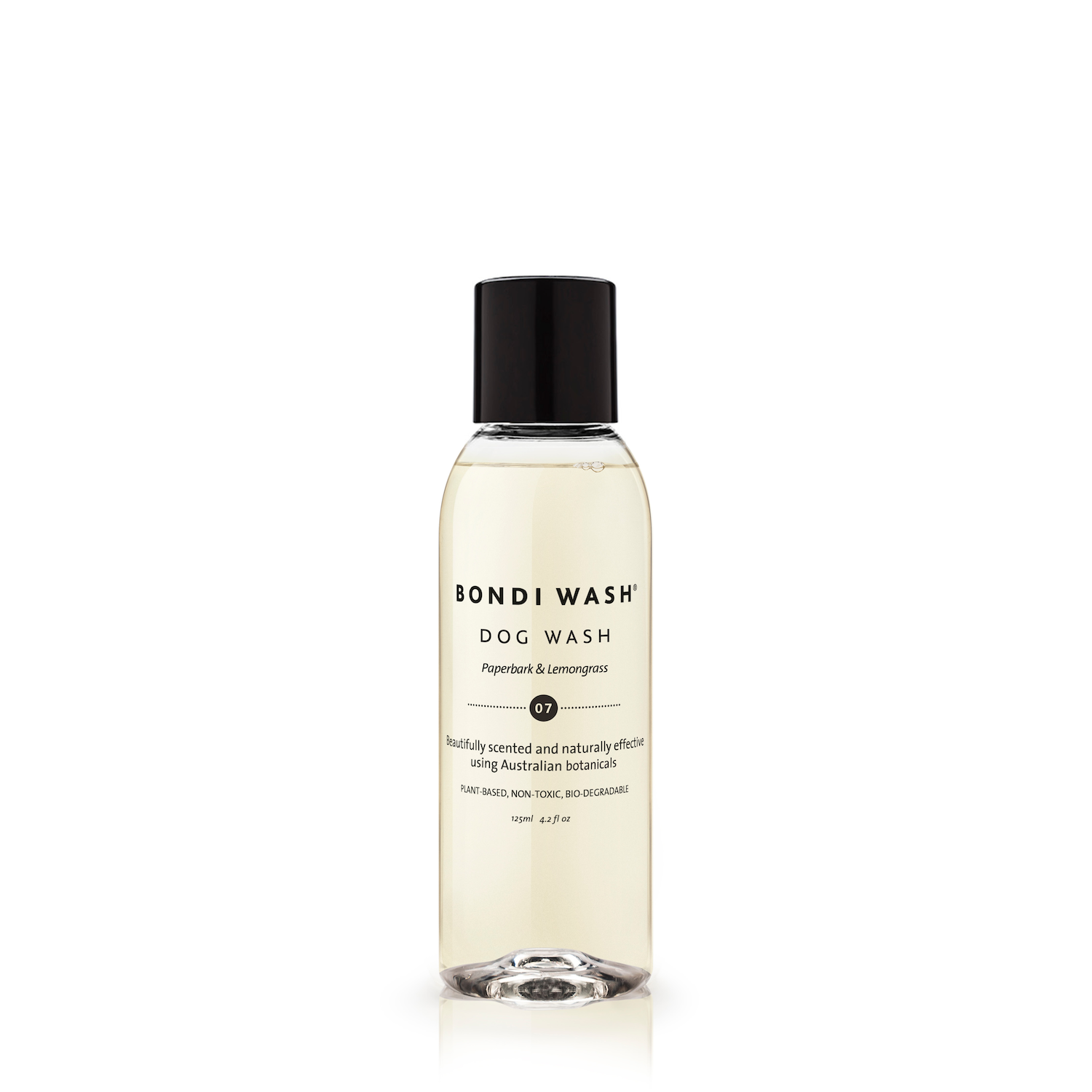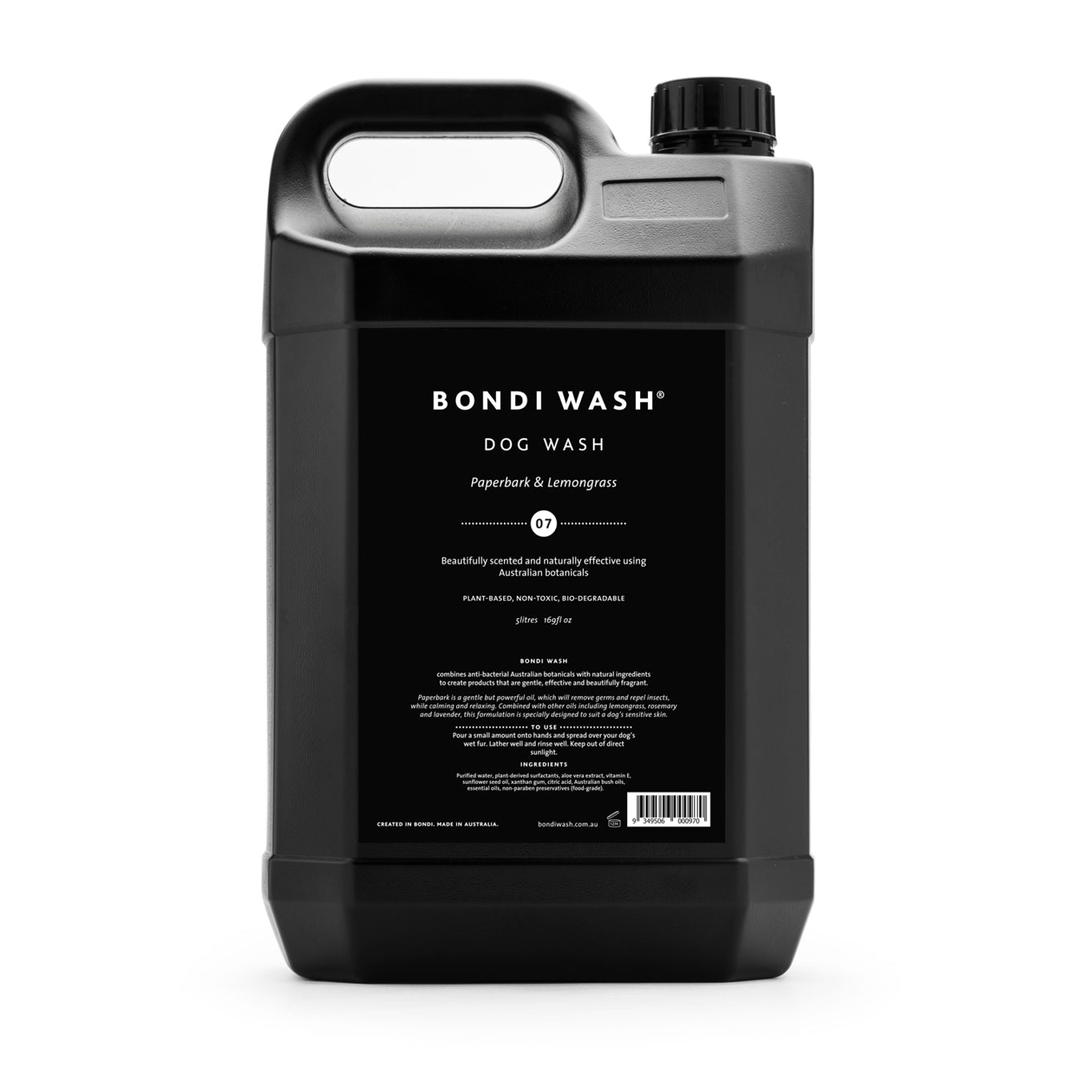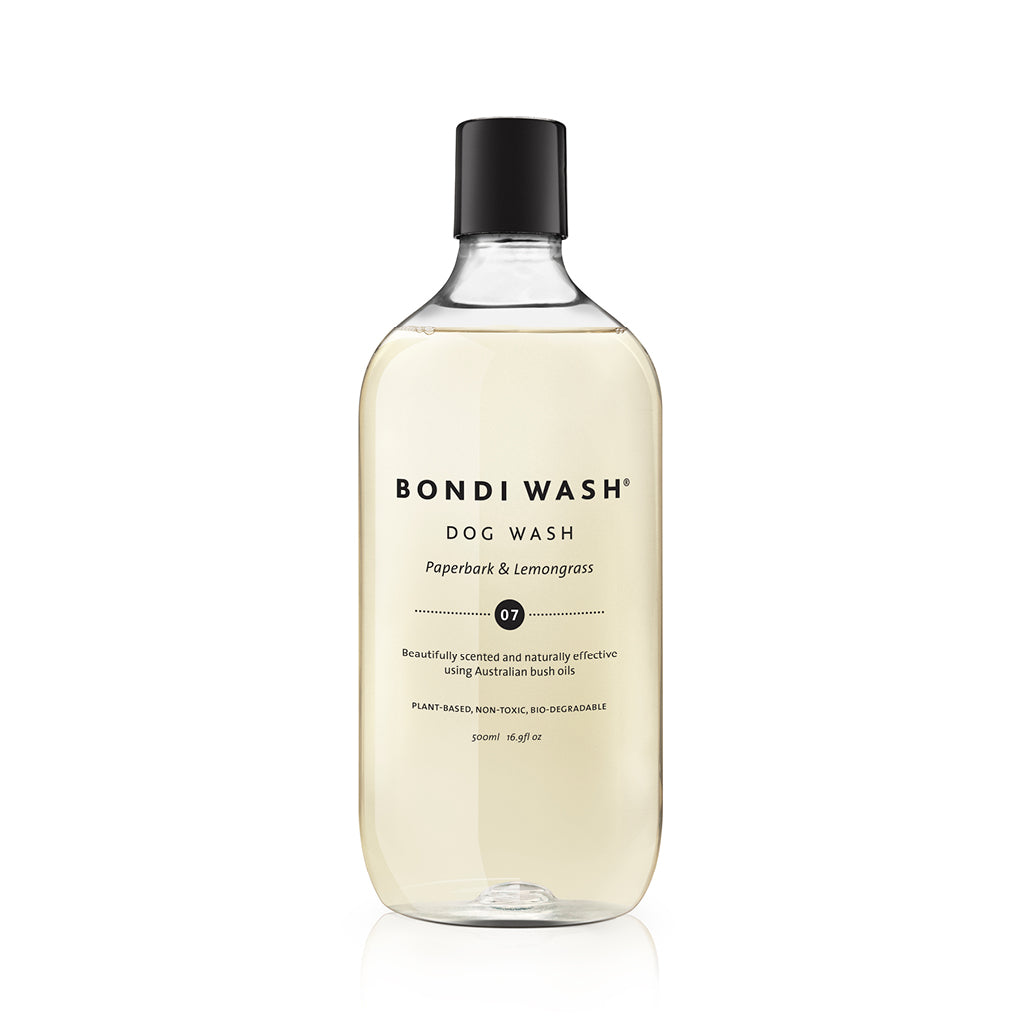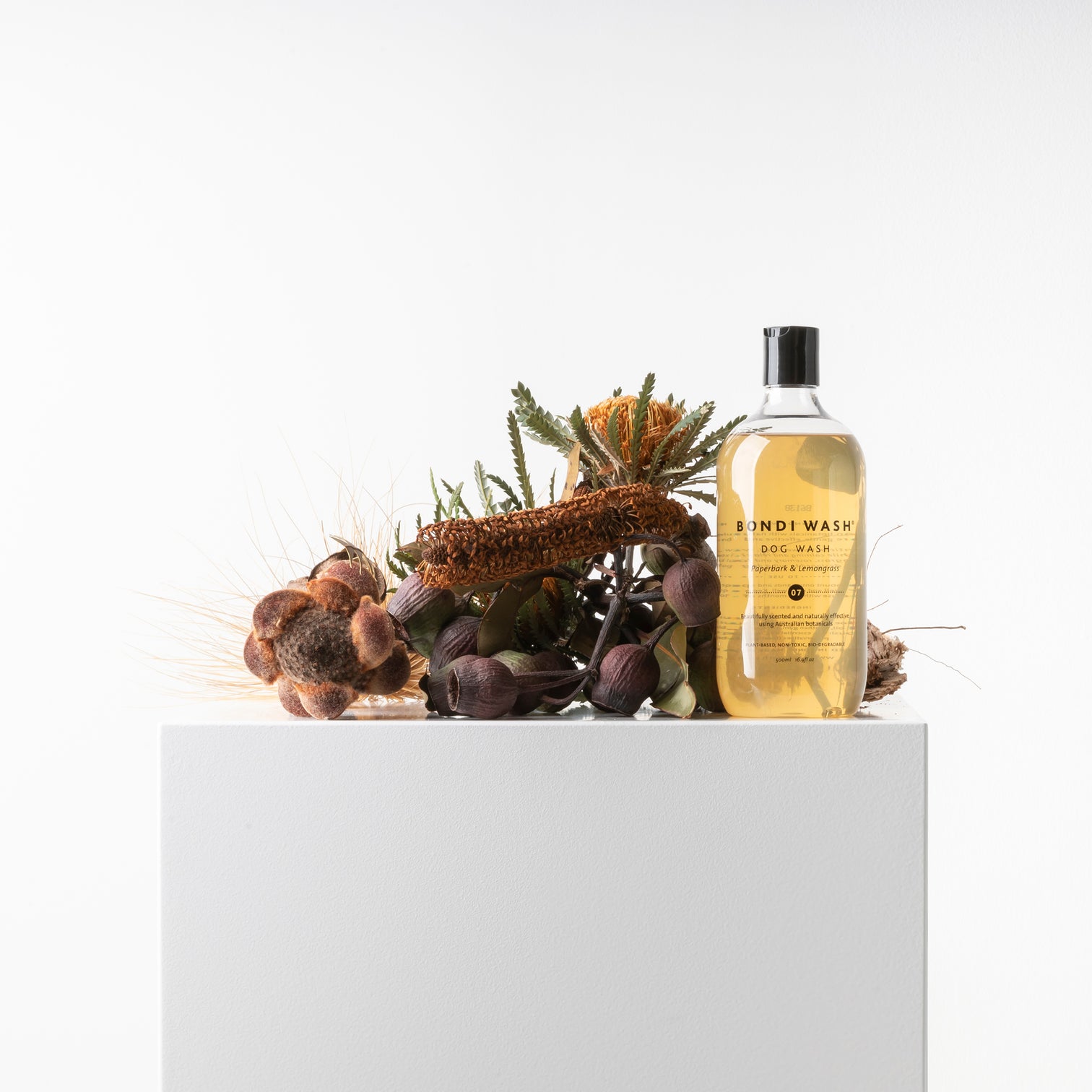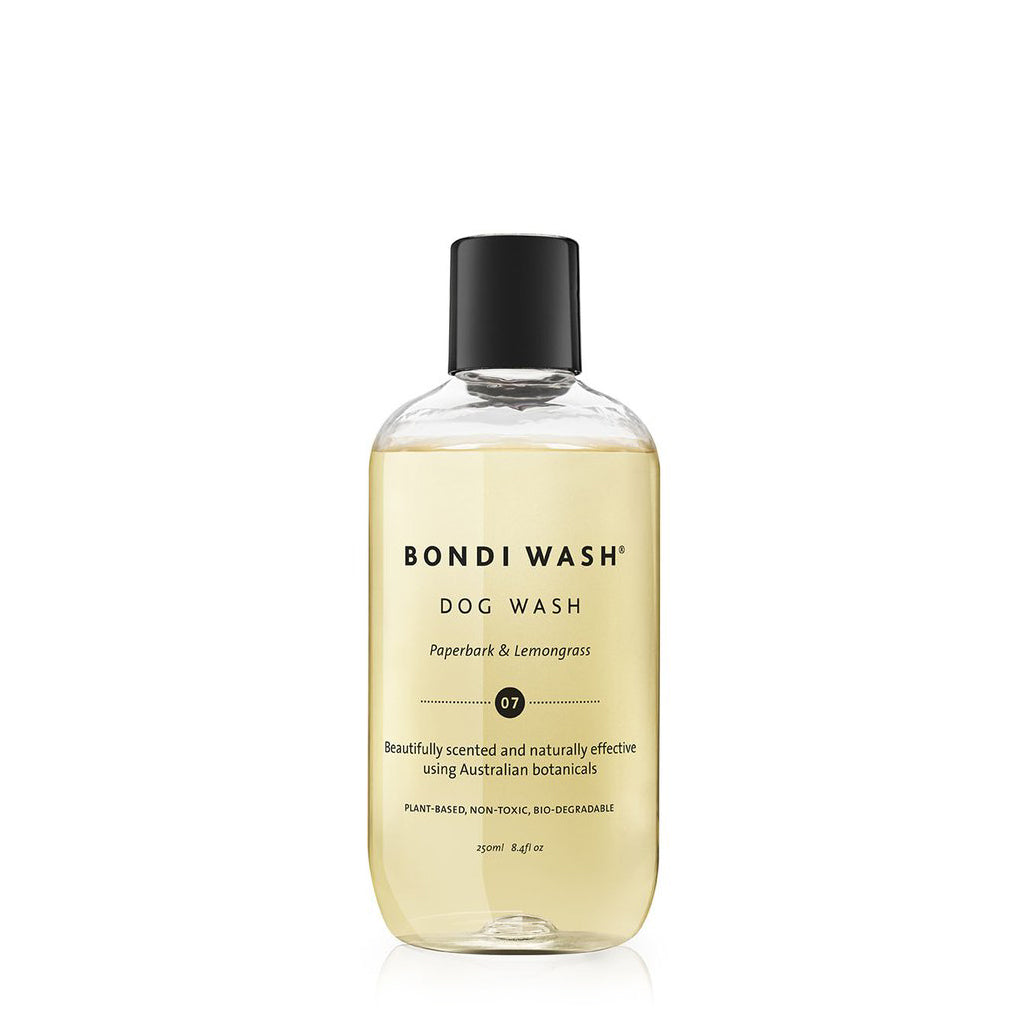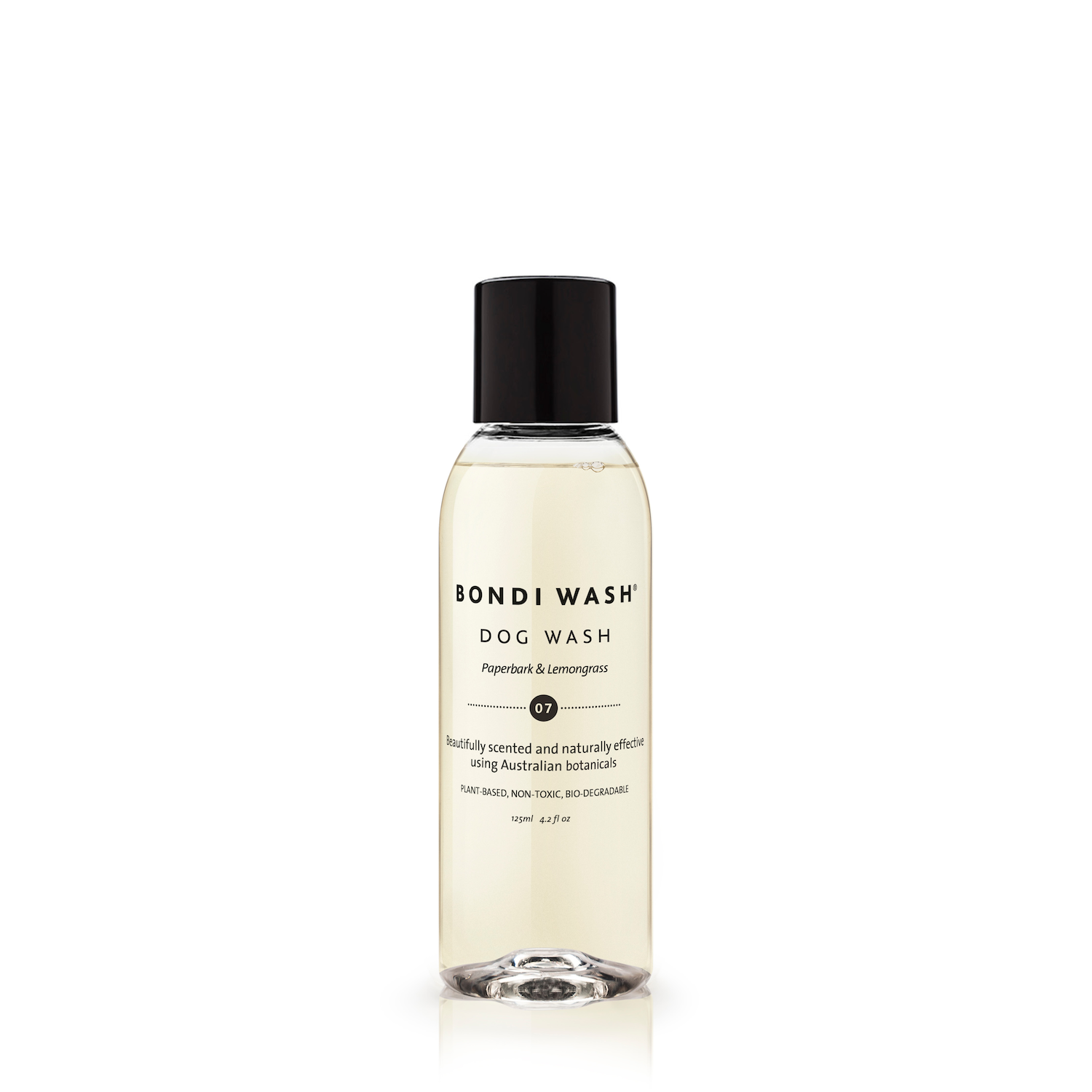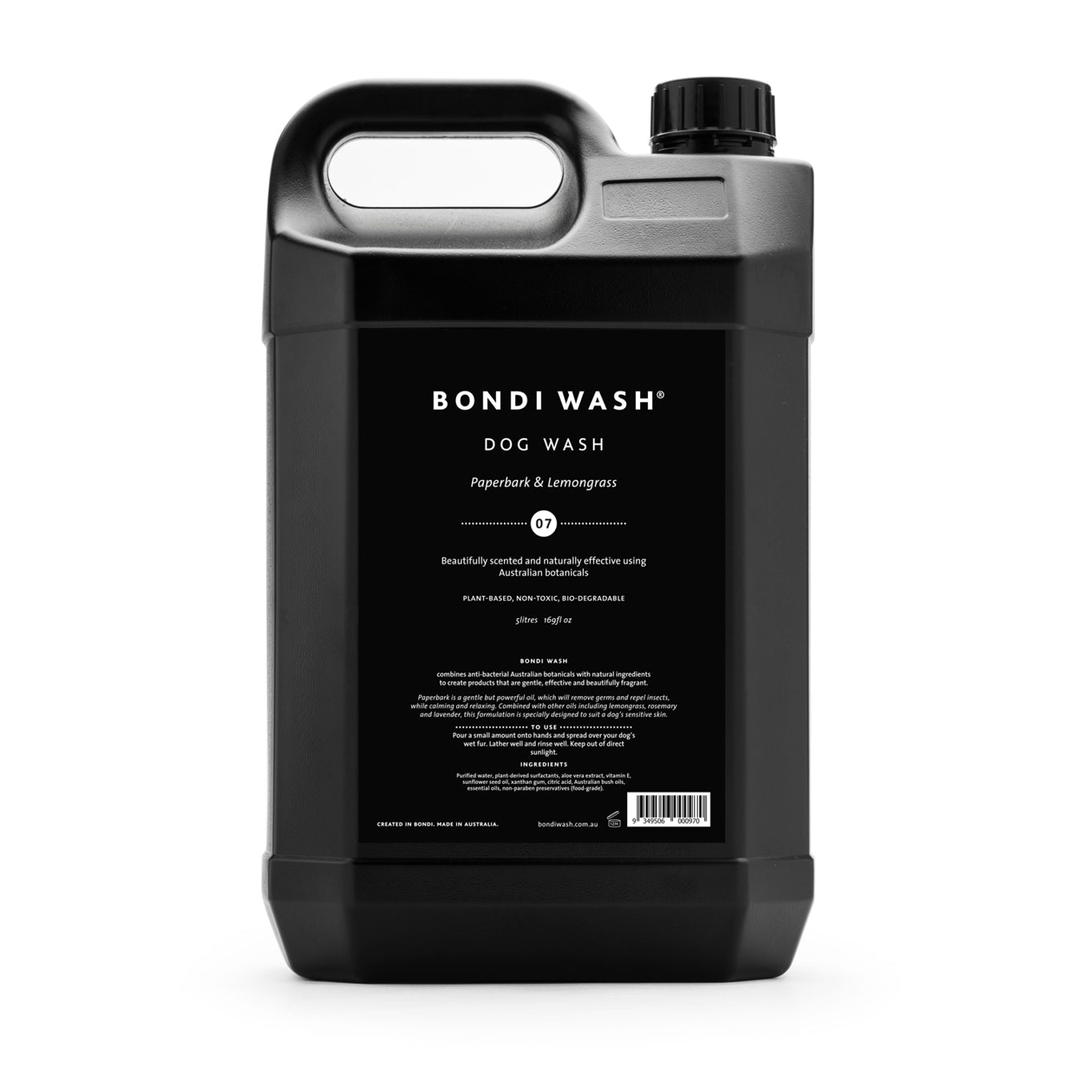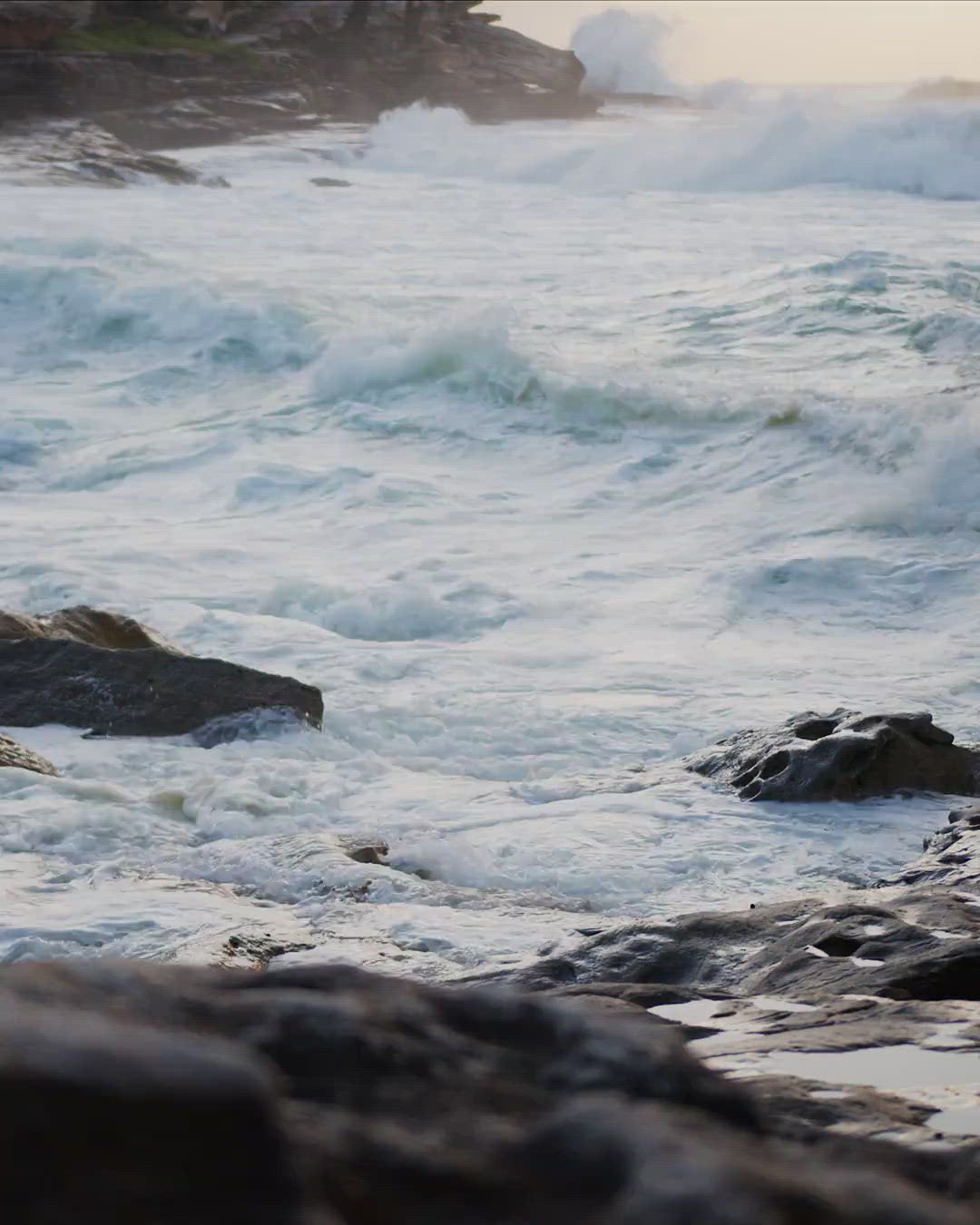 This variant is currently sold out.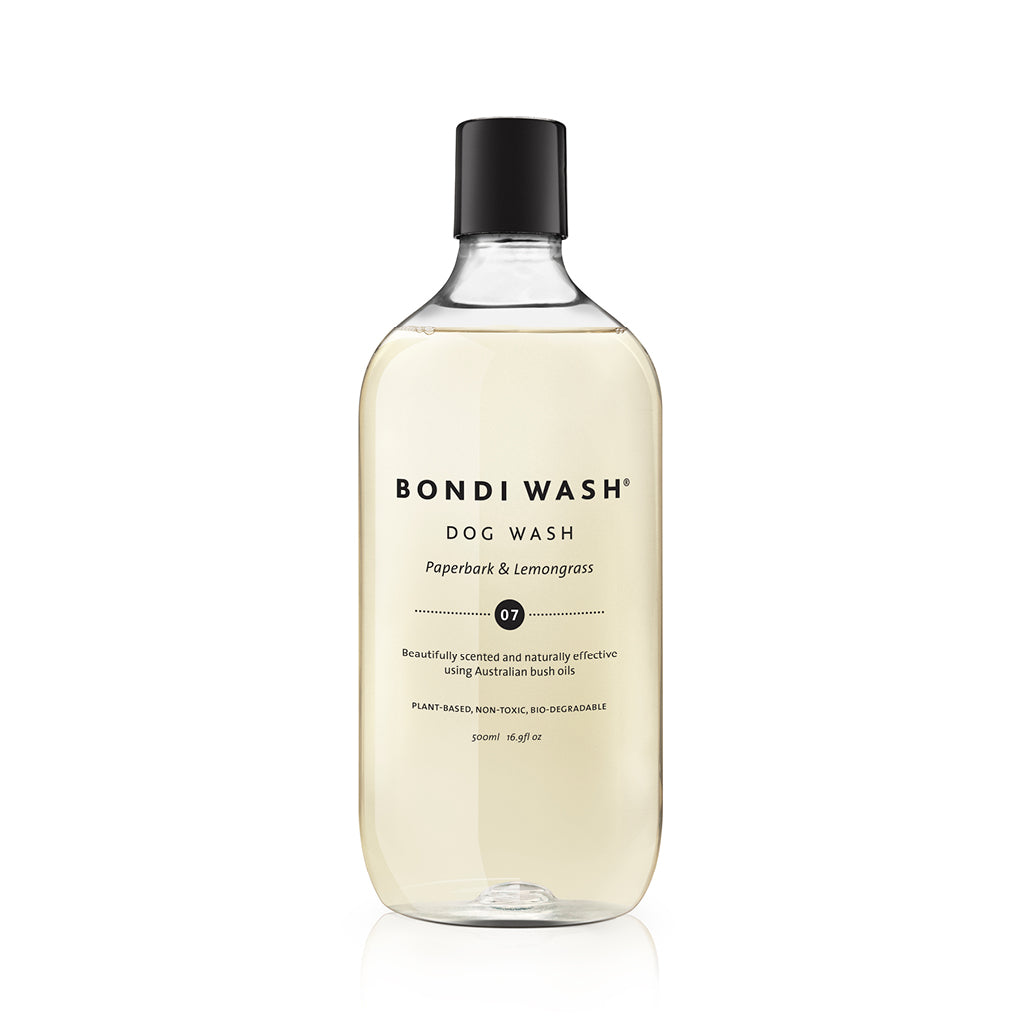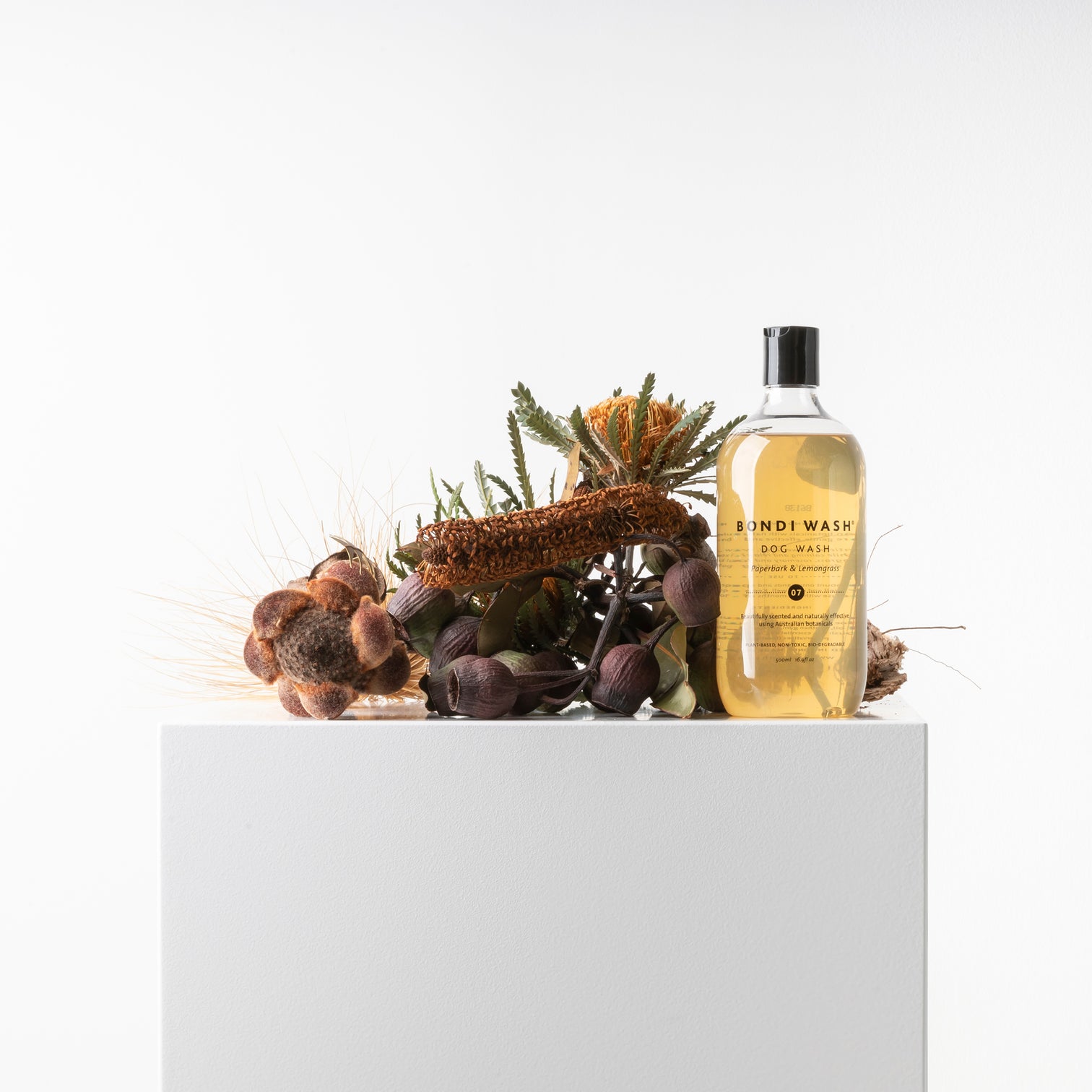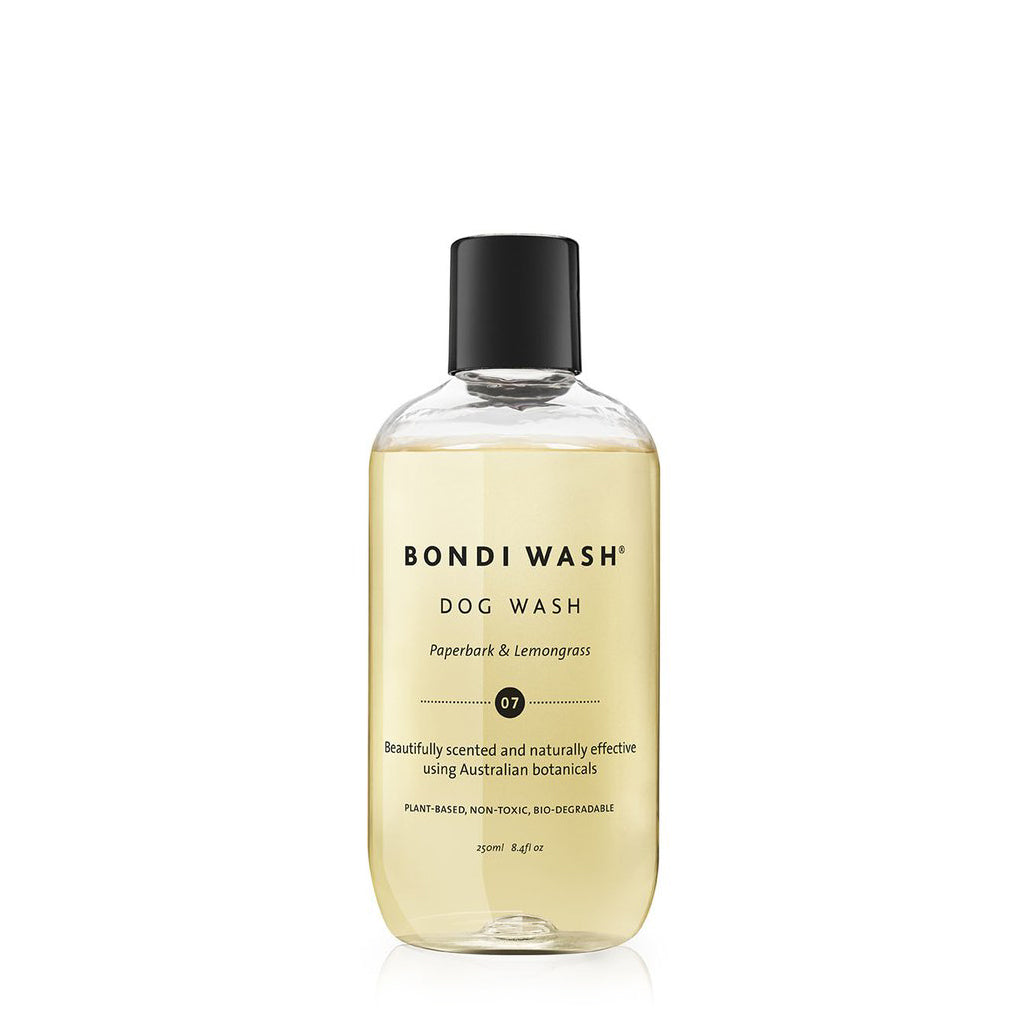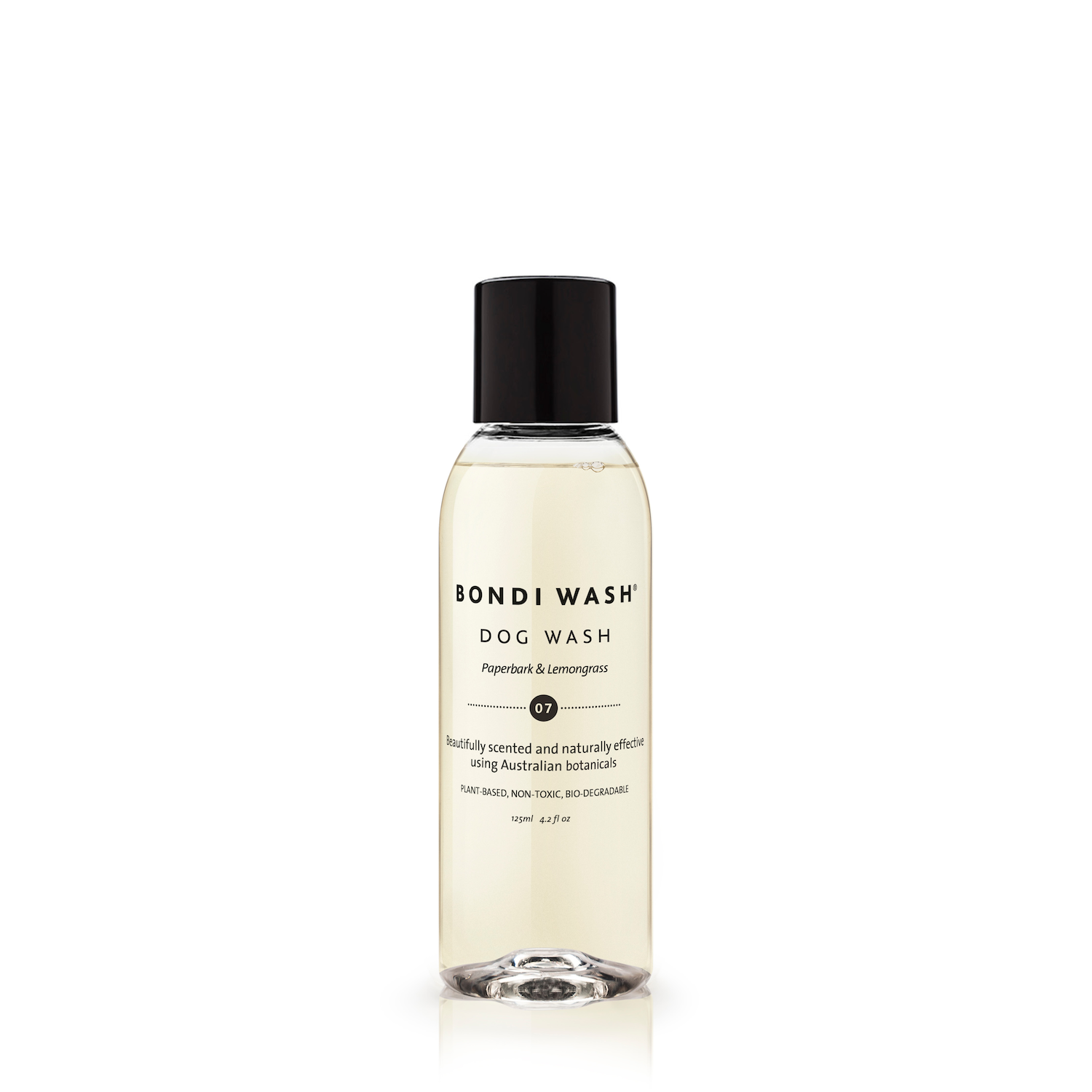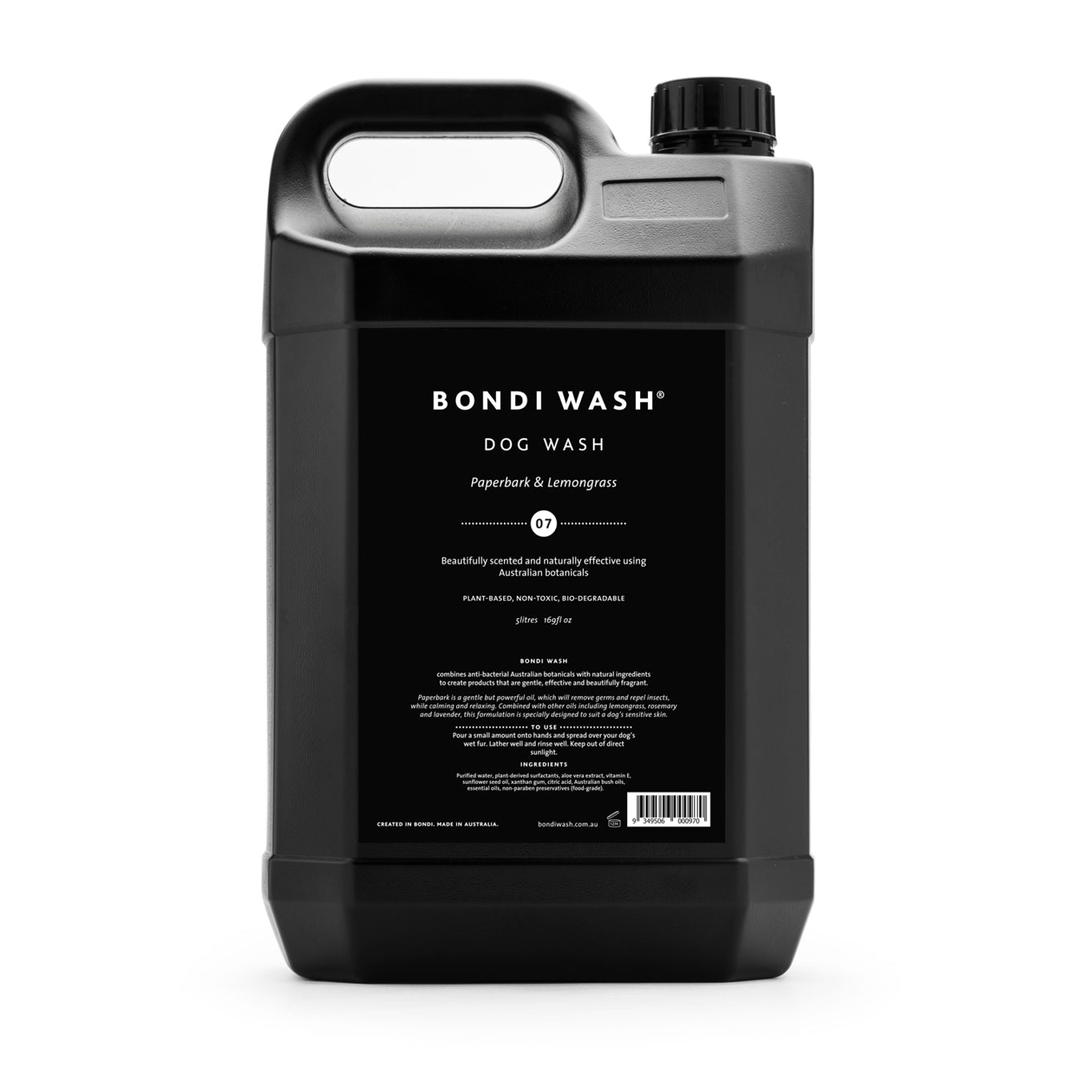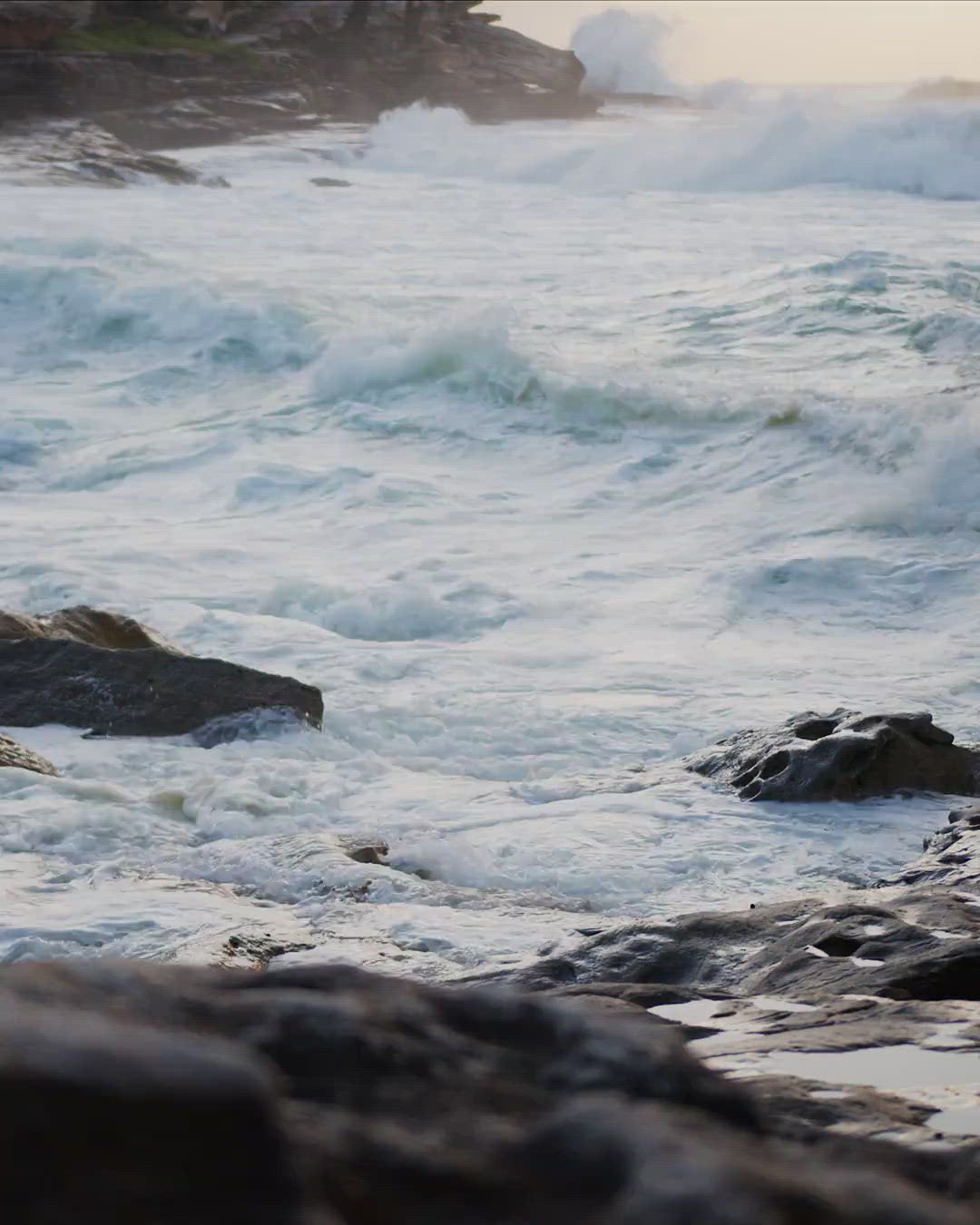 About
A gentle Dog Wash designed to suit a dog's sensitive skin or system. Fragranced in our Paperbark & Lemongrass essential oil blend which is specially designed for dogs - so it won't irritate your dog's sensitive skin.  Safe to use on other furry friends such as cats and horses.
Gentle, non-toxic formulation

99%+ plant-derived ingredients (<1% are food-grade preservatives to keep the products shelf-stable)

Suitable for dogs with sensitive skin

Made in Australia
Available in 500ml, 250ml, 125ml and 5L
A 5L pump to streamline your refill process can be found by clicking here.

To Use
Pour a small amount onto hands and spread over your dog's wet fur. Lather well and rinse well. Keep out of direct sunlight.
Ingredients
Purified water, plant-derived surfactants, glycerin, aloe-vera extract, vitamin E, sunflower seed oil, xanthan gum, citric acid, Australian bush oils, essential oils, food grade preservatives.
Bozo loves the dog wash
Very happy with the dog wash. Bozo smells amazing!
Smells amazing
I love the dog wash so much, it smells amazing, lathers well & the smell fades quite soon after drying to a very mild clean smell so it's not overwhelming for the dogs. I'm not sure it's concentrated enough though for my use hence 4 stars but I am open to giving 5 stars after more use as I work out a better way to apply for more coverage as I'm used to highly concentrated soap.
Dog Wash
Fabulous dog wash that leaves his fur soft.
Dog wash
I have been using this for 3 years now. It cleans my girl perfectly and leaves her smelling glorious for a long time. No irritation ever given the all natural ingredients. We love it! We use the conditioner & dry shampoo also.
A really great product..
I really liked the dog wash - and so did my pup! It lathered up and cleaned really well and left the pup's coat shiny-clean and smelling like she'd been out in the Aussie bush! Very happy so far - and the fact that the natural ingredients are gentle on her skin is a huge bonus. Highly recommended. :)