NATURAL WONDERS OF AUSTRALIA
February 10 2023
·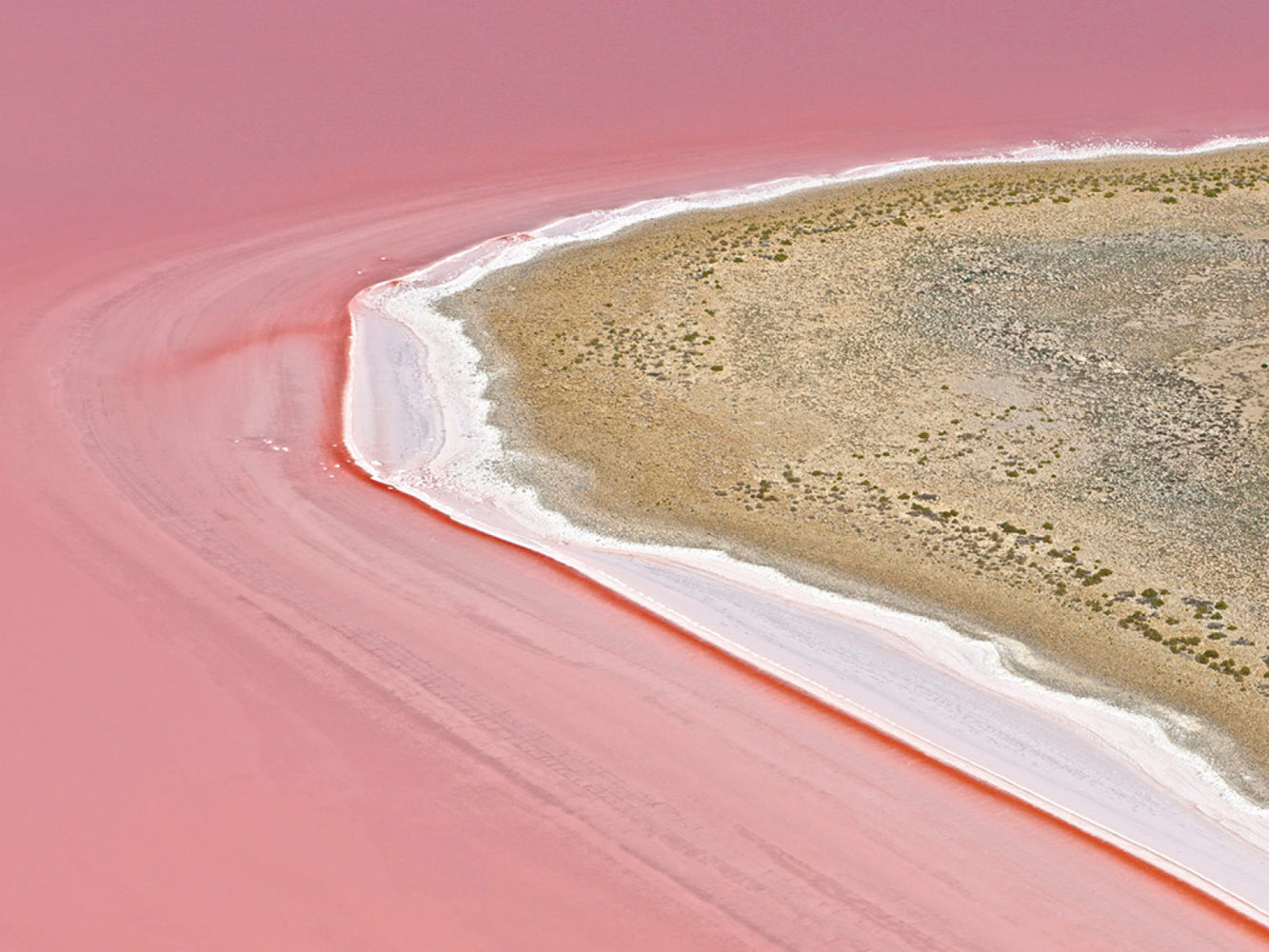 February 10 2023
·
Embark on a journey through the stunning landscapes of Australia and witness the awe-inspiring natural wonders that adorn this vast country.  From the rugged coastline of the Tasman Peninsula to the mystical beauty of the Pinnacles Desert, there are countless opportunities for adventure and discovery across the country.
Wave Rock, WA
At over 15 metres high and 100 metres long, this granite inselberg is thought to be 2,700 million years old with erosion over this time creating its wave-like formation.  Located four hours away from Perth, this rock in Hyden, is one of Western Australia's most famous landmarks and home to a music festival held in Spring each year.
Source: uneteaustralien.fr
Mungo National Park, NSW
World Heritage-listed Mungo National Park is Ngyiampaa, Mutthi Mutthi and Southern Paakantyi Country and final resting place for Mungo Lady and Mungo Man who were buried more than 42,000 years ago.  Their remains together with 20,000-year-old fossilised human footprints give an insight into the long, rich past of Australia's first inhabitants.
Source: qantas.com/travelinsider/en
Buchan Caves, VIC

These limestone wonders in the Buchan Karst Conservation Reserve, Victoria boast unique and intricate cave formations including stunning stalactites, stalagmites, flowstones and columns and are a popular destination for local and international visitors alike.
Source: visitmelbourne.com
Spring Brook National Park, QLD
A natural splendour, Spring Brook National Park is located on Brisbane's doorstep in the heart of Queensland. With breathtaking vistas, lush forests, cascading waterfalls and shimmering lakes, this true oasis makes for one of southeast Queensland's most spectacular day trips.
Source: australiangeographic.com.au
Kata Tjuta/Mount Olga, NT
Less well-known than the iconic nearby Uluru, but equally awe-inspiring is Kata Tjuta/Mount Olga.  Spiritual home to the Anangu people, the name for this 500+ million-year-old formation translates as 'many heads'.  Extremely significant for indigenous 'men's business', this site offers a walk between two of the largest domes where numerous plants, wildflowers and native animals can be seen.
Source: parksaustralia.gov.au
Tasman Island, TAS
A remote and rugged island located off the southeast coast of Tasmania, Tasman Island is a must-visit destination for those seeking to experience the unique and wild beauty of Tasmania.  Accessible by boat, this island is a popular destination for nature lovers, birdwatchers and outdoor enthusiasts, boasting pristine beaches, scenic trails, diverse wildlife and panoramic views of the breathtaking Tasman Peninsula and its surrounding waters.
Source: hunterandbligh.com.au / Jason Charles-Hill
Kati Thanda/Lake Eyre, SA
Surrounded by barren deserts, this iconic salt late promises a journey into the raw beauty of the Australian outback.  While a showstopper all year round, the best time to visit is when the rains have flooded it with water between April and October.
Source: southaustralia.com
Lincoln's Rock, NSW
Named after Australian mountaineer, Lincoln Hall who survived a near-death experience climbing Mount Everest, Lincoln's Rock takes in spectacular views of Jamison Valley in the Blue Mountains.  A favourite with the Instagram set, a wide, flat cliff edge is the perfect spot for a photograph as it looks as if the subject is perilously close to falling off when in reality, there is a smaller ledge just below it to break the fall.
Source: visitnsw.com
The Jump-Up Winton, QLD
The Winton Formation which is dated 95+ million years old has revealed more large dinosaur fossils than any other location in Australia with new sites regularly discovered.  The nearby Lark Quarry Dinosaur Stampede is a National Heritage Listed Monument, offering the best example of running dinosaur tracks in the world.  The Australian Age of Dinosaur outdoor museum is a must see for anyone – young or old – who may be interested in these prehistoric creatures.
Source: timeout.com
Californian Redwood Forest, VIC
An otherworldly haven of peace and tranquillity, the Californian Redwood Forest is a plantation of imposing Californian Redwoods (sequoia sempervirens) towering over 55 metres tall.  With its uniform rows of tree trunks, this hushed forest floor enjoys shards of sunlight breaking through the branches from above.
Source: timeout.com
The Aurora Australis (Southern Lights), TAS
Gaze in wonder at the Aurora Australis, also known as the Southern Lights. This natural phenomenon is visible in the southern hemisphere, offering a glimpse into the mysteries of the cosmos and an unforgettable experience where the sky comes alive with dancing ribbons of light.  The best place to see the Aurora Australis in Tasmania is in the southern and western regions, away from major sources of light pollution.
Source: tasmania.com
Berry Springs Nature Reserve, NT
Surrounded by verdant forests and crystal-clear springs, this idyllic sanctuary promises an escape from the hustle and bustle of daily life.  Indulge in the tranquil atmosphere and rejuvenate your spirit as you immerse yourself in the captivating beauty of these natural springs.
Source: visitlitchfieldnt.com.au
Pinnacles Dessert, WA
Around two and a half hours from Perth, this captivating destination features towering pinnacle formations – jagged limestone spires that rise from the golden sands of the desert.  As night falls, experience the true tranquillity of the national park as it comes alive with star-studded skies, illuminating the vast desert wilderness.  
Source: discoveringnewskies.com
Curracurrong Falls, NSW
Located an hour and a half from Sydney, Curracurrong Falls is nestled in the heart of the Royal National Park in New South Wales.  With the power of nature on full display, this picturesque waterfall is a testament to the beauty of the Australian bush and coastline.  Take in the tranquil sound of the cascading water and the lush greenery that surrounds it as you bask in the serenity of this natural wonder.
Source : Destination NSW / Daniel Tran 
Ikara/Wilpena Pound, SA
Eight times the size of Uluru and 300 metres higher, the 800 million-year-old site known as Ilkara or Wilpena Pound is located in the heart of the Flinders Ranges on Adnyamathanha Country.  This natural amphitheatre bordered by dramatic serrated mountains is 17km long and 8km wide and is best seen from the air or traversed on foot where spectacular views of the plain can be enjoyed from the top of the ridge.
Source: australiantraveller.com
Read more
✕