NATURAL SPAS ACROSS THE COUNTRY
October 12 2022
·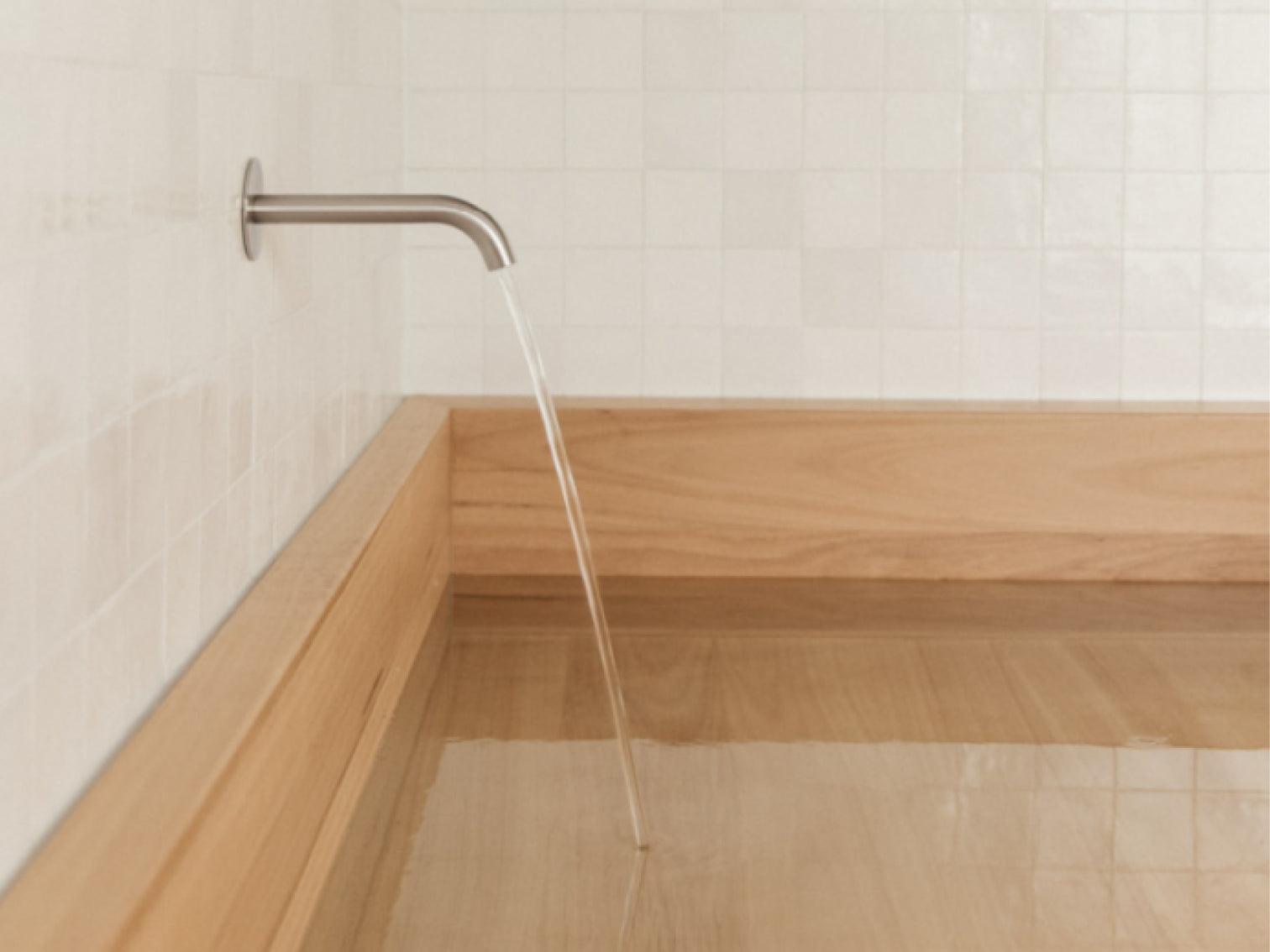 October 12 2022
·
Longer, warmer days signal a time of renewal.  Dormant trees burst into life, fragrant flowers impart their heady scents and thoughts turn to travel and time spent outdoors.  This seasonal transition is the perfect time to regenerate the body, mind and soul with a quick visit to a local spa or destination getaway for a fully-immersive experience - an opportunity to revive, revitalise and restore depleted energy levels.


Lume
Paddington, Sydney
Co-founder of ONDA Beauty, Sarah Bryden-Brown, has recently launched Lume - a home for clean beauty products and treatments, wellness workshops and events.  Tailored plant-based skincare treatments are complemented with holistic well-being rituals such as aromatherapy, massage and meditation to help restore and replenish energy.


Lon
Point Lonsdale, Victoria
The antidote to a busy life, Lon is located on the Bellarine Peninsula, a place where guests can reconnect with the beautiful experiences found in slowing down and keeping things simple. A small and exclusive space, Lon consists of three unique treatment rooms featuring mineral water fed soaking tubs, steam rooms and breathtaking views of the ocean. 
The Greenhouse Boathouse
West Burleigh Heads, Queensland
Gather the gang and head to The Greenhouse, a modern-day take on the traditional spa.  Choose from an array of soak sessions where guests can enjoy an organic face mask or intuitive massage. Partake in the communal rejuvenation space for a soak in the spa, a sweat in the steam room or a plunge in the magnesium pool.


Adytum
Braddon, Canberra
Showcasing their own line of all-natural, botanical-based, certified organic and vegan products, Adytum offers an extensive range of facial and massage options with a melding of ancient wisdom and modern practice.  Guests can also opt for a session in the bathhouse to purge toxins and relieve stress, a manicure and pedicure with a choice of vegan nail polishes or even a sound bath where practitioners use vibration to support the body's natural healing process.


Greenhaus Studio
Perth, Western Australia
Using only natural, organic and vegan skin and wellness products, Greenhaus Studio offers a selection of luxurious spa treatments to soothe the body and mind.  Combining Ayurveda, acupressure, reiki and aromatherapy, treatments are designed to enhance well-being, mindfulness and general health.


Kiva Spa
Mullumbimby, New South Wales
Nestled in a bamboo grove down a quiet lane in Mullumbimby, Kiva Spa is the perfect place to destress from the busyness of everyday life.  Just 20 minutes from Byron Bay, it features a spa pool, wood fired sauna, plunge pool, steam room, lush gardens, relaxation areas as well as massage therapy - to truly unwind and nurture yourself. 


The Sanctuary
Hobart, Tasmania
Using only natural, organic products, facials at The Sanctuary offer a holistic approach to skincare, aimed at client well-being and inner serenity.  Indulge in a rose quartz crystal face mask to calm the skin or perhaps a thermal infusing mask to heal, nourish and plump the skin.  Relax into a therapeutic massage or invigorating body treatment and leave feeling revived and newly centred.


Slow House
Bondi, Sydney
Defined by the mantras of slow living and drawing from the rituals of Roman bathing culture, Slow House are devoted to helping their clients live in a more conscious and balanced way.  Detoxify, increase metabolism and support skin health with an infrared sauna session, or take it up a notch with a yoga, boxing or pilates sauna followed by a dip in the ice bath to help minimise inflammation and support the body's immune, lymphatic, circulatory and digestive systems.


Qualia
Hamilton Island, Queensland
Surrounded by the Great Barrier Reef with views across to the Whitsundays, guests staying at Qualia Resort can indulge in luxury spa experiences designed to engage the senses.  The spa ethos surrounds a contemporary yet natural approach to day spa, utilising products with natural and effective ingredients. 
Source: unsplash.com / Content Pixie
Read more
✕