Native eating: Kingfish Crudo with Finger Lime
November 30 2017
·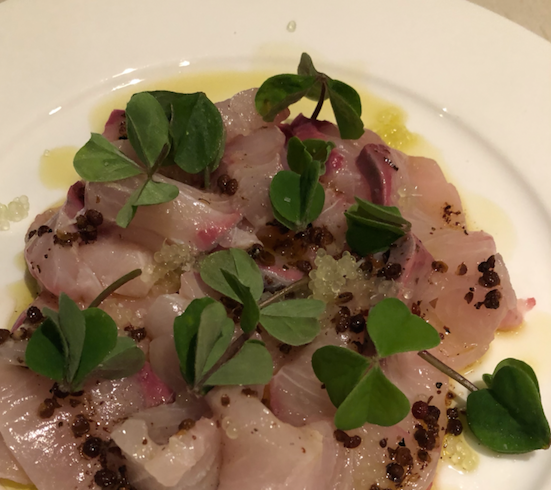 November 30 2017
·
Kingfish Crudo with Finger Lime by Enrico Tomelleri
Peppers Vinaigrette for Kingfish crudo
3 tsp pink peppercorn
3 tsp szechuan peppers
3 tsp green peppercorn
4 ea Ancho Chilli toasted and deseeded
200 gr light soy sauce
20 gr sesame oil
50 gr lime juice
50 gr water
300 gr extra virgin olive oil
Roughly blitz all the peppers together, mix together soy, lime juice and water and with a whisk emulsify the oils. Add the peppers and salt to taste. 
Slice the fish thinly and dress with the vinaigrette and fresh lemon juice. Garnish with some oca leaves ( or woodland sorrel if you can't find the oca).  Cut open finger lime and sprinkle the pulp over the fish before serving.
With thanks to Enrico Tomelleri, Head Chef of 10 William St.
Read more
✕