Where we eat in Paddington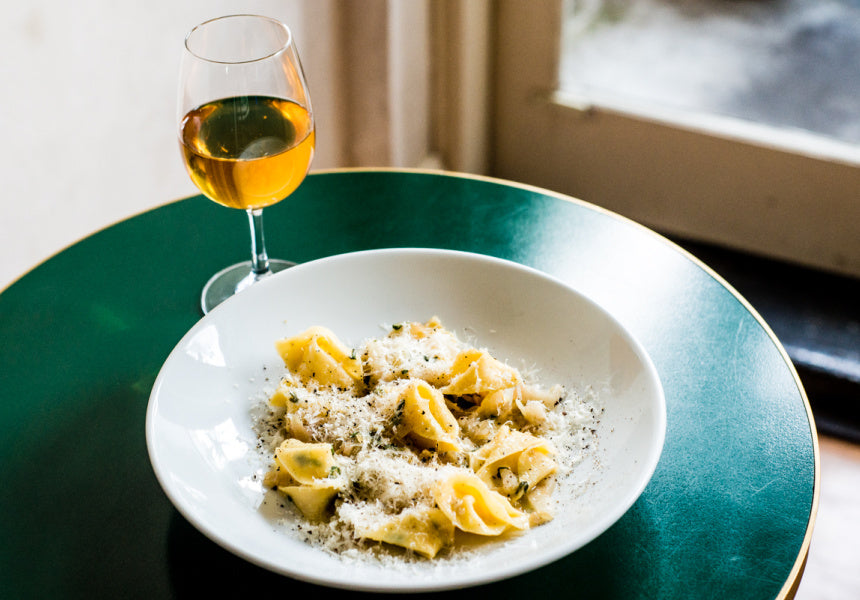 After recently welcoming our second store in Paddington, we now have the opportunity to experience many of the local restaurants, cafe's and bars that Paddington has to offer.  Here are some of our favourites. 
Alimentari, is an authentic Italian deli-style cafe complete with hanging baskets, cheeses and prosciutto.  A cosy spot perfect for a strong coffee and baguette. 
Barbetta, open for breakfast and lunch offering your favourite Italian dishes.  Try the Barbetta pasta making workshops in their dedicated open kitchen and pasta lab. 
Fred's, a welcoming venue for a long lunch or dinner with a focus on sustainability, sourcing fresh seasonal produce from local farms.  The menu is simple and delicious, with a majority of dishes cooked on an open Tuscan grill and custom made hearth.
Charlie Parkers, an intimate speakeasy style hideaway at the basement of Fred's.  A great selection of drinks and cocktails, we like the non-alcoholic Seedlip spice with lemon myrtle, sherry syrup, and citrus husks soda. 
The Paddington, a re-imagined pub in the heart of Paddington, perfect for a Sunday roast, or late night dinner and drinks.  The menu includes a great selection of rotisserie meats, fish and vegetables.
10 William St, an intimate bar and restaurant with an impressive, constantly evolving wine list.  Serving up classic Italian dishes, we recommend share plates of kingfish crudo, buffalo mozzarella, melon, and the lamb Ragu.
The Chicken Shop, a humble hole-in-the-wall with takeaway rotisserie chicken and salad. 
Chubby Cheeks, oddly named yet offers delicious share dishes inspired by Thai and Southeast asian cuisine.  The menu focuses on fresh, local produce with the interior design inspired by the bustling streets of Bangkok.
 Jackies, located at The Intersection offering a selection of Australian and Japanese inspired dishes.  Try the sushi menu, developed by head chef Josh Booker. 
 The Wine Library is a cosy and intimate wine bar and restaurant with an award winning wine list and a large selection of natural wines served by sommelier Tim Perlstone. You can also share tasting plates such as spanner crab risotto, ocean trout tartare and gruyere croquettes. 
Read more
✕