THE ACTIVE INGREDIENTS IN OUR CLEANSING SHAMPOO AND CONDITIONER
October 9 2019
·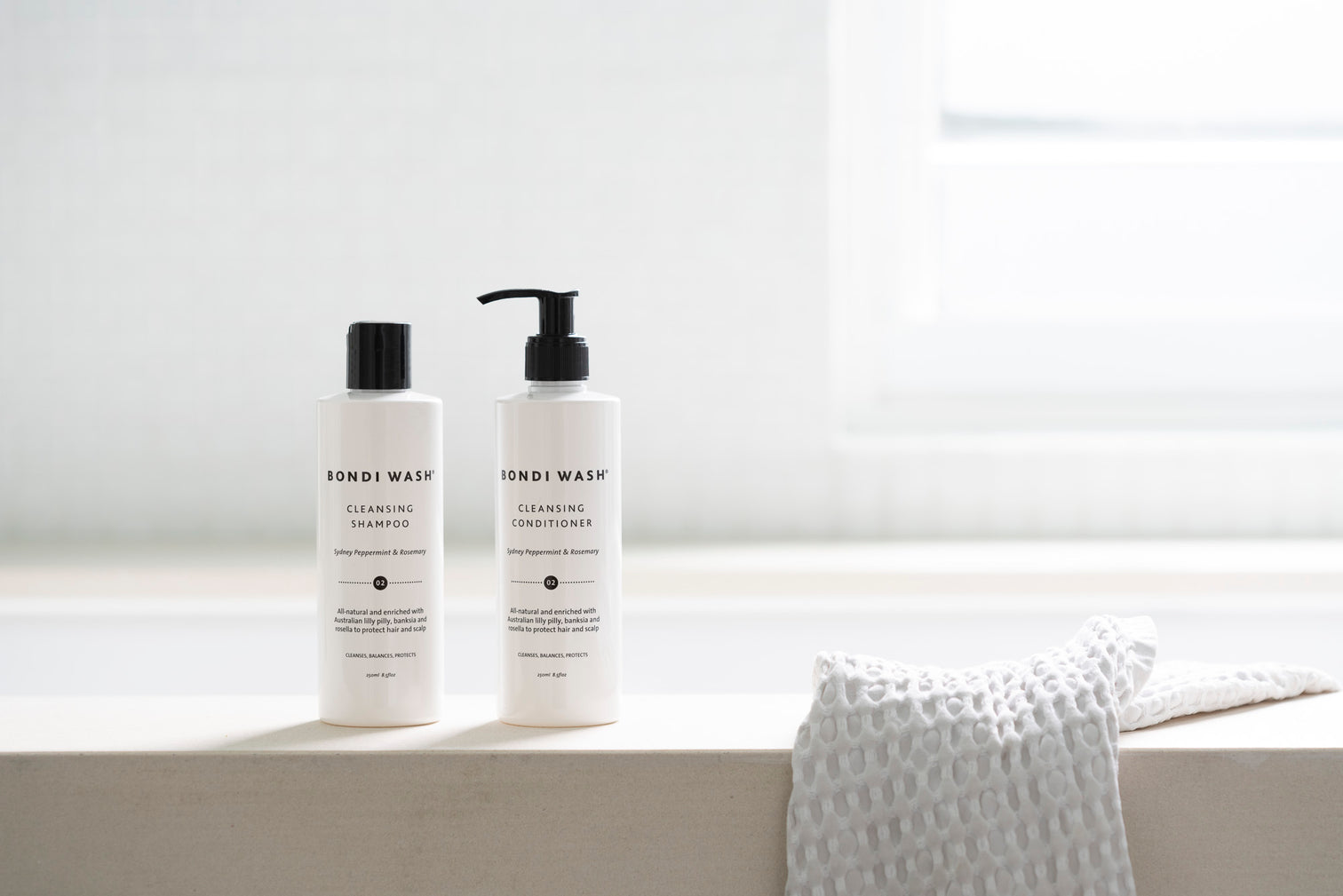 October 9 2019
·
Our natural shampoo and conditioner contain a number of Australian active ingredients that are beneficial to the hair and scalp.  The cleansing hair range has been developed for normal to oily hair enriched with Australian lilly pilly, banksia seed and rosella, along with natural extracts of wheat protein and carob.
Australian lilly pilly (Syzygium smithii) is rich in Vitamin C - a well-known astringent helping to protect the skin and hair.  On top of its naturally high vitamin C content, lilly pilly is rich in anthocyanins - an antioxidant and powerful free radical scavenger that is shown to prevent premature ageing of the skin and hair due to sun exposure.  
Banksia (Banksia serrata flower extract) is a hero ingredient which is deeply restorative for the hair.  Banksia flower is full on amino acids which are organic compounds found in the skin and hair - often referred to as the building blocks of protein.  Protein is absolutely vital for strong hair as hair follicles are essentially made of mostly protein.
Rosella (Hibiscus sabdariffa) is incredibly high in antioxidants which fight free radicals and help to safe guard the skin and hair from environmental damage from the sun and pollution.  Aside from the boost of antioxidants, Rosella is also rich in Vitamin C which helps to increase collagen production strengthening the hair follicle and root - preventing follicle damage and graying.  
Wheat protein (Hydrolysed wheat protein) is highly restorative as it is able to deeply penetrate the cortex of the hair.  The protein has been found to act similarly to an adhesive - it fills the voids that form in damaged cuticles and seals them with a film.  This function seals in moisture and prevents damage as well as promotes a silky feel.
Carob (Hydrolysed ceratonia siliqua seed extract) is an often overlooked powerhouse ingredient for hair.  It is naturally chock full of Vitamin E which is incredibly nourishing for the scalp and hair as well as aiding hair growth.  Studies have shown that Vitamin E widens the blood vessels on the scalp, thereby stimulating the growth of hair follicles.
Like all Bondi Wash products, the Cleansing Shampoo and Cleansing Conditioner are free from synthetic ingredients such as Sodium Lauryl Sulphate (SLS), Sodium Laureth Sulphate (SLES), sythetic fragrance, silicones, parabens and phthalates.  Read our journal article covering the ingredients that we choose to avoid.
Read more
✕