RHUBARB KAKADU PLUM BLONDIE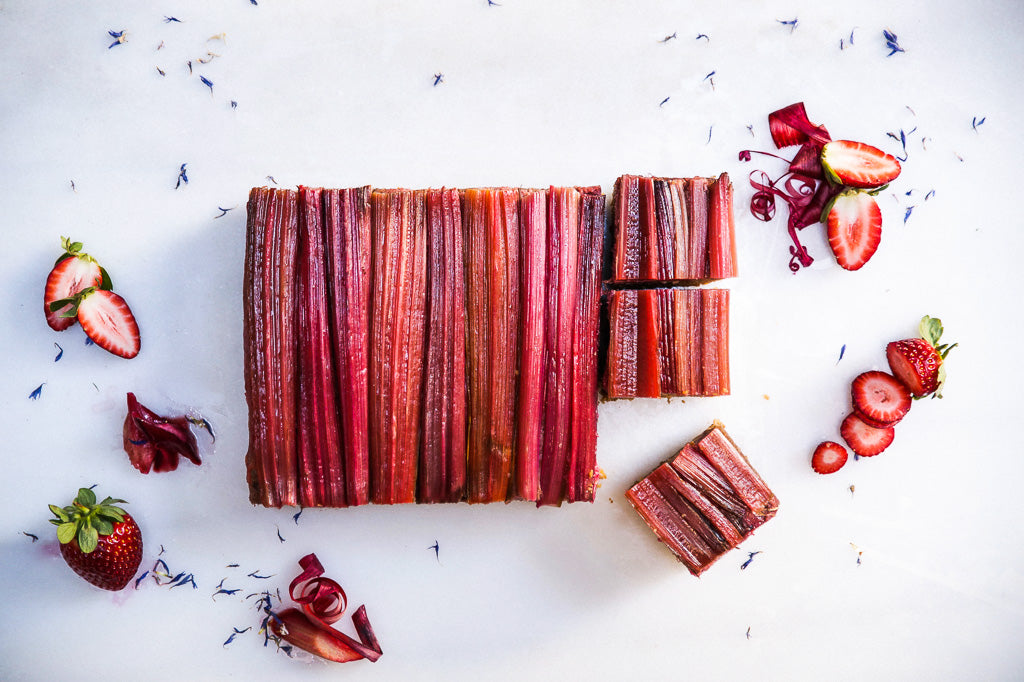 This month we feature a winter warmer using rhubarb - created by Jacqueline Alwill, Australian nutritionist and founder of Brown Paper Nutrition. Also wonderful in kids' lunch boxes, it's rhubarb kakadu plum blondie. Kakadu Plum is native to Australia with a high concentration of vitamin C and antioxidants, and rhubarb is a wonderful source of many nutrients including vitamin K, vitamin A and calcium.  With winter here, it's perfect for a much needed immune boost. 


RHUBARB KAKADU PLUM BLONDIE
Gluten Free / Dairy Free / Refined Sugar Free 
Serves 12-14
 
INGREDIENTS:
3/4 cup coconut oil, melted
2/3 cup maple syrup
1 teaspoon vanilla essence
1 tablespoon kakadu plum powder *
4 eggs
1/2 cup coconut milk
1/2 teaspoon bicarbonate soda
1/2 cup coconut flour
1 1/2 cup almond meal
pinch sea salt
½ bunch rhubarb, trimmed and sliced
 
Preheat oven to 180C and line a 16 cm x 24cm cake/slice tin with greaseproof paper. In a large bowl, whisk together coconut oil, maple syrup, vanilla, eggs, kakadu plum powder and coconut milk. Fold bicarbonate soda, coconut flour, almond meal, and sea salt through the wet ingredients until well combined. Pour mixture into tin. Arrange rhubarb over the top of brownie mixture. Place in oven to cook for 40-45 minutes. Allow to cool in tin before slicing and serving.
 
*Find Kakadu plum powder here.

This wholesome recipe provided by nutritionist and author, Jacqueline Alwill, @brownpapernutrition. To order the newly launched Brown Paper Eats vegetarian and vegan, ready made, home delivered meals head to www.brownpapereats.com
 
Read more
✕