OUR GUIDE TO THE BEST NATURAL PERFUMES
April 27 2022
·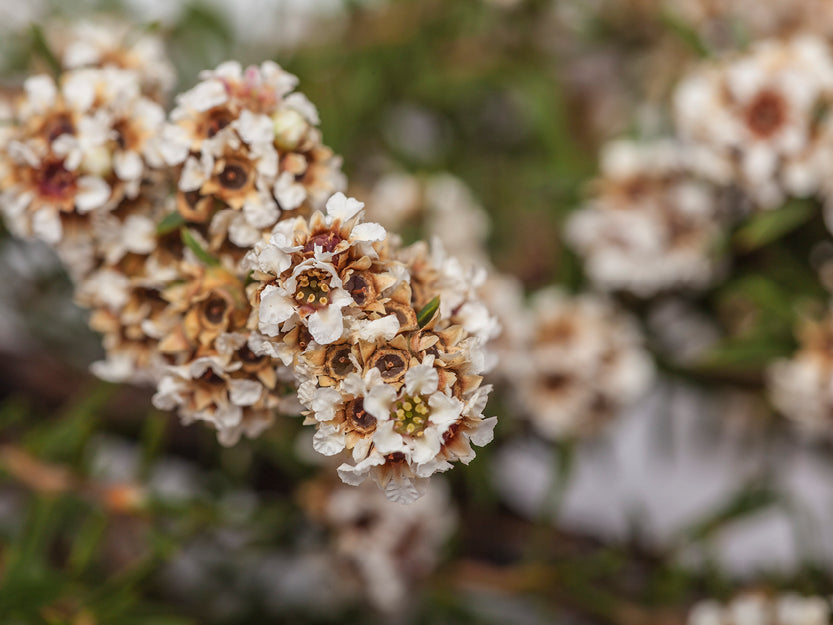 April 27 2022
·
With Mother's Day just around the corner, the gift of scent is always a popular choice.  Synthetic fragrance is one we avoid for many reasons, but finding the right natural fragrance can be difficult as they are not widely available in department stores and chemists to test and purchase.
Natural perfumes are created the way perfumes used to be - derived from essential oils, extracts and natural ingredients that have been used for thousands of years.  Synthetic fragrance was developed relatively recently - with the industry blossoming from the 1920s thanks to Chanel No. 5.
We have listed some of our favourite natural perfumes with a range of scent profiles to help you pick the right one for Mum.
1. Samuel Gravan – So Like a Rose
For those that like a fresh, rose scent.  Intriguing.  Primal.  A fresh spicy floriental with three types of rose.  Top notes include lime, pink grapefuit and sweet lime.  Middle notes capture rose, cardamom, ravensara and cypress with base notes of benzoin, frankincense, oakmoss, amyris and sandalwood. 
2. wyalba – Rugged
For those that like an earthy, citrus scent.  Resilient and raw.  Awe-inspiring wonder.  Robust and strong, imposing in natural form including notes of coastal tea tree, seabuckthorn and rosalina.
 3. Yusei - Incense
For those that like a smokey, floral scent.  An exotic journey of extremes: the delicate sweetness of Rose and Jasmine, alongside the smokiness of Tobacco.  As the name implies, Incense is a doorway to another realm.
4. wyalba – Wildflower
For those that like a wild, floral scent.  Breathe in the heady spring scents of a suburban garden.  A unison of cultures as native gems grow alongside imported blooms.  Notes of Tasmanian boronia, Arabian jasmine, Italian citrus blossom and Indian cardamom.
5. Ayu – Black Musk
For those that like an oriental, woody scent.  Black Musk takes you deep into the forest where the earth is rich and exotic plants blossom in secret. Sacred labdanum and jasmine petals are tangled in woody notes of vetiver, agarwood, henna and sandalwood, transforming a tender floral into a dark powerful aroma that grounds and mesmerises the senses
6. 
Bondi Wash – Fragonia & Sandalwood Body Spray
For those that like a floral, woody scent.  Fragonia is a bush oil with delicate floral notes, blended with Australian sandalwood and other beautiful oils including ginger and patchouli for a calming and grounding natural scent.
 If none of these appeal, our friends at Sensoriam also have a beautiful selection of some of the finest natural perfumes. 
Read more
✕