Mike's Immunity Juice
February 10 2022
·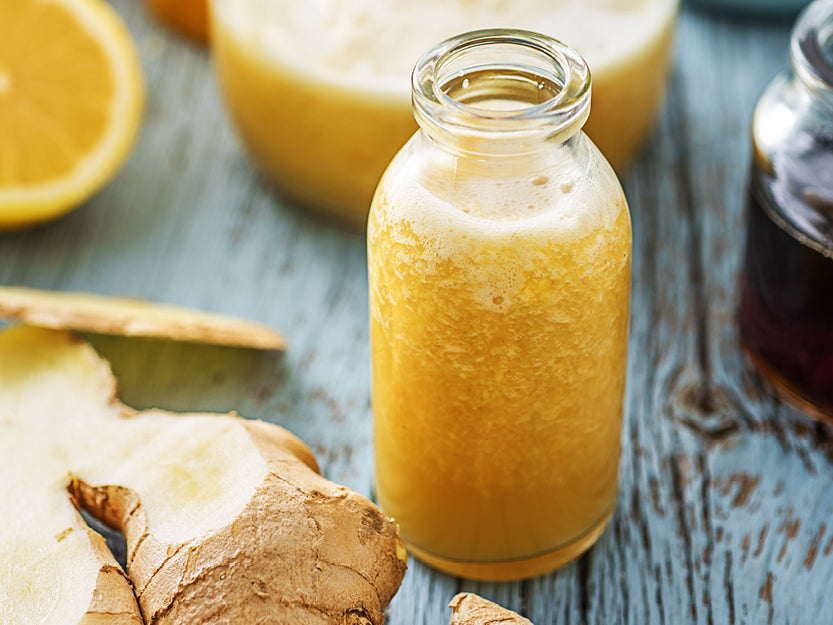 February 10 2022
·
The Bondi Wash team members are doing all they can to boost their immunity and stay fit and healthy during this time.  To support a strong and healthy immune system, Belinda has shared an immunity juice recipe from her friend Mike featuring botanical superfoods including turmeric and ginger which are known to boost immunity.  We've been drinking shots every morning - it has quite a kick to it and feels like it's helping to keep us strong on the inside.
Ingredients:
1 handful of freshly grated ginger

1 handful of freshly grated turmeric 

3 lemons, juiced

1 teaspoon of pepper

1 tablespoon of honey

400ml water
Method:
Place 400ml water in a pot and bring to a boil over a high heat

Grate the fresh ginger and turmeric and add into a small saucepan on a medium heat

Add a teaspoon of pepper and pour over boiling water, letting it steep for at least 20 minutes.

When cool, add the juice of three lemons and a tablespoon of honey.

Strain using a funnel into a juice bottle and p

lace in the fridge to cool.
For maximum health benefits, have a shot every morning.
Storing instructions: Keep in the refrigerator for up to two weeks.
Image credit: Hello Fresh
Read more
✕