May Gibbs x BONDI WASH
March 22 2023
·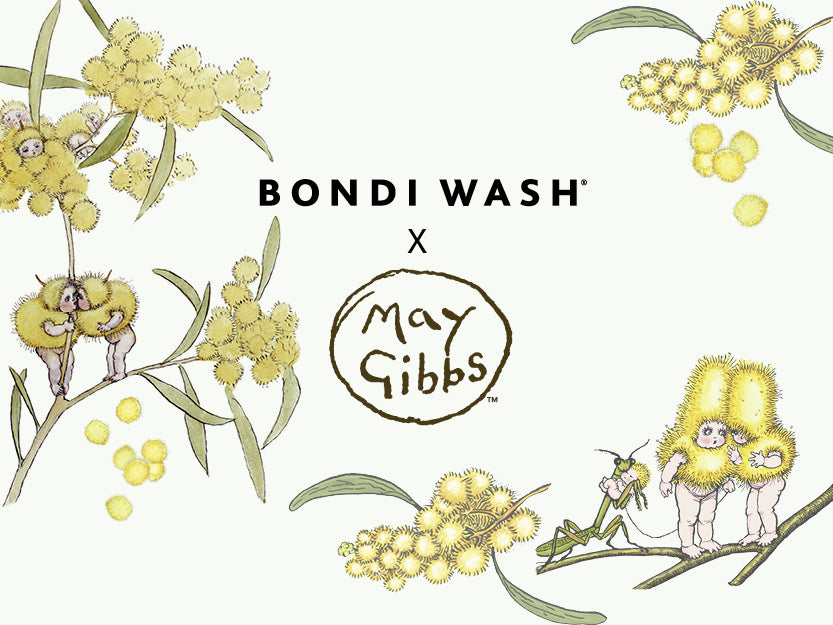 March 22 2023
·
When thinking of Australian authors and illustrators, it would be hard to find a more fitting ambassador than the much-loved, May Gibbs – her name synonymous with the unique beauty of our native flora.
Last year BONDI WASH was invited to collaborate with the iconic brand May Gibbs to create a range of specially designed baby products that feature the artworks of this celebrated illustrator, each product in gorgeous new packaging and tailored to honour her lasting legacy.
With the BONDI WASH commitment to the virtues and beauty of native botanicals and May Gibbs' captivating fantasy world based on the unique Australian bush, this new partnership sees the merging of kindred spirits in benefit of two very worthy causes.
Through her foresight and generosity, proceeds from the sale of May Gibbs products have supported thousands of Australian children living with disability and their families. All royalties on sales of May Gibbs products assist the works of The Northcott Society and Cerebral Palsy Alliance. 
© The Northcott Society and Cerebral Palsy Alliance 2023
Read more
✕