NATIVE FOOD MONTH: LEMON MYRTLE ROAST CHICKEN
September 1 2019
·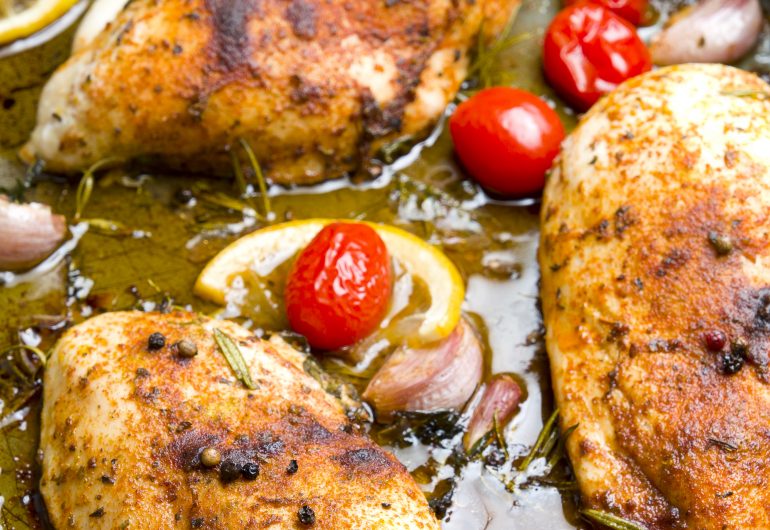 September 1 2019
·
INGREDIENTS
 2 tbsp olive oil
1 large free-range chicken, cut into 6 pieces, skin and bone left on
8 cloves garlic
2 tsp Lemon Myrtle extract
10-12 cherry tomatoes
1 lemon sliced
4 desiree potatoes, each cut into 6 wedges lengthways
METHOD
Preheat oven to 190C. Place the potatoes in a saucepan of water and boil for eight to 10 minutes, then drain and set aside. Heat half the oil in a heavy-based flameproof baking dish over a moderate heat. Brown the chicken pieces in the pan, turning once, until skin turns golden brown. Turn off the heat and add the remaining oil with the garlic and potatoes, tossing together gently to coat with oil. Add the Lemon Myrtle extract over everything and the sliced lemon.
Season with salt and pepper and place in oven for 45 minutes, taking it out twice to turn the chicken pieces and vegetables. Add tomatoes for the last 10 minutes.
Remove from oven and arrange vegetables in a serving dish, with chicken on top.
Recipe adapted from Jamie Oliver.
Read more
✕