SPONSORING EPHEMERAL ARTIST ELAINE CLOCHERTY
September 27 2018
·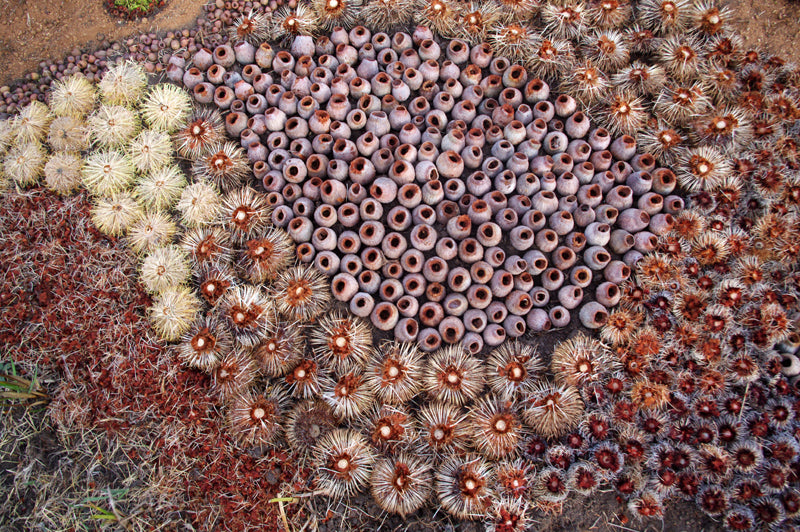 September 27 2018
·
Bondi Wash are proudly sponsoring West Australian ephemeral artist Elaine Clocherty to exhibit at this years' Sculpture By The Sea at Bondi Beach.  Elaine's art involves working directly with the land, sourcing found local native plants and materials to create ephemeral installations with a focus on environmental issues. 
Elaine will also be creating two unique sculptural installations within the Bondi Wash flagship stores at Bondi, and the new retail store soon to open in Paddington.
Her upcoming exhibit is titled 'Karda - Megalania' created in collaboration with indigenous artist Sharyn Egan.  The structure is made of woven grass and raffia in the form of the 'Megalania', an extinct 5m long native lizard.  Placed on the ground 40cm deep it references an archaelogical dig where the 'Megalania' might have been uncovered.  Karda looks at extinction and major climatic changes whilst questioning the outcome of our contemporary actions.

You can visit Elaine's sculptural work between 18th October and 4th November at Sculpture by the Sea and after October 21 in our stores. 
Read more
✕