BONDI WASH PETS
April 10 2022
·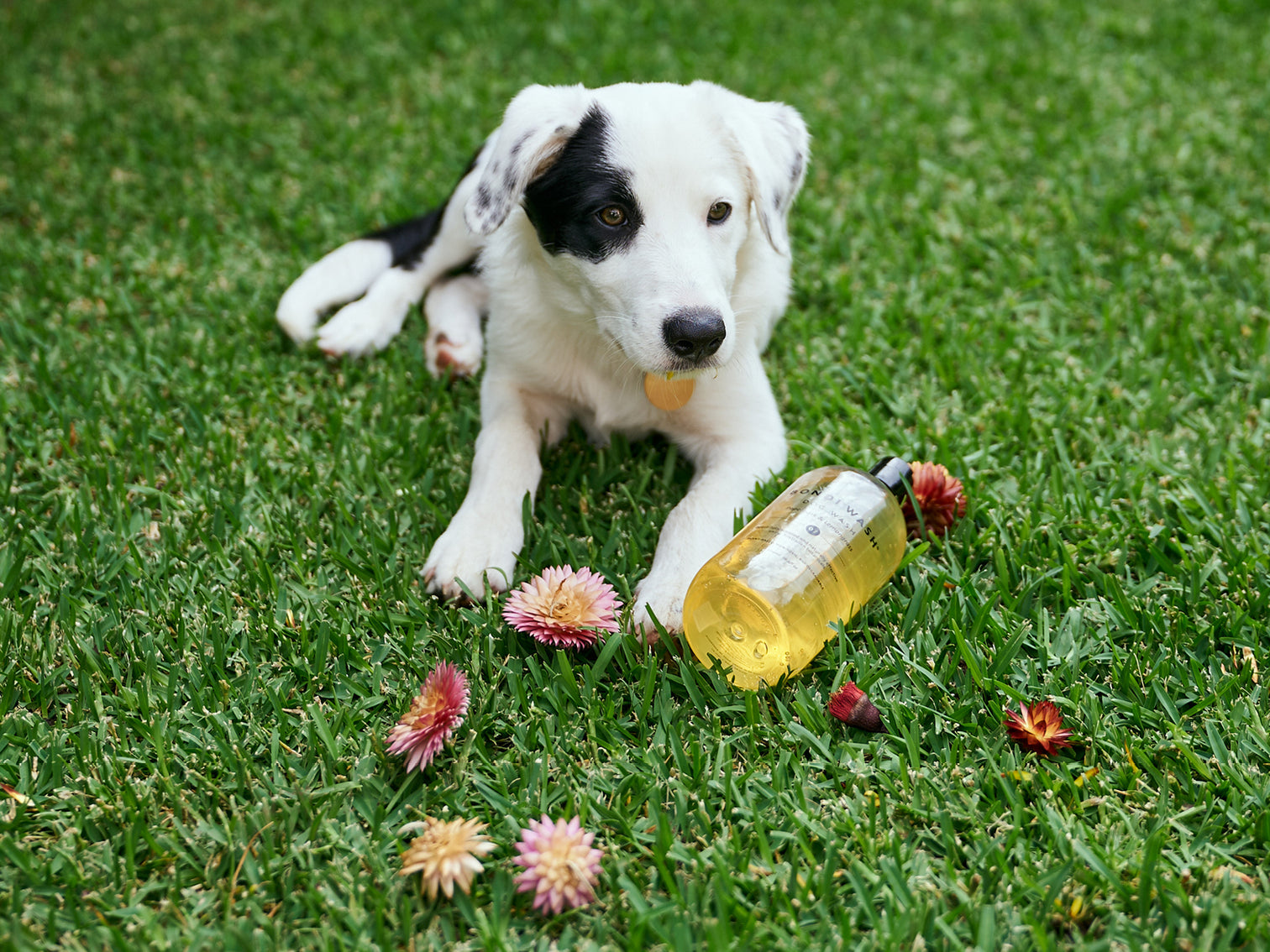 April 10 2022
·
The 11th of April marks National Pet Day, a time to appreciate all the good that pets bring to our lives and focus on reducing the number of animals in shelters.  The immeasurable happiness that a pet brings can make a real difference to quality of life, especially for those who are isolated or manage depression.  They can give us a reason to exercise, improve our health, help us interact with others or just give us a good laugh.
Since the start of the pandemic, over two million households took ownership of animals – testament to the happiness and companionship a pet can bring, especially during times of uncertainty and loneliness.  Over 69% of Australian households now have a pet – that's over 29 million animals who have a place to call home. 
Without a doubt, dogs make wonderful companions – a source of love, comfort and support.  Research has shown that dogs understand humans more than they do other animals which speaks to the strong connection many people have with their four-legged friends.  Cats, rabbits and guinea pigs can also form close, loving relationships with their owners and can easily be housed in smaller environments.  Horse, donkey and pony ownership can improve confidence and self-esteem, regulating blood pressure and stress levels, while the company of a bird or fish can also induce feelings of calm and peace.
Introducing just some of the many pets owned and loved by the BONDI WASH team both here and abroad…
Left: My name is Roger and I'm an elderly gentleman Spoodle.  I was born in Melbourne in 2008 so I'm almost 14.  I like fine food, soft furnishings and the quiet life.  I flirt with the ladies – they like me a lot.  I love being a model for BONDI WASH and having my picture taken.  I also enjoy dressing up.  I get called 'Princess' by my friends and family which is a bit unfair.  I don't love my new sister Billie – she's very annoying.
Right: My name is Billie and I'm Roger's sister.  I'm a sweet-natured short-haired Border Collie.  I was born in Goulburn and there are many days I wish I was living on a farm chasing sheep.  Instead I chase balls and magpies.  I love Marks Park and my favourite thing ever is to swim in the ocean.  When I'm frustrated I chew shoes, socks and sanitary napkins and dig holes in the garden.  I love my big brother Roger the Spoodle.
Left: My name is also Billie and although they try to tell me I'm a Staffy, I am actually more human than they realise.  I am very clever but quite sensitive so please don't scream during a scary movie because I won't cope.  My hobbies include sleeping, cuddling, running and chewing – my favourite ball was manufactured for captive lions, tigers and bears and is the only toy I haven't managed to destroy – yet.
Right: My name is Huck, I'm a cuddly King Charles Spaniel.  I was born in Toronto, Canada where I still reside.  When I am not sleeping or begging for food you can find me cuddling with my girlfriend Mulligan.  She is a beautiful Golden Retriever.  I don't love swimming, but I do love to sit by the water and listen to the waves.  Winter is my least favourite season as I hate the feeling of snow on my paws.  Hopefully one day I can visit my sister in Sydney, where the climate is much more suitable for me. 
Left: I'm an energetic, four year old Boxer from Wagga Wagga but now reside in Sydney.  My Dad named me after Leo Barry from the Sydney Swans who was described as a 'star'.  I live up to my name.  I have two moods – I'm either hyper alert and bouncing off the walls or I'm bored and sleepy.  There is no in-between.  I like to chase my tail, prefer to drink water from the tap and dislike bath time a lot.
Right: We are Kim and Nana, Bengala cats with quite a peculiar character, more like dogs actually – we like to play with the ball and bring it back.  We are really attached to our human and like to take part in all video calls keeping an eye on proceedings from the side of the laptop.  We are very clever and always hungry despite eating three times a day (only fresh meat, of course) so we worked out how to open the fridge and help ourselves.  Unfortunately our human now secures it with a special lock. 
Left: My name is Betty.  I'm a fluffy Corgi living my best life on the French Riviera.  I was born in 2010 in the Northern region of France before moving to the sunny South.  I really enjoy going to the salon to be groomed as I always receive a treat afterwards.  I love napping, although my sister Tara always wakes me up to play –she can be really pushy sometimes.  You can often find me in the kitchen, assisting my owner while she's cooking – just in case something falls onto the floor. 
Right: My name is Tara and I'm a Belgian Malinois, living in the South of France since 2009.  My mission is to protect my owners, although not on scary stormy days.  I think playing is essential and my motto is, 'there are never too many toys'.  I love my daily walks  and enjoy exploring new places.  I don't enjoy swimming in the pool, you never know what's underwater.  I wish my sister Betty would play with me, but she's too lazy — we're so different.
Left: My name is Champ and I live with my brother, Smudge.  We are both short-necked Macleay River turtles and boy do we move fast!  We are incredibly strong, using our necks to flip ourselves over to make a dash – once we managed to escape from our enclosure and made a run for it.  While I'm a bit of an extrovert, Smudge is on the shy side but we are expected to live up to 75 years so there is still plenty of time to try new things.
Right: My name is Noodles and I'm a five year old rescue dog who was found as a puppy in a ditch just outside Bathurst.  Being of working dog heritage I love to round up anything that moves (and at times, doesn't move) including the light rail, people jogging, birds and flying bats and even waves which is very strange!  Like many dogs during the pandemic, I averaged 5-6 walks a day and only once didn't feel like going.
Left: Our names are Xiao Cao and Yu Yuan – we were named after our mum's love of bubble tea.  We were both born in Italy in September 2021, so we're really still kittens.  There is only ten days between us so we are very close friends.  We enjoy wandering outside to take photos with passersbys.
Right: I'm a Brazilian Mastiff named Quentin, born in 2020 in Rome.  Italian culture adds a bit of fun and empathy to my aggressive Brazilian character.  Although it may not seem like it, I am nice when playing with other dogs.  Sometimes even too nice – can you believe I was bitten by a Labrador?  I have many toys, but I don't like any of them – I only like forbidden things like towels, ice-cream and yoghurt.
Sadly, a staggering 400,000 animals end up in shelters each year, desperately seeking a new home.  If you have the time and resources to responsibly care for an animal, why not consider giving one of the very worthy candidates a second chance this National Pet Day.
Read more
✕