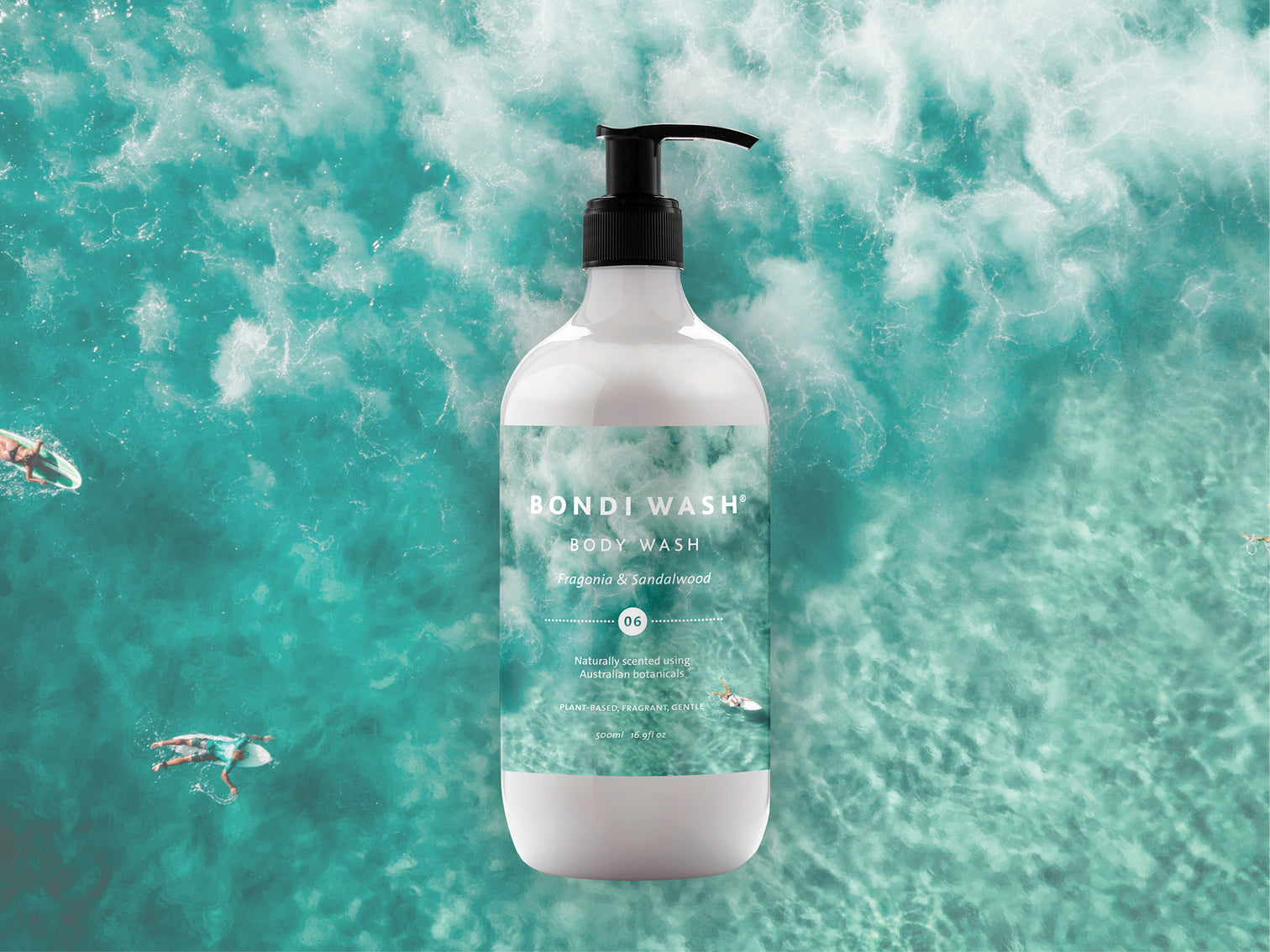 As a brand born by sea, BONDI WASH is proud to collaborate with global non-profit SurfAid to create a new limited-edition Body Wash in Fragonia & Sandalwood to support remote surfing communities in need.
SurfAid is dedicated to improving the health and well-being of remote surf communities across Indonesia and in the Solomon Islands. A share of sales from each Body Wash will go to SurfAid to support sustainable programming to deliver healthcare, clean water, sanitation and improved nutrition in remote surf communities. 
'I'm so happy to be supporting Surf Aid who do incredible work supporting remote communities through their surfing networks in helping mothers and children access basic health care including vital prenatal and post-natal care to give children the best start in life.' – Belinda Everingham, Founder and CEO of BONDI WASH
The limited-edition Body Wash will be available to purchase at the SurfAid Cup Bondi 2023, which takes place at Bondi Beach on Friday, 26 May. One hundred percent of sales for the duration of the event is going directly to the fundraising efforts on the day. The event will see professional surfers matched with local teams to raise money and is supported by some of the biggest names in the surfing industry, including Tom Carroll, Shane Dorian, Mark 'Occy' Occhilupo and Layne Beachley.
A limited number of this specially branded Fragonia & Sandalwood Body Wash will alo be available in the BONDI WASH Paddington and Bondi Beach retail stores and online at bondiwash.com.au.
Read more
✕