AUSTRALIAN NATURAL ESCAPES
March 31 2022
·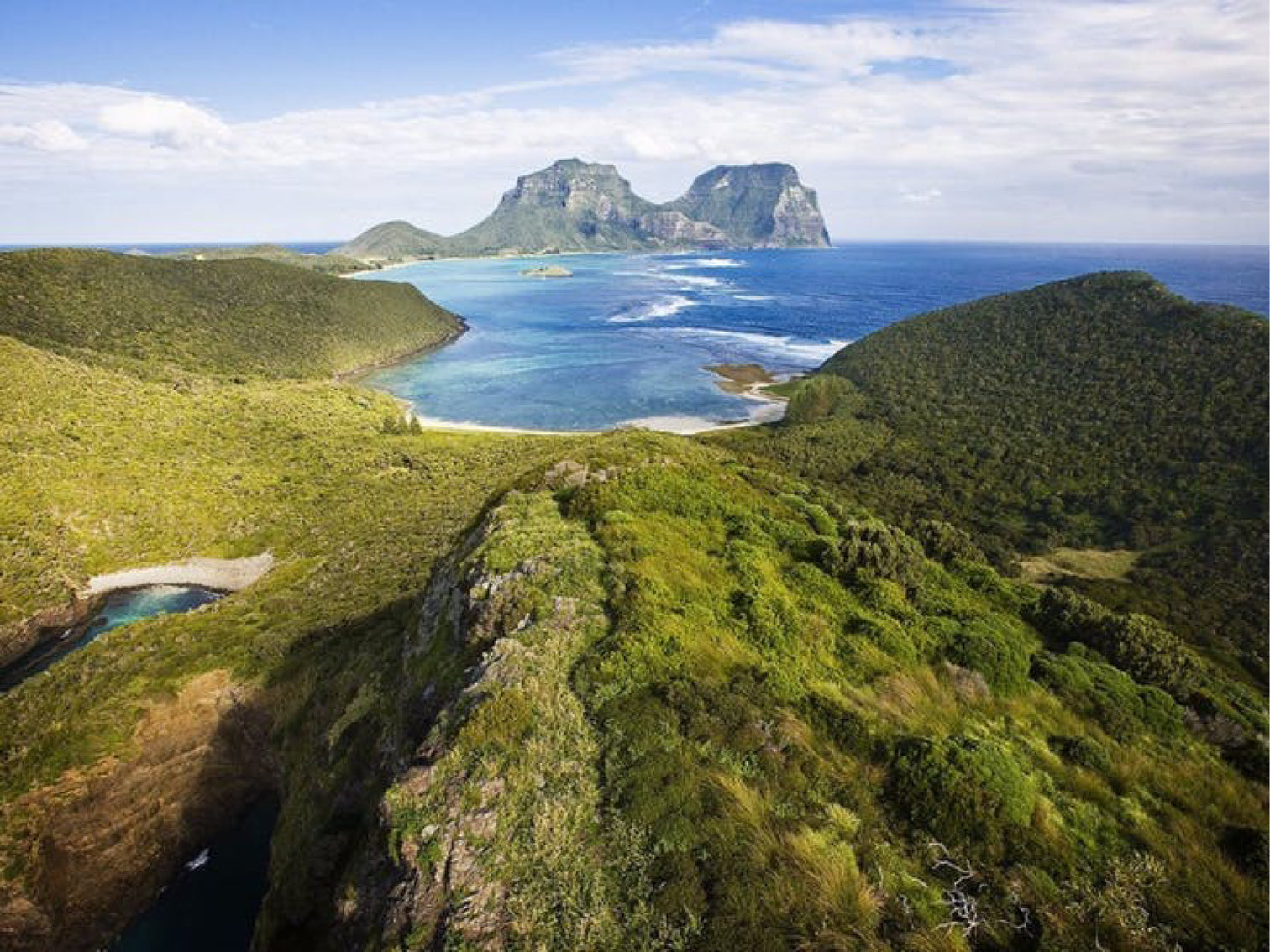 March 31 2022
·
Before the pandemic close to a million Australians were travelling abroad each month.  Enter COVID and numbers plummeted to next to none.  While it's now possible to travel abroad, it comes with a lot of uncertainty. 
If there has been one good thing to come from the pandemic and the restrictions that followed, it's been a renewed interest in holidays at home.  From island adventures to remote wilderness walks and relaxed country stays, there are no shortages of great Australian escapes on offer.  If you haven't planned an escape for the Easter long weekend yet or want to plan a winter getaway, here are some ideas. 
Lord Howe Island
A two-hour flight north-east from Sydney, this UNESCO World Heritage site boasts sandy beaches, lush green forests and pristine waters teaming with over 450 species of fish and 90 species of vivid coral – many of which are found nowhere else in the world.  Visitor numbers are strictly limited ensuring a protected habitat for seabird colonies and other native wildlife.  Named as one of National Geographic's best of the world destinations, this untouched piece of paradise is a jewel in the crown.
Source: National Geographic
Lake St Clair
Renowned for its breathtaking scenery, native wildlife, culture and arts, Tasmania is one destination not to be missed.  For those more adventurous, the 65km Overland Track to Lake St Clair is a trek to entice the seasoned walkers.  Starting at Cradle Mountain, travelling north to Australia's deepest lake, this six day trek takes in glacially carved valleys, rainforests, moorlands and verdant meadows.  With half of the walk above 1,000 metres sea level, this experience has been called life-changing and one of the world's greatest wilderness walks.
Source:
Tasmanian Parks & Wildlife Service
Coffin Bay
A little country town on the Eyre Peninsula in South Australia, Coffin Bay is a seven hour drive from Adelaide or a 50 minute flight to nearby Port Lincoln where cage-diving with the sharks is a popular pursuit for the brave.  Calm, clear waters are ideal for sailing and fishing with the long stretch of golden sand at Seven Mile Beach National Park, known as one of the country's most beautiful coastlines.  Seafood lovers will delight in local oysters, ready to eat straight from the sea while numerous camping spots and outdoor activities make this a fantastic family-friendly place to visit.
Source: australiantraveller.com
Daylesford
Just an hour and a half from Melbourne, this quaint village in the Victorian Macedon Ranges is a mecca for those looking for a relaxing getaway with endless Instagram opportunities.  Founded after the goldrush of 1860s, this pretty part of the world features natural mineral springs, English-style gardens, native forests and endless gastronomic delights.  A wander down the high street admiring heritage buildings, art galleries and antique shops in Daylesford or near-by in Trentham or Kyneton epitomises slow-living at its best.
Source: Lakehouse Daylesford
Thredbo
Whether seeking a sun-drenched escape or a snow-capped wonderland, Thredbo in the NSW Snowy Mountains has all bases covered.  Roughly a six hour drive from either Sydney or Melbourne, Thredbo in winter is buzzing with visitors seeking adventure on the slopes.  In summer, travellers can hike Australia's highest peak, Mt Kosciusko, or fish in the Thredbo River.  Take a horse ride like The Man from Snowy River or pack up a picnic for a guided tour through the Australian Main Range.  The rugged, natural beauty is sure to inspire a love of the great outdoors.
Source: Thredbo 
Rottnest Island
Located 18kms west of Fremantle in Western Australia, this little island is home to the short-tailed scrub wallaby, better known as the Quokka.  The chance of a smiling selfie with this friendly mini marsupial may be incentive enough, but endless secluded beaches, whale and dolphin watching opportunities and countless species of tropical fish are reason enough to head west to visit this beautiful part of Australia.

Source: Unsplash - Mark Stoop
Read more
✕