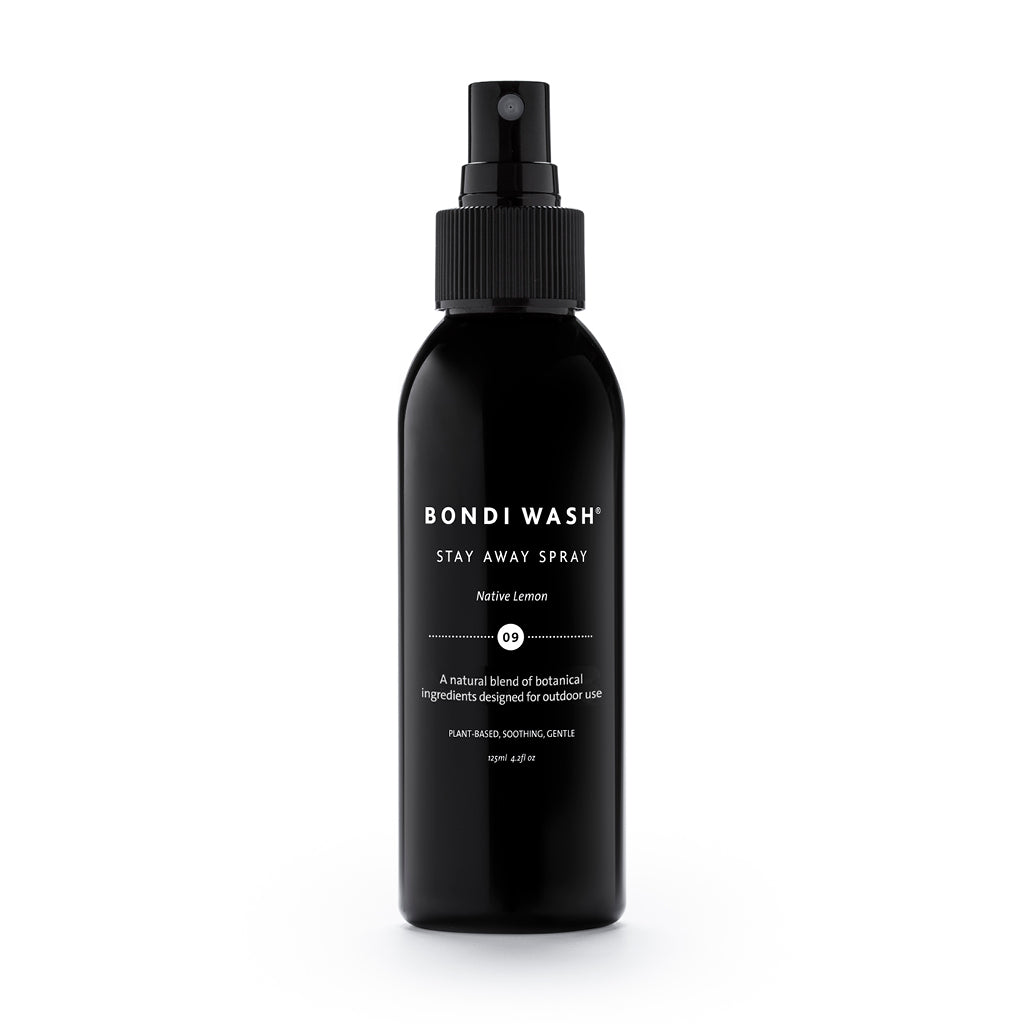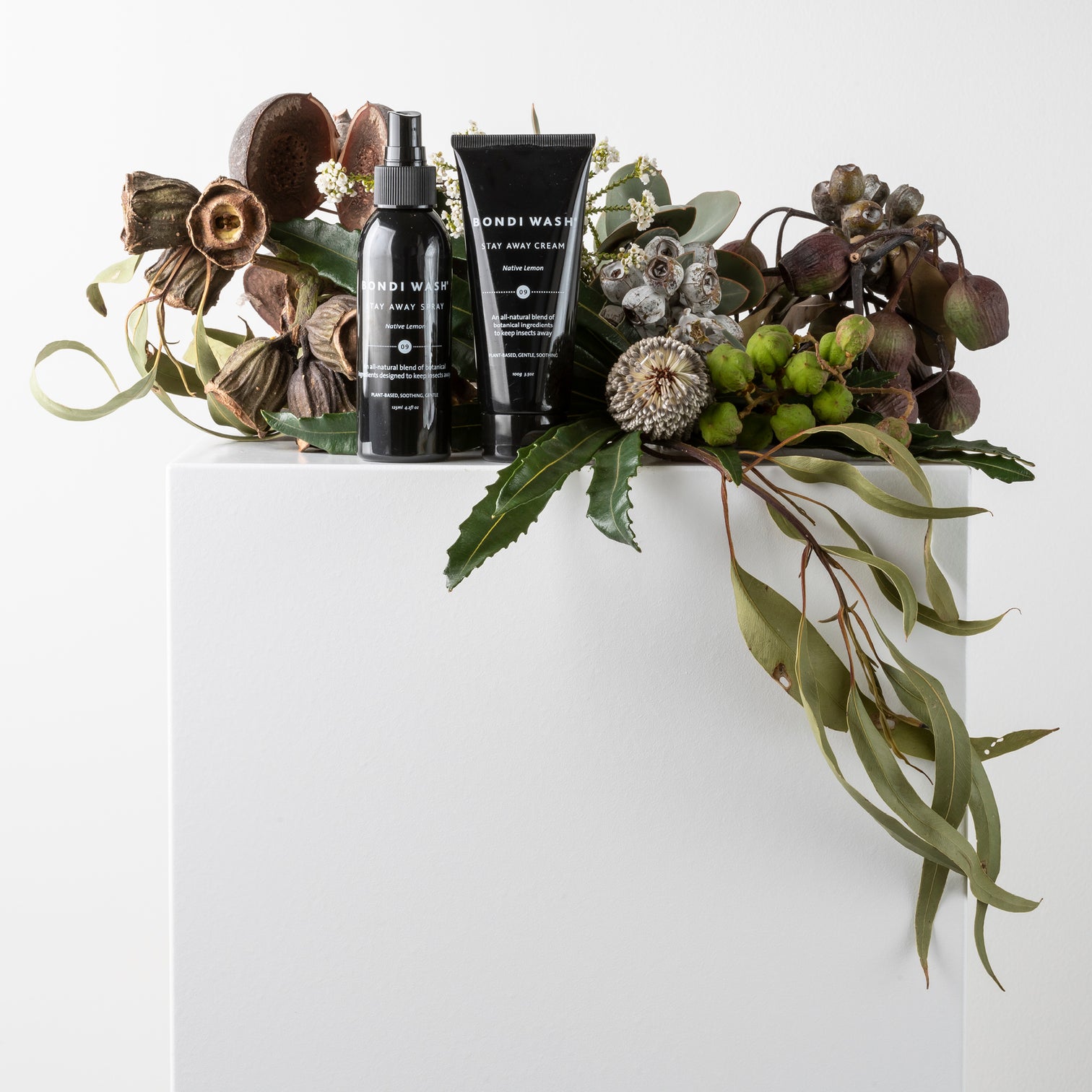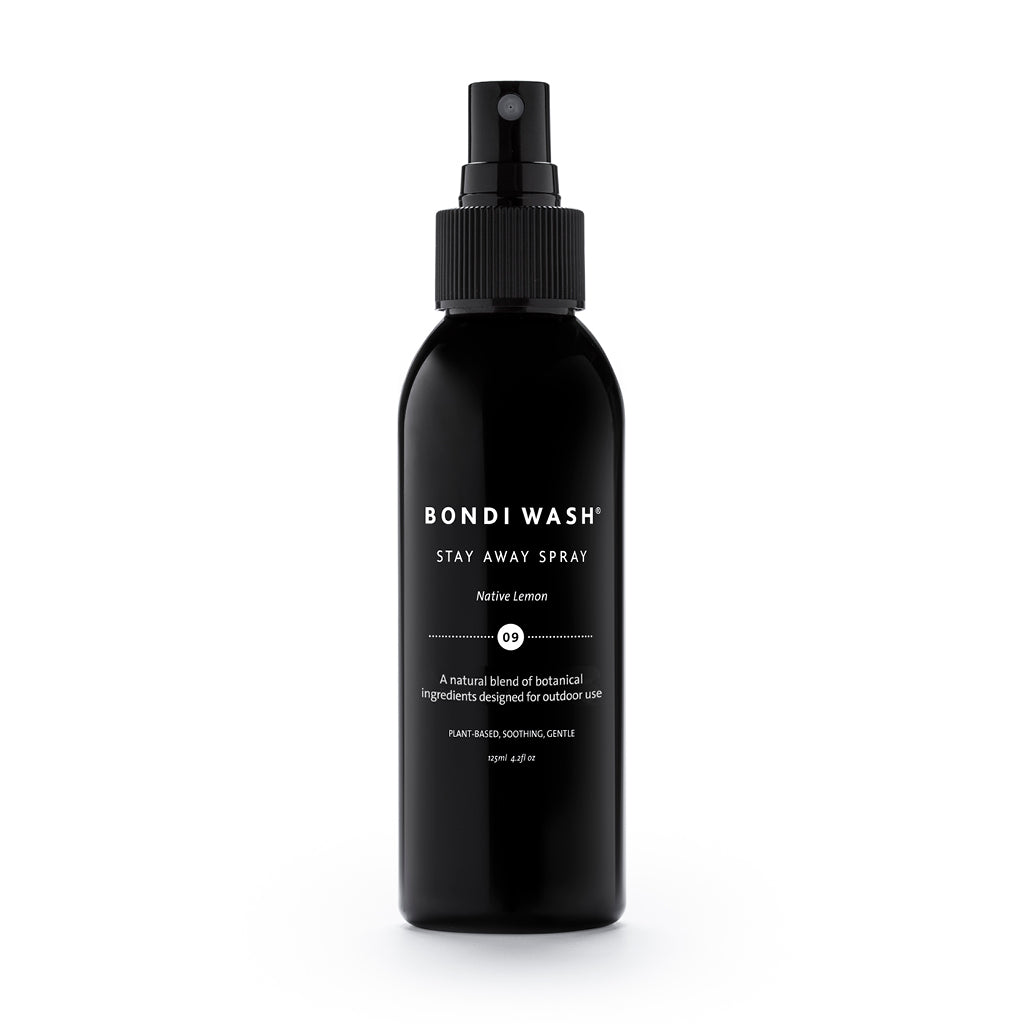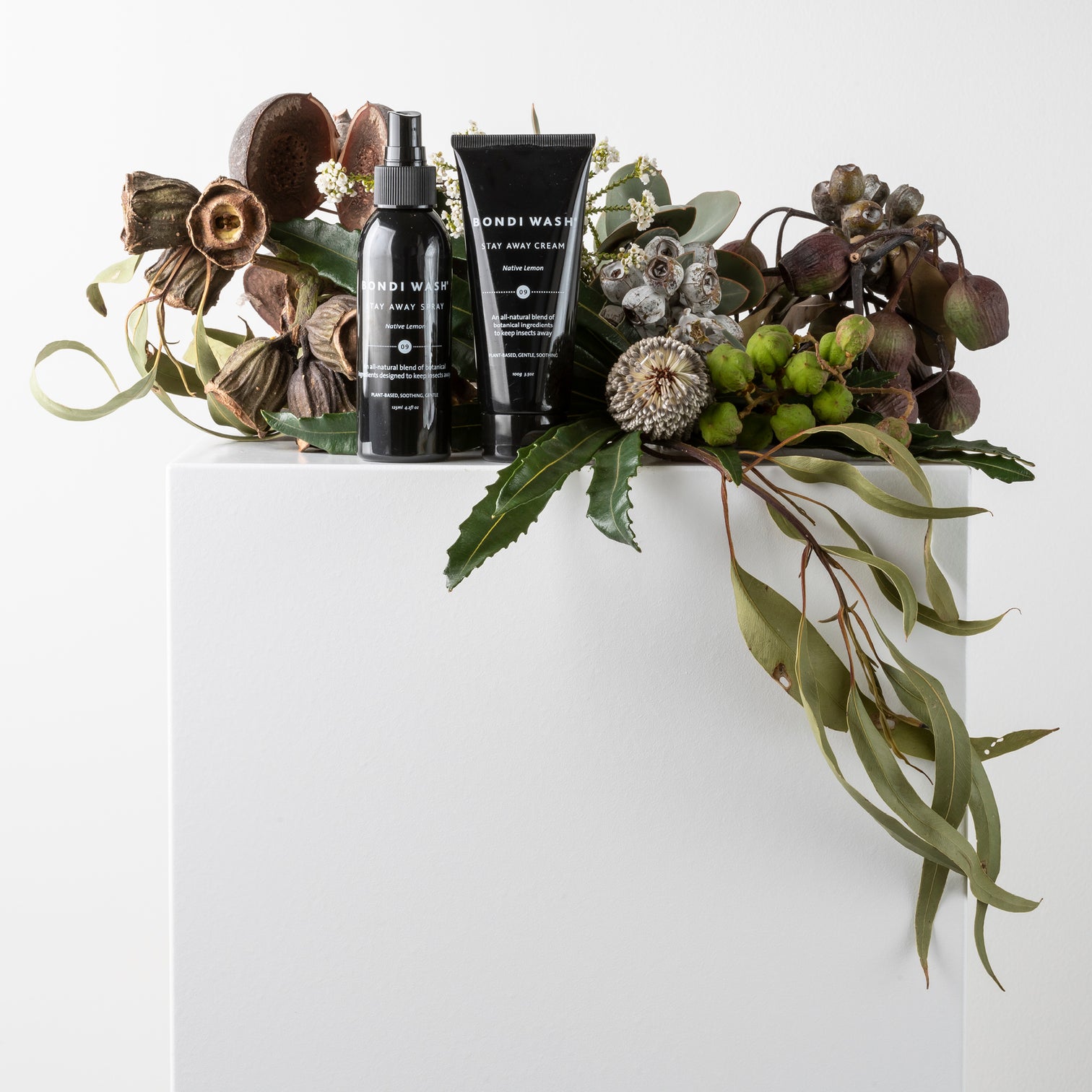 This product is currently sold out.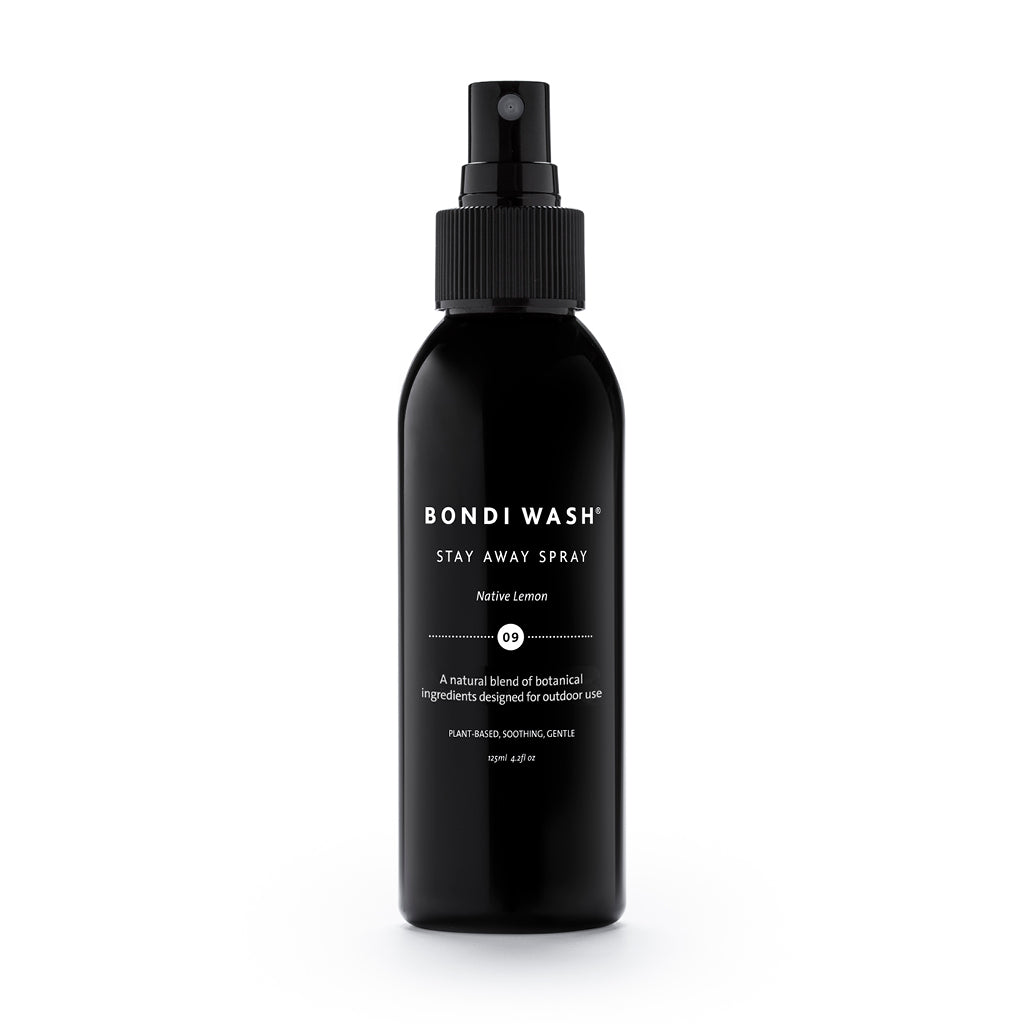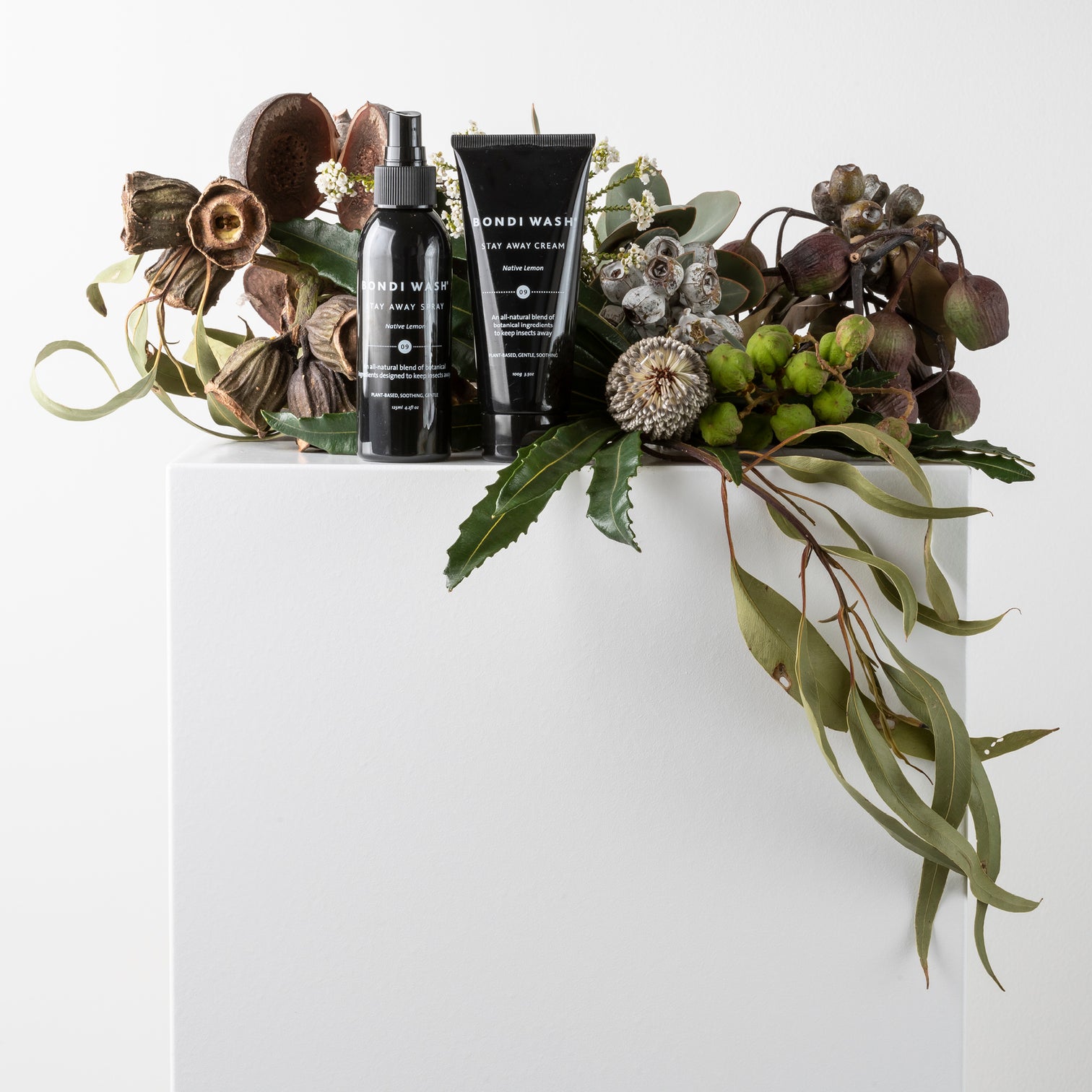 About
A natural Stay Away Spray carefully crafted with a special blend of Australian native essential oils including Lemon Scented Gum, Lemon Tea Tree, Lemon Myrtle, Paperbark and Blue Cypress to elevate your outdoor experience.

Native Lemon scent is created with essential oils designed for outdoor use

99%+ plant-derived ingredients (<1% are food-grade preservatives to keep the products shelf-stable)

Made in Australia

Available in Native Lemon
Available in 125ml
To Use
Use during outdoor activities. Reapply as required. If irritation occurs, rinse with water and discontinue use. Store in a cool, dry place.
Ingredients
Aqua, ethanol, glycerin, essential oils, sodium polyacrylate, sodium benzoate, isotridecyl isononanoate, trideceth-6, potassium sorbate.
100%
of reviewers would recommend this product to a friend
Stay Away Spray
Mosquitos love me - and I love this! It really works. I am so happy
Stay Away spray
This is really effective against mozzies and smells divine!
Great smell for a repellent
Love the citrus smell on this repellent. Even had a stranger remark how lovely it was when they happened to pass by when it was being applied.
Thank you so much Josie, this is fabulous to hear!
I recommend this product
Stay away Spray and Stay away Cream
As I live on the far south coast of NSW, and my house is beside Ben Boyd National Park, we have a multitude of insects year round. The Stay Away Spray and the Stay Away Cream are excellent. They smell wonderful and suit my sensitive skin.
Thank you for the lovely feedback Carmen, that is so great to hear! We love that it is safe for sensitive skin.
I recommend this product
Love the scent and my skin can still breathe
When using some other insect sprays I would feel like my skin was suffocating. This spray is light, smells great and does the job.
This is great to hear, thank you Kylie!