WHY USE A NATURAL DEODORANT?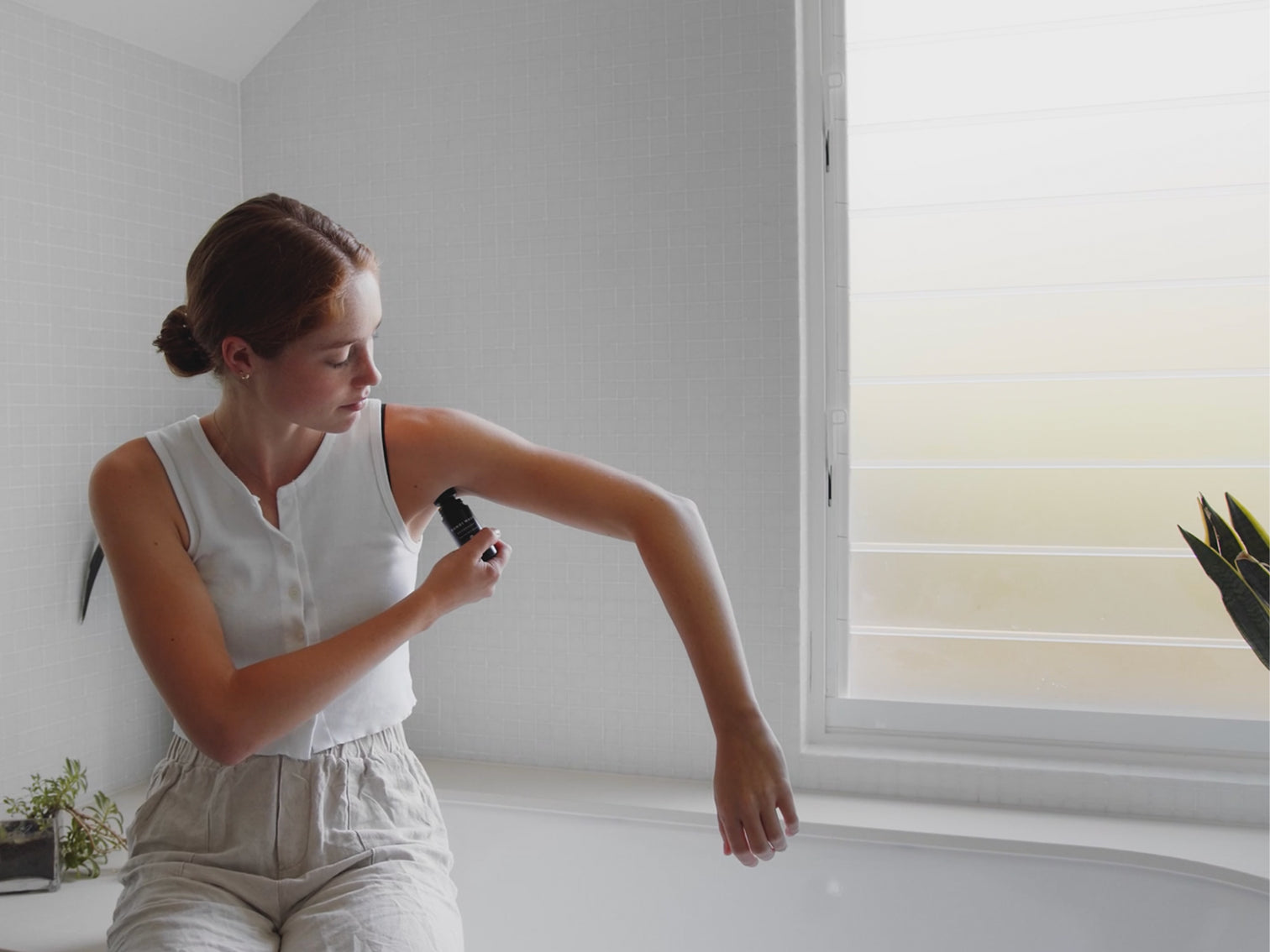 As a product that's used daily on delicate underarm skin, switching to a natural deodorant offers many health benefits.
They are gentler on the skin
Deodorants are used on particularly sensitive areas of the body with a thin layer of skin around lymph nodes, nerves and blood vessels. Many people with sensitive skin find conventional deodorants cause irritation, redness or discomfort in this area. Natural deodorants on the other hand are free from irritants and are formulated with soothing ingredients like aloe vera, chamomile and coconut oil which can help nourish and protect delicate underarm skin.
They are free from harmful ingredients
Regular deodorants often contain ingredients that have raised concerns due to their potential negative effects on our health, while natural deodorants are formulated with plant-based ingredients, essential oils and mineral salts. Some of the potentially harmful ingredients often found in deodorants include:
Butane and isobutane: Found in aerosols and known to be cancerous. Banned in Canada and the EU (1). 
Aluminium: Found in antiperspirants and blocks the sweat ducts. It's been linked to reduced kidney function, bone density issues and dementia. It is also possibly linked to gene mutation and tumours (2).
Propylene Glycol: Can cause irritation and inflamed skin (3).
Diethanolamine or DEA: Has been linked to cancer (4)
Synthetic fragrance: Typically used to add scent to deodorants and is linked to irritation, headaches and is potentially carcinogenic (5). 
Phthalates: Can be used in deodorants to extend the life of the fragrance and are known to disrupt the endocrine function in males and females (6).
They allow you to perspire naturally while killing odour-causing bacteria 
Natural deodorants don't typically contain the same antiperspirant properties as regular deodorants, as they allow the body to perspire naturally. Instead of hindering the body's natural cooling process by preventing perspiration, natural deodorants contain antibacterial ingredients like tea tree oil or lavender which help to neutralise odour-causing bacteria and keep you feeling fresh throughout the day. 
They don't cause yellow stains on clothing
These stains are often the result of a peculiar combination between aluminium and sweat found in regular deodorants. While aluminium is effective in inhibiting sweat and odour, it can leave its mark—a yellowish tinge that stubbornly clings to fabric. Thankfully there is a simple way to avoid this – with a natural deodorant that is aluminium free.
With more and more people making the shift to natural deodorants, we're thrilled to have released a natural Deodorant Spray, which has a similar formulation to our most loved Roll-on Deodorant. This 99%+ plant-derived formulation combines the potent power of antibacterial oils from our Sydney Peppermint & Rosemary scent with other natural ingredients including German Chamomile (known for its deodorising properties), magnesium and zinc oxide to create an effective and soothing deodorant.
While it may take time for your body to adjust to a natural deodorant, the potential benefits make the shift worthwhile.
Sources:
1. https://echa.europa.eu/substance-information/-/substanceinfo/100.000.780
2. https://www.ncbi.nlm.nih.gov/pmc/articles/PMC5651828/
3. https://pubmed.ncbi.nlm.nih.gov/7085276/
4. https://www.ncbi.nlm.nih.gov/pmc/articles/PMC1665417/
5. https://www.ncbi.nlm.nih.gov/pmc/articles/PMC10051690/
Read more
✕