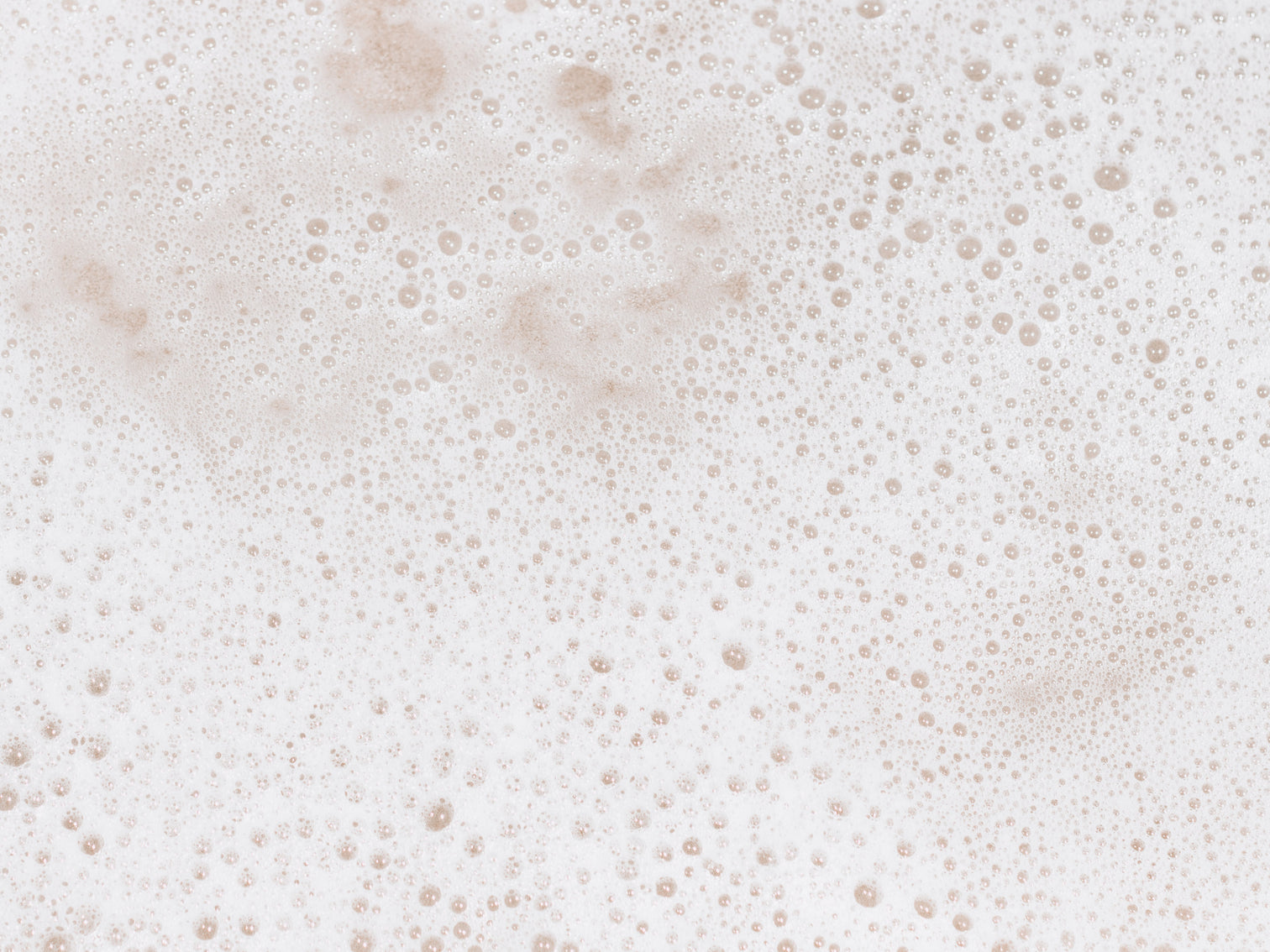 There is renewed debate in the media about whether including sulphates such as Sodium Lauryl Sulphates (SLS) or Sodium Laureth Sulphates (SLES) in products is harmful.  You may have noticed large consumer goods companies offering sulphate-free alternatives in response to consumer demand.  But some commentators are now saying they are not that bad. 
Companies use sulphates to create that bubbly, foamy consistency.  They are in many cleaning and personal care products such as shampoos, body washes, laundry detergents and even toothpaste.  They are effective foaming agents and are also cheap and readily available, which is why companies like them.  So what's the issue with them?
The Environmental Working Group (EWG) classifies SLS as an irritant (1) which can lead to redness, skin rash, swelling, itchiness and hives.  It strips the skin of natural oils, leaving it dry and susceptible to damage (2).  There is also valid research indicating they can affect lung function and aggravate asthmatic conditions in susceptible people (3). 
Finally, research also indicates they may harm the environment - the EWG suspects SLS to be an environmental toxin (1).  Synthetic detergents create an environment where waterways are more likely to absorb pollutants and pesticides, making them toxic to aquatic organisms with the potential for bioaccumulation and further distribution along the food chain (4). 
All Bondi Wash products are gentle on the skin and avoid ingredients proven to cause irritation.  There are no SLS, SLES or any sulphates in Bondi Wash products.  Instead, we use natural, completely plant-based surfactants (foaming agents) like decyl glucoside and coco glucoside.  While they don't foam as well, they are much safer for you and the planet.
More information on SLS and SLES can be found in any of these links
1. https://www.ewg.org/skindeep/ingredients/706110
2. https://www.healthline.com/health/sulfate-in-shampoo#when-to-avoid-sulfates
3. https://www.ncbi.nlm.nih.gov/pmc/articles/PMC4651417/
4. https://onlinelibrary.wiley.com/doi/abs/10.1111/j.1095-8649.1974.tb04545.x
Additional sources:
http://slsfree.net/
https://www.healthline.com/health/beauty-skin-care/sulfates
Source: unsplash.com / John Thomas
Read more
✕