The New York Times Feature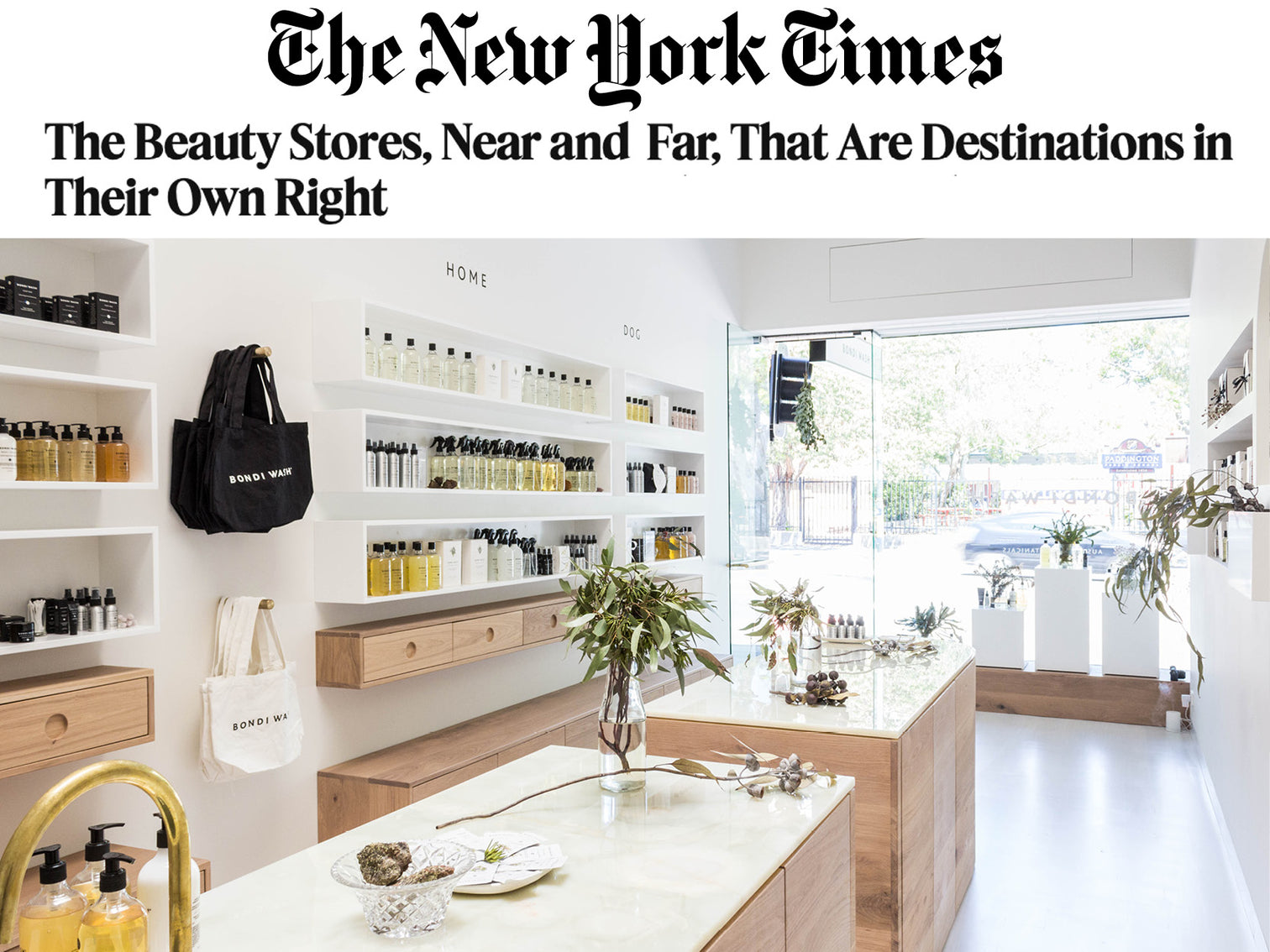 The New York Times Style Magazine recently featured BONDI WASH along with a few other wonderful beauty stores around the world in their article "The Beauty Stores, Near and Far, That Are Destinations in Their Own Right."
Read a small excerpt below (the original article was published in T Magazine on 11th May 2021). 
"Bondi Wash, Sydney, Australia
It was reading Patrick Süskind's dark historical novel "Perfume" (1985), in which the protagonist has an unusually keen sense of smell, that began Belinda Everingham's obsession with scents. In particular, she became fascinated by the aromatic flora of her native Australia: earthy, antibacterial Tasmanian pepper; crisp, revitalizing lilly pilly; and floral, restorative kangaroo paw. Extracts from each of these plants, and others, can be found in Bondi Wash, the range of naturally fragranced skin-care, home, baby and even dog products that Everingham founded in 2013. "We like less fuss in our routines and are attracted to multipurpose things," she says of her team's ethos. The brand's flagship store in Bondi Beach stocks the line's full offering of over 40 different formulas, ranging from cleansers to detergents, which are displayed alongside arrangements of locally sourced greenery, and this fall, Everingham will open a natural perfumery in Paddington, dedicated to her new fragrance line, Wyalba, which will, she says, "bring the scents of Australia to life." 76 Gould Street, bondiwash.com.au."
Images courtesy of Josh White, Mr & Mrs White
Read more
✕