Our favourite Bondi Wash products for men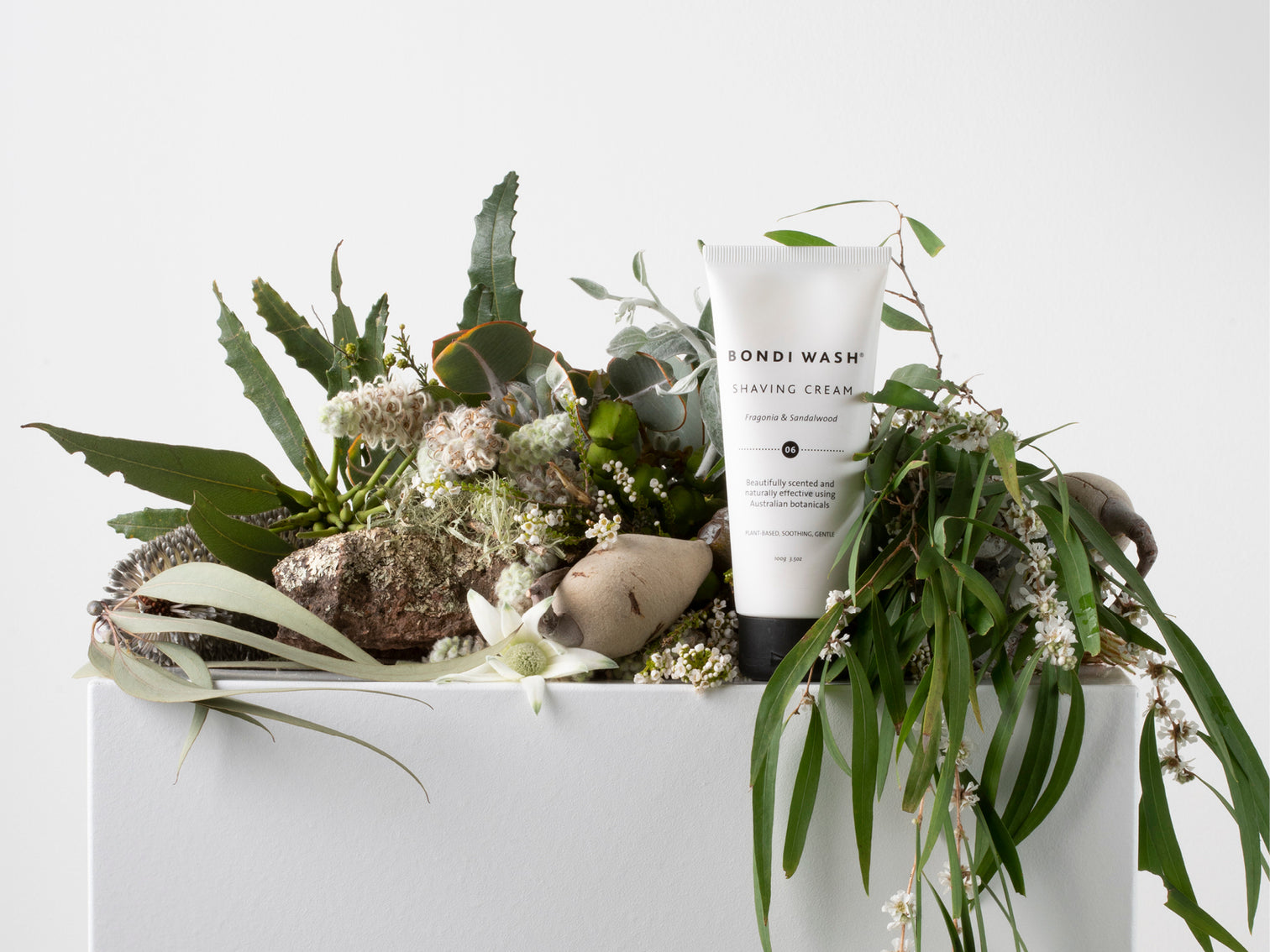 We often get asked which products from our range make the perfect gift for men.  Even though we believe that all of our products are unisex and great for everyone, we have selected a few which we think are perfect for the men in our lives:


Shaving Cream | Fragonia & Sandalwood
The skin-soothing Shaving Cream is thick and luxurious and leaves the skin smooth and moisturised - it's quite a different shaving experience as the texture is creamy and not foamy.  The formulation is 99%+ plant-derived and enriched with flame tree extract to stimulate collagen production.

Deodorant | Lemon Tea Tree & Mandarin
An all-natural deodorant with no aluminium, sulphates, bi-carbs or synthetic fragrances.  Soothing and effective – the blend of anti-bacterial oils will freshen while leaving the skin soft and lightly fragranced.

Shampoo Bar | Sydney Peppermint & Rosemary
We introduced the Shampoo Bar as a way for people to reduce plastic in the bathroom and we found that it lathers well and leaves hair soft and shiny. Enriched with Kakadu plum which is high in vitamin C and antioxidants the Shampoo Bar will moisturise and hydrate the hair and reduce damage from UV and pollutants – ideal for the adventurous dad who enjoys being outdoors and in the water.

Soap Bar | Fragonia & Sandalwood
A moisturising and soothing Soap Bar for a silky and luxurious shower experience.  The Soap Bars are triple milled so the bar stays firm and the scent lasts all the way through.  They are both moisturising and gentle on the skin, as well as delicately fragrant using our pure essential oil blends. 

Body Wash | Sydney Peppermint & Rosemary
While Belinda originally designed Scent 2 - Sydney Peppermint & Rosemary - for men, we quickly discovered it's loved by men and women and has become one of our best sellers.  Refreshing and uplifting, Sydney Peppermint is an energising scent and is said to improve concentration while rosemary is rich in anti-bacterial and antioxidant properties and helps stimulate the senses.  The Body Wash is great first thing in the morning to help clear the mind, and bring clarity and focus. 

Bench Spray | Sydney Peppermint & Rosemary
Excellent for BBQ's, the Bench Spray is effective at removing grease and charcoal stains and completely safe to use around food preparation areas.  The gentle and non-toxic formulation is independent lab tested to verify it 'kills 99.99% of germs' and safe to use around children and pets.

Dish Wash | Lemon Tea Tree & Mandarin
We've received many compliments from husbands and fathers about the uplifting scent of our Dish Wash – some even mentioning that they don't mind doing the dishes because of it, and we are all for it!
Read more
✕