NATIVE FOODS TO GROW AT HOME
September 30 2022
·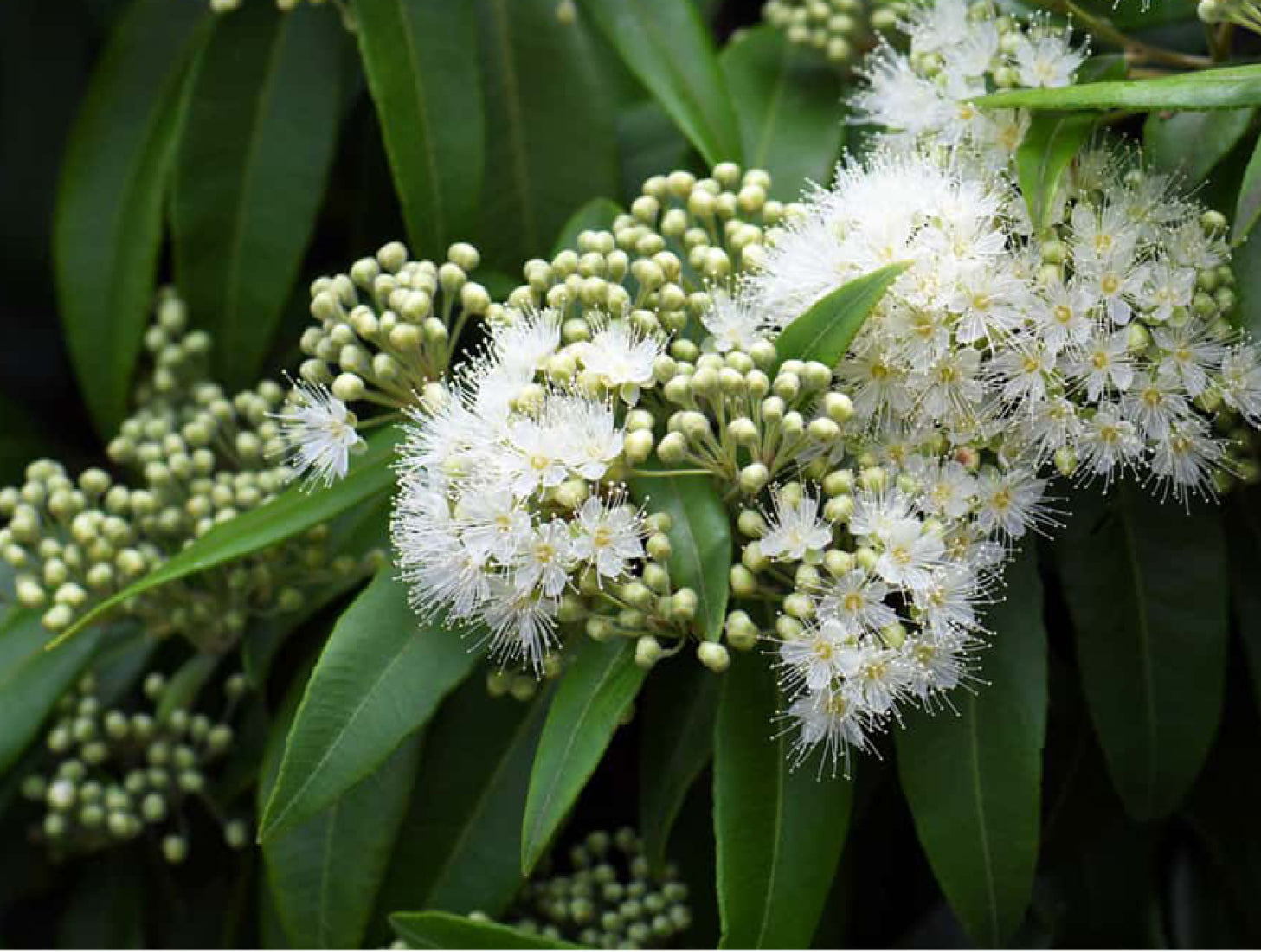 September 30 2022
·
With an increasing interest in the flavours and health benefits of native foods, now is a great time to grow bushfood at home.  Native plants are intrinsically suited to our climate and soil conditions, ensuring they will flourish in backyards and balconies across the nation. Melbourne Bush Food are a terrific online supplier of a range of potted natives and seeds.  We have referenced their growing guides for each of the natives listed below.

Finger limes or citrus caviar (Citrus australasica)
A favourite with chefs, this native Australian fruit sometimes known as caviar lime after its bead-like pulp, has a tangy, sour flavour, ideal for fish or in a gin and tonic. Native to northern NSW and southern Queensland this small tree does well in a pot or in the ground as a hedge or espalier against a wall or a fence.
 
Warrigal greens, native spinach or NZ spinach (Tetragonia tetragonoides)
Native to both Australia and New Zealand, this English spinach substitute is easy to grow in the ground or a pot. Used in much the same way spinach, silverbeet or chard is used, Warrigal greens are rich in oxalates and as such should be blanched or cooked before eating. Try it in pesto, stir fry or soup.

Lemon myrtle (Backhousia citriodora)
Wildly popular with home and professional cooks alike, lemon myrtle is amongst the easiest of trees to grow at home. Its fresh leaves can be steeped for tea or used as a bay leaf would be in stews and soups. Its vibrant lemon scent also makes a wonderful addition to cakes, biscuits and pastries. As a rainforest species native to the subtropics of central and south-eastern Queensland, it can be grown in most locations if it has plenty of water, especially if it's in a sunny spot.

Native river mint (Mentha australis)
A smaller, more delicate version of the standard peppermint or spearmint, the native river mint has been used as a bushfood and for its medicinal properties. Use it in salads, sauces, with meats or as a tea, this hardy little plant can prosper in almost any condition but prefers boggy, damp soils near a creek or riverbed.
Native River Mint Growing Guide

Davidson plum (Davidsonia spp.)
With higher antioxidant properties than blueberry and more lutein than avocado, the davidson plum has made quite an impact in cooking circles. The rich, dark purple fruit native to the north-eastern coast of New South Wales is ideal for jam, ice cream and sauces. This tree can grow up to 12 metres high so it's best suited to large spaces that receive lots of sunshine.

Riberry (Syzygium luehmannii)
Reportedly one of the first fruits used by early colonists for jams and cordials, the bright red riberry fruit has a tart, spicy flavour and can be eaten raw. Indigenous to New Guinea and sub-tropical Queensland and New South Wales, this evergreen tree features creamy-white blossom that transforms into fruit in the summertime.

Main image source: The Lawn
Read more
✕