NATIVE EATING: LEMON MYRTLE ROAST CHICKEN
December 14 2021
·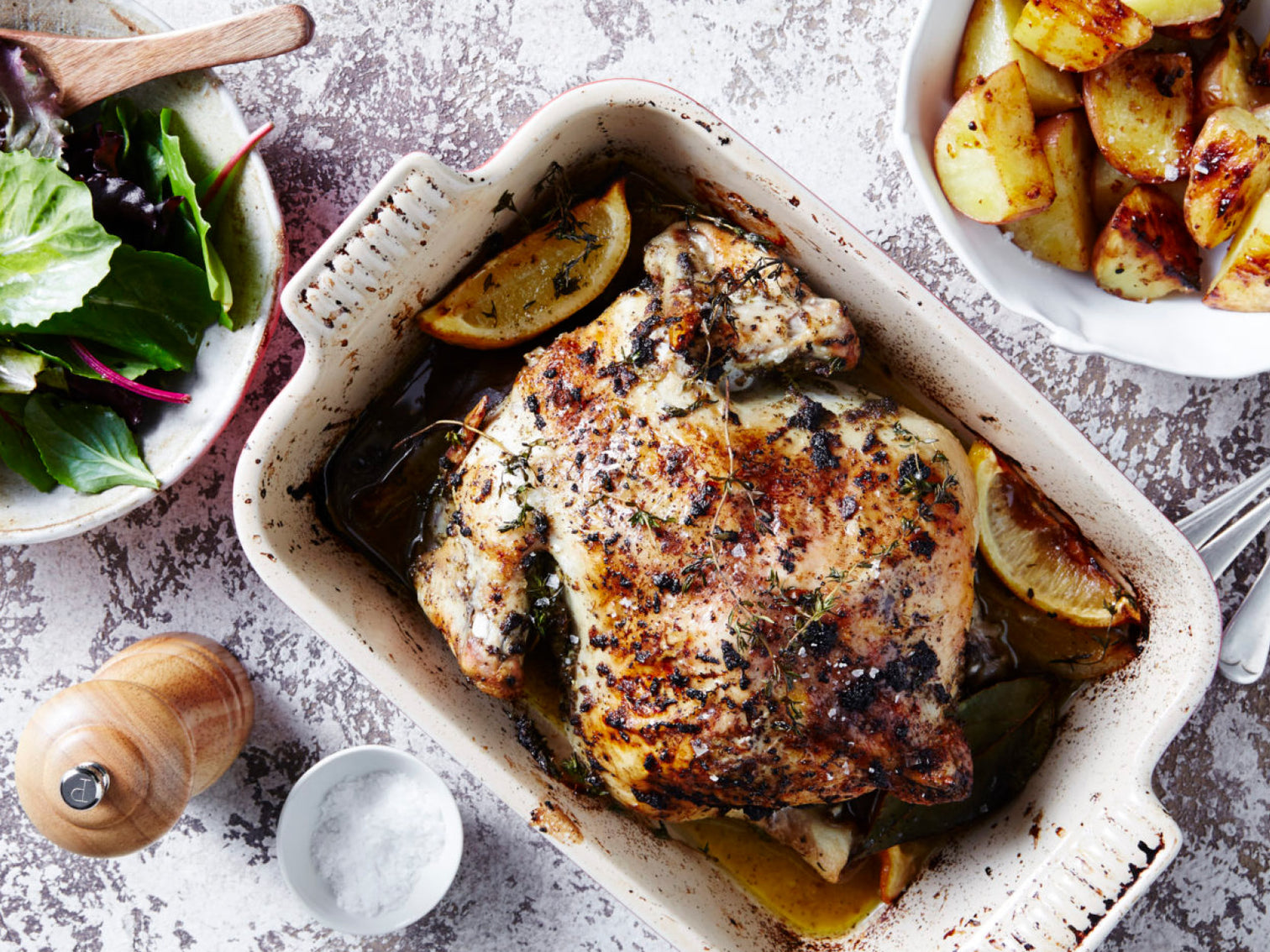 December 14 2021
·
Team up lemon myrtle, an Australian native herb with lemon, garlic, thyme and bay leaves to add a summery Australian twist to your roast this festive season. 
Ingredients
1.5kg chicken, pat dry
2 teaspoons lemon myrtle, dried
2 lemons, one juiced and one cut into wedges
2 tablespoons extra virgin olive oil, plus more for drizzling
2 garlic cloves, minced
6 sprigs thyme
2 bay leaves
1kg white potatoes, peeled and cut into 4cm chunks
2 cups mixed salad leaves, to serve
Directions
Preheat oven to 200°C/400°F/Gas Mark 6.
In a small bowl, combine the lemon myrtle, juice from one lemon, garlic, olive oil and half of the thyme leaves.
Place chicken into a roasting dish and drizzle over lemon myrtle mixture.  Massage mixture into the chicken.  Cut used lemon halves in half again and stuff into the chicken cavity with remaining thyme.  Place lemon wedges and bay leaves in the roasting pan.  Place into the oven to roast for 45 minutes.
Place potatoes in a medium-sized saucepan and cover with water.  Bring to the boil for 5 minutes until just tender. Drain well.
Remove chicken from the oven and add in potatoes to the roasting pan. Drizzle olive oil over the lot and season with sea salt and freshly cracked black pepper.  Place back into the oven to roast for another 45 minutes. Serve with salad leaves.
Recipe by Meg Yonson via 28 By Sam Wood  
Read more
✕