Native Drinking: Native Negroni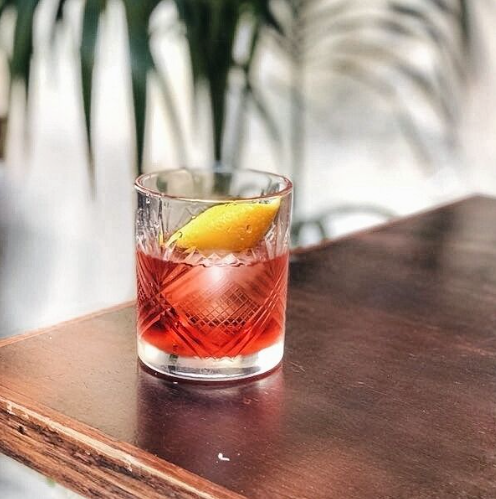 Created by SoCal Neutral Bay for Negroni Week.
SoCal's Native Negroni is made with all-Australian ingredients. The Green Ant Gin, Adelaide Hills bitter orange & Regal Rogue Bold Red Vermouth all blend together to create a delicious twist on the classic drink.
Ingredients:
30ml Green Ant Gin
20ml Adelaide Hills Bitter Orange
10ml Regal Rogue Bold Red Vermouth
Mezcal Mist Spray 
Method:
Stirred down and poured over a block ice with an orange twist
Extra Tasting Notes:
Australian Green Ant Gin - Green Ants display vibrant flavours of Lime and Coriander and are traditionally favoured by Indigenous societies for their medicinal benefits and protein content.
The Bitter Orange is an orange style aperitif reminiscent of the orange bitters of Italy. Adelaide Hills Bitter Orange marries traditional European bittering herbs with predominantly Australian Ingredients at its core.
Available at SoCal Neutral Bay for Negroni Week.
1 Young St, Neutral Bay
SoCal Neutral Bay is brought to you by boutique hospitality group Applejack Hospitality, which was founded by seasoned professionals, Hamish Watts and Ben Carroll. Applejack Hospitality own five venues in Sydney including The Butler Potts Point, Della Hyde, Endeavour Tap Rooms & The Botanist Kirribilli.
www.applejackhospitality.com.au
Read more
✕