MEET AUSTRALIA'S CUTEST ANIMAL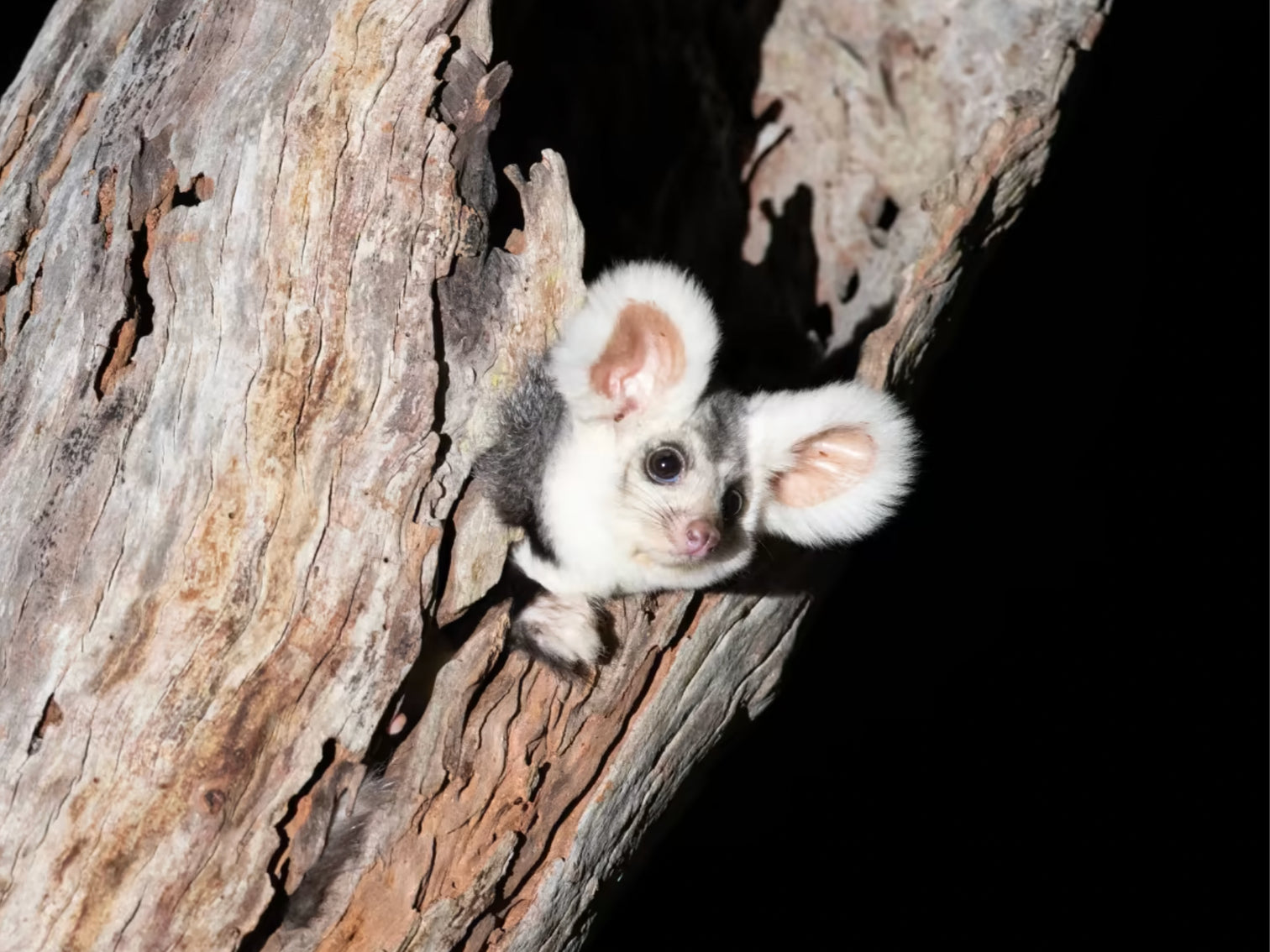 Australia is renowned for its unique and fascinating wildlife and among this array of amazing animals is one of the most adorable creatures you could imagine: the greater glider.  With its soulful expression and the ability to glide through the air, this tiny marsupial has captured the hearts of nature lovers around the world. 
At first glance, the greater glider looks like a mini acrobat from a fairytale.  Measuring around 43 to 53cm in length, their large, round eyes sparkle with curiosity and innocence.  Soft, fluffy fur covers their body from their wrists to their ankles, adorned with a distinct gliding membrane called a patagium that allows them to effortlessly glide through the air.
Highly social animals, greater gliders thrive in close-knit communities.  Their interactions with each other involve grooming, cuddling and even communicating through soft, melodic chirping sounds.  They spend their days snuggled up in nests located in tree hollows or specially hand-crafted nesting boxes that are secured high amongst the branches.  As dusk settles in, these delightful creatures awaken, becoming masters of the night sky.  Their playful nature and acrobatic prowess make them a joy to watch as they leap, bound and gracefully glide from one branch to another.
The greater glider is currently listed as a vulnerable species and their natural habitats face significant threats due to habitat loss and fragmentation after the bushfires, floods and tree-clearing.  Preserving their forested homes becomes crucial, not only to safeguard these creatures but also to maintain the balance of Australia's unique ecosystems.  If you would like to help protect and restore greater glider habitat, you can donate to WWF's Regenerate Australia program, which aims to rehabilitate and restore wildlife and habitats and build resilience against climate disasters.
Image source: WWF
Read more
✕