NATIVE DRINKING: LILLY PILLY BELLINI
October 28 2022
·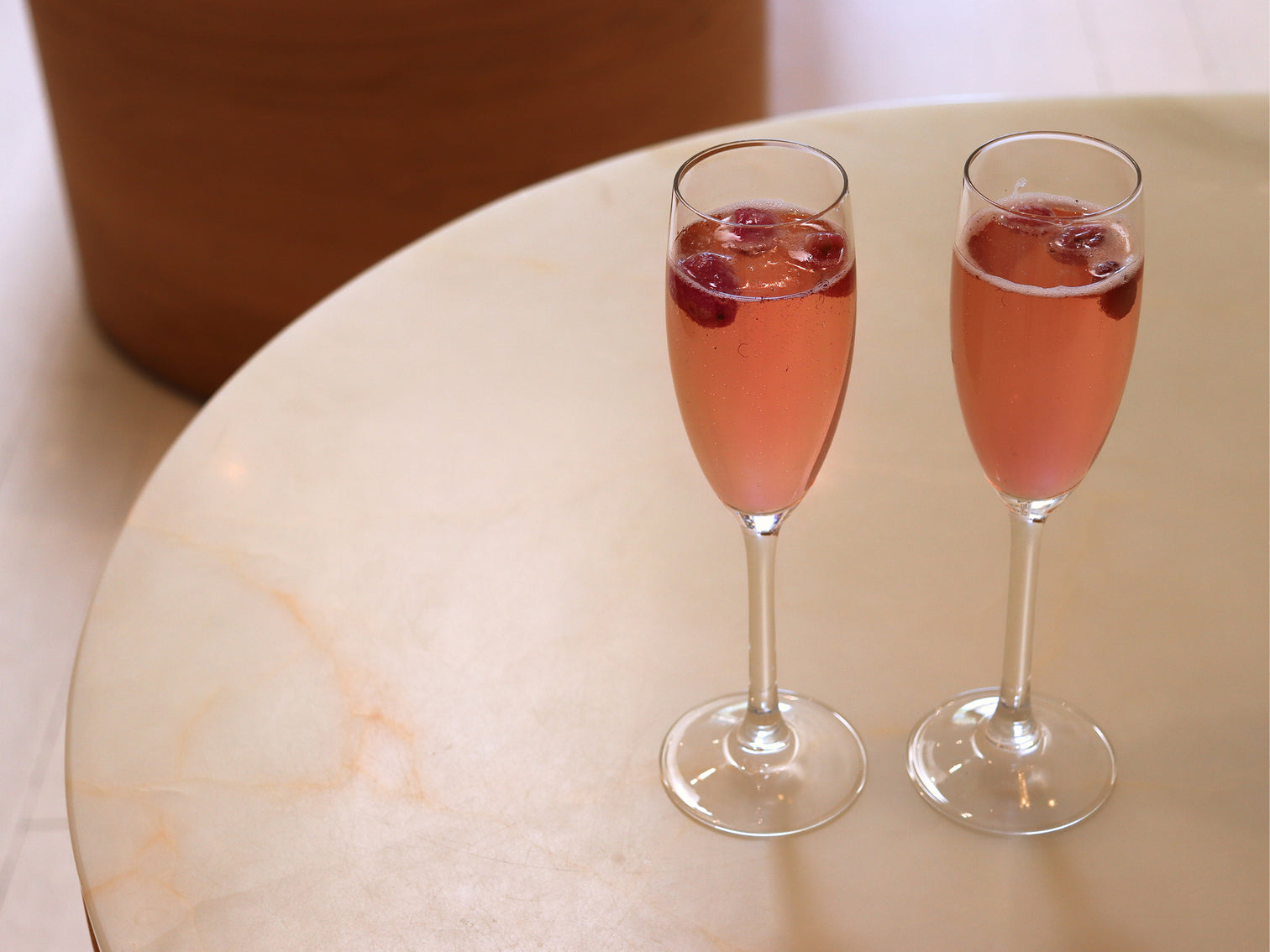 October 28 2022
·
As part of the Paddo Night Out celebrations we served Lilly Pilly Bellinis in our Paddington store to customers. They were a hit - some even asked for seconds.  So we thought we'd share the recipe with you. Lilly pilly berries can be purchased from specialty food suppliers frozen or in powder form (see here) but can also be found as street trees and garden hedges across Australia.  They grow abundantly and can fruit multiple times a year, peaking in late summer and autumn.  Belinda our founder has them in her garden and picks the berries when ripe to keep in the freezer for later. 
Lilly Pilly Sugar Syrup
2 cups lilly pilly berries (fresh, dried or frozen)
4 cups water
2 cups sugar
Place all ingredients in a saucepan on the stove and bring to the boil stirring often at first while the sugar dissolves. Keep simmering for 20-30 minutes to reduce. Leave to cool and keep in the fridge for up to 2 months.
Lilly Pilly Bellini
In a champagne glass pour 1/3 Lilly Pilly Sugar Syrup and 2/3 sparkling wine or Prosecco.  Add a few fresh or frozen whole lilly pilly berries to garnish.  Serve immediately.
Enjoy!
Read more
✕