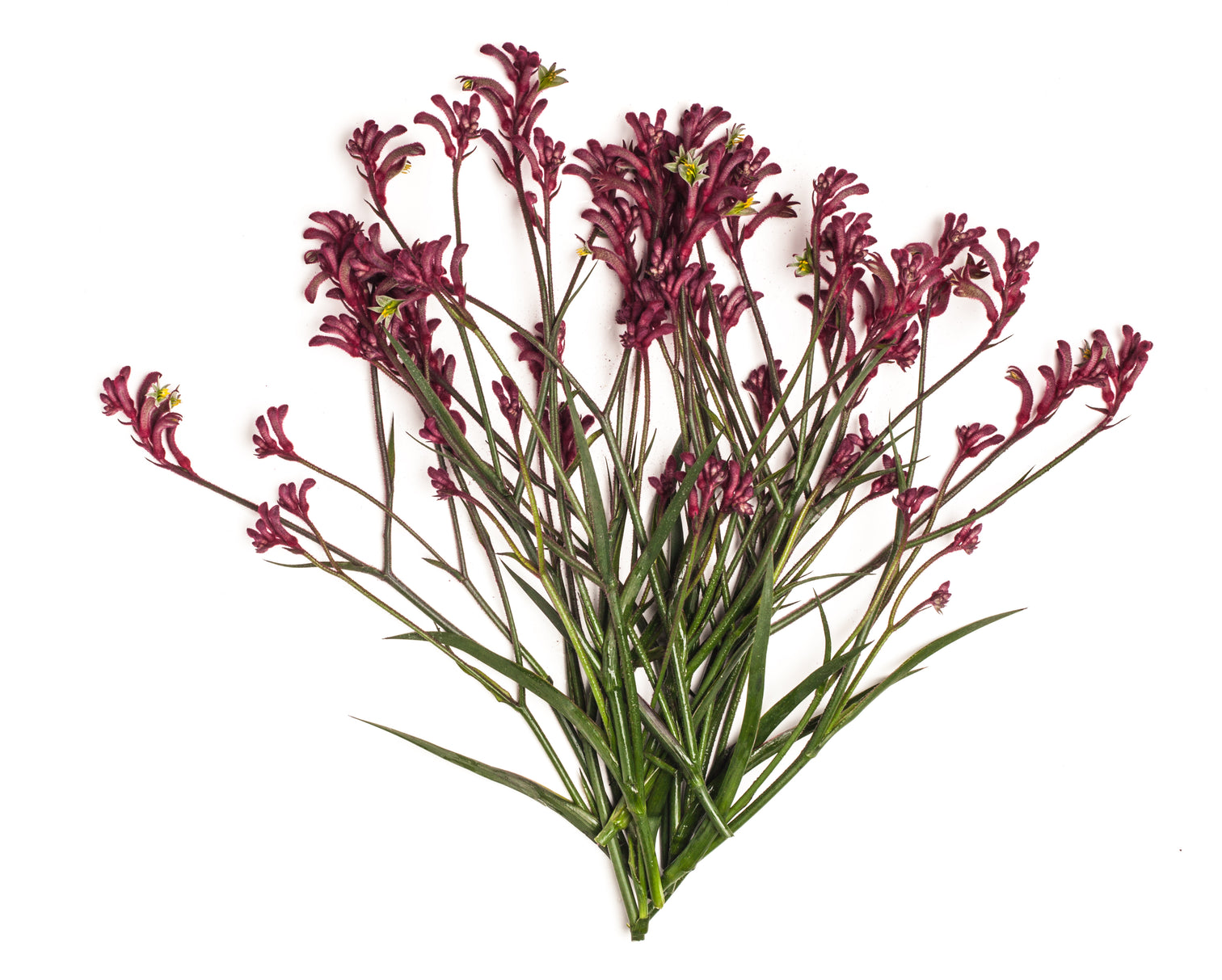 Kangaroo paw is an Australian skincare power-house endemic to the south-western part of Western Australia.  As its name suggests, the flower has an interesting shape similar to a kangaroo's paw as well as a striking hue that ranges from deep yellow to vibrant red.  Used for generations by Indigenous Australians for its healing properties, the beauty industry has also cottoned on to kangaroo paw's potential for the skin and hair.  Interest in the flower comes from its powerful regenerative properties. 
Full of essential fatty acids which are the building blocks of healthy cell growth, kangaroo paw is also rich in linoleic acid.  Linoleic acid is a holy grail ingredient known for its ability to strengthen the skins' barrier and lock moisture in to skin and hair cells.  As our bodies can't naturally make this essential fatty acid, linoleic acid needs to be applied topically in order to receive its full benefits. 
Kangaroo paw is also rich in ferulic acid, a potent antioxidant that is making waves in the beauty industry for its brightening and anti-aging effect.  Due to its naturally high concentration of linoleic acid as well as its antioxidant abilities, kangaroo paw extract can help deeply nourish and restore the skin and hair.  We are using kangaroo paw in our nourishing haircare range for its effect on the scalp, hair follicle and hair strand.   
Read more
✕