ESSENTIAL OILS TO AVOID FOR DOGS
January 18 2023
·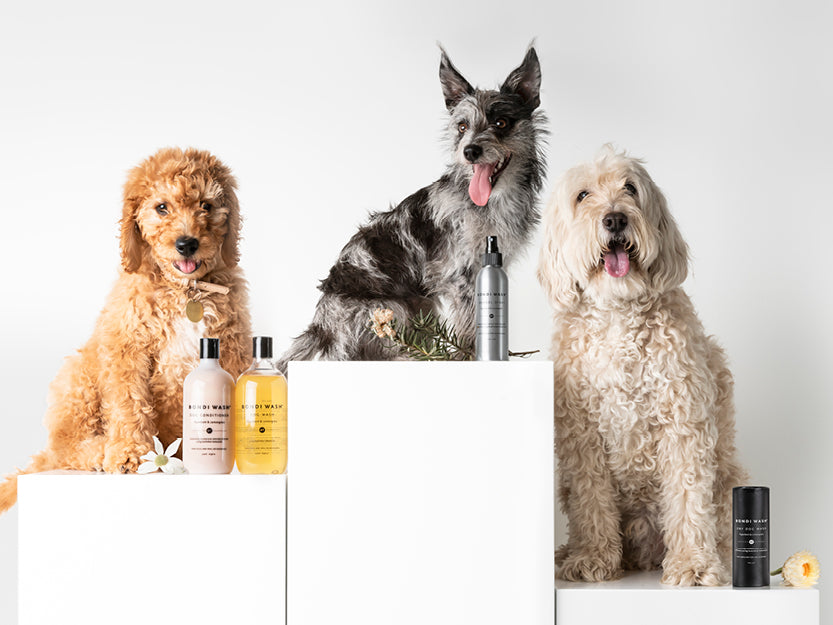 January 18 2023
·
To avoid an emergency dash to the vets, it's worth knowing that some essential oils can prove harmful or even fatal to dogs.  While they may be beneficial to us, our pups have an acute sense of smell, making them highly susceptible to any negative effects.  Breathing difficulties, watery eyes and nose, nausea and vomiting or lethargy and low heart rate are just some of the adverse symptoms that can present. 
Phenol-rich oils such as Oregano, Savory and Thyme, oils that contain ketones such as Pennyroyal, Wormwood and Mugwort and those that can be stimulating such as Birch Tree, Ylang Ylang, Star Anise, Basil and Cinnamon – to name just some – can be toxic if inhaled, absorbed through the skin, or ingested. 
If swallowed, some essential oils can cause serious throat irritation, lung inflammation or airway obstruction.  To avoid accidental ingestion, always keep essential oils away from an inquisitive pooch.  They may be drawn to the scent which makes them seem even more enticing.  It's important that all oils are carefully stashed away where they can't be reached and any spills are quickly cleaned up so your pup doesn't swipe a quick lick. 
Never apply oils directly to their skin.  This can cause skin irritations, damage the nervous system, induce coma and tremors, or lead to organ damage.  A common oil found in the home, Tea Tree oil, contains a chemical compound, terpene 4-0l, which cannot be tolerated by dogs.  It is particularly dangerous as just a few drops of this pure oil has the potential to kill a four-legged friend.
Whether applied directly to their skin or ingested, some essential oils are toxic to animals and should never be used.  This list is a start but not exhaustive.  Always ask your vet for advice, especially if cohabitating indoors with fish, birds, cats or other animals.
Some Oils to Avoid for Dogs
Basil
Cinnamon
Citrus
Clove
Eucalyptus
Garlic
Geranium
Juniper
Mugwort
Pennyroyal
Pine
Sage
Savory
Star Anise
Sweet Birch
Tea Tree
Thuja
Thyme
Wintergreen
Wormwood
Yarrow
Ylang Ylang
Read more
✕