CREATIVE WAYS TO USE OUR PRODUCTS
January 28 2021
·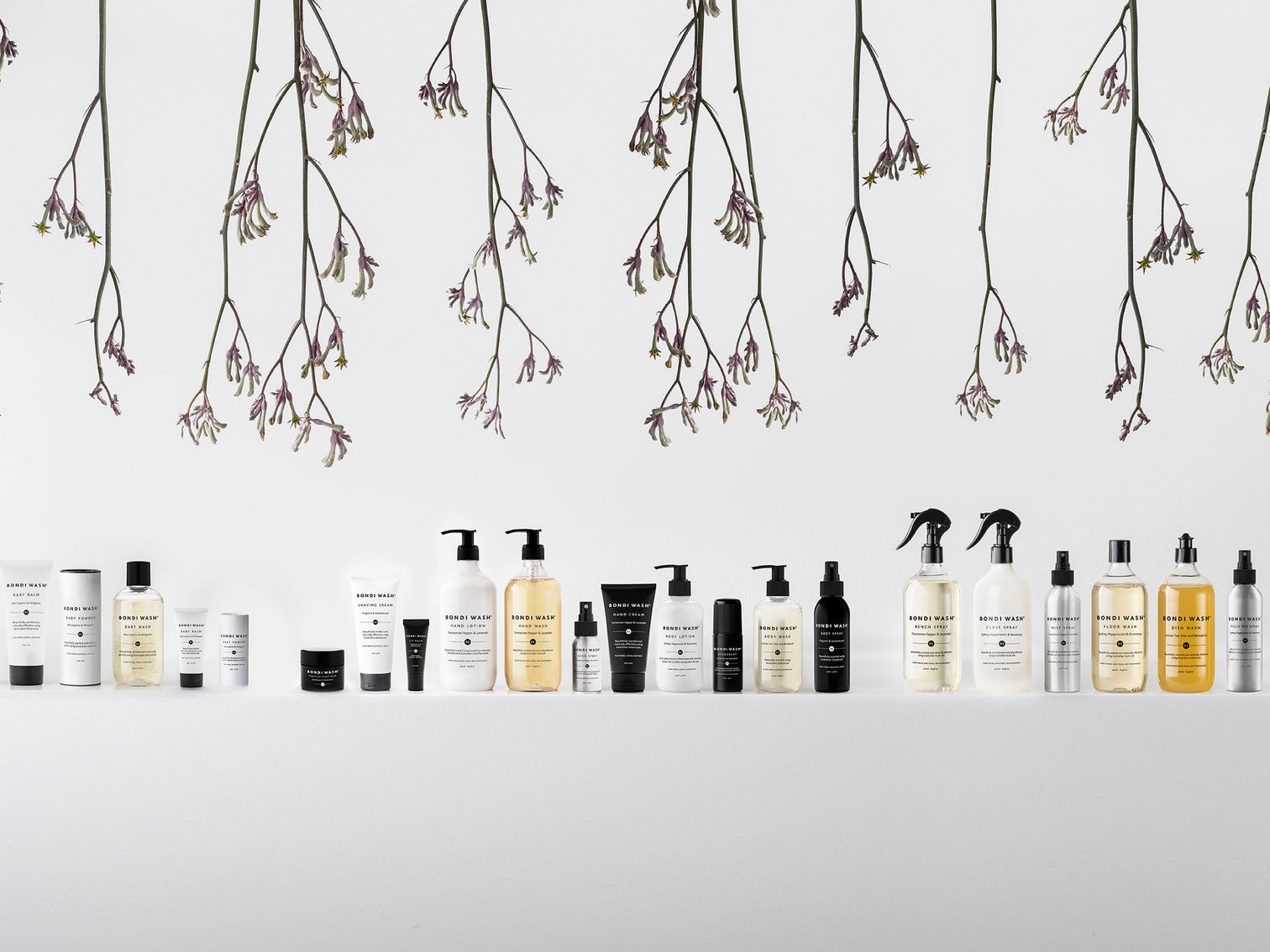 January 28 2021
·
Last week Belinda came into work with her right eye red, swollen and puffy.  After a visit to the Sydney Eye Hospital and a couple of trips to the local pharmacy, it wasn't getting any better.  It wasn't until she started treating it with a compress of the Baby Wash diluted with warm water that it (probably a stye) started responding and is now almost healed.
Baby Wash, as well as other products in our range, have Australian botanicals with potent & natural properties such as removing bacteria and conditioning & nourishing hair and skin.  
Our products are very gentle and multipurpose, so like Belinda, we often hear rather atypical uses from our customers.  From using the Hand Spray as a deodorant to the Bench Spray to remove stains on clothes, we enjoy hearing these unexpected tales of our products.  Products are very gentle so we are completely fine if you discover a new use for any of our range. 
We thought we'd share a few other uses customers have shared with us:
To remove coffee & tea stains from fine teacups easily without having to scour.
To spray on clothes as a pre-wash treatment.
To clean stainless steel.
To disinfect toilet lids and seats.
To remove ink stains from tabletops.
To remove burnt charcoal stains on the floor from barbecuing.
To remove chocolate stains from a linen couch.
To remove bicycle grease from kid's leg.
As a dish washing liquid. 
To treat a stye by using on a warm compress.
As a face wash for sensitive skin.
As a delicate shampoo.
As a face wash.
To clean babies' clothes and linens.  
To remove spot stains from clothes while travelling.
As a travel size deodorant. 
As a nourishing hand cream applied at night which doubles as protection from mosquitoes.
To clean BBQ racks.
As a natural & fresh perfume.
To refresh clothes while steaming.
To refresh smelly shoes. 
As cat, rabbit, horse and human shampoo & conditioner. 
If you've found an unusual way to use our products, please do get in touch - hello@bondiwash.com.au.
Read more
✕