Bondi Wash Christmas Party Menu
December 15 2020
·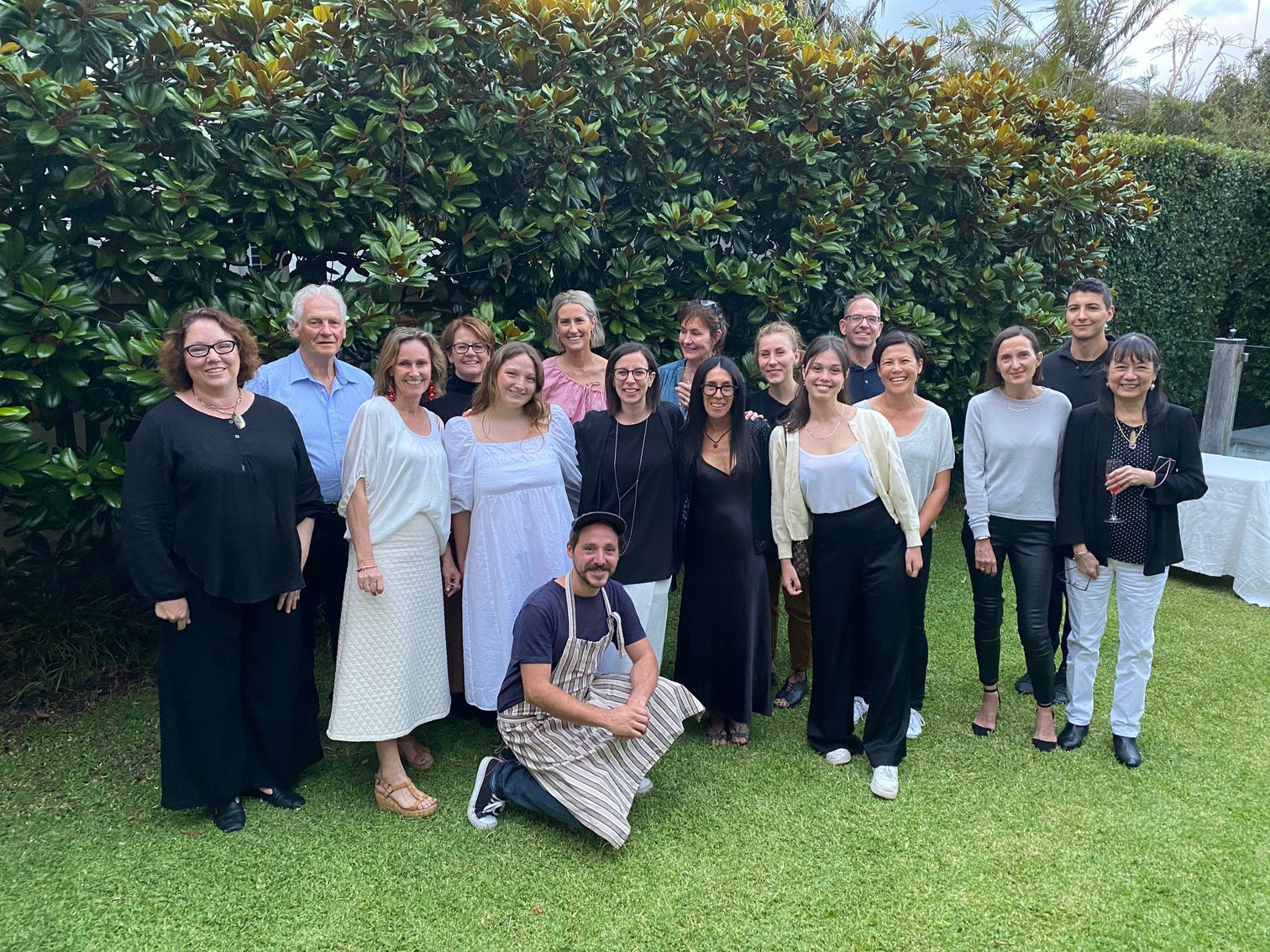 December 15 2020
·
We recently celebrated the year with a native inspired menu designed and created by renowned chef Enrico Tomelleri.  It was a fusion of Australia, Italy and Japan.
We particularly wanted to share a recipe for a decadent native dessert, the Lemon Aspen Cup. 
Ingredients
150ml water 
100g sugar
200g lemon aspen
300ml lemon juice
Recipe Method
To start, prepare the lemon cups by using a serrated knife & making up and down cuts to slice all the way around the inside of the pith.
With a tablespoon, carefully scoop and scrape out the inside of the lemon. Avoid piercing through the bottom of the lemon.
Make sure to set aside the lemon guts to squeeze later for the sorbet!
If making a day or so ahead of time, cover and refrigerate until ready to use.
In a small pot, bring together the 150ml of water, 100g of sugar and 200g of lemon aspens. Simmer until the lemons are soft and the sugar is well dissolved.
Blitz well and pass through a fine sieve in order to separate the puree from the fibrous bits.
Chill the mix and incorporate the lemon juice.
Later, churn the ingredients using any domestic gelato machine*.
Place the sorbet in the freezer and let it set for a few hours.
*If you don't have a gelato machine at home, pour into a container and freeze for 1hr 30 mins.  Once the mix is cold, use a whisk to break up & incorporate the ice crystals which will begin to form at the edges. Then return again to the freezer.
Keep mixing the sorbet once an hour for 4 hours to break up the ice crystals.
Stop mixing when firm but still scoopable.
Final step: top with Chantilly cream.
Recipe by Enrico Tomelleri.
Read more
✕