Bondi Wash Christmas Party Cocktails
December 6 2019
·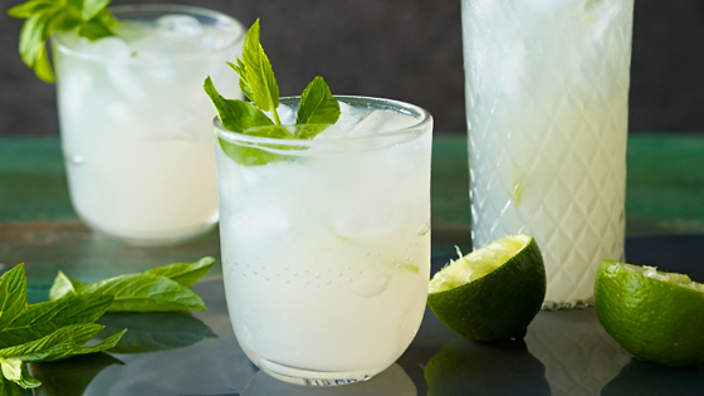 December 6 2019
·
This year, the Bondi Wash team will be celebrating our Christmas party in Belinda's garden.
We always try to celebrate with something native and this year Belinda has created two cocktails to enjoy - a Lemon Myrtle Bellini and a Bondi Mule.  We share the recipes below.
Wishing everyone a very happy and safe Christmas.
Lemon myrtle Bellini
Ingredients:
Lemon myrtle tea (either sugar or no sugar versions) – 30ml 
Champagne
Lemon myrtle leaf
Method:
To make the lemon myrtle tea, infuse 12 leaves with 2 cups of boiling water and leave for 2 hours to diffuse.  If wanting a little sweeter, add 2 tablespoons of sugar to the tea to dissolve whist the water is hot.  Add 30ml (one shot glass) to a champagne glass and top up with champagne.  Garnish with a fresh lemon myrtle leaf.
Bondi Mule
Ingredients:
1 shot vodka
½ lime freshly squeezed (about a tablespoon)
Ginger ale
Finger lime (about one teaspoon)
Mint leaves
Method:
Fill a copper mug or similar sized glass with ice.  Pour in the vodka and lime juice and fill the glass with ginger ale.  Gently swirl with a spoon to mix the ingredients together.  Add one teaspoon of fresh finger lime pearls to the glass and garnish with a few mint leaves.
Read more
✕