Australian Threatened Species: The Koala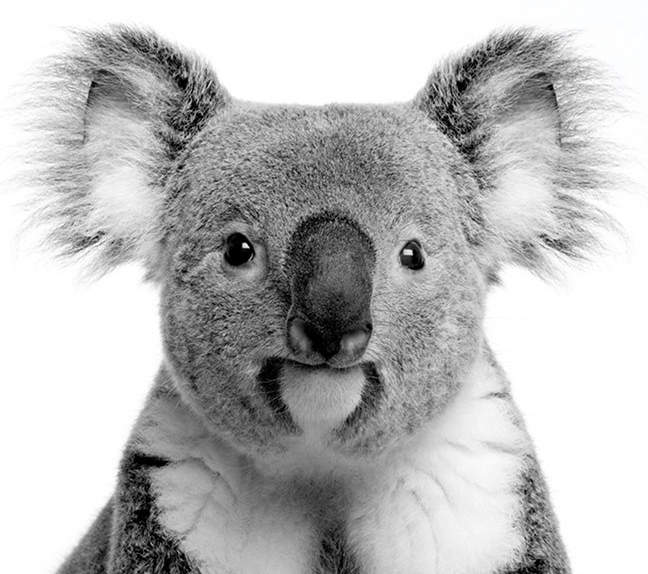 Sadly, Australia's most iconic animal - the koala is under the threat of extinction.   
Everyone loves our koalas with their cuddly body, large head and round, fluffy ears.  Located only in Australia and often found sleeping, perched very high in the branches of a eucalyptus tree.  Koalas literally have the cutest babies (called 'joeys) that are carried in their pouch for about six months and ride on the backs of their mothers for another six.  Their habitat is located across Southeast Queensland, New South Wales, South Australia and Victoria. Koalas can eat up to a kilogram of eucalyptus leaves (poisonous to most other animals) every day - and a digestive organ called the caecum helps them to detoxify the chemicals in the leaves.
In the 1920's hundreds of thousands of koalas were shot for the fur trade and koala numbers continue to decline with ongoing excessive tree-clearing for agriculture and housing development.
Koalas are an integral part of the Australian bush and we actively support WWF in their efforts to protect and restore the koala habitat and to provide koala hospitals that nurse sick and injured koalas back to health.
Read more
✕