Australian escapes: The Bondi Wash team's bucket list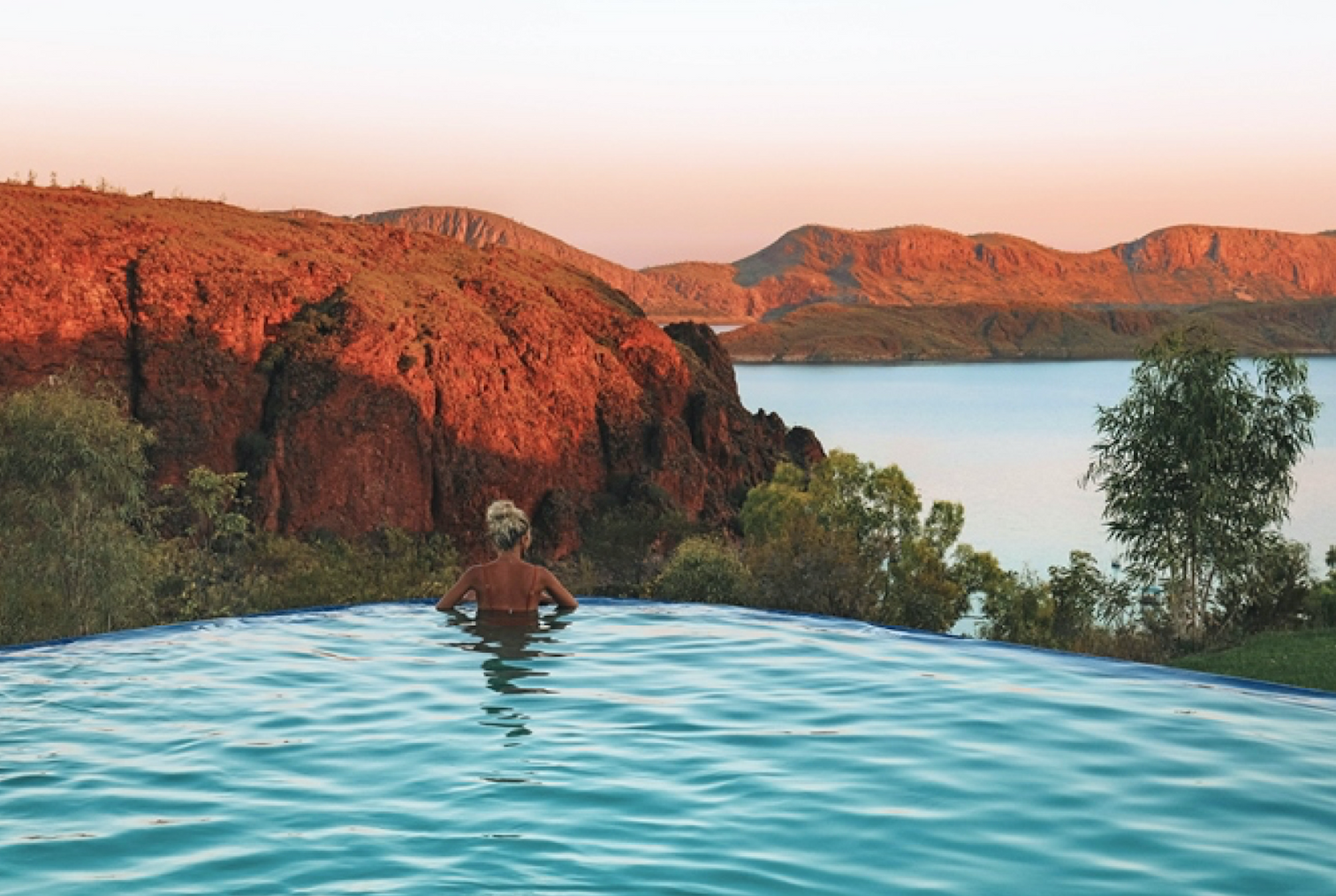 We explore travel destinations across Australia and New Zealand that are on our team's bucket list.
Our founder, Belinda:
1) Ningaloo reef
The World-heritage listed Ningaloo reef is located in Exmouth, WA and is home to a diverse range of sea life including whale sharks, manta rays, humpback whales, turtles and dugongs along with vibrant bursts of coral stretching along 12,500 kilometres of pristine marine park - perfect for snorkelling and diving.
2) Rotorua hot springs
One of New Zealand's most popular tourist destinations due to its abundance of relaxing hot springs and incredible geothermal landscape.  Waiotapu in Rotarua is a thermal wonderland with geysers and multi-coloured pools sculpted by thousands of years of volcanic activity.
Katie, our Operations Manager:
1) Lord Howe
UNESCO World Heritage listed Lord Howe Island is a nature lovers paradise.  Located around 800km north-east of Sydney with only 300 permanent residents, the island boasts some of the most pristine, untouched beaches and natural attractions along with an abundance of native wildlife.
2) Milford Sound
This breathtaking region is located in the heart of the Fiordland National Park in New Zealand's South Island and is the only fiord that is accessible via road.  Milford Sound remains unspoilt and offers majestic views of its steep cliffs, gushing waterfalls and dense rainforest. 
Kirsty, Assistant to the CEO:
1) Coral Coast
The Coral Coast region starts north of Perth, in Cervantes, and runs 1,100km north to Exmouth.  This stretch of WA coastline includes the Kalbarri National Park, Shark Bay, Ningaloo, Cervantes' Pinnacles Desert and Hutt Lagoon salt lakes.  From June to November you can also witness an explosion of wildflowers along this region - a majestic sight with wonderful fragrance.
2) Mt Cook National Park
Mt Cook encompasses 23 peaks over 3000 metres high - the highest mountain in New Zealand and one that helped Sir Edmund Hillary prepare for the conquest of Everest.  Boasting picturesque alpine terrain complete with glaciers and year-round snow fields.
Enrica, Store Manager:
1) Kakadu National Park
 Australia's largest national park is home to ancient landscape, lush waterfalls, dense forest and rocky gorges.  A trip for the adventurous at heart, you can spot a crocodile on the bank of the Yellow Water Billabong or hike through the Kakadu escarpment where few non indigenous people have ever walked.
2) Stewart Island
Subantarctic Steward Island lies 30km south of New Zealand's South Island.  Here you have the opportunity to see an endangered Kiwi bird in its natural habitat.  The island also offers a number of walking and hiking trails with beautiful unspoilt scenery.
Sara, European Brand Manager:
1) Monkey Mia
Monkey Mia is located on the Peron Peninsula in the Shark Bay World Heritage area - just a short flight from Perth and its the place to visit if you're wanting to see an abundance of marine life.  The water here is crystal clear so you can enjoy feeding the bottlenose dolphins or relaxing on the pristine, white sandy beaches.
 2) Waitomo caves
A luminescent journey into the glowworm grotto in Waitomo makes for a magical experience.  Marvel at thousands of tiny creatures lighting up the caves reminiscent of a beautiful starry night.
Erin, Retail Assistant - Bondi
1) The Kimberley
The majestic canyons of King George Falls are a sight to behold - enjoy a helicopter or boat charter through the region and take in the prolific wildlife and freshwater swimming holes.  You can also visit the outback beach town, Broome and end an afternoon with a sunset camel ride at the world famous Cable Beach.
Linnea, Retail Assistant - Bondi
1) Denmark
Western Australia is home to some of the most spectacular landscapes and this striking turquoise coastline is no exception.  The highlight is Elephant Rocks, aptly named as this striking beach hosts a series of exposed rocks which resemble a herd of elephants. 
2) Queenstown
Queenstown is renowned for its breathtaking landscape, you can visit Milford Sound, Lake Wanaka, hike across the Routeburn track, ski at Coronet Peak or visit gold rush arrowtown.
Ihsan, Retail Assistant - Paddington
1) Byron Bay
Byron Bay is a creative hub filled with bustling cafes and restaurants, designer shopping and arguably some of the best beaches on the east coast.  Byron makes for a relaxing holiday with poolside cocktails, surfing and relaxing on the beach.
2) Bay of Islands
Encompassing more than 140 subtropical islands - a paradise for those who love the beach and water activities.  Just a short flight or 3 and half hour drive from Auckland and you can explore beautiful boutique towns of Opua, Paihia, Russell and Kerikeri. 
Read more
✕