Christmas Gift Guide
November 3 2021
·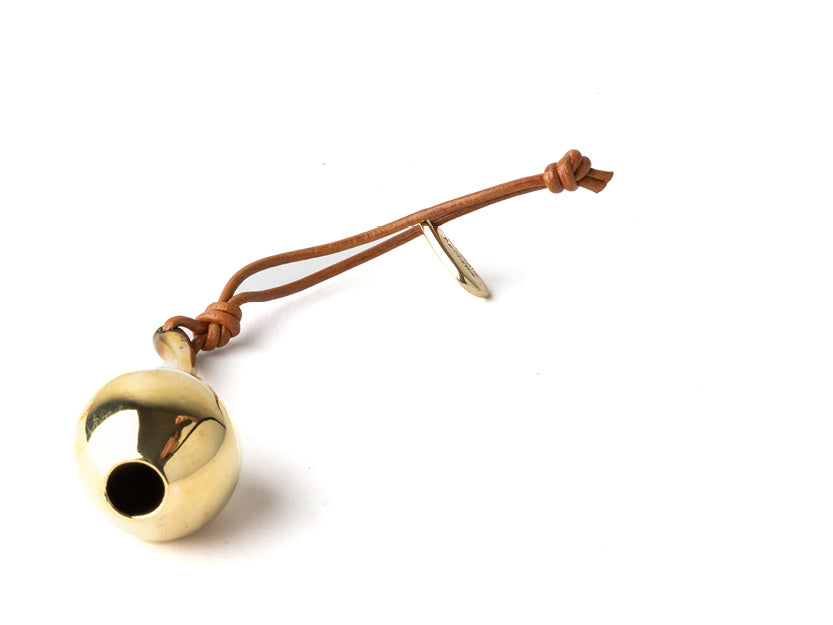 November 3 2021
·
The art of thoughtful gifting starts with the recipient – their interests, their style and their needs are all clues for presents they'll adore.  More than simply a kind gesture, a unique present tailored to the individual can nurture an ambition, encourage a passion or support a little self-care.  Mindful gift-giving shows that you care.
At BONDI WASH, we have a fantastic range of considerate gifts for everyone on the list with some great ideas to make gift-giving easy and rewarding…
Aromatherapy Diffuser
The BONDI WASH ceramic Aromatherapy Diffuser is the natural way to fragrance a space and create a mood.  Coupled with our Essential Oil Trio, this ultrasonic diffuser radiates a gentle aroma that can enliven and uplift a room.  Use the Tasmanian Pepper & Lavender oil to create a relaxing environment, the Lemon Tea Tree & Mandarin for cleansing and the Fragonia & Sandalwood to assist with grounding.  
Deluxe Baby Box
For new parents or those who prefer natural products to care for their children, the BONDI WASH Deluxe Baby Box makes a thoughtful gift.  Truly gentle products formulated to care for baby's sensitive skin, each 100% sourced from nature with no sulphates, synthetic preservatives, parabens, synthetic fragrances and colours or other nasties we always avoid.  Containing deluxe-sized Baby Wash to gently clean, Baby Lotion to keep skin soft and nourished, talc-free Baby Powder to soothe and protect delicate skin and Baby Balm to treat nappy rash and irritations, this selection is packaged in a beautiful gift box ready for giving. 
Double Hook Lead
Even our furry friends enjoy a special gift and now's the perfect time with the release of our Double Hook Lead.  Available in both natural white and black, the two hooks make it a breeze to secure pup while visiting cafés, shops or at the beach.  Custom-made in Australia for BONDI WASH this practical lead makes a stylish addition to any dog's wardrobe of accessories.
Getaway Bags
The BONDI WASH Getaway Bags are the great gift for anyone who likes to travel, near or far.  Smaller sized products all packaged in a convenient cloth bag make it easy to travel with high quality, natural products that won't irritate skin or harm the environment.  These handy-sized products are ideal to replace disposable amenities often found in hotels or home rentals which possibly include synthetic chemicals.
The BONDI WASH Body Getaway Bag makes a lovely gift for anyone who wants to keep their hands and body clean, naturally.  It includes an anti-bacterial Hand Spray, a gentle Hand Wash, Stay Away Spray to keep insects at bay and a non-drying Body Wash to naturally refresh and nourish the skin.
The BONDI WASH Home Getaway Bag is great for families on the move or couples taking a quick weekend mini-break.  It contains a naturally anti-bacterial Hand Spray, a gentle Hand Wash, a non-toxic Bench Spray, a delicately scented Dish Wash and a plant-derived Laundry Wash.
Anyone with a dog knows travel is better with a four-legged friend.  The BONDI WASH Dog Getaway Bag makes holidays with pups a whole lot easier.  It contains a gentle Dog Wash, Dog Conditioner, Dry Dog Wash for days when wet washing isn't an option and a Kennel Spray to freshen up furry friends and their bedding.
Hand Pamper Duo
For anyone in need of a little TLC, the Hand Pamper Duo is packaged and ready to go, including a Hand Wash and Hand Lotion available in two different scents – either Native Citrus or Tasmanian Pepper & Lavender.  The gentle, all-natural Hand Wash is ideal for sensitive skin, while the 100% plant-derived Hand Lotion enriched with Vitamin C and antioxidants, soothes and nourishes the skin, improving firmness and elasticity.
Wyalba Perfume Oil
Designed to capture the spirit of Australia, each of the seven Wyalba Perfume Oils is layered around Australian native plants with unique undertones to suit different moods and personalities.  Handmade in Sydney and named to reflect the seven virtues of Australia, our 10ml roll-ons are the perfect gift for friends and family living abroad or for those wanting to renew their connection with this wide, brown land.
Mini Scent Trio
Shown above, the BONDI WASH Mini Scent Trio is a beautiful gift for those who like to use fragrance in their home.  The Essential Oil in Lemon Tea Tree & Mandarin is a natural way to fragrance a room or can be used as a massage oil or a special addition to a nice warmth bath.  The luxuriously silky and moisturising Soap Bar in Fragonia & Sandalwood is palm-oil free and non-drying on the skin and the Mist Spray in Tasmanian Pepper & Lavender can create relaxing spaces.
Yoga Mat Spray
The exercise enthusiast on your list will be grateful for the BONDI WASH Yoga Mat Spray to freshen, deodorise and sanitise their mat.  Powerfully anti-bacterial with independent lab tests verifying that it kills 99.9% of germs, this low-alcohol formulation won't damage the mat and is safe to use around babies, children and pets.  Available in Lemon Tea Tree & Mandarin and Tasmanian Pepper & Lavender, this is the perfect way to support an interest in good health and wellbeing.  
Kitchen Starter Pack
A practical gift that keeps on giving, the Kitchen Starter Pack includes a gentle Hand Wash, a non-toxic multi-purpose Bench Spray and naturally anti-bacterial Dish Wash, all fragranced with Australian botanicals, there's everything needed to keep things clean.  The perfect gift for young ones setting up home or for those interested in a more natural approach to home care.  
Wyalba Natural Perfume Balm
Formulated by Australian artisan perfumer, Samuel Graven and handmade in Sydney, the Wyalba Natural Perfume Balm can be used on the neck and wrists to fragrance and uplift.  Each of the three scents transport you to distinctive places and experiences in this country we call home.  Wildflower is a floral melody to brighten spirits and usher joy, Rockpool is cool and clean to energise and enliven and Firetree is earthy and grounded, evoking a seductive, bold tone.  Choose a fragrance to suit a mood or mix and match to create an expression just as unique as the person who will wear it.
Shown at top: The BONDI WASH Brass Gumnut, a limited edition keyring or pendant designed in conjunction with Louise Olsen from Dinosaur Designs.
Read more
✕